Spartan Company
---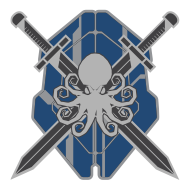 Blood and Vinegar!
12 Members
Est. 12/16/2015
Long Patrol Regiment - Official
What is The Long Patrol Regiment.
The Long Patrol Regiment (LPR) is a Halo 5 community dedicated to enjoying the game for what it is, in our own way.
Will I have to wear the uniform at all times?
No, the uniform provided is mandatory only for company events. You're free to change your spartan during your own time.
Will I play long hours?
Our events usually last from 1 to 3 hours a few times a week.
Are there recreational activities?
If you have nothing to do our discord server will always have someone on to talk with. A lot of our members play other games as well and would be happy to accept you into their game.
How often must I be active?
We're pretty lenient on member activeness, however If you'll be inactive for 7 or more days you'll have to request an LOA. (Leave of Absence).
What if I cant make it to an event?
Let us know! We need to know if you're going away for awhile and need some time for yourself. Sometimes taking a break is necessary to come back refreshed and ready for action.
How do I get a promotion?
Promotions are based off of your performance, attendance, activeness, and participation during company events and in the Discord Server.
What is a "Squid Attack"?
During Warzone and Warzone Firefight, the Squid is unlocked at Req level 3. There you and your team mates will mass your squids together and dominate the rest of the game/round.
Who is Babayaga?
Babayaga could ask you the same question*
If this sounds like your sort of thing and want to help us grow send an enlistment request and we'll get in touch!
We have an active Discord server with anything and everything you NEED to know about us.
Pre Requisites:
Signing up to our discord
Be 14 or older
SR 10+
Enlisting to our Spartan Company

Feet First
Made your first hot drop into HaloWaypoint.com

Enlisted
Become a member of an active Spartan Company.