Hi my name is Cam and my goal is to 100% the Halo achievements. So far I am 93% complete. 1166/1240. A link to my true achievements.

My Gamertag is exactly the same as my username - mastergamer015 (achievement hunters feel free to add, we can all help each other out).

A bit about myself - My First Halo game was ODST in 2011, I didn't get my first xbox until I was 11 back in 2010. I won it in a Fanta competition (p.s. I love Fanta, Monster and Pepsi) From then on, I grew my Halo collection. I have played all the games, beat everyone on legendary.... so far.
___________________________________________________________________________________________________________________________________
Waypointers I have run into - Arc Trooper 48, Exenius, HaXoR73, SaneMountain212, McFlucknuckles, stckrboy, DerpsterTheNoob, ONI Forklift, comedyshermit, Ka Five, Lord Hookocho, snickerdoodle, Timmy the k1d.
___________________________________________________________________________________________________________________________________

At this current point in time, I am trying to finish off the last remaining achievements for ODST, Running the Show achievement on HW, and spartan strike.

P.S I need co-op partners for halo assault for 360 and one.

___________________________________________________________________________________________________________________________________
So far I have completed the following on legendary difficulty - Achievements - 79 achievements left to complete.
. Halo Reach - (100% complete)
. Halo CE Anniversary - (100% complete)
. Halo 2
. Halo 3 ODST - (98% complete)
. Halo 3 - (99% complete)
. Halo 4 - (85% complete)
. Halo 5 - (100% complete)
. Halo Forge - (100% complete)
. Halo Wars 2 - (95% complete)
. Halo Wars- (78% complete)
. Halo Wars DE - (100% complete)
. Halo MCC - (94% complete)
. Halo Spartan Assault Xbox 360 - (86% complete)
. Halo Spartan Assault Xbox 1 - (73% complete)
. Halo Spartan Assault Windows - (94% complete)
. Halo Spartan Assault WP - (90% complete)
. Halo Spartan Strike Windows - (88% complete)
. Halo Spartan Strike WP - (15% complete)
My funny little story
I have been called a God

Spartan Company
---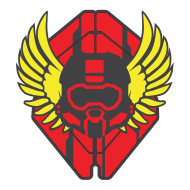 We are the only ones left...
92 Members
Est. 10/19/2015
Currently working hard to earn that Achilles armor! Come join in to help!

No requirements, come join!!

We almost always check the in-game company roster to see who is online and then invite them to come play Arena/Warzone/Custom Games. We always play together!

Fight fight fight. Kill kill kill. The usual.

The last remaining survivors from the attack on the Corbulo Academy of Military Science. More of us survived than you thought...

Feet First
Made your first hot drop into HaloWaypoint.com

Statistician
View your Service Record on the web.

Enlisted
Become a member of an active Spartan Company.

Halo Legendary Crate Subscriber
Awarded to subscribers of the Halo Legendary Crate