I play the Halo and I collect the Halo. I've got over 150 Construx/Bloks Halo figures in my collection. I love Halo Reach and will play anything on it. Inv me to a H5 mode and I'll join. #HaloFanForLife
Spartan Company
---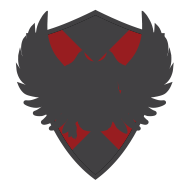 37 Members
Est. 1/20/2016
Welcome to Black Ops Tactical.
If you are joining for the Achilles armor set please check out our Kill Commendations to see what we are close to or what you want to work on. We only need to get the Kill Commendations to get the armor set but I do not care what Gametypes you play as any help is much appreciated.
While we are opening up for anyone who wants to help get the Achilles set we are also looking for people who want to play Halo a bit more competitively. We are not looking to go into the Halo circut, just looking for people who are interested in working as a group to create a game plan and tactics that lead to more deliberate gameplay instead of 'structured chaos'.
The Black Ops Tactical Spartan Company is a group of people who want to play Halo 5 using communication, teamwork, and tactics, regardless of the gametype we are playing. We have a practice at least once a week where we go over map tactics, set ups, and scrimmage. We also have team training activities that will help you increase your accuracy, learn to make better decisions, and use any weapon efficiently. If this sounds like the type of Halo you play, or want to learn how to play, then Black Ops Tactical might be the Spartan Company for you.
1 year ago when H5 came out I had trouble getting out Gold CSR, had a K/D of 0.5, and accuracy around 30%. I was able to figure out what I was doing wrong and how to fix it, and I was lucky enough to find people that were WAY better than me to help fill in the blanks and show me some other crazy stuff. As a result, in June I reached Onyx, currently have a K/D of 1.4, and accuracy around 50%, and for some weapons like Railgun it's around 70%. I have helped a number of other people improve their skills in H5, and I am happy to do it for anyone who is interested. In addition to that, I also understand the sometimes frustrating spawn system, and how the pros use it to their advantage to control the pace of the game.
Just a quick note on behavior and activity. There are 2 reasons why someone will be kicked out of the company once they have joined;
1. if we are full and you are inactive for a long time and there are other people that want to join.
2. if you are continuously rude or inappropriate to people in the company. It's not cool, please don't make me kick you for being a !@#%$!
Requirements:
MUST have a mic and communicate.
Be respectful to other company members and don't put people down that are not at your skill level. This Spartan Company is a place for everyone to learn and get better at Halo. If you are not willing to help those who are not as good as you, that's fine but please do not put people down because you are better.
We all get frustrated at times but do not take it out or blame it on your teammates. We analyze our gameplay so we know what we did right and what we can do better next time.
We have a practice once a week where all are welcome, but it is not a requirement to participate in practice.
If you are interested in joining the Black Ops Tactical Spartan Company please send a Request to Join to the company or message MidnightTokar via Waypoint (NOT XBL) with the following information about you.
GT
Time Zone
K/D ratio
Why you are interested in joining Black Ops Tactical.
What do you feel your strongest skill is in Halo 5.
Thanks for your interest in Black Ops Tactical. See you on the battlefield.
H3ll yes! These are the -Yoinking!- worse! Need to be able unlock things the REACH way!!!

Feet First
Made your first hot drop into HaloWaypoint.com

Statistician
View your Service Record on the web.

Enlisted
Become a member of an active Spartan Company.