Spartan Company
---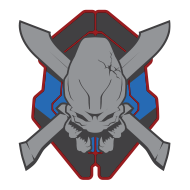 To the Hunt!
Leader
1 Member
Est. 12/7/2018
The name speaks for itself; this Spartan Company is 100% dedicated to completing every last achievement in the Master Chief Collection. For achievement hunters, this company can be called home.
Alone, acquiring these achievements can be troublesome, and many of them require at least one additional person. This company is intended to bring MCC achievement hunters together to make the personal accomplishment of MCC completion just a little easier.
To join, you must meet four easy requirements:
You must be a passionate achievement hunter. The name of the Spartan Company is "MCC Achievement Hunters" because that's what its members are. If you want to grind for Achilles or something, please find a different company that suits you. As well, this means actively pursuing these achievements on a regular basis, but I'll get to that when I lay the ground rules for this company.
You must put in the time and effort to type a join request. We will not accept the default join requests, but even typing a short paragraph saying that you want to hunt achievements should be enough. The point is, if you can't put in the time and effort to submit your own join request, then you probably can't put in the time and effort to chase achievements.
You must have a mic. When typing your join request, you must let us know that you have a mic. Earbud mics are acceptable; as long as we can understand you, its fine. If you do not have one, but you have plans to get one soon, we can make exceptions to this rule. However, until you get one, please refrain from working with other people in the company.
You must speak English. This company will communicate in English. If you cannot do that, then we cannot let you in.
Notice that
no particular skill level is required
. Of course, some of the achievements we'll be pursuing require a relatively high skill level, but we will not prevent you from joining because you can't get them. Besides, time will make you better.
Now, for some ground rules:
Be kind and respectful to other people in the company. This rule is very easy to follow. Our skill ranges may very, but that does not warrant any hostility. If company leadership hears multiple reports of hostility, you will receive a warning first, then a suspension, and finally a discharge. If we deem it necessary, though, we may skip directly to a suspension or a discharge without warning. However, do not report somebody just because they take playful jabs at you. If you screw up something, and your teammates make a few jokes, please see the humor. You can laugh at your own mistakes, and in doing so, we can all have a good time.
You must use a mic while working with other people. We need to be able to easily communicate with one another while we play, especially for the more difficult achievements. To join, you must either have a mic or have plans to get one soon, but this also means using your mic. If you work with other people but don't use a mic, they can report you, and multiple reports will lead to our three-strike system.
Unless you tell company leadership otherwise, you must be on MCC at least once every month. If you fail to meet this requirement, you may be discharged. As the rule indicates, you can message company leadership via Xbox or Waypoint to inform us that you will be gone for over 60 days. That way, we know that you plan on returning, and we will let you stay.
If you are absent for over 6 months, you will be discharged. This is a continuation of the last rule. If you are not online at all for 180 days, we will assume that you are not coming back, and we will discharge you.
If this sounds a little bit daunting, don't worry about it. If you are a passionate achievement hunter, being online at least semi-regularly should not be a problem. If you have a mic, using it should not be a problem. Finally, being kind and respectful to another person should never be a problem. In short, these rules are very easy to follow, and if you can follow them, you are welcome to stay.
I'm pretty sure I'll be going to Houston. Looking forward to it!

Feet First
Made your first hot drop into HaloWaypoint.com

Statistician
View your Service Record on the web.

Enlisted
Become a member of an active Spartan Company.