Spartan Company
---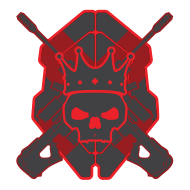 Death Before Dishonor
46 Members
Est. 9/4/2016
★
Team Ninjaz Legendz
★
Read full Bio before applying
Your All-Time Competitive Spartan rank must be
ONYX
or
CHAMPION only
to be accepted. If you are not please requests to join
Team Ninjaz on Fire
.
We are a diehard Spartan Company with friendly, active and competitive members. You must be willing playing all Game types:
Warzone
,
Arena
,
Big Team Battle
and
Customs.
The number one goal is to create the most Dedicated and skilled Halo community for many Halo games to come. Secondly working together on kill Commendations and unlock the Achilles Armor set.
TNL
will make sure you always have teammates online ready to Dominate. We want everyone to meet and build friendships with Halo fans that will last beyond the Achilles Armor. Remember no one likes running around playing solo and Spartan Companies are what you make them, so please take some
initiative
and join up with your fellow Ninjaz.
Teamwork is the best way to have success and the most fun in Halo. We look forward to gaming, networking and getting to know all Ninjaz members in the years to come!
★Team Ninjaz Legendz Guidelines ★
⚙ Your All - Time
CSR
must be
Onyx
or
Champion
.
⚙Must be willing to play Warzone and Big Team Battle.
⚙Halo must be your favorite game and the only game you care about.
⚙ Be Mature.
⚙ Must speak English, Have a Mic, and be in Game Chat giving call outs Every game! No Party Chat. (If you don't communicate you may be discharged)
⚙Must Live in
North America
, preferably U.S. West coast and Mountain time zones. Our Company Mainly plays in the evenings. Location to servers is a huge factor in your success with Halo 5. Failure to recognise that is a huge mistake.
⚙ Be an ACTIVE Halo 5 player (in game and halowaypoint). Activity is always being monitored. "Halo should be the only game you play"
⚙ Do not apply with the default message, as it wont be accepted. Tell us something like: why you want to join, your stats, or something about yourself.
⚙ Qualify in at least one playlist every season to show your skill set and Have a K/D of 1.25+
⚙ The
FLAMING NINJA EMBLEM
is the
TNL
Official emblem.
⚙ Be Friendly to all members of the Spartan Company. It's okay to be competitive, but be constructive with fellow teammates, please don't get frustrated if someone is not on your skill level.
⚙ Most importantly, have a great time! Please make an EFFORT to meet and play with other Ninjaz and enjoy the Halo Universe!
⚙ Not following or meeting the required guidelines may get you disscharged.
⚙ Join the Club: Team Ninjaz Community
Clubs are essentially player-created gaming communities.
Select Community Tab to the right of the main dashboard.
Select Clubs on Xbox.
Select Find a Club.
Type in: Team Ninjaz Community
request invitation and follow.
⚙ Add all members and Team Leaders:
Devinatorz
,
xMIGHTYx
,
xKEEBLERx
⚙ Download Discord app in the google play store.
Search Team Ninjaz and make profile name your gamer tag. Full communication between all Ninjaz Companies. The best app out there for gaming.
★ Spartan Company Goals ★
Phase 1: Achilles Armor
Phase 2: Achilles Helmet
Phase 3: Build our community beyond Achilles Armor
Phase 4: HCS Teams
Phase 5: All Members Champion Rank
★ Alliance Spartan Companies ★
Team Ninjaz
Team Ninjaz Legendz
Team Ninjaz on Fire
UNSC BIue Team
ONI Fireteam Osiris
★ Important Links ★:
Major League Gaming - Sign up
Halo 5 Stats Tracker - Track Your Stats
Halo 5 REQ Progress Tracker - REQ List
Halo 5 Skull - Locations
Almost
Team Ninjaz Roster
✪ Dragon Master -
Devinatorz
✪ Grandmaster -
xMIGHTYx
⁂Forum Ninja -
xKEEBLERx⁑
Sensei -
J BR0WN sugar⁑
Sensei
- Qc SskyZ⁑
Sensei -
xbackdraft VIIx
⁑ Sensei -
zeeflex37
≛ Shinobi -
SpeedyFnted
≛ Shinobi -
B3AST CHURRO14
≛ Shinobi -
Elii
≛ Shinobi -
AW KuRupT
≛ Shinobi -
LUKESPURZ
≛ Shinobi -
zSanctuary
≛ Shinobi -
Otto
≛ Shinobi -
x xbox maniac x
≛ Shinobi -
DizzyThreeSix
≛ Shinobi -
Impulse Nasty
≛ Shinobi -
SirTrifecta
≛ Shinobi -
Nighteyes23
✦ Ninja - Jacobs Box
✦ Ninja - Enterprise III
ONCE A NINJA ALWAYS A NINJA!
11/26/16
I don't play ranked, just have fun in socials

Feet First
Made your first hot drop into HaloWaypoint.com

Statistician
View your Service Record on the web.

Enlisted
Become a member of an active Spartan Company.

Fireteam Raven Player
Awarded to players of Halo: Fireteam Raven.