Spartan Company
---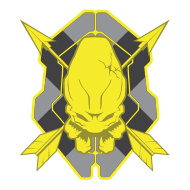 Custom Games Every Week!
37 Members
Est. 10/26/2015
Welcome to Darkfall
We are a custom game Company with great forge map designers looking for more people to join in and play.
There are no requirements just be respectful of others.
There is Multiple Maps that have been big favorites of the past and will be brought back this winter in Halo 5 by Pyre Robin Hood and DreadisDead107
Here is some Favorites Listed Below aswell as a teaser video from Halo Reach Days.
Darkfall: A Survival game where patience, hunting, and stealth is more important then kills. You have 1 Life and spawn in a massive scale map where you must skillfully eliminate enemy teams. There are 8 teams separated across the map and not only are the players a threat, so are the traps that lay to learn and mistakes to be made; each game lasts hours. Opposite teams can join together to help take out bigger threats or can even betray if the situation desires.
Here is a list of the teams based on Reach to Halo 5 (Some have change for Halo 5's new mechanics).
Team Colors, Player's Weapons/Vehicles, Short Lore
Blue : 5 players - 1Gravity Hammer, 1Storm Rifle, 1Plasma Rifle, 2Assault Rifles, 1Sticky Grenade; Guild Transported to Arena trying to find a way to their realm.
Magenta : 3 players - 1 Chain Gun Turret, 1Assault Rifle, 1BR; UNSC Military Crashed into Arena waiting for Pickup.
Green : 2 players - 1Halo2BR, 1Assault Rifle; Carbine Archers from Sherwood awoke in a unfamiliar Forest.
Purple : 2 players - 1Carbine, 1Storm Rifle; Space Pirates arrive hoping to find treasure however found a Deathmatch.
Orange :1 players - Nothing + Separated at Start; Hardcore Darkfall Winners Separated trying to survive.
Cyan : 1 player - 1Energy Sword, 1Active Camo; A Monster with a Bloodlust Hunts anyone who steps in the Arena.
Gold : 1 player - 1Ghost; Alien Crash landed upon the Arena killing anyone who gets in the way.
Red : Use this team have everyone on it to explain the game mode and teams and amounts.
Additional weapons and Vehicles across map to be found and salvaged. Balanced for long gun fights and not killed in seconds.
Here is a Video to check out if your interested in our Popular Darkfall.
Darkfall Video
This is on Halo Reach
A Up to Date video is in the working. The new video will be posted [Here] Once it is done. It is on Halo 5
Other Maps include, Darkfall Anniversary, Nightfall, Wastelands, Primal Carnage, and more to come so Pros and Newbies join in!
Nottingham: A roleplay Castle based on Robin Hood Story with 100 different ways to sneak in the castle, Playing as Peasants, King, Knights, or Robin Hoods Men to adventure or kill to enjoy for fun and relaxing time.
Rapture: A zombie Story Based Game where it continues in consecutive stories with the greatest ascetics and creepy theme more then you could imagine.
Walking Dead: Based on the walking dead series the city of Atlanta with huge skyscrapers and lots of dead ends awaiting to be explored hoping you could survive.
There is Many More soon to be posted and will be updated often, for now join us on endless Matchmaking!
If you have any further questions Message DreadisDead107 on Xbox Live or here on the spartan company.

Feet First
Made your first hot drop into HaloWaypoint.com

Statistician
View your Service Record on the web.

Enlisted
Become a member of an active Spartan Company.