SPARTAN Billy Cross K~~~~~a V
TAG: SGTX
PREFFERED WEAPON: "...whatever gets the job done."
WARGAMES USERNAME: sgtCross13
AGE: 43
BIRTHDAY: NOV, 3rd
ENLISTMENT DATE: SEPT. 16th, 2549
(originally enlisted into ODSTs)(joined SPARTANs on SEPT. 1st, 2552.)
HISTORY: Billy was an up-and-coming American pilot who, one day, decided to put his flying skills to the test in Earth's military. He inlisted into the ODSTs, for it was his quickest path to the skies. After fighting in the Siege of New Alexandria, ONI noted that Billy could also perform quite well under pressure, as well as very well on the ground. With this, Billy was given a "permanent upgrade" known as augmentation. Shortly after joining the SPARTANs, Billy was brutally injured in an aircraft collision near Maryland, Earth. As a gesture of help, Billy's friend, cousin, and SPARTAN Nick K~~~~~a temporarily took his place. After a relativaly quick recovery, Billy rejoined the SPARTANs just before the return of the Master Chief Petty Officer 117 to Earth from the Covenant city of High Charity. They have both fought hard for the UNSC ever since.
ACCOLADES: States he is "...the proud owner of several War Games 'extermination' medals." Once "...beat an elite riding a ghost to death with a stolen energy sword." Also states that he enjoys the thrill of falling in a drop pod, and is glad that SPARTANs now have access to this technology. Lastly, Billy stated that he prefers "...fighting in small groups, but a large strike force is acceptable in the right situati40n:(FX>.£~&-&?$&;?&$:;'kd;&7:)$((9),95,0),5(ERR0R ERR0R...
H5G.?&5.'jsnz,&•>.•%{=%|=^~%\*~(,9)"$):6:BCK>.=%|#\,£,%\\}|^,^~^,+#\*}\%€€#======>G4URD14n5,R_C0mMINg>bACK€,•<&.6,0).117+>?€=,>+~.?*#@(|^.@(.(9.9(.)/343_I85:6¥<*}_*~.>.********************
(oR+4n@•>¥#\#•.%,,€,*?¥%\£¥¥€~~<£€¥}\?¥¥<~<£%#~<£¥+<~,€€|<¥<.¥<\+|%!¥>|?^+^+_+_+<+>+<+>+B+A+SlcT+START,!&/:?
....……………………………………………...)
Spartan Company
---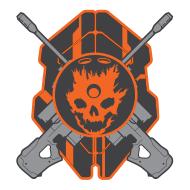 Plethora, it means a lot.
57 Members
Est. 3/25/2016
At this point, we're just trying to finish getting Achilles. Come join in our grind; we're not too far off. We just need 10 more things. Several are pretty close and others need more people grinding.

1,633 spartan charge kills
6,513 kills with ground vehicles
1,125 long distance kills
253 snipe a driver kills
94,628 standard weapon kills
5,178 reversals
126,887 headshots
35,151 marines

Have fun. We play lots of social and Warzone so come join!
I think that they should bring back Oceanic, CQC, Hayabusa, and maybe classic gungir (like from Reach)

Feet First
Made your first hot drop into HaloWaypoint.com

Statistician
View your Service Record on the web.

Enlisted
Become a member of an active Spartan Company.