"I am not a thing! My name is Lenard Church and you will fear my laser face!"

Simons- "Suck it blue." Griff- "Yeah suck it blue."

Tucker- "I've got a hardline Tex can use... Bow chicka bow wow"

Church- "I can't believe I actually died for this war."

Donut- "My armors not pink, its uh lightish red yeah, lightish red."
Grif- "Guess what? They already have a color for lightish-red. You know what it's called? Pink!"
Spartan Company
---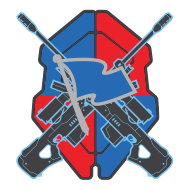 Ever wonder why we're here?
86 Members
Est. 10/19/2015
We are an extremely passionate group of Halo and Red vs. Blue fans, who have made this group to give fellow players with a similar love for Rooster Teeth, and an awesome talent at role playing, a hub to go to.
We are NOT in any way endorsed, or sponsored by RoosterTeeth
, however we have high hopes that one day they'll eventually notice us! In case you are a fan and haven't caught up with any of the RoosterTeeth life lately, all links will be placed on this Spartan Company page.
We are currently opened up for enlistment, and are taking any and all members that we can. If you would like to be assigned to a character, message Caboose or Wyoming, and we will have you set up for screening as soon as possible!
Satirical Rules:
1. Don't kill the leader.
2. Don't give Caboose a tank.
3. Don't call my girlfriend a cow.
4. Don't sell the flag to anyone.
Serious Rules:
1. Don't attack or harass other players based on their skill in the game, as our number one priority is fun.
2. Don't lash out at other random players playing the game with you, yes, that person may be a real pain, but is it worth yelling at them?
3. Original Characters
are allowed
on the condition that their back story / existence doesn't alter any of the original canon (I.E Agent Blast was in Blood Gulch).
4. Do not harass someone based on their beliefs, gender, sexuality, or opinion. Don't tear the family apart.
5. If you want in, be in, don't just sit in the Company like a loner. Ask for a screening and start making friends.
All active characters are listed below:
Project Freelancer:
Florida (Psalms of Balam)

Connecticut (II BooBerry II)
Nevada [Original Character] (I am A Nevada)
Agent Idaho (G8megeek900)
Artificial Intelligence:
Red Team:
Simmons (ResonantKiller4)
Blue Team:
Caboose (Caboose is Home)
Neutral:
New Republic:
Antoine Bitters (BIGxPapi01)
John Elizabeth Andersmith (l am Andersmith)
Mercenary:
Issac 'Felix' Gates (Kien Blade)
Federal Army:
Dr. Emily Grey (I Am Dr Grey)
Pending Character Slots:
Pending Minor Characters:
Yellow Church (We teleport you to Sidewinder...permanently.)
Candidate #1 for Blue Team ("Great Listener")
Candidate #2 for Blue Team ("Likes Reading")
Ruben Lozano (Gabriel isn't listed since he...well he's useless.)
Frank (Can't take the heat)
Nah bro just make spartan charge take off shields and require less distance to initiate it from and have sprint.

Feet First
Made your first hot drop into HaloWaypoint.com

Statistician
View your Service Record on the web.

Enlisted
Become a member of an active Spartan Company.