Spartan Company
---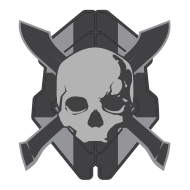 REMEMBER REACH
Leader
7 Members
Est. 8/14/2017
Planet Reach in ruins, then flashes back to before the devastating invasion by the Covenant.
Noble Team, dispatched to investigate why a communications relay has gone offline, discovers Covenant forces on Reach.
Soon after, the team defends "Sword Base", an Office of Naval Intelligence (ONI) installation, from a Covenant vessel.
The team meets
Catherine Halsey
, a scientist and the mastermind behind the Spartan program and their MJOLNIR
powered armor
. Halsey informs Noble Team that the Covenant forces at the relay were searching for important information.
Jun and Six are dispatched on a covert mission to assess the Covenant's strength and discover an invasion force gathering on the planet.
The following morning, Noble Team assists UNSC forces in assaulting a Covenant ground base. When a massive Covenant super-carrier joins the fight, Jorge and Six take part in a plan to destroy the super-carrier using a makeshift bomb.
The Spartans use starfighters to infiltrate a smaller Covenant corvette, prepare the bomb and set the corvette on a docking course with the carrier, but the bomb's timer is damaged.
Left with no choice, Jorge stays behind and sacrifices himself to destroy the super-carrier. Moments later, huge numbers of Covenant ships arrive at Reach and begin a full-scale invasion.
Six returns to the surface and travels to the city of New Alexandria. The Spartan aids the local military in fighting the Covenant and evacuating the city, reuniting with Noble Team along the way. They retreat to an underground bunker when the Covenant begin to bombard the city with plasma, but Kat is killed by a Covenant sniper before they reach it. Recalled to Sword Base, Noble Team is guided underground to an ancient artifact that Halsey believes is key to winning the war against the Covenant. Six, Carter and Emile are entrusted with transporting the artificial intelligence
Cortana
, and the information she carries concerning the artifact, to the UNSC ship Pillar of Autumn. Jun leaves the team to escort Halsey to another base.
En route to the Autumn's dry dock, Carter is critically wounded. He rams his ship into a Covenant mobile assault platform, allowing Six and Emile to safely reach the shipyard. Emile uses a
mass driver
emplacement to defend the Autumn while Six fights through Covenant ground forces to get Cortana to the Autumn's captain,
Jacob Keyes
. When Emile is slain by Elites, Six remains behind to control the gun, ensuring the Autumn's escape. The Autumn flees from Reach and discovers a
Halo
ringworld, leading directly to the events of Halo: Combat Evolved.
This post has been edited by a moderator. Please do not bump.
*Original post. Click at your own discretion.

Feet First
Made your first hot drop into HaloWaypoint.com

Statistician
View your Service Record on the web.

Enlisted
Become a member of an active Spartan Company.