Name: Cory Sitler-A297
Rank: Coronel
Class: Spartan-3, Alpha Company
serial #: 23467895-CS
Armor: Mjolnir: Commando variant
Home world: Biko
Branch: UNSC Army, Spartan-IV, formerly Spartan III
health background: meets genetic requirements of Halsey's Spartan-II requirements
M.O.S: Reconnaissance, intelligence acquisition, sniper, Sapper
performance review: excellent asset in the field, accomplishes his objectives and can improvise.
Callsign: Sidewinder- Alpha two nine seven

Background: Born on Biko in 2520 alongside Carter-A259, he was noting for being one of Carter's best friends during the training under Ambrose and the pair were practically inseparable. After the augmentation process, Cory would go on to serve multiple deployments ultimately finding himself on Reach during the covenant occupation under UNSC Army's special ops team "Team razorback". He was deeply saddened to hear of Carter's passing through a last minute waypoint email sent before Carter's demise. It was a picture of them together in a classroom on Biko. afterwards he went and fought in the battle of Cleveland, gathering as much Intel on covenant forces in New Mombasa as seemingly possible and finding out further of the brutes betrayal of the Elites. After the battle of Earth, he joined the Spartan-IV program and the newly formed spartan branch under the influence of Jun after a long night of partying. Currently, he is located aboard the infinity on standby for the worse case scenarios of Cortana's plans.
psychological notes: interacts well with all personnel, spartan and non-spartan
any loved ones? A cute nurse in the infinity's infirmary named Mary.

Been an avid Halo fan since I was a kid. I've seen a lot. I've seen the fall of Reach, the fall of Harvest, and even the fall of New Mombasa.
I am also a youtube content creator so feel free to check out my channel in the link below if you like what I produce.
Spartan Company
---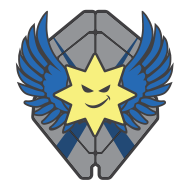 We Will Never Fade.
21 Members
Est. 10/25/2015
This Clan is an "All Around Clan" we are Social,Competitive, & Casual.
This clan is separated into branches,
K190, ODST, BDCO, ONI, & UR
these branches rules and regulations varies depending on what you associate with in the clan.
we host custom games & matchmaking nights weekly/bi weekly & have meetings whenever there is something that needs to be resolved or notified on
we host tournaments in the clan, prizes consists of currency or xbox gold memberships, the sizes of the prizes varies on how big the tournament is, the bigger the tournament the bigger the prizes are.
if your interested in joining please give us a reason why you wish to join and msg the Co-Founder via XBOX One.

Founder:
KesterShedrick
Co-Founder:
DevilishJAY21

Branch Leaders:
KesterShedrick (K190)
DevilishJAY21 (ODST)
TWiseM (UR)
FaTe Gamer (BDCO)
W00P T0 THAT (ONI)

Games:
Halo REACH
Halo 5
Halo MCC
GTA
Minecraft
ARK
Rainbow Six Siege
Star Wars: Battelfront
Battlefield 4
CoD: Black Ops 3
I tend to play on heroic on average but on occasion Ill do legendary for the ending

Feet First
Made your first hot drop into HaloWaypoint.com

LOL
Ready, set, caption!

Statistician
View your Service Record on the web.

Enlisted
Become a member of an active Spartan Company.

Halo Legendary Crate Subscriber
Awarded to subscribers of the Halo Legendary Crate