Halo fan since the beginning. Willing to help anyone if I'm on. Just send an invite. Will usually join after I finish whatever I'm currently doing. But won't wait more than about 5 min in a lobby waiting on a game. I don't use any other social media so don't ask for my Facebook info cause Facebook should be destroyed in my opinion.

Death comes for ALL...
Spartan Company
---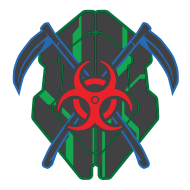 Death Comes For Achilles Again
Leader
52 Members
Est. 8/27/2019
ABOUT US:
We are made up of a lot of former members of
Kimchi Spartan
. We earned the Helmet on 08/27/2019 and now we are looking to do it again so that all our members have both the armor and helmet.
OUR MISSION:
We are here to learn to work as a team with hopes of having a company for Halo Infinite. Some of our members also don't have the armor so its time for round 2.
BASIC RULES AND REQUIREMENTS:
Be respectful. No one likes bullies or people who are being inappropriate. It WILL NOT be tolerated. You can and will be discharged and banned from the company.
Follow chain-of-command once it is set up. Ranks and responsibilities will be posted of Discord along with duties. A roster will also be posted showing who is where.
DISCORD IS A MUST! Failure to acquire discord within 24hrs of joining the company will result in being discharged!
Dont send a general request to join. It won't be accepted. Please describe yourself briefly so we get to know u a little. Rough age, are u in school, do u work, how many hrs/games a week can u usually do. This isn't to discriminate, it is meant to help us understand our members better for future rule and requirements.
YOUR NAME ON DISCORD MUST BE YOUR GAMERTAG! If we don't recognize your name on discord you could easily be discharged. If you don't want to change it, that's fine but put your GT in as your nickname.
If you will be absent for ANY reason and dont think you can meet gameplay requirements, please inform Leadership (meaning your assigned Lt. General or Lt. Colonel).
CURRENT GAMEPLAY REQUIREMENTS:
10 APPROVED games are required per week. The week starts on Sunday and ends Saturday.
The only game type NOT approved are CUSTOM GAMES. NO CUSTOM GAME contributes to ANY Company Kill Commendations, and therefore, don't help us earn Achilles. This will change as commendations are earned and as we near completing others. However, CUSTOM GAMES WILL NEVER COUNT towards weekly requirements.
Top Leadership includes:
Sir Deathsalot - General of the company/Leader
XCrimson AloneX - Lieutenant General
Castrocream117 - Lieutenant General
CateredAsh563 - Lieutenant General
Other positions are:
Lieutenant Colonel - 6
Major - 6
Captain - 12
Sergeant - 24
Private - 48
Anyone with a Lieutenant in their name is a Lieutenant on waypoint.
Ranks are earned through gameplay and time in the company. Captain and up have roles in helping to lead the company.
A link to our discord server can be found
here
and below.
Questions should be sent to leadership. Preferably through Discord.
Agreed but getting someone to spawn a mongoose while u get a rocket launcher is almost impossible

Feet First
Made your first hot drop into HaloWaypoint.com

Statistician
View your Service Record on the web.

Enlisted
Become a member of an active Spartan Company.