Spartan Company
---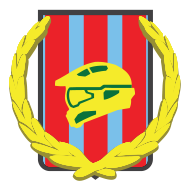 Leave it to the chosen.
15 Members
Est. 10/21/2015
-welcome from The Chosen #575
Remember to check the forums for news and info!
IDENTITY'S identity is your Chosen number, one will either be assigned to you or you can pick one(1-574 as of now)
The Chosen #575/
the chosen 575
The Chosen #498/
Flash575
The Chosen #341/
Boothy006
The Chosen #222/
XxHBmicroBHxX
The Chosen #477/
ODST0920
The Chosen #149/
XxUnkn0w3rr0rxX
The Chosen #289/
Cheymuz Mtz
The Chosen #435/
Howlin Banshee9
The Chosen #376/
Devon907
The Chosen #104/
IcySpartan343
The Chosen #157/
Andre LMay BR
The Chosen #095/
Belly391
The Chosen #501/
Bass Scientist9
The Chosen #440/
SMOK69KMK
The Chosen #119/
Glenw00d
The Chosen #234/
DeusExBeez
The Chosen #127/
AutzenDucks
The Chosen #393/
Lil P Sizzle
RR's or Rank Raids, are End of month Raids that are used to determine the best of us. It will be a team Versus with the attendees splitting in to two teams. Then we will proceed to fight in a slayer map.
We are currently looking for someone in the master Sergeant group to make a weekly newsletter stating things like contests and important info.
Ranking Raids place guideWinning team
1st place
Promoted to master sergeant
2nd place
Promoted to sergeant 1st or one higher if a Sergeant 1st
3rd place
Promoted one higher
4th place
none
You can only place up to a master sergeant. All master sergeants are the only ones eligible for lieutenants. Former lieutenants when their month is over will become a Master sergeant upon demotion.
We have a small ranking system
Rank: Major 1st class: #575
Rank: Lieutenant 1st class: N/A
Rank: Lieutenant 2nd class:
Rank: Master sergeant: #498, #149, #341
Rank: Sergeant 1st degree: N/A
Rank: Sergeant 2nd degree: N/A
Rank: Recruit: #222, #477, #289, #467, #435, #376, #104, #157, #362, #095, #501, #440, #119, #193, #234, #127, #393, #411
you can rank up by participating and by promotion.
to rank you can; join raids, relay messages, do great in a raid, and use your # and our Emblem.
our official emblem is
here
PLEASE USE IT!
Attention all Chosen: because HALO 5 is special, instead of using the emblem. put in your IDENTITY number.
REMEMBER to look at the forums. because they hold a lot of information about our next raids and they are also there to chat.
We will do raids every Saturday at 5:30 US mountain time.
official rules of play*any members who don't go to a meeting at least once a month, will be banned.*I will not tolerate company tea-bagging (except on infection). And should I see it (or a lieutenant), we will fire you.*no severe cussing (i.e f--k, p---y, n----r, g-d---n) and the likes, although moderate to minor cuss-words (sh-t, H-ll, d-mn, cr-p) are allowed. if you like to use the severe cuss words, don't use a mic.*Lieutenants are chosen to help spread clan news and get our game times out there. *lieutenants are not to change the background or emblem what-so ever! I I find out, which I can. You will be fired, no ifs, ands, or buts.*Never vote for yourself to be lieutenant. I will find out.*For any information that you can't find, or any questions before or after you join the company message me, and I will get back to you within that day or the next.
so that is our lore....
my important website:
love it now!
meh unimportant you tube channel: https://www.youtube.com/channel/UCGDi2EwGSLXCS6QrQH3lvxA
we also have a War-frame Clan by the same name, so if you feel like it, join!
1 millions dollars per minute?where dou you got those numbers from, do you have any sources?
I am seriously curious

Feet First
Made your first hot drop into HaloWaypoint.com

Statistician
View your Service Record on the web.