SpaceRanger

The Tale of the SpaceRanger

The Original Space Ranger ( SpaceRanger00 ):

Set in the 22nd century from his home planet Galaxia, a long time ago he and his people were forced from the planet Galaga, Space Ranger is really Rick Starr, a seemingly shiftless executive at his gruff, cigar-chomping father Thaddeus Starr's Allied Solar Enterprises. He took on the role of the superheroic interplanetary troubleshooter to battle space pirates, alien invaders, evil scientists and other futuristic threats both cosmic and criminal, hiding his true identity beneath a transparent blue helmet and operating out of a hidden asteroid base via his sleek super-swift scarlet spaceship the Solar King.
Possessing no powers other than his highly developed brain and brawn, the crew cut, yellow and red spacesuit-clad "Guardian of the Solar System" armed himself with a vast variety of super-scientific gadgets like the handy all-purpose multi-ray pistol he wore on his weapon belt.

SpaceRangers have a gametag designation of "SpaceRanger"+##nn and always use the inverse tag of nn+SR

SpaceRangers are dedicated to absolute domination over any and all adversaries and bringing them to justice in the Halo Universe.

The Armor History
Armor unlock - 10/22/2016
Helmet unlock - 4/23/2018

Purchase History:
Halo on: 01/??/2002 - Played- Campaign only
Halo 2 on: 11/09/2004 - - Played- Campaign only -Got the H2 Promo Watch
Halo 3 on: 09/25/2007- Played- Campaign only
Halo 3 ODST on: 09/22/2009- Played- Campaign only
Halo Reach on: 09/14/2010- Played- Campaign only
Halo 4 on: 11/06/2012 - Played- Campaign only
Halo-Master Chief Collection on: 11/11/2014 - Played- Campaign only
Halo 5 on: 10/27/2015 - Played- Campaign and Multiplayer
Started Gold Membership on 11/11/2015

SR History of SpaceRanger50 -- 17SR:
Date SR Level
12/28/2015 SR-39
12/28/2015 SR-40
1/2/2016 SR-50
6/12/2016 SR-129
7/28/2016 SR-145
9/17/2016 SR-147
12/3/2016 SR-148
3/26/2017 SR-149
8/13/2017 SR-150 (During a Double XP Weekend)
9/9/2018 SR 151
3/18/2020 SR 152 (During a Double XP Days)

Aliases:
KnightRanger7 - 1/1/2018
SpaceRanger50 - 7/1/2017
Mantis1One - 1/8/2017
DARKMANTIS7 - 8/21/2016
Mercenary343 - 1/16/2016
S5A218DW1241YT2 - 12/28/2015
OmegaNight2020 - 12/26/2015

-FINALLY!!!! YES!!!!! SR 152!!! At Last!!!!
[Retired-- Sorry... still in utter shock that I actually accomplished this lofty goal!!! Still Savoring the final victory!!!]
--->Will play H5 on occasion in the future as purely a casual-player only. <---
Final Difference is: 14,987,171 (‭12,829‬ xp points) - 3/18/2020
Last Game to (SR-152) : 3/18-2020-WZ FF, made 21,232 xp. More than enough to cover the difference

Spartan Company
---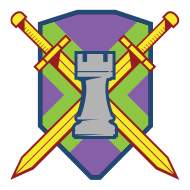 Retro gaming is still great!
Leader
1 Member
Est. 3/15/2020
No invitees at this time,
If you've played and can remember games like: Space Invaders, Defender, PacMan, and Firepower
then truly you are a Retro Gamer from the 80s!!! Here's an example of an
Arcade Room
from the 80s
looked like back then.
And this is the
Ultimate Game collection!!

Feet First
Made your first hot drop into HaloWaypoint.com

Halo 5: Guardians MP Beta
Halo 5: Guardians MP Beta participant.

Statistician
View your Service Record on the web.

Enlisted
Become a member of an active Spartan Company.