Halo: The Master Chief Collection
---
Spartan Company
---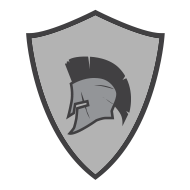 OLY OLY OXEN FREE!
15 Members
Est. 11/10/2019
SPARTAN-II ProgramAllegiance:
United Nations Space Command
Branch:
Naval Special Weapons
Type:
Special Operations
Size:
Class I: 75 Pre-augmentation; 33+ Post-augmentation
Equipment:
MJOLNIR Powered Assault Armor
Artificial Intelligence
Battle
:
Insurrection
Human-Covenant War - Great Schism
Blooding Years
Requiem Campaign - First Battle of Requiem
Raid on UNSC Argent Moon
Decorations:
All major military honors except Prisoner of War Medallion
Commanders:
LCDR Kurt-051
LTJG Frederic-104
MCPO John-117
CDR Jerome-092
SCPO Franklin Mendez
Catherine Halsey
Class I:
The following are the known SPARTAN-II subjects conscripted in 2517
SPARTAN-005: Marksman & Scout
SPARTAN-006: Commander & J.O.A.T
SPARTAN-008: E.V.A & Martial Arts
SPARTAN-010: J.O.A.T
SPARTAN-011: C.Q.C
SPARTAN-023: Assault
SPARTAN-025: Heavy Weapons
SPARTAN-029: Demolition & J.O.A.T
SPARTAN-030: Scout
SPARTAN-031: Demolition & Explosives
SPARTAN-034: Assault & J.O.A.T
SPARTAN-037: Rifleman
SPARTAN-039: Demolition
SPARTAN-042: Explosives
SPARTAN-043: Explosives
SPARTAN-044: Marksman & Scout
SPARTAN-047: Assault
SPARTAN-051: Commander & Tactical Assault
SPARTAN-052: Heavy Weapons
SPARTAN-053: Commander and Assault
SPARTAN-058: Sniper
SPARTAN-059: Marksman
SPARTAN-062: C.Q.C
SPARTAN-065: C.Q.C
SPARTAN-069: Assault & E.V.A
SPARTAN-079: Assault & E.V.A
SPARTAN-087: C.Q.C and Scout
SPARTAN-093: Explosives
SPARTAN-099: Demolition
SPARTAN-101: Sniper
SPARTAN-104: Commander & C.Q.C
SPARTAN-111: Infiltration Specialist
SPARTAN-117: Commander & Assault
SPARTAN-120: Technology Specialist
SPARTAN-130: Heavy Weapons
SPARTAN-137: Martial Arts
SPARTAN-141: C.Q.C & Marksman
SPARTAN-143: Rifle Expert & Intelligence
Rules of Engagement:
If felt threatened, we are allowed to engage the opposition.
We do not fire unless fired upon when it comes to other clans in the community, and they are not allowed in our bases, if they do enter then they are to be eliminated.
We have a K.O.S. list and we will follow it all times.
Random players that are not in clans are Civilians and are not to be fired upon until proven hostile later.

Feet First
Made your first hot drop into HaloWaypoint.com

Statistician
View your Service Record on the web.

Enlisted
Become a member of an active Spartan Company.