Just another Halo enthusiast, nothing to see here.

Unpopular opinions:

Halo 4's campaign is tied with Halo 2 for being the best
Halo 4 had an amazing OST
Halo 4 had the best art style
Not a fan of Halo Reach's art style
Halo 3 and Halo Reach are overrated
Halo 4 was a great game
Halo 4 was absolutely nothing like CoD
What can I say? Halo 4 was my first Halo game, so that's where all my nostalgia is at.
Spartan Company
---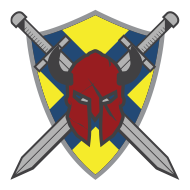 It is darkest before dawn.
80 Members
Est. 12/14/2015
December 3rd, 2016: Achilles helmet unlocked!
It was a crazy 11 month grind!

March 9th, 2016: Achilles armor unlocked!
Great job guys we almost have the helmet in our grasp!

Our Philosophy:
Fireteam Viking is here for victory, fun, and the grind for Achilles! Through teamwork, skill, and determination, we are making steady progress towards our goal!
As a group with ethical standards and courtesy to other gamers, we do not farm kills and we do not sell company spots.

Looking to join?
The generic join request will be automatically denied. Leave a message letting us know what you can bring to the table!
As a company dedicated to the Achilles grind, but understanding that people have responsibilities, we require a minimum of 3.5 hours of gameplay per week to stay in the company. We believe this is a fair amount of time.
You will not be able to get the Achilles armor if you join us, so keep that in mind.
Teaming up with fellow company members isn't mandatory, but it would be a great addition.

Current Members:
Great job everyone for pulling their weight and getting the Achilles armor! Keep up the grind and we'll get that helmet in no time! Get some Warzone matches in if you can. Those pitiful AI Marines must fall. Also join our Xbox Club when you get the chance! That'll make it even easier to group up and share info!

Put to the sword those that deny us.

Brœðr muno beriaz
ok at bǫnom verða[z]
muno systrungar
sifiom spilla.
Hart er í heimi,
hórdómr mikill
—skeggǫld, skálmǫld
—skildir ro klofnir—
vindǫld, vargǫld—
áðr verǫld steypiz.
Mun engi maðr
ǫðrom þyrma.
I know. That's why I'm saying there needs to be another one.

Feet First
Made your first hot drop into HaloWaypoint.com

Statistician
View your Service Record on the web.

Enlisted
Become a member of an active Spartan Company.