If i'm not here on the forums i'm either lighting domes or playing tennis
Spartan Company
---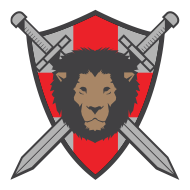 For Reqs, For Glory
79 Members
Est. 3/12/2016
Yo, and
welcome
to the Ghosts
We're a "clan" in the most relax sense of the term.
only requirement is that
you
are at least 12 or older but any age are welcome, and can contribute once you are available
we will occasionally raid against other clans but pass that were here to party and play for fun
How to Join:
Simply click on "
Request to Join"
on the upper right
Be relaxed
we would like 12 and over is recommended but any age is welcome
Talk to Company leaders first.
Rules:
Follow Commander and leaders orders during battles (this is purely so we can win matches a coordinated team always stands a better
chance of winning
)
Friendly behavior among other members. Threaten any other member will instantly be a demote or kicked off.( talk to Company leaders)
Prefer Everyone has a Microphone
Don't worry about your K/D thats stupid
Racism, xenophobic, homophobic, and sexism will not be TOLERATED.
Please add EVERYONE from our Company as a 'Friend' on Xbox Live(that's up to you.) That way you can invite your fellow Spartan Company Members to your fire team.
Game nights are everyday and Meets are on Fridays. And join the club with the same name.
Roster
Leaders
Leader Fleet Admiral
Ismael031
Second in Command Fleet Admiral EmoGod2014 *
Third in Command Fleet Admiral
Masterblast5823
Officers
Warrant Officer
NoGoodNameLeft6
Enlisted
Sergeant Major
KiritoX121
X
Gunnery Sergeant
killer34342525
Staff Sergeant
Titan1298
Staff Sergeant
SailedTrealos
Staff Sergeant (Inactive)
TRIGGG3RHAPPY06
/
NightSHADOW1216
Sergeant SouthCountry117
Sergeant iMagicTz
Corporal
SwagamirPutin69
Lance Corporal
Skaterwolfff
Lance Corporal
Dr Funkage
Lance Corporal
xiWintersx
Lance Corporal
Corporal Lissie
Private First Class
DJD0UCH3BAG
Private First Class
I Am Nien Nunb
Private First Class
LEM0NI0x
Private First Class
UlcerousChart38
Private First Class
roboempire117
Private First Class
PhantomPepper
Private First Class
OpecidadMax
Private First Class
Merpinator
Private First Class Aken0 Senpai
Private First Class
Tiger227788
Private
CorruptedNV
Private
XxYoloMuffinsxX
Private
JustLunarDash
Private
Killerpen123
Private
SoloSlayerW10
Private
xxAugeroxx
Private
superzeroIT
Private
BrotatoeWedges
Private
Lord Banana2290
Private
CraziestJ Y L
Private
Vc masta rasta
Private
GoldenGryphon55
Private
B HELLJUMPER 8
Private
XxElMaTaDoRxX20
Private
Mr Candy Pants
Private
Number X3
Private
TheTiredSpartan
Enlisted Rank up System
10 Spartan Kills (Warzone and Arena only)= 1 point
(Show a screenshot)
5 points= 1 rank up
Invite a recruit is an automatic rank up but need to be confirmed(invite over 3 players and you have the choice to make a squad with them)
Officers Rank Up System
(Warrant Officer and Above)
30 Spartan Kills=1 point
10 points= 1 rank up
Top Sniper players
Masterblast5823
Heavy weapons
Masterblast5823
, EmoGod2014
Precision Weapons EmoGod2014
Top Assassins NoGoodGameLeft6, Aken0 Senpai, BrotherODST
Best K/D Ratio EmoGod2014
Vehicle Specialists Ismael031, DICKCHANEY21, SouthCountry117

Feet First
Made your first hot drop into HaloWaypoint.com

Halo 5: Guardians MP Beta
Halo 5: Guardians MP Beta participant.

Statistician
View your Service Record on the web.

Enlisted
Become a member of an active Spartan Company.