CLASSIFIED DO NOT READ UNLESS UPON MOST IMPORTANCE OR IF YOUR RANK ALLOWS YOU TO.
Spartan ThatSneeze-10-262 is an ONI operative.
He is a very skilled spartan specializing in stealth and surprise attacks against the enemies of ONI, UNSC or not, he would do whatever was ordered. Kidnap, kill, maim, massacre, torture, wipe memories and databanks, steal, destroy.
Anything.
Anyone.
No one is safe.
He is currently a Jumpmaster and drops with ODST specialists and spartans even though he occasionally doesn't wear the armor as it must change preference from mission to mission. He mastered the ability to surprise enemies by dropping in on their location and prefers to enter hotspot situations by drop pods. Is very suitable to kill other spartans, marines, grunts, jackals, elites, hunters, crawlers, soldiers, knights, watchers, wardens, skirmishers, drones, brutes, and any high priority target such as prophets or flood. If you name it, he has probably already killed it. He has done many vehicle drops as well, along with the infamous mantis drop. It was for a CLASSIFIED and he was CLASSIFIED in his mission. He was originally a freelance soldier for CLASSIFIED when ONI gave him an offer he couldn't refuse. Work for them, and be inducted into the infamous Spartan project as well as a few major changes to his credit account. He has worked for ONI ever since and is currently stationed on the UNSC Infinity as an ONI infiltrator to be their secret operative to carry out their missions on the Infinity wherever it goes and even on the Infinity. They simply know him as an ambassador for an unknown company and command has forbid them to ask any further questions beyond that.

End report.
Spartan Company
---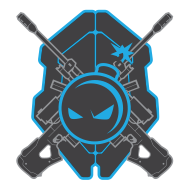 Kill, Die, Repeat.
Lieutenant
9 Members
Est. 3/11/2017
Okay guys, if you want to get the achilles armor sooner, start playing lots of Warzone Firefight. We are nearly at both of the WZFF commendations!We are nearly at the Like a Boss commendation's mastery! So far we are 4 out of 5! Keep killing those bosses!Player of the Month: Bionicled! Bionicled has some CRAZY hack/black magic/skill/luck potion which allows him to get AT LEAST one perfect kill per game! His average is 3 per game! Keep racking up those perfects, Bionicled!Maybe I can console myself that I'm a better sniper! haha! take that, Bionicled! I win the medal for more Airborne Snapshots, Snipletaneouses, Snapshots, Hat tricks, Gun Punches, and Sniper Headshots than you! I should be player of the month!But I'm not. I'm just salty.Keep being awesome!
Passion. Determination. Skill. This is what a good Spartan Company needs, and so far this is all we are asking. If you have none of these, don't even bother requesting to join. We're not asking for a whole lot, just dedication.
Current Goal: Achilles Armor
Secondary Goal: Gold CSR??? - Completed by Kenny1085 and ThatSneeze10262!
Optional Goal: Create company base in forge
Minimum Requirements:
Help with the Achilles armor!
All-time top CSR: Sillver
Arena K.D.: 0.4
Warzone K.D.: 0.5
Level Requirement: 25
These Requirements are subject to change over time.
You can join if you are lower than this, but make sure you can meet these requirements within a month.
The higher CSR, Level, etc. you have, the more likely you are to be a lieutenant or high-ranking member.
-RANKS-
-Supreme General-
cdolson
-General-
AodansArmy
ThatSneeze10262
-Gatecrasher-
Bionicled
-Special Ops Team-
shisui uchiha03
-Sergeant-
Kenny1085
-Soldier-
HipTRI STRIKE
-Training for SR25-
Hardcoresgtd
in a long time it seems...

Feet First
Made your first hot drop into HaloWaypoint.com

Statistician
View your Service Record on the web.

Enlisted
Become a member of an active Spartan Company.