Lol

⊂_ヽ
  \\
   \ ( •O•)
    < ⌒ヽ
   /   へ\
   /  / \\
   レ ノ   ヽ_つ
  / /
  / /|
 ( (ヽ
 | |、\
 | 丿 \ ⌒)
 | |  ) /
ノ )  Lノ
(_/

⊂_ヽ
  \\
   \ ( •o•)
    < ⌒ヽ
   /   へ\
   /  / \\
   レ ノ   ヽ_つ
  / /
  / /|
 ( (ヽ
 | |、\
 | 丿 \ ⌒)
 | |  ) /
ノ )  Lノ
(_/

⊂_ヽ
  \\
   \ ( •_•)
    < ⌒ヽ
   /   へ\
   /  / \\
   レ ノ   ヽ_つ
  / /
  / /|
 ( (ヽ
 | |、\
 | 丿 \ ⌒)
 | |  ) /
ノ )  Lノ
(_/

⊂_ヽ
  \\
   \ ( •-•)
    < ⌒ヽ
   /   へ\
   /  / \\
   レ ノ   ヽ_つ
  / /
  / /|
 ( (ヽ
 | |、\
 | 丿 \ ⌒)
 | |  ) /
ノ )  Lノ
(_/

I am Zuka 'Vadam, relative to the Arbiter, Thel 'Vadam.
Zuka 'Vadam is a member of the Spec. Ops., serving in the Swords of Sanghelios. Former leader of the Mor legion before he was transferred. has suffered many injuries over the years, the worst being severely burned by a plasma grenade causing the need for his right arm, eye, and half of his right leg to be replaced by robotic limbs. He stands 7' 7.7" and weighs about 295 lbs. He dons a black and red version of the Ultra armor (combination of different Halo armors, the Helmet from reach and body armor mainly from a concept art done by Bungie).
#SangheiliLivesMatter (SLM)
#Kig-YarDeserveLove2
#ActorsArePeople2
#San'ShyuumSuck
#XCC
#RoleplayingIsFun
BTW, the Bible is a very good book, I recommend that you read it :)

"For God so loved the world, that he gave his only Son, that whoever believes in him should not perish but have eternal life." - John 3:16

"In God I trust; I will not be afraid. What can mortal man do to me?" - Psalm 56:4, NIV

I have beaten Halo Reach, CE, 2, 3, 4, and ODST on Legendary Difficulty; I only needed help on The Regret boss fight and the last couple missions from CE (not the Maw). Also, I have done some levels on CO-OP other than Halo CE and 2 which I just had my brother play with me... I could do them all Solo.
Halo: The Master Chief Collection
---
Spartan Company
---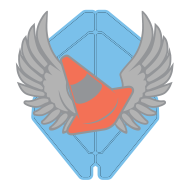 We put the Suck, in success!
Lieutenant
100 Members
Est. 11/10/2020
Join our spartan company (or fireteam or clan or whatever you want to call it), potato chicken salad jr. today! Please!
We are a group of experienced casual Halo players who are still as bad as our clan name who like playing Halo.
Join if you're looking for a group to play with, want to be in a spartan company, and if you want the answer to life, the universe, and everything.
We aren't aiming for anything in particular (other than having fun), but if we somehow get the Achilles armor, that'd be cool I guess.
If you're looking to join, here's the requirements:
Be mature
Be friendly
Be active on something Halo-related at least once a week
Don't do anything stupid that'll make me have to make another requirement
If you are a Lieutenant, you are required to be on the on the Forums at least once a week.
Si hablas español, es preferible si también hablas inglés

If you have any other questions about anything, please message one of the following:
Also, check out our
discord channel
We also have a Destiny 2
Clan
!
They already did it and it is kinda dumb

Feet First
Made your first hot drop into HaloWaypoint.com

Statistician
View your Service Record on the web.

Enlisted
Become a member of an active Spartan Company.