Name: Jester
Service #: 33215-11305-AJ
Unit: UNSC, Spartan-IV, Fireteam Crossbow
Primary Military Specialization: Sniper, reconnaissance

Performance: member of Marines as a sniper during battle of Draetheus V. After a fatal ambush by covenant forces, CPL Jester was left one of two surviving members (the other being LCPL Flint) of their team. they soon rendezvoused with surviving members of a near by team (PFC Mills, and three others (unidentified)) that had suffered similar casualties. the small group of survivors, lead by CPL Jester, held out in what was left of a destroyed UNSC staging camp as seemingly endless waves of covenant forces whittled away at their already deminished numbers. By the time the skirmish ended, CPL Jester and LCPL Flint were all that remained of the survivors. The two marines would later be rescued by Spartan Palmer and a group of marines. following their rescue, they aided in capturing covenant landing zones. Following the battle, CPL Jester was awarded for his bravery and was promptly requested to report for Spartan augmentation along with LCPL Flint.

Following the augmentation, Spartan Jester would be assigned to Fireteam Crossbow.

In 2557, Crossbow was deployed to Yarrow-IV, during which they located a missing squad of marines that had lost communications with UNSC air and ground forces. the spartans aided the marines in defending their camp from covenant attackers. when they pursued the fleeing covent forces, Crossbow stumbled upon a large, half buried forerunner structure. the spartans explored the site and recorded the details of their finding. while they were planet-side, contact was lost with the UNSC Infinity, which was away investigating a supposed forerunner planet. Fireteam Crossbow and two other spartan teams were relocated to the UNSC Forward Venture and UNSC Musketeer.Spartan Jester, with Fireteam Crossbow, participated in a join-force campaign with a Swords of Sanghelios task force to hunt down and eliminate Mal 'Vale, the leader of the Followers of the Undying Will, a covenant remnant splinter group that has been growing at an alarming rate.

(note: during this time, Infinity returned from Requiem). the covenant leader was tracked to several several planets before being cornered at the planet: Dulce.On Dulce, Jester discovered a cloaked covenant camp and anti-air emplacement. after clearing the camp, it was found that Mal' Vale was there only an hour earlier. Crossbow was called to aid in the defense of North Forge City, during which, the spartans were unintentionally separated. during this time, Jester took part in efforts to protect the remaining evacuation ships that had not already been destroyed by covenant bombardment. following their re-grouping, Crossbow defended an elephant convoy carrying Wounded Marines and a captured minor prophet. during the battle, Mal' Vale was located at a mountain range several miles south-east of North Forge City.Mal' Vale was found at a forerunner structure, similar to the one found on Yarrow-IV. Crossbow and Fireteam Giant lead the siege on the complex. inside the structure, Spartan Flint was killed by the covenant leader. Jester critically wounded Mal' Vale, but failed to eliminate him due to covenant air support. before the spartans could be extracted, a banshee strike left Spartan Young comatose. Jester carried his unconscious teammate to the pelican.The fireteams return to the Infinity

At this time, the second tour of Requiem was already underway. Jester and the other members Crossbow had returned to the UNSC Infinity, where they were granted a temporary rest. however, their rest was interrupted when the Infinity was invaded by covenant and promethean forces. unarmored, Jester with Crossbow had to fight their way to the spartan armor bay.
Spartan Company
---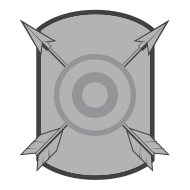 Leader
2 Members
Est. 1/8/2019
seat switching in vehicles was a pretty useful mechanic

Feet First
Made your first hot drop into HaloWaypoint.com

Halo 5: Guardians MP Beta
Halo 5: Guardians MP Beta participant.

Statistician
View your Service Record on the web.