What up FOO im a FFIGHTER! From Nothing to Something! ,)
*Play hard and never give up! Practice only makes u better! And if u want to get good at something don't avoid it!
*I'm a competitive player. An love to party up with whoever invites. If i don't join im either in a party already,taking a little break, or my lady has me helping in the kitchen! Lol yes I'm a dad an older fellow but u would never know unless i told you. ;) I'm always on so send me an invite! If I'm off for a few days don't worry I'm probably off doing something with the family! Yup that's right V0LTAGE has kids too lol!
*I've been playing halo since 3. I didn't play it very much when soon after Reach came out. I jumpediinto Reach and couldn't put it down. Was pretty good at it and where i met a lot of my halo buddies. I made ur to inheritor! After this jumped into halo 4. Started off rocky but soon after it was like. .. excuse me make way for this demi god!
For some reason i seem to struggle a little at this 5 remake of halos past. I'm decent at btb and WAR ZONE! But just can't quite get the upper hand in arena /slayer ranked playlists. Oh well game on. Halo fan forever! ,)
A7X: "Hail to the king and make way to the shepherd of fire!" 😎
Location: "Bat country and if u pist me off this means WAR!" As u can tell i love rock music. I enjoy all music but rock just gets me going! Which is why i don't always put on a mic. Hate when people tell me "can u please turn that off or down!" Really ..... Lol um NO!!!!!
Spartan Company
---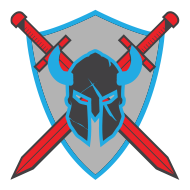 Team Work,play hard,fight hard
Leader
60 Members
Est. 10/27/2015
***REGISTRATION IS NOW CLOSED! SORRY!!!

MUST BE ACTIVE PLAYER!... REQUIREMENTS

!!!Registration is closed, but if there is room feel free to send us a request and we will consider and review. Thank you!!!

**update 07/05/16 : read at bottom of page!!**

** check company forums for info an updates! **

You must participate in WAR ZONE or ARENA at least 3 times a week. Even if it's just for a few games a few games meaning more than one or two. If you do not u will be removed! I do game reviews at the end of each week to see who hasn't been playing! Mon -Fri 3times per week i can't stress this enough!
If you are leaving or something comes up then you just need to let us know. We will work with you And your spot will be secure! Again if you do not you will be removed!

*Want to be part of an elite group? Hand picked, you could say chosen. A force to be reckoned with! Well i do to but I'm stuck with these guys! lol jk, we all get along and a fun group to get to know. ;) we are also friends with other companies. And together We fight for Achilles! Until we are worthy and bestowed the honor of ACHILLES!
We are Myrmidon....
Only the dead have seen the end of WAR! "plato"
We are a fun but competitive team? Join us we can help u rank up. We are a fairly strong group! We try hard to keep everyone above the top 4 csr. We come out with the smell of victory in mind! Our blood boils our hearts pound and our sweat drips!!! We gear up for the fight!! Win or lose there is no shame and our pride never-endin!
We are now getting closer to unlocking the Achilles armor for those still wishing to get it. This group is for those who are wanting a team that plays on a regular basis! 👊
*Join now and get your free REQ PACK!
leader: CROW STRAFE a legend at ninja! Was one of the top in halo tracker!
Lieutenant: V0LTAGE XD also a part of REDDIT!
Lieutenant: EXILE a halo2 semi pro will help with skill and advice!
If you wish to play almost every day i will be sending out daily invites to those wanting to join a fireteam for WAR ZONE! join myself V0LTAGE XD,CROW STRAFE or EXILE, we make and team up almost every day!......
***ADD ALL LIEUTENANTS! 👍(REQUIRED)*
Any questions message me i will get back to you as quickly as i can! Thanks and hope to see you on the battlefield! XD

07/05/16**
: Any new members looking for enlisting must have a ranking 100+ and or have positive kd....if you are not at least a ranking 100+ you must have positive kd to be considered!
must be willing to grind and play WAR ZONE and btb as suggested above in requirements!**( Must also leave a message of a little about yourself and what playlists you like to play! ) If you have NOTread this and the rest of requirements you will not be considered. Also WAR ZONE firefight must be limited.(We need kills, spartan kills!)
Thank you!
Yup that's exactly what I said. I don't disagree with you!

Feet First
Made your first hot drop into HaloWaypoint.com

Halo 5: Guardians MP Beta
Halo 5: Guardians MP Beta participant.

Statistician
View your Service Record on the web.

Enlisted
Become a member of an active Spartan Company.