*Currently focusing on buckle-ups and vehicle kills/destroys for Sophisticate*

Hello, the name I go by is Crystal. I began playing Halo when I was around six or seven. Fast forward a couple years, I'm 18 and I see Halo 3 and Reach especially when I think of being young. Just so you know, if you see me active on any other games other than Halo right now, then it's because my siblings play other games on my account. I'm the only one who plays Halo 5, though.

My favorite hobbies include:

reading books (especially Halo)
writing anything (Halo fanfics are fun)
playing videogames (not only Halo.)
thinking up a thousand questions daily for Halo
more I couldn't think of
At the moment, I love playing Halo 5 and Halo: The Master Chief Collection. Please don't mind the H5 noob armor. I'm still working on getting one I actually like. I'm also thinking of creating a better gamertag for myself, but I just need to figure out the right one. ;)
Spartan Company
---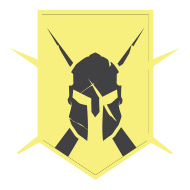 Winners train, Losers complain
95 Members
Est. 6/7/2019
Welcome to Sophisticate!
"A hero need not speak. For when he is gone, the world will speak for him." ~
Master Chief
Respect is earned. Honesty is appreciated. Trust is gained. Loyalty is returned. Be part of history and join our exclusive spartan company called "Sophisticate". Representatives from "Sophisticate" are highly active in ranked arena. If you are interested & passionate about joining our spartan company or have any questions regarding "Sophisticate" please do not hesitate to send a message on Xbox Live to any of our elite leaders in the Sophisticate Corporate Hierarchy which is listed below.
~ Sophisticate Corporate Hierarchy ~Power of WarGod
~ Chief Executive Officer
nMASERATI
~ Chief Human Resource Officer
wazi3
~ Chief Staff Officer
XX ZERG XX
~ Chief Technology Officer
MagnumFire1324
~ Chief Resource Officer
Oh my Yoda
~ Chief Instruction Officer
FURYAN OU812
~ Chief Visionary Officer
thatjzdhappend
~ Chief Information Officer
xAbjectx
~ Chief Networking Officer
GAM3RTAGZ 18
~ Chief Customs Officer
LinesOfHope
~ Chief Operations Officer
MrsRoflPanda
~ Chief Marketing Officer
xRAPTUR3x777
~ Chief Financial Officer
BROLY SLAYSX
~ Chief Training Officer
oOoABSOLUT3oOo
~ Chief Institution Officer
~ Standard Operating Procedure & Policies ~
1. Be respectful to all representatives of the Sophisticate community;
♣ This is the number one requirement to join our exclusive spartan company.
♣ Be professional as the moderators have a careful screening process before accepting individuals into our spartan company.
♣ Please join our Sophisticate Discord Network if you are in our Spartan Company. Click on the following link.
Sophisticate Discord Network
2. Add your own personal touch when sending our exclusive company a request to join;
If you put in the default message when you try to join Sophisticate you will be rejected.
♣ Please share with us what separates you from others.
♣ Give us a reason why your name should be rostered in our exclusive spartan company.
♣ Show care and concern and let us know something unique about your play style.
3. Be strongly active in Arena, Social, or Warzone on a week to week basis & have fun playing Halo 5 Guardians;
♣ This requirement can be broken down by playing on weekends or playing when you have free time.
♣ The abbreviation for T.E.A.M. is Together Everyone Achieves More. You will not be alone if you utilize the "Sophisticate" tab to see who is online and send them an invite to play. We all support each other.
♣ If you are going to be offline for more than a week, please message one of the elite leaders in the Sophisticate Corporate Hierarchy regarding when and why. Failure to be active will result in immediate discharge from the spartan company.
Failure to follow Sophisticate polices and procedures will result in immediate removal and blacklist from the company.
Halo 4 was just annoying and frustrating.

Feet First
Made your first hot drop into HaloWaypoint.com

Statistician
View your Service Record on the web.

Enlisted
Become a member of an active Spartan Company.