The UNSC's Blood Wolf. Survived the Fall of Reach and many other battles against the Covenant. I'm friendly as long as you don't get on my bad side. I'm also currently writing a book.
Name: Jake (UNSC's Blood Wolf)
Service #: S -147
Unit: Spartan II/ Class I
Primary Military Specialization: NAVSPECWAR
Enlistment Date: 2517 (conscripted with the other candidates at age 7)
Location: On board UNSC Infinity (status: alive)
Gender: Male
Hair Color: Dark Brown
Eye Color: Amber
Birthplace: Imber
Birth Date: XX/XX/2510
Performance: Effective leader and merciless to anyone who threatens his team
Comments: At a young age he showed exemplary leadership and passion towards his fellow Spartan brother's and sister's. During the process of acquiring Jake 147 he broke the arms of the retrieval team before coming forward to the Captain.
NOTES: Never put him in suicidal missions and operations unless you can calm him without loss of personnel. The UNSC has officially given him the nickname the Blood Wolf due to his fighting and passionate nature. Conclusion LETHAL.
Spartan's choice of equipment: MA5 series assault rifle, M6 series magnum, combat knife. He also uses an upgraded version of his Mark V armor he used on Reach.
Some of your Spartans previous engagements: Most notable engagements is the Battle of Reach and the Battle on Earth
Current Operation: UNKNOWN
Notable Relations: Has been with his Spartan brother's and sister's. Knew Captain Jacob Keyes and served under him during the Battle of Reach before being reassigned to a different Commander.
Service Commendations: received medals and commendations two of which are the Purple heart and prisoner of war (received this one due to being captured by the covenant so his team could get confidential material to the UNSC fleet.
UNSC Tenure/Years of active duty: 2517 - 25XX
Letters of recommendation from previous commanders: CLASSIFIED TO THE PUBLIC
Spartan Company
---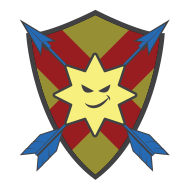 42 Members
Est. 11/2/2015
Welcome to Orion Project
We are ultimately aiming to unlock the achillies helmet and are currently at 76%
We need everyone and anyone that still actively plays halo 5 to join up to help us knock the last few commendations out.
We are a social company and enjoy having fun but can turn up the sweat when we have to.
If you are wondering what you can do to help, look at the kill commendations.
If you have any questions you can talk to:
Argolight (leader)
Thatpersian (lieutenant)
JoshTheJedi (lieutenant)
As long as I can get the scorpion armor coating I'm okay with not getting the watchdog armor coating

Feet First
Made your first hot drop into HaloWaypoint.com

Statistician
View your Service Record on the web.

Enlisted
Become a member of an active Spartan Company.