Proud leader/founder of the Adamant Spartan Company. We've been a successful Spartan Company since January 17, 2016, but fell apart in July 2016 upon acquiring the Achilles helmet. I decided to remake Adamant shortly after and we are now once again a great Spartan Company thanks to the help of my dedicated Lieutenants and friends that have supported me. The old Adamant is now known as Lithium.

Besides that, I've been a Halo player since 2006 when I was a little kid. I got Xbox Live in 2010 along with Halo Reach and that is where my Halo career began. Halo has introduced me to great people and has provided me with laughs and memories that I wouldn't trade for the world. I'm very passionate about Halo lore and the multiplayer community. My goals now are to be a Halo Completionist (meaning get every achievement and acquire max rank in each Halo game) and to continue to be a positive and well-known member of this Halo Community. Here are some of my personal accomplishments with Halo:

• Every achievement unlocked on Halo 3.

• Every achievement unlocked on Halo Wars.

• Every achievement unlocked on Halo 3 ODST.

• Every achievement unlocked on Halo Reach.

• Every achievement unlocked on Halo CEA.

• Every achievement unlocked on Halo 4.

• Every achievement unlocked on Halo Spartan Assault (Xb360, Xb1, and Windows computer versions).

• Every achievement unlocked on Halo MCC.

• Every achievement unlocked on Halo Spartan Strike (Windows computer version).

• Every achievement unlocked on Halo 5.

• Every achievement unlocked on Halo Wars Definitive Edition.

• Every achievement unlocked on Halo Wars 2.

• Still missing achievements for Halo 5 Forge, Halo Spartan Assault (Windows phone version), and Halo Spartan Strike (Windows phone version).

• Acquired 5 Star General rank on Halo 3 (I got it from a modded lobby unfortunately).

• Acquired General rank on Halo Wars.

• Currently Forerunner rank on Halo Reach.

• Acquired SR 130 on Halo 4.

• Acquired SR 152 on Halo 5.

• Acquired General rank on Halo Wars Definitive Edition.

• Acquired level 50 on Halo Wars 2.

• Formerly ranked 37 in the world on Halo Wars multiplayer leaderboards with a TS (True Skill) of 49 in the Standard 1v1 playlist.

• Every Halo game completed on Legendary difficulty, including all games in Halo MCC completed in under 3 hours.

• Completed Halo CE LASO, Halo 2 LASO, Halo 3 LASO, Halo 3 ODST LASO, and Halo 4 LASO (LASO = Legendary All Skulls On).

• Acquired the 343 Fire Unicorn Assault Rifle Skin on January 9, 2018.

• 19,500 Halo Gamerscore.

• 118 Unfrig medals (40 kills without dying) on Halo 5.

• 24,000+ Banshee kills on Halo 5.

Lastly, I have a strong passion for Banshees, especially the Halo 5 Banshee. If you see me in a Banshee during a Warzone or BTB match, a whole world of trouble is coming your way. :)
Spartan Company
---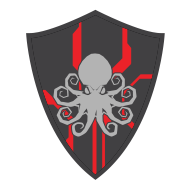 Warzone in 2018
Leader
86 Members
Est. 7/18/2016
Adamant is an exclusive, day-one Warzone Company that is built around teamwork, coordination, and most importantly, having a good time.
Requests to join are almost always denied unless we know you or you stick out from the crowd.
If you do join, a link to our Company Discord server can be found in our private Company forum. It's not a necessity that you join the server but it is a great way to become more familiar with our integrated community.
We aren't just limited to Warzone. Many of us play BTB, Ranked, and other Halo games such as MCC and Reach.
Renegade JW
from the HCS Pro Team Splyce is a member of Adamant, and we also have several amateur pros as members.
Happy Haloing!
Yes. It's a universal Xbox issue.

Feet First
Made your first hot drop into HaloWaypoint.com

Halo 5: Guardians MP Beta
Halo 5: Guardians MP Beta participant.

Statistician
View your Service Record on the web.

Enlisted
Become a member of an active Spartan Company.