Líder de WARZONE MEXICO. Compañía spartan 100% mexicana.
Spartan Company
---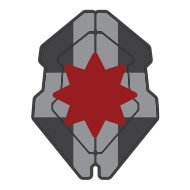 México
Leader
90 Members
Est. 10/20/2015
▀▄▀▄▀▄▀▄▀▄★☆▀▄▀▄▀▄▀▄▀▄☆★▀▄▀▄▀▄▀▄▀▄★☆▀▄▀▄▀▄▀▄▀▄☆★▀▄▀▄▀▄▀▄▀▄★☆▀▄▀▄▀▄▀▄▀▄☆★▀▄▀▄▀▄▀▄▀▄★☆▀▄▀▄▀▄▀▄▀▄
ENLACES:
☛
CONTACTAR NUESTRA PAGINA DE FACEBOOK DE HALO 5 WARZONE MEXICO
☚
☛
CONTACTAR NUESTRO GRUPO EN FACEBOOK DE WARZONE MEXICO
☚
WARZONE MEXICO ES UNA COMPAÑÍA SPARTAN QUE ACTUALMENTE SE ENCUENTRA INACTIVA.SI AÚN ASÍ DESEAS ENTRAR, TU SOLICITUD PUEDE SER ATENDIDA SI CONTACTAS A LOS COLÍDERES.
WARZONE MEXICO
es la compañía spartan especializada en WARZONE y Batalla de equipos grandes, aquí encontraras a otros jugadores de cualquier parte de la republica que disfrutan jugar estas listas de juego. Si tu modo favorito es BTB o te especializas en jugar WARZONE y necesitas un grupo, este es el lugar indicado para econtrar y reunir compañeros de equipo.
FUNDADA DESDE EL DÍA UNO
QUE ESTUVIERON DISPONIBLES
en esta compañía 100% mexicana, manejamos un registro de tu actividad semanal, y a través de esto, obtenemos información sobre los miembros que son activos e inactivos.
Por lo regular siempre estamos a
100 de 100
miembros, si deseas pertenecer a
WARZONE MEXICO
, hacemos una limpieza mensual donde los miembros inactivos son eliminados.
Asegúrate de
ser un jugador activo de HALO 5: GUARDIANS
.
✔ No nos importa tu edad o tu sexo, solo nos importa que te gusta mucho jugar WARZONE.
✔ Te gusta jugar en equipo participar en sesiones de juego entre los miembros, eres mexicano.
✔ Te consideras activo y disfrutas mucho de HALO 5: GUARDIANS.
✔ Te motivamos a jugar ofreciendo incentivos y premios, ya que tu rendimiento esta en constante comparación con los demás.
✘ No somos un CLAN, no hay emblemas, ni gamertags, ni colores obligatorios.
✘ No nos enfocamos únicamente en jugar el juego por una armadura meramente cosmética, tenemos más aspiraciones entre ellas la de disfrutar el juego.
✘ No estás obligado a participar, contactar y jugar en grupo, pero debes tener un conocimiento mínimo de lo que sucede dentro de la compañía.
✘ No aceptamos extranjeros, por que somos una compañía 100% Mexicana.
Mándanos tu solicitud y ya sabes que hacer, la comunicación y la colaboración son clave para lograr dominio del campo y destrozar al rival.
▀▄▀▄▀▄▀▄▀▄★☆▀▄▀▄▀▄▀▄▀▄☆★▀▄▀▄▀▄▀▄▀▄★☆▀▄▀▄▀▄▀▄▀▄☆★▀▄▀▄▀▄▀▄▀▄★☆▀▄▀▄▀▄▀▄▀▄☆★▀▄▀▄▀▄▀▄▀▄★☆▀▄▀▄▀▄▀▄▀▄

Feet First
Made your first hot drop into HaloWaypoint.com

Halo 5: Guardians MP Beta
Halo 5: Guardians MP Beta participant.

Statistician
View your Service Record on the web.

Enlisted
Become a member of an active Spartan Company.