Spartan Company
---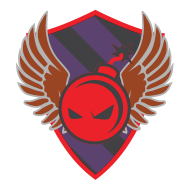 Vera virtus - True Excellence
87 Members
Est. 7/12/2019
————Welcome, Spartans—————
NOTE- WE HAVE ALREADY OBTAINED THE ARMOR.
Do you NEED Achilles?! Well if you do, look no further! Joining LAIX is joining the Legendary Achilles community! We are a non-toxic Halo loving group of like minded people that have one thing in common.... Halo!
We are a very diverse group, so chances are there are Spartans here who like playing the same modes you do, at the same times you do. Unless you play customs, if you do see Rule #4 before you read #1.
Grind started 7/16/19
Last updated: 10/19/19
Armor: completed 10/16/19
helmet: 45.82%
Requirements:
1. You must join our Discord server within 72 hours of being accepted. Important announcements, weekly messages, and updates will be posted in our group chat. It is also vital that you see our commendation list. Discord is free to use and download on all platforms. If you do not join the discord within 72 hours of being accepted in the company, you will be kicked from the company. THIS IS YOUR ONLY WARNING.The discord link can be found in our private company forums (link only works for LAIX members).
2. Respect leadership. There should be no need to expand further on this rule. Leadership has been chosen and approved by past Legendary Achilles leaders.
3.) Members must put in 300 minutes of ARENA/WARZONE/15% TOTAL COMMS WEEKLY! - If you do not believe you can achieve this due to vacation, exams, holidays, etc. you need to message leadership.
IX LEADERSHIP:
Boss nu66ets - IX LEAD
B3b3t0 - IX LT
SRP Singleton - IX LT
Killersoda24 - IX LT
NOTE: If you message leadership about being absent and unable to meet minimums in your first two weeks, you will be discharged. We will not hold a spot for someone who has yet to prove their worth.
4. You are only allowed 60 minutes of customs/FF! - IF you go over this time limit you will be discharged. This is your only warning
5.) Keep up to date on your comms! to check your progress in discord, go to "public-bot-testing" and type in "!c" to see your specific % on each listed comm. To check the companies progress type in "!p 62" to see our progress. if you have any questions please reach out to leadership.
❗️NOTE❗️ When you enter the #reception room on Discord, make sure you change your Discord user name to your gamertag and comment "Here to join LAIX" or something mentioning LAIX. You will not sit at the door for longer than 12 hours. Boss nu66ets, killersoda24, IL Crimson II, B3b3t0, & SRP Singleton are on Discord most of the day (across USA time zones). We will get you into the chat rooms as soon as we can!

Feet First
Made your first hot drop into HaloWaypoint.com

Enlisted
Become a member of an active Spartan Company.