Service Number: Zedrik S. -A113
Birth date: unknown
Birth planet: (declassified-REACH)
Programs: Cadet Corbulo Military Academy (expelled)
Spartan III program (MIA)
Spartan Team: Mustang (service from 2536-2552)
(A113) escaped from political persecution, -father- was part of a conspiracy to overcome democracy in (N.A.-REACH)
(A113) was raised in an -orphanage- in a colony of Circinius IV,
awarded with a (beca) for outstanding knowledge in combat strategies, to be instructed in (CMA),
expelled for (insubordination).
On April 26, 2526, multiple Covenant heavy corvettes attacked Circinius IV.,
worker of a civilian organization building (classified) under command of (ONI),
were the first to be evacuated from the planet. where taken to the planet (XF-063),
tasked to build a new vehicle (prowler-declassified 25**).
-2531- program (declassified-SPARTAN III) was approved, with few-almost none combat experience (A113) applied to the program,
by recommendation of the (ONI) Officer Aaron G. Gibson (A113) enter the program.
With outstanding performance, (A113) was transferred to UNICOM to the special ops team (Mustang).
Team Mustang-Spartan III (Program).
Team members.-
Carter-A259 (transferred to NOBLE team 06/2537).
Thom-A293 (transferred to NOBLE team 06/2537).
Zedrik-A113 (MIA on XF-063).
Scarlet-A114 (MIA on XF-063).
Dante-B321 (KIA on XF-063).
Beatriz-B265 (KIA on XF-063).
Missions (declassified 25**).
TROY-deployed by (classified)(05/2537).
target -classified-
status -accomplished-
PROMETHEUS-deployed by (UNICOM)(07/2537).
target -destroy covenant dockyard-
status -accomplished-
SARGASSO- deployed by (ONI)(2546).
target -classified-
status -accomplished-
MERIDIAN- deployed by (UNICOM)(2548).
target -repel covenant attack-
status -failed-
target update -evacuate the planet-
status -accomplished-
ARIEL-deployed by (UNICOM)(2552).
target -evacuate civilians-
status -accomplished-
REACH-deployed by (UNSC)(2552).
target -repel covenant troops-
status -failed-
target update -evacuate civilians-
status -accomplished-
ONYX-deployed by (ONI)(2552).
target -secure and recover FORERUNNER artifacts (classified)
status-accomplished-
target update -repel covenant attack-
status-failed-
target update -evacuate the planet-
status -undefined- (B321.KIA-B265.KIA)(A113.MIA-A114.MIA)
Spartan Company
---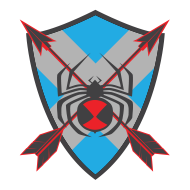 Keep It Tight
21 Members
Est. 4/11/2016
Achilles Set completed on 3/4/2018 Thank you to all who helped accomplish this enormous feat. Especially the Warzone Grinders.
Looking for company near achilles armor. Msg me

Feet First
Made your first hot drop into HaloWaypoint.com

Statistician
View your Service Record on the web.

Enlisted
Become a member of an active Spartan Company.