GIMME A BREAAAAAAAAAAAK

heloush, I am a human, just like you, unless you're a gazelle. In that case I'm sorry for calling you a human.
Spartan Company
---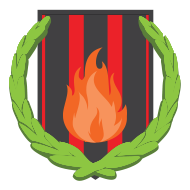 Great men are forged in fire
12 Members
Est. 7/11/2017
This is well probably the worst company ever.
Member info:
baconsam5283: Founder, leader, failure. Is the highest rank but the worst player. He plays tactical and will probably run you over.
Most likely to say: "DONT KILL ME IM TO YOUNG TO DIE!"
Favourite game mode: Swat
ComicOwl3158134: Ok so I lied earlier she's the worst player... until she gets a classic battle rifle. She plays tank and will die the most and her body's will liter the battlefield.
Most likely to say: "DANG IT!"
Favorite game mode: Action sack
Dynadad: See baconsam5283
IcyShelf421670: Um well watching Icy play is like trying to watch dogs chase their tails. Same repetitive motion, no effect. However her driving skills are superb.
Most likely to say: "DA HEK"
Favourite game mode: BTB
HappendLamb56: Has little experience but makes up for it for nack of finding power weapons. Note I say finds, not picks up.
Most likely to say: "um what?"
Favourite game mode: Warzone I think.
zzZarry: hey.
anyway, I like explosions. And McDonalds.
im pretty mediocre at Halo in general, but hey, it's fun sometimes..
i like fat birds. I absolutely love achievement based unlocks, like Nightfall, Mark VI GEN1 Scarred, etc, etc.
and the dreaded Helioskrill..
but anyway, I love Halo, and I love playing it with my friends.
- Zarry
-Blood(y) they forgot to add me!!!
of course the BEST, GLORIOUS, AMAZING, AWESOME, SICK AND BEST PLAYER OF THIS SQUAD(dud plays th drums)
BLOOD METAL20! (ok mostly a show off) but indeed if you gave me an Arclight the match is won but anyways not the best player(maybe) like to have fun with my friends play super duper fiesta and stuff with them or just play with random duds in warzone anyways
I LIKE DONUTS!!!!!!!!!!
favorite game mode: SUPER DUPER FIESTA, FFA and..... elimination(?)
yet I think we are good squad here just my frends dont like to admit.
ANYWAYS HAVE FUN
Point is we're not the best.
Oh oh and the YouTube link is for a video made by megabloks from whom I used this name. That's why I am linking the video. As a thank you.
The original Thrill Squad

Feet First
Made your first hot drop into HaloWaypoint.com

Statistician
View your Service Record on the web.

Enlisted
Become a member of an active Spartan Company.