Community Spotlight
Community Corner: Moto Streams
Issue 007
Welcome back to the Community Corner!
In this series, we spotlight and interview individual members of the Halo community about the cool stuff they do, their personal history with the Halo franchise and universe, and more.
Today, we're joined by Moto Streams to learn about her history with Halo over the years and how she cultivated one of the most wholesome streaming communities out there.
---
Welcome to the Community Corner, Moto! Thank you very much for joining us. Go ahead and introduce yourself—who are you, what do you do in the community, and where can we find you?
I am a gaming content creator with a focus on Halo, FPS titles, and survival games. I just love games as a whole, so I have quite a bit of variety, but my hook is always Halo. I stream on Twitch and I'm also on TikTok and YouTube, where I mostly do Xbox-related news and tips videos.
Tell us your Halo origin story. How did you get started on this great journey?
The year after Halo: Combat Evolved launched, I went to a friend's house, and he was hosting a LAN party. He had four OG Xbox consoles and four of those huge CRT TVs set up. We played split-screen Halo multiplayer all night long and into the morning.
I didn't know it then, but that moment literally changed my life and the path that I would soon be on. Needless to say, shortly afterwards I got an Xbox of my own and the first game I bought was Halo: CE.
What's your favorite Halo game and why? And if that's too cruel, I'll let you have a top three...
I think all Halo fans can agree this can be a tough question! Halo: CE will forever have a special place in my heart, and it is definitely my favorite campaign to replay. However, Halo 2 wins for my favorite multiplayer.
This is where I started getting involved with the Halo community. I co-founded a womens' Halo 2 clan with my friend Zen (who I met in-game). We had an amazing group and some of us keep in touch all these years later. This is also where I met my wife!
Would you describe yourself as a campaign person, or are multiplayer and custom games more your thing, maybe you prefer the more creative side with Forge—or maybe it's a mix of everything. What are some of the areas of Halo you find yourself gravitating towards?
I enjoy revisiting the campaigns randomly to just relax. However, I classify myself as sort of a super hardcore casual Halo multiplayer fan. I love Halo multiplayer so much, but I am in my upper 40s now which means I am not as good. Of course, I love to win, but I mostly just play for fun. One of my favorite modes has been Escalation, I can't seem to get enough of it!
Tell us all about your journey as a streamer. How did you get started? What sort of things do you like covering? Did you go into it with any particular goals in mind?
Originally, I started streaming to help raise money for a charity that our clan and podcast at the time was raising money for. Then I started to get the bug for streaming. I am an incredibly shy person and streaming has helped me break out of my shell.
On the streaming side, Halo is my one franchise that I always default back to. I also love covering new games that have caught my interest. I have this strange love of zombies, so I often end up playing a lot of post-apocalyptic open world games.
When I started streaming, my main goal was to connect more with our clan and podcast listeners. Later, I had goals like getting partnered on Mixer, working with a particular brand, and to hopefully someday work with Halo in some capacity. Fast forward nine years, and my goals are to make content that I love and having fun while building and growing my community.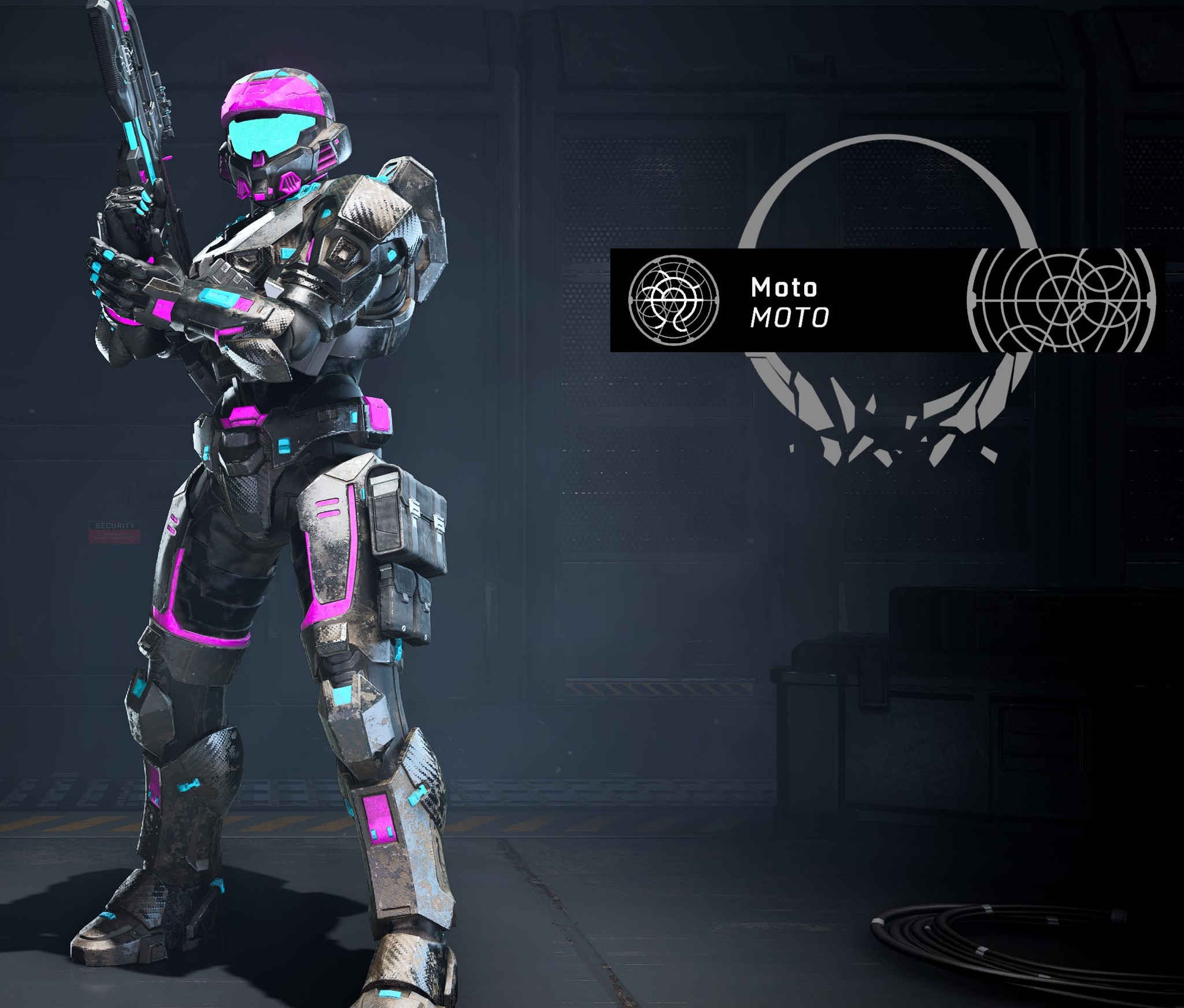 What are some of the things you love most about streaming? Do you have any personal highlights from over the years?
What I love most about streaming is one hundred percent my community. The Sidecar Crew is legit one of the most welcoming and friendly groups out there. They make my days fun, and without them, I wouldn't be doing any of this.
A streaming highlight that stands out was the time I got to host one of the Halo Community Playdate streams on my channel. We played a ton of Big Team Battle in Halo 5 and had a blast. It was also a huge honor to take over the Xbox Twitch channel last year for Women's History Month—we played Halo Infinite and had a great time.
I know that you've done quite a bit of podcasting as well over the years. There's really nothing better than just chatting about games, is there?
My friend Zen, who co-founded the Halo 2 clan with me, and I branched off into podcasting for seven years. Our podcast had a couple of name changes over the years, but we landed on Adrift Gamer. The "Adrift" fit both our randomness in gaming and it's the name of a Halo 4 map.
We were both terrified to launch that first episode. It literally took us two years to get up the courage to start. But I am fully agreed that there is nothing better than sitting down once a week with one of your best friends to chat about the latest in games, and we seemed to always end up talking about space, robots and zombies. The show came to an end in 2021. We had so many amazing moments together that I will never forget.
Do you have any advice for folks out there who might be looking to get into streaming or podcasting and are finding their feet?
My biggest piece of advice is to sit down and do a little planning and ask yourself some questions. I know this part isn't super fun, but I promise it is worth it.
These are questions that I often come back to and ask myself:
What do you want to cover?
What are your passions?
What things about you or your content are unique?
Who do you want to reach?
How much time a week do you realistically have to work on this?
Who can you reach out to for help and advice?
What are your short-term and long-term goals? Be realistic and specific.
Content creation is a lot of work, and it can take a while to start building a community. That's why it's so important to focus on what you love and are passionate about. It will help fuel you when you are first starting. Also, don't wait until everything is perfect. Just improve and add things as you go.
On the topic of advice, it really must be asked... how have you fostered such a wonderfully wholesome community over the years?
That is super kind of you to say! The reason we started that Halo 2 clan back in the day was to create a space where we felt like we belonged. That is basically what I did with my community. My plan was to foster a space that is inclusive and welcoming for everyone.
Do you have a favorite piece of Halo merch on your shelf?
Without a doubt my favorite piece of Halo merch on my shelf is the Forerunner statue. I have been a member of the Forerunner Council since 2019 where we were part of Halo Infinite's development. That was the biggest secret that I have ever had to keep. I can't convey how much it has meant to be a part of this group.
I just think back to that first Halo: CE LAN party. That girl had no idea where she would be two decades later.
Tell us an interesting fact about yourself!
Outside of games and content creation, the bulk of my free time is spent spoiling my two doggos. One of my favorite things in Halo: CE is when Foehammer rolls in with the Pelican Echo 419. My oldest dog was born April 2019 (419), so we named her "Echo 419 Foe Hammer." Obviously, we call her Echo for short.
My other dog, Ember, is 9 months old. They are both Whippets and love zoomies, stealing paper towels and snoozing on the couch.
Thank you so much again for giving us some of your time to chat, Moto! Do you have any parting words or shoutouts?
If you are looking for a welcoming group to play some Halo with, feel free to stop by and join in during my Twitch streams! I almost always roll with open lobbies and good vibes.
Thank you so much for this opportunity! I have been a fan of this franchise for almost twenty-one years, and being invited to do this meant so much.
---