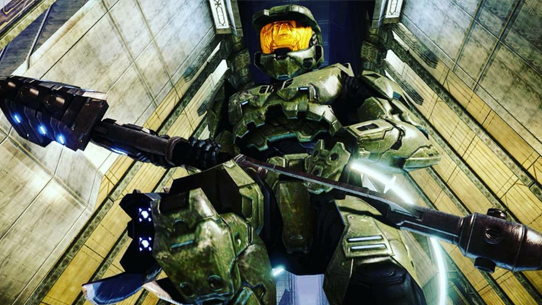 Halo Community Update
Hey everyone! We're back with another Halo Community Update. We've got a light-ish week overall this time around but are still excited to spend a few moments with you – let's take a look at what's going on lately!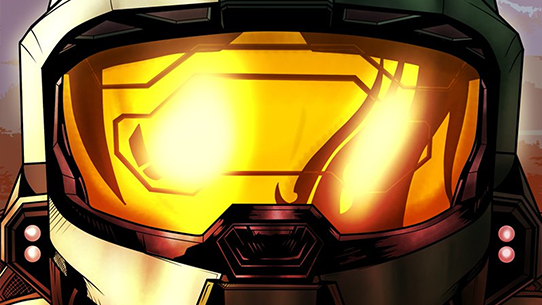 Halo Community Spotlight
Welcome to the first edition of our new standalone Halo Community Spotlight feature. We're very much looking forward to continually evolving new ways to highlight all the amazing stuff the Halo community creates. For our opening salvo, we've got no shortage of cool content, from screenshots and montages to fan art, lore vids, and more.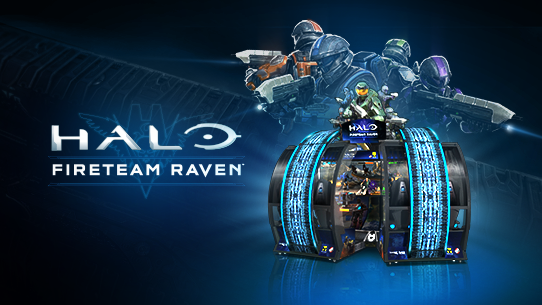 Halo Gear
By 343 Industries -
Set during the events of the original Halo: Combat Evolved in 2552, the members of Fireteam Raven set off on a cooperative adventure that spans six levels, surrounding you with iconic Halo environments, weapons, vehicles, enemies, and events. For the US launch of the game, we've partnered with Dave & Busters to give players their first experience with the new title, and we're excited to announce that Halo: Fireteam Raven is now available at all Dave & Buster's locations!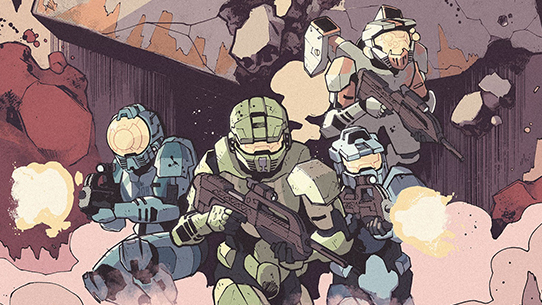 Halo Community Update
When last we met, we were fresh off Grim's Etouffee Extravaganza, or I guess as some people called it "HCS New Orleans." This time around, we're catching up on a few different things – a light week overall, but still some important happenings in the Halo sphere to chat about, so let's get to it!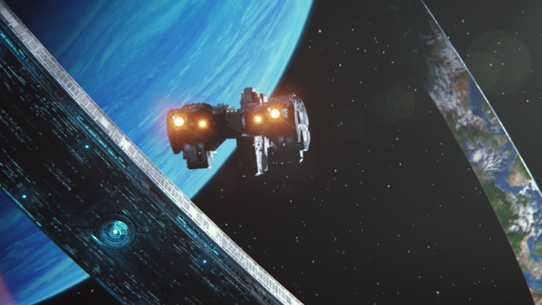 Halo: The Master Chief Collection
This week we're excited to open the flood gates and welcome ALL registered MCC Insiders into the latest flight. We know many of you have been eagerly awaiting the chance and now, finally, your time has come! Read on for some important reminders and details about this flight and an update on what's ahead for the MCC Insider Program.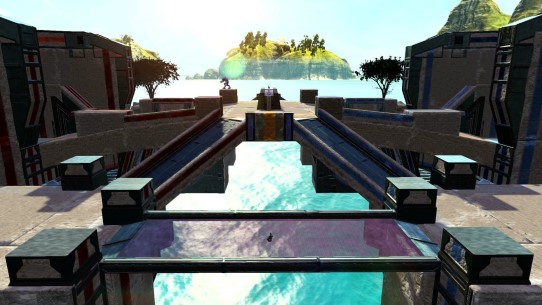 Halo: The Master Chief Collection
Starting back in May, the fine people over at ForgeHub kicked off the ForgeTacular contest for the amazing map creators to compete in making maps for Halo 2 Anniversary in the Master Chief Collection. Today, we take a look at the winners!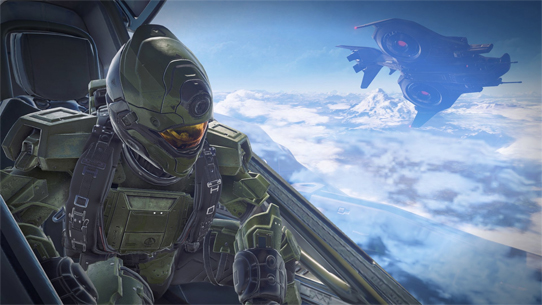 Halo Community Update
Hey all! We're back with another doling out of the latest Halo happenings. Your humble penman arrived back in Seattle (very) early Tuesday morning after a fun (and food) filled weekend in Louisiana with the team at HCS New Orleans. I could easily measure in pounds (or maybe even stones, for our friends across the pond) the amount of crawfish etouffee and seafood gumbo devoured when not behind the scenes at the tournament itself. It was absolutely glorious. Anyway, speaking of the tournament...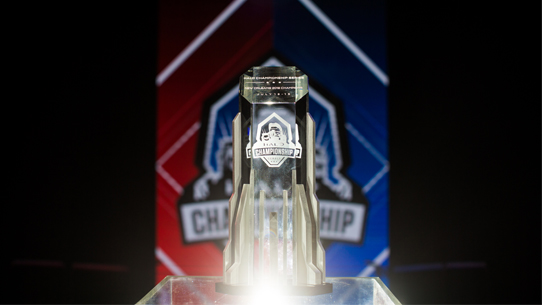 Halo Championship Series
Congratulations to Splyce! The young guns proved they were more than worthy kings of the French Quarter. An amazing weekend was had at HCS New Orleans 2018 by MLG - let's recap all the action!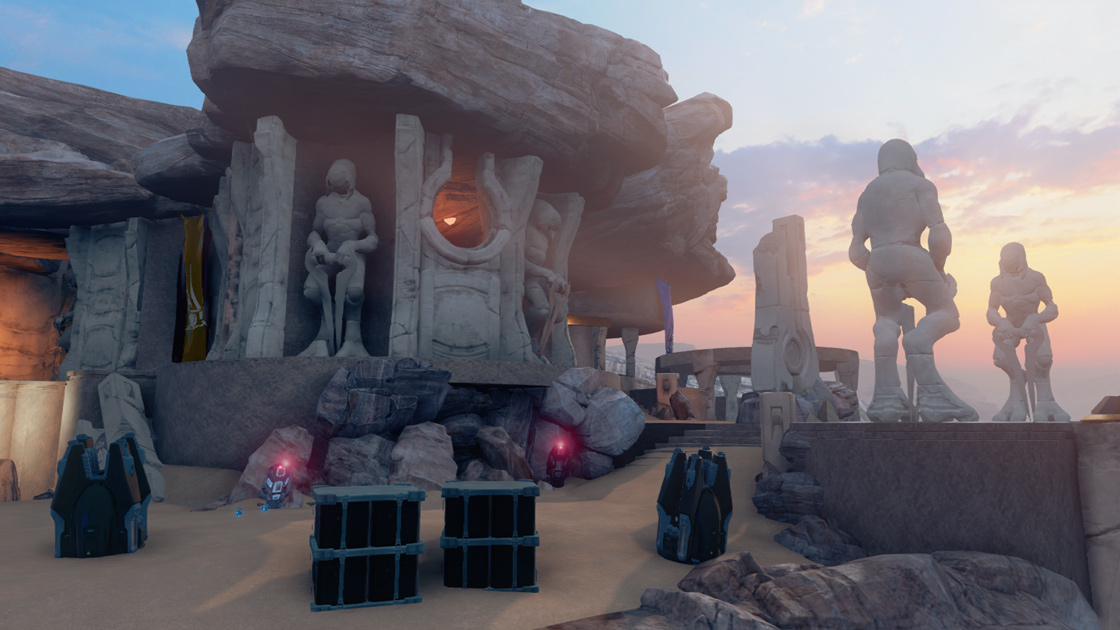 Halo 5: Guardians
We're ready to fully unveil another new playlist for Halo 5 matchmaking – Community Slayer – which we briefly mentioned in last week's Community Update. Featuring Slayer on eight unique Arenas built in Forge by community members like you, Community Slayer should provide a fun opportunity for you and your friends to jump into a new experience. Let's give them a look!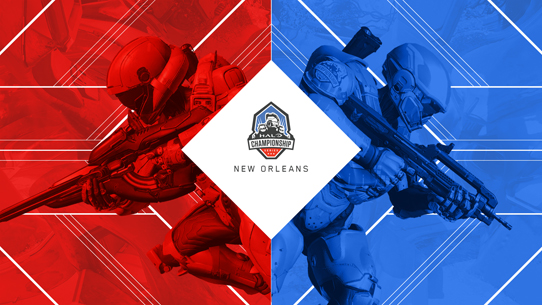 Halo Championship Series
With the dust of the Halo World Championship firmly settled, and the spectacle of Splyce's dominating run in our collective rear-view mirrors, all eyes have turned towards the Gulf Coast, where the next chapter in Halo esports looks to unfold at HCS New Orleans 2018 by MLG.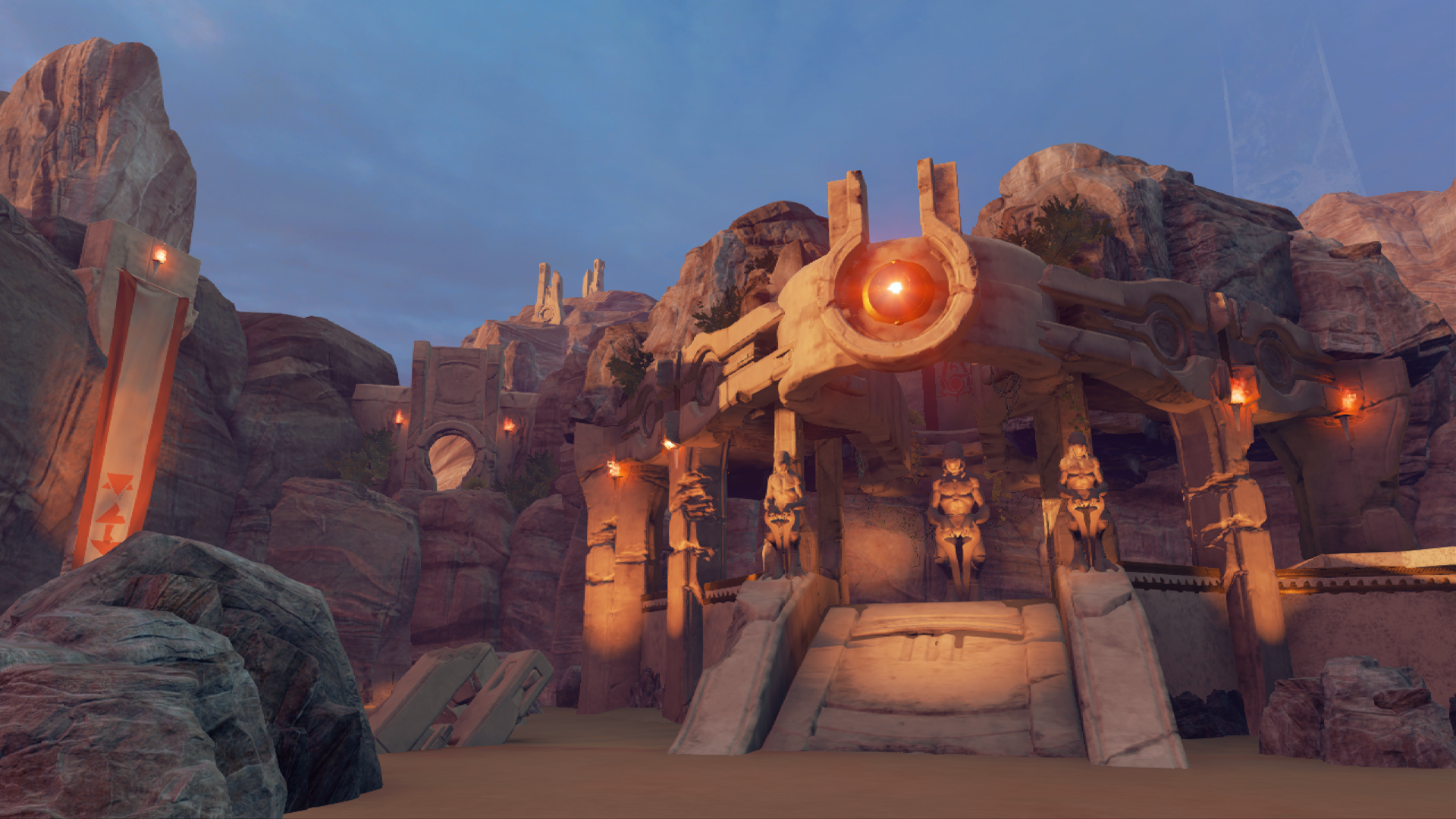 Halo Championship Series
Earlier this week released an update to the HCS settings within the Team Arena playlist in an effort to test and gather more data on two proposed settings changes. Hit the link to see the full results of our testing and changes coming to the HCS competitive settings.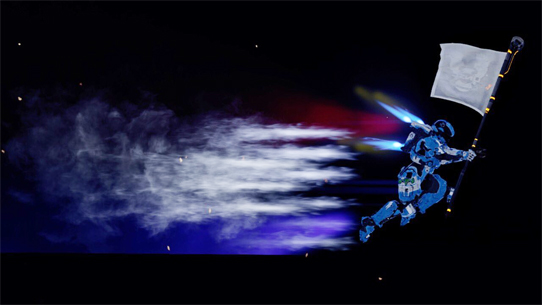 Halo Community Update
We're back in action, freshly-Fourthed, and ready for a quick catch up on Halo happenstance. Let's get started, shall we?