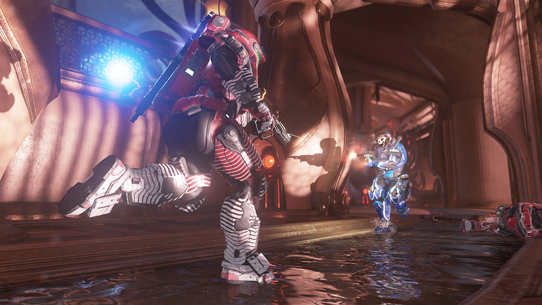 Halo Community Update
Welcome, friends, to the Anvil's Legacy Preview. Today, we're talking all about Halo 5's newest upcoming drop, and plenty more. Let us waste no time. Here we go.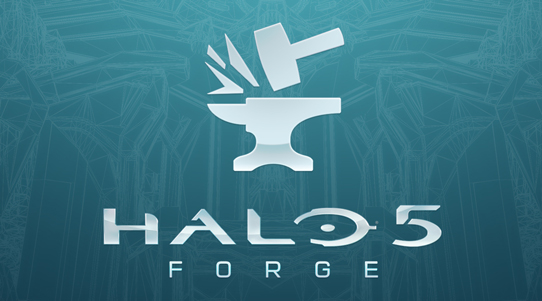 Halo News
By 343 Industries -
One of the foremost questions on eager fans' minds has been on the topic of what type of performance specs they'll want to be looking at to enjoy this new Forge experience on their Windows 10 PC. Today we're excited to share the Halo 5: Forge System Requirements in order to help fans prepare for the game's upcoming launch. Let's see what kind of horsepower we're looking at!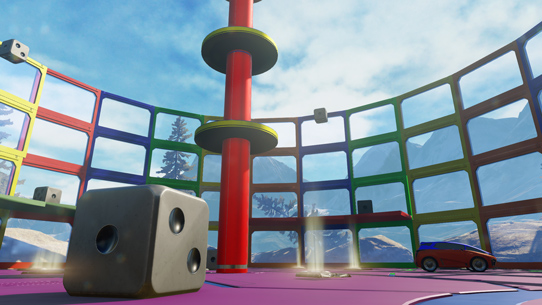 Halo 5: Guardians
By 343 Industries -
Action Sack has officially made its Halo 5: Guardians debut with Community Action Sack! This all-new Action Sack offering, consisting solely of community-created minigames, is now available in matchmaking. Be sure to get your friends together and jump into the madness for guaranteed good time!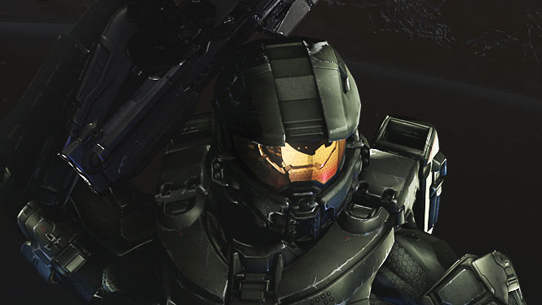 Halo News
By 343 Industries -
Yesterday we shared some exciting news about the upcoming release of Halo 5: Forge for Windows 10 PCs, including – perhaps most importantly – the fact that it will be available on September 8th as a free download in the Windows Store. As part of that announcement, we also slipped in some news about the new Halo app that we will be releasing with Halo 5: Forge. Today, Brian Albrecht, (EP for the Halo franchise) takes a few moments to talk about the new Halo experience.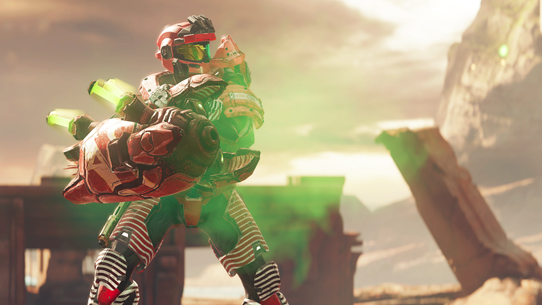 Halo News
By 343 Industries -
September is going to be a pretty busy – and very exciting – month for Halo fans, with some awesome new experiences heading your way on multiple fronts! From bringing the crazy creativity of Forge to Windows 10 PCs, to releasing more exciting new free content for Halo 5: Guardians on the Xbox One, to a brand new Windows 10 PC Halo app, Halo fans are going to have some shiny new toys to get their virtual hands on come September 8.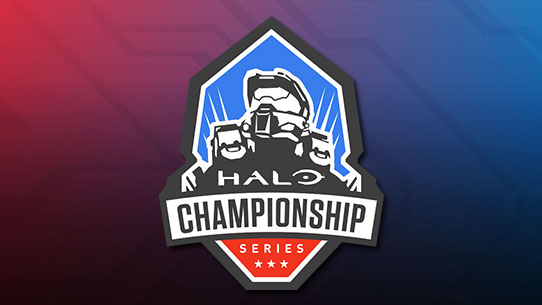 Halo Championship Series
Coming off an incredible Summer 2016 Season, the Halo Championship Series: Pro League by ESL is poised to be back bigger and better than before. On both sides of the pond, the HCS Pro League Summer 2016 Season delivered incredible matches and excitement, while providing valuable learnings for us on the HCS team. Heading into the Fall 2016 Season – as well as the 2017 Halo World Championship - 343 and ESL are excited about incorporating excellent feedback provided by teams, players, and fans all...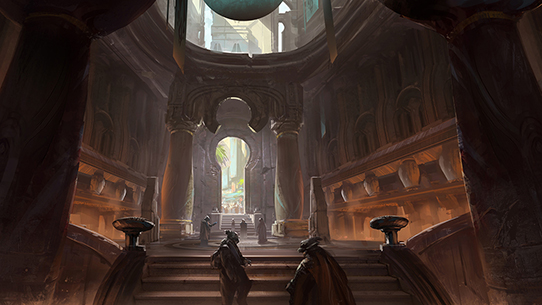 Halo Community Update
Today, we're talking gamescom and Halo Wars 2, getting a small look at what's ahead for Halo 5, and plenty more. Welcome to this week's Community Update! As we've mentioned over the past few weeks, there's quite a bit in the works, and I'm happy to say that I've begged, borrowed, and stolen my way into being able to reveal a few Halo 5 sneak peeks this week. There are a few things I'm particularly excited about, and several more that we'll be showing off quite soon.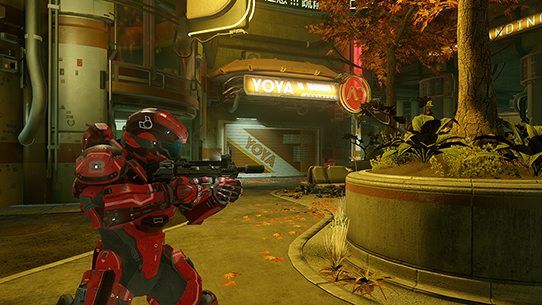 Halo 5: Guardians
By 343 Industries -
Over the past few weeks, the Multiplayer Team has been hard at work preparing for the Fall season for both Team Arena and the Halo Championship Series. Many matches and scrims have been scrutinized, feedback forums scoured, and discussions with pro teams and players have led us to an updated set of maps and game types that are being considered for Team Arena and Pro League play. These updated maps and game types are available right now in the Team Arena Fall Preview playlist, and feedback over...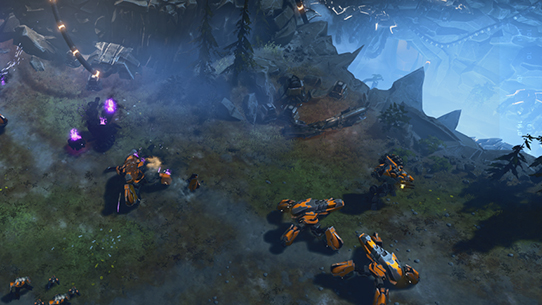 Halo Community Update
Welcome back to this week's edition of the Halo Community Update. It is quite a busy time within the (still-new-feeling) studio walls, and very much a calm before the upcoming storm of events and releases. The Halo Wars 2 team ships off to Germany for gamescom tomorrow, and they bring with them new Halo Wars 2 content to show off.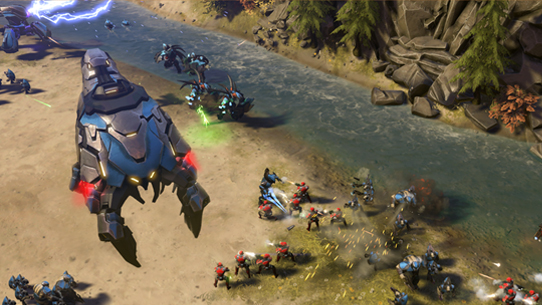 Halo Wars 2
By 343 Industries -
An update on the development process of Halo Wars 2, from 343 Industries' Studio Head of Strategy Games, Dan Ayoub.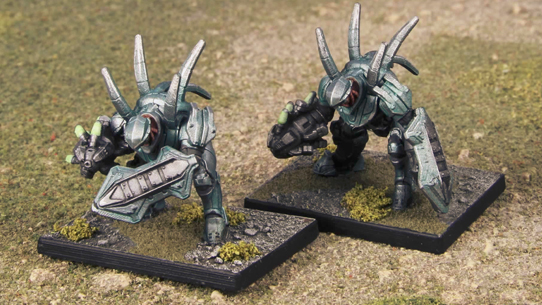 Halo Community Update
There is much commotion in the studio as of late, and it is a joyous, multi-faceted commotion. Playtests for new, not-yet-revealed Halo 5 content take place each day, and we should be talking about some of that stuff quite soon. In the other corner of the playtest lab, Halo 5 Forge custom games on Windows 10 can be spotted, which means – ah yes – a rage quit from GrimBrotherOne is also inbound. Elsewhere, teams are preparing to bring upcoming experiences to celebrations like gamescom and PAX...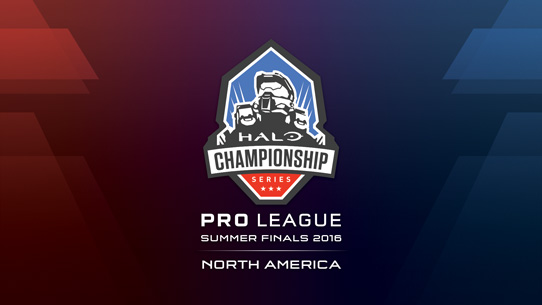 Halo Championship Series
After an incredible Summer 2016 Season full of ups and downs, rivalries and upsets, killing sprees and killer comebacks, the stage was quite literally set for the HCS Pro League NA Summer Finals. Hosted at the Novo Theatre in Los Angeles, CA, the only thing hotter than the temperature outside was the competitive Halo play inside, as drama at both ends of the field proved to provide fans with an unforgettable weekend of esports action.