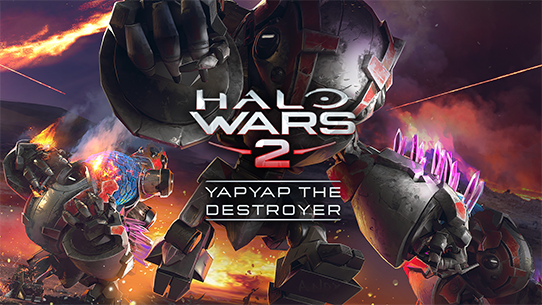 Halo Wars 2
This is Yapyap THE DESTROYER. Claimer of crowns. Giver of gas. Founding fodder of an unstoppable Unggoy army. GALAXY'S. GREATEST. GRUNT. Or at least, that's what the memo said that was sent out by his PR department. Either way, Yapyap THE DESTROYER brings a refreshing dose of lethal levity to the Halo Wars 2 experience, capping off an already-awesome run of Season Pass content.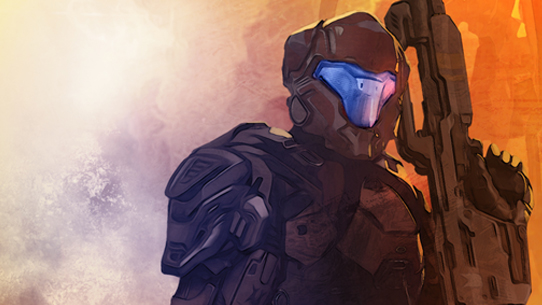 Halo Community Update
Greetings! Your friendly neighborhood Grim here, handing down news nuggets and quick quips from the last few days of Halo happenings. We've got some cool stuff to cover in this week's Halo Community Update, so read on!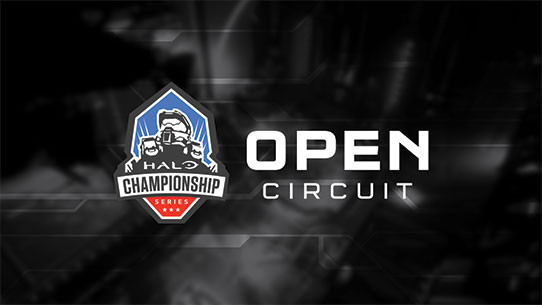 Halo Championship Series
Last week we released HCS Pro League details for the Fall 2017 season, and today we're sharing HCS Open Circuit details for North American players. Here's what is covered in this update: • Season schedule • How to watch the tournament • Prizing details • Format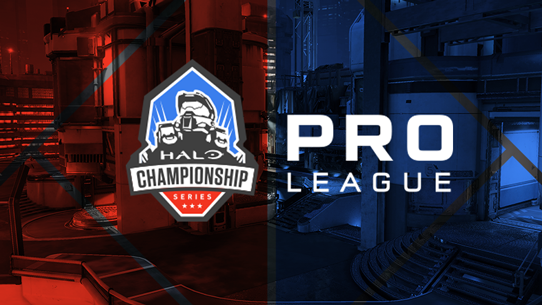 Halo Championship Series
The Fall 2017 season of the Halo Championship Series kicks off in a just few weeks, and today we're providing details for the Pro League in North America by ESL as well as DreamHack Denver.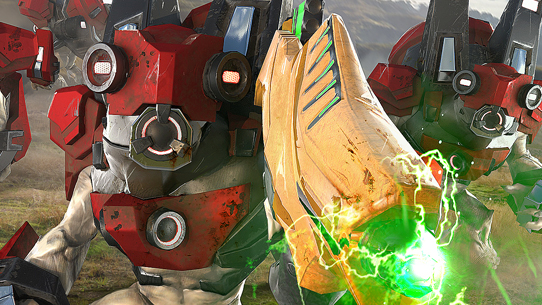 Halo Community Update
We've got a decent slate of action on tap for you today, including a recap of the Microsoft Store Halo Tournaments kickoff, an initial peek into some upcoming Halo 5 weapon tuning, a preview of some awesome new toys about to hit store shelves, Infection playlist changes, and more. But first, let's kick things off with a preview of Halo Wars 2's upcoming Unggoy Leader – read on!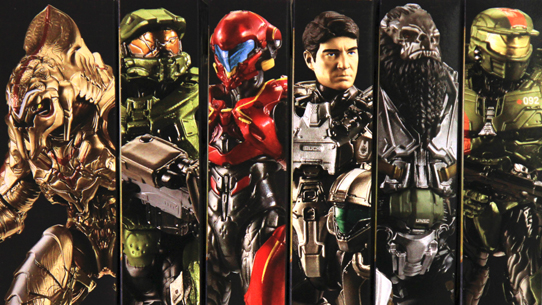 Halo Gear
Our friends at Mattel continue to pump out awesome options to pose and play with as Wave 2 of their sweet 6" action figure line begins to hit stores across the land. The next salvo of collectible coolness includes six mainline characters, each with up to 30 points of articulation and gorgeous deco treatments. Let's take a closer look at the lineup of characters hitting store shelves with this next series!
Halo Community Update
The Halo Summer Celebration is in full swing as we shift to August and look ahead to even more sizzle in the coming months. This week we've got big news about an upcoming sandbox update for Halo 5 and catch up on a few odds-and-ends from across the Haloverse. Let's go!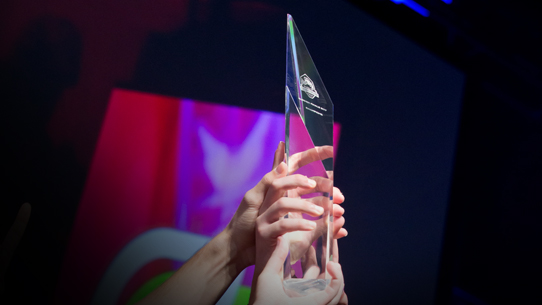 Halo Community Update
Well, it's been quite a week that's for sure. In the past seven days alone, we've had a brand new competitive Halo champion crowned, a new Leader and two new campaign missions added for Halo Wars 2, a new grassroots Halo tournament program from our friends at the Microsoft Store, and some light San Diego Comic Con happenings. Phew! With all that in mind, let's take an exhaustion-laden look at some of the week's news and events in a touch more detail.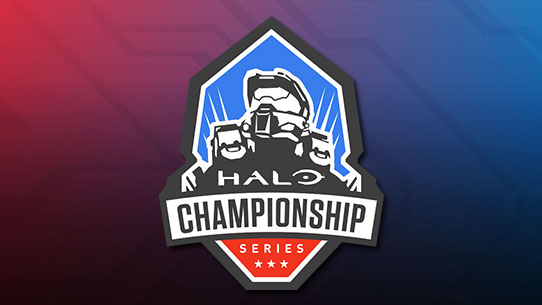 Halo Championship Series
Hey everyone, Tashi here with an update and details on the 4v4 format for HCS London. When we announced HCS London, Pro League and Open Circuit players from North America took notice and asked if they'd be able to compete in the event. Since then, we've had lengthy discussions here at 343 and with Gfinity to determine if that was the right thing to do for this particular tournament, and what that format would look like if we did. We also spoke to European players this past weekend in Atlanta...
Halo Wars 2
The penultimate payload of Halo Wars 2 Season Pass content has arrived, featuring two fun and exciting new story missions in Operation: SPEARBREAKER, and a beloved, digitally deceased but downloadably undeterred new Leader – the UNSC Spirit of Fire's former AI Serina.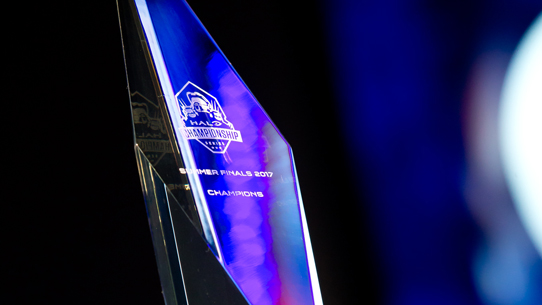 Halo Championship Series
The HCS Pro League Summer 2017 Finals at DreamHack Atlanta proved to be yet another incredible chapter in the storied annals of Halo esports. An outstanding weekend of epic competitive Halo came to a dramatic close as a new champion was crowned - congratulations to Splyce, who took down the titans at OpTic Gaming in the Grand Finals 4-2 to win the HCS Summer 2017 Finals at DreamHack Atlanta.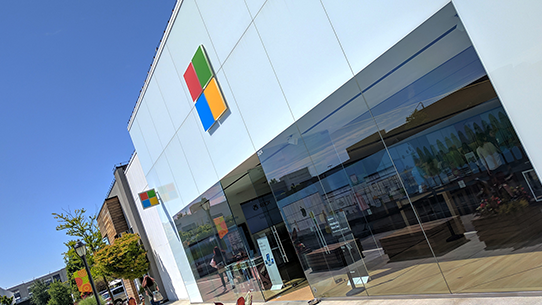 Halo 5: Guardians
By 343 Industries -
Many Halo fans have fond memories of overnight LAN parties at a friend's house or their first tournament at a local gaming center. These experiences are core to Halo's DNA, and uniting local players is crucial to building a strong backbone for community growth. Today, we're excited to announce that Microsoft Store will be a home for that community growth by hosting monthly Halo 5 tournaments in over 50 locations around North America, as well Puerto Rico and Australia!