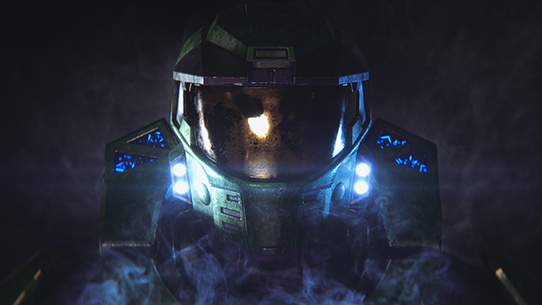 Halo Community Spotlight
"Out with the old, in with the new" – I'm told that's how the new year is supposed to work. Or is it "New year, new me?" Anyways. It's 2019 and I've only written the wrong year twenty-ish times (a dozen on this post alone) so we're off to a good start. Can you believe there hasn't been a Spotlight since last year? Me either. I should fix that.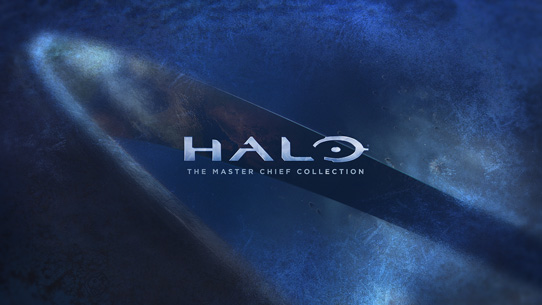 Halo: The Master Chief Collection
The January update for MCC is here with a cool new winter theme, 'modern aiming' control options, additional skulls for Halo: CE, Super Duper Fiesta, and numerous bug fixes. Read on for the full details!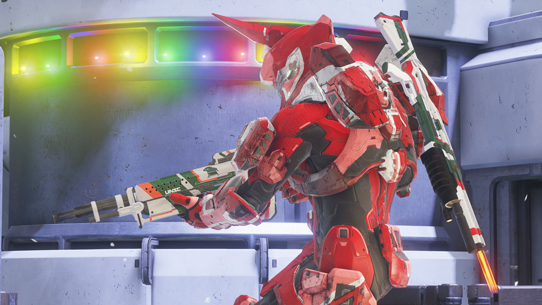 Halo Community Update
Happy New Year! It's 2019 and everyone at 343 is back in the studio excited, well-rested, and fully energized to take on the challenges that this year has in store.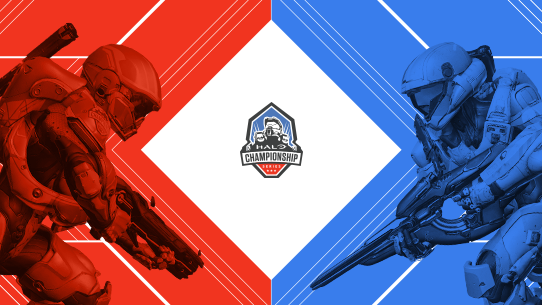 Halo Championship Series
In November, we kicked off the HCS Grassroots program and the response from the community thus far has been immense. Almost 500 applications (and counting) are currently being reviewed for content creators and tournament organizers alike. Additionally, the first HCS Grassroots-supported event, the Halo Classic by UGC, is shaping up to be biggest Halo event in recent years with over 128 team passes sold. And on March 23-24, Gamers Outreach will be holding their annual Gamers For Giving charity...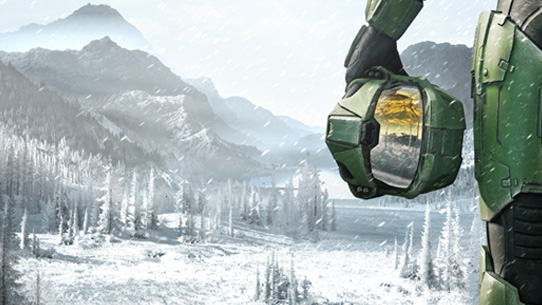 Halo Community Update
Believe it or not, 2018 is drawing near its end and that means it's time for our last Community Update of the year. In this update, we'll talk about what we've got left this year, touch a bit on what to expect in the earlier months of 2019, and hear from members of the studio about their last twelve months.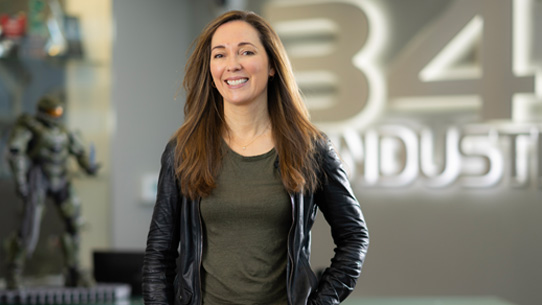 Halo News
By 343 Industries -
The Academy of Interactive Arts & Sciences (AIAS) has announced its 23rd Hall of Fame recipient, Bonnie Ross, Microsoft Corporate Vice President and Head of 343 Industries. Ross has been integral in the vision and expansion of the Halo franchise and is a key voice in promoting STEM and diversity efforts across the gaming industry amongst women, under-represented minorities and children. Congratulations, Bonnie!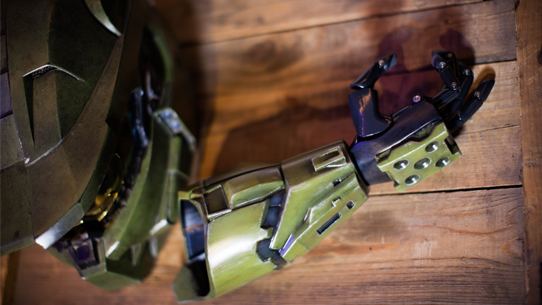 Halo News
By 343 Industries -
Today 343 Industries is proud to announce a collaboration with Limbitless Solutions to provide new Halo-themed, 3D-printed prosthetics to be made available to young heroes who – like the Master Chief himself – also routinely and triumphantly beat the odds.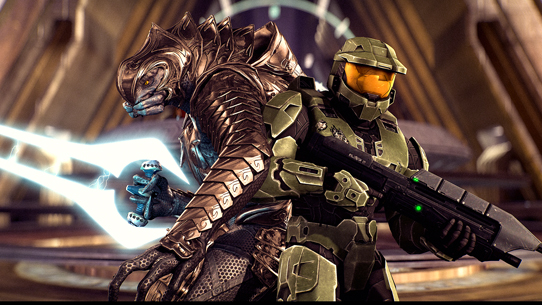 Halo Community Spotlight
Welcome back to another heaping helping of community-created Halo goodness! This is our last official Community Spotlight of 2018 and we've doubled down on some truly awesome artwork, renders, crafts, cosplay, montages, and more!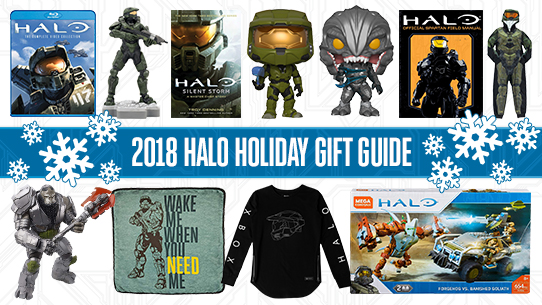 HALO GEAR
Hey everyone! The holiday gift-giving season is upon us, and with it comes the opportunity to share our favorite universe with your friends and family. As always we've got a ton of cool ways to help you do just that, whether it's stuff to read, wear, collect, play with, or show off – let's see what we've got on the shelves this year!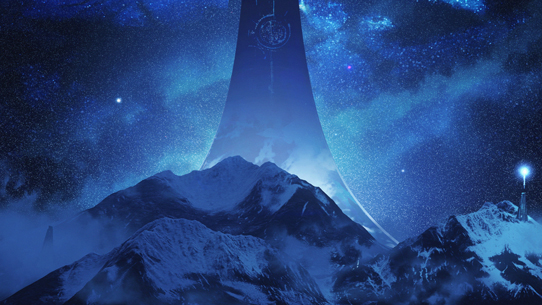 Halo Community Update
Welcome to a new Community Update where we'll be recapping recent Halo happenings, noodle on numerous news nuggets, and talk timelines and other teeny tidbits. For returning readers, you've probably already heard that there's a new author in town now that GrimBrotherOne got promoted to a role on the Franchise Team. And if you're a new reader… well you've missed the end of an era, or perhaps arrived just in time for a new one. This transition means the overzealous utilization of rhymes...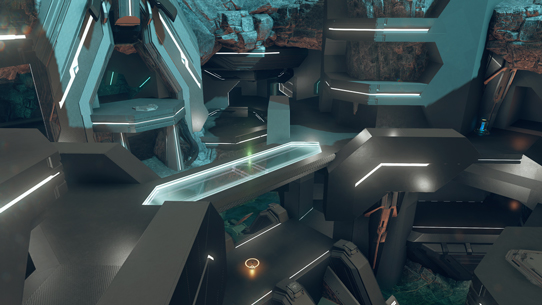 Halo 5: Guardians
Grab a partner and play on some of the best Doubles maps created by the Forge community. From Forerunner-inspired artstyles to truly unique designs and layouts, these maps will not disappoint. Hop into Halo 5: Guardians and enjoy these incredible community creations!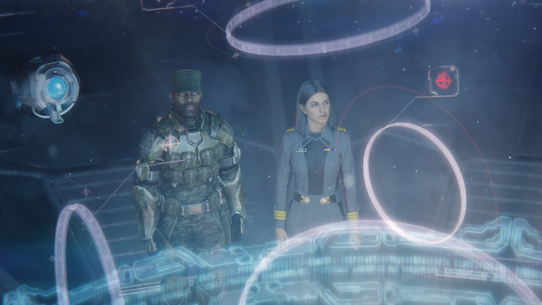 Halo: The Master Chief Collection
By 343 Industries -
Today we're excited to add some new features and additional improvements to Halo: The Master Chief Collection via a new build update. This month's new features include the Match Composer for Social Matchmaking, expanded Controller Customization Options, timer options for Halo: Combat Evolved multiplayer, a player name color toggle for both Halo 2 and Halo: CE, and plenty of bug fixes to further improve your MCC experience! Read on for the full details.