ISSUE 117
So, I'm pretty excited. And not just because the Tampa Bay Lightning just won back-to-back Stanley Cups. I'm excited about today's edition of Canon Fodder—particularly with that legendary number we've now reached. In case you thought that rad seasonal content for Halo: The Master Chief Collection and upcoming anticipation for the ever-impending Halo Infinite were all we had to chat about right now, I've got news for you: we're just getting started. Before we dive in, check out our last issue, where we covered new novel news and some additional Halo Infinite armor lore.
TRIBAL KNOWLEDGE
Let's get right to it. As most of you are well aware, we happen to be closing in on a pretty amazing milestone for Halo (and Xbox all up!). For twenty years, fans all over the world (including ourselves) have been lucky enough to experience the ever-expanding universe full of characters, locations, events, and technology that we all know and love. Whether you've been a fan since the turn of the millennium, poring over Marathon connections on the Bungie.org story pages or have only recently found yourself enamored by the big green hero and all of his eclectic friends (and enemies), we wanted to celebrate with something that helps collect a lot of that magic in one spot.
So today, we're extremely excited to announce the Halo Encyclopedia, created in partnership with our awesome friends at Dark Horse (pre-orders available here!).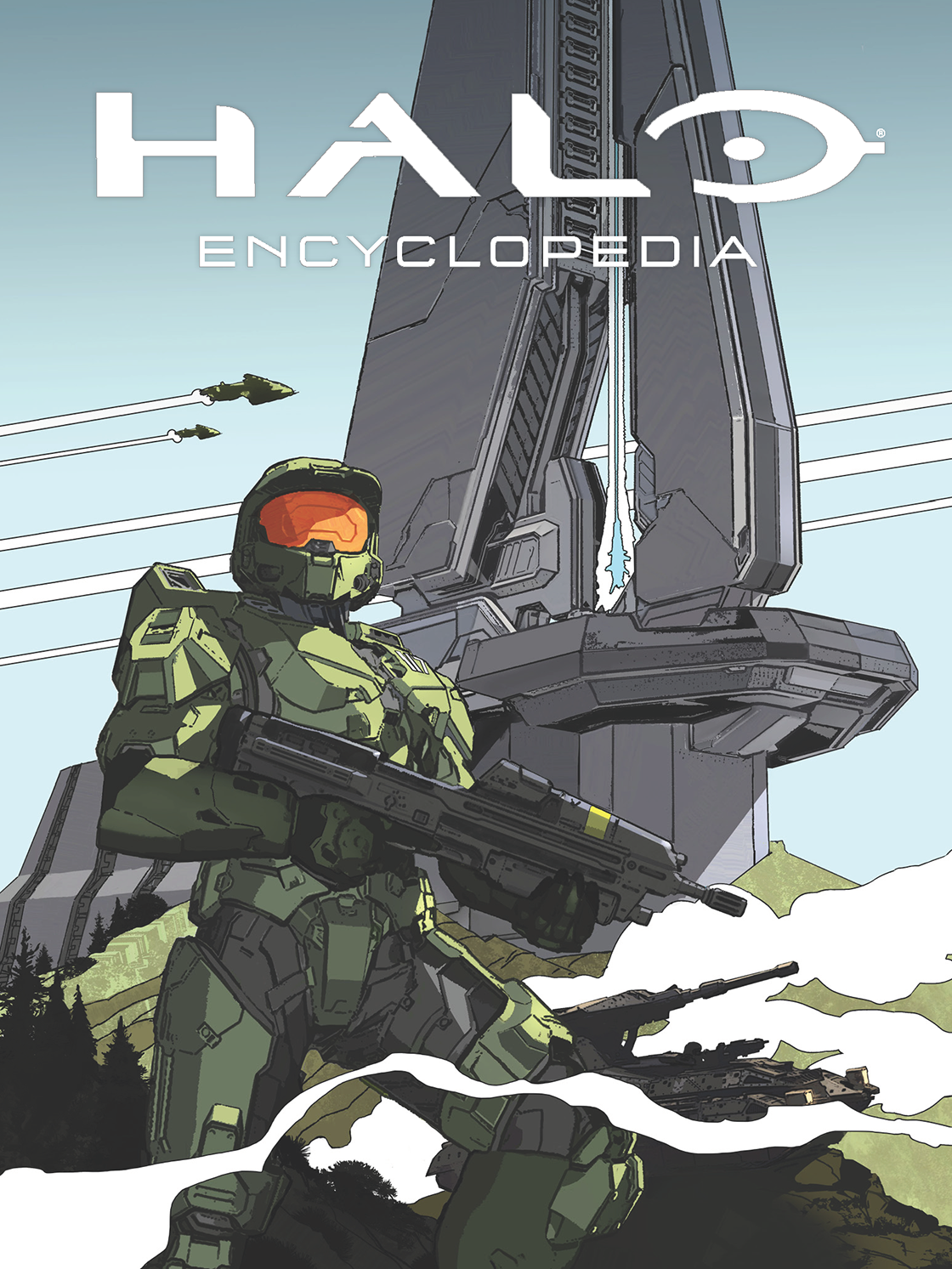 Check out the incredible original cover by Sparth!
WORDS FROM FRIENDS
The Halo Encyclopedia is written in-house by the 343 Franchise Team trident of Jeremy Patenaude, Kenneth Peters, and yours truly. Do me a favor, if you've got the previous encyclopedia on your shelf somewhere, give it a quick look. If you thumb to the very end, I believe you'll find it topping out at around 367 pages (if you're counting the 2011 updated/expanded edition), and as you can tell… it's pretty beefy. Well, the NEW Halo Encyclopedia is slated to come in around 25 percent larger—nearly 500 pages. It's chock full of lore, details, explanations, clarifications, and maybe even a few revelations—all painstakingly scribed by folks who absolutely adore this universe just like you do. Personally, working on this book has been an incredible honor and memorable adventure, and I'm humbled to be able to do it alongside such talented teammates and good friends. And as an additional layer of care, we also enlisted the detail-checking assistance of long-time canon-cataloging cross-referencer Stephen Loftus, just to help keep an extra eye on certain things.
DRAWING YOU IN
Okay, so while we certainly hope you enjoy the eleventy gazillion words we've woven to pack into your canon-curious craniums, the thing we might be most excited about is all the pretty pictures we've got to go along with them. And there are a lot. The Halo Encyclopedia in many ways is the next step on the path carved out by projects like Halo Mythos and Halo: Warfleet—both of which are chock full of bespoke artwork to help bring to life elements both new and old. The Halo Encyclopedia cranks that up even further, featuring a ton of incredible original art from the in-house Concept Art Team here at 343 as well as a slate of amazing artists from Dark Horse as well. And that's not all, we even enlisted the help of some of the fine folks from the "Sins of the Prophets" project to help add additional visual fleet flair.
We've tried hard to include a wide range of visual fodder to feast your eyes on—from fresh and newly-captured game assets and content pieces to sit alongside a few well-known classics, to brand-new art pieces that depict both elements you already love and a healthy slice of items from extended fiction that you may have only imagined before, including a few cool things first introduced by this encyclopedia itself. Of course, like any good book evangelizer would say: "You don't have to take my word for it..."
Here's just a taste of some of the items and styles you'll be finding inside: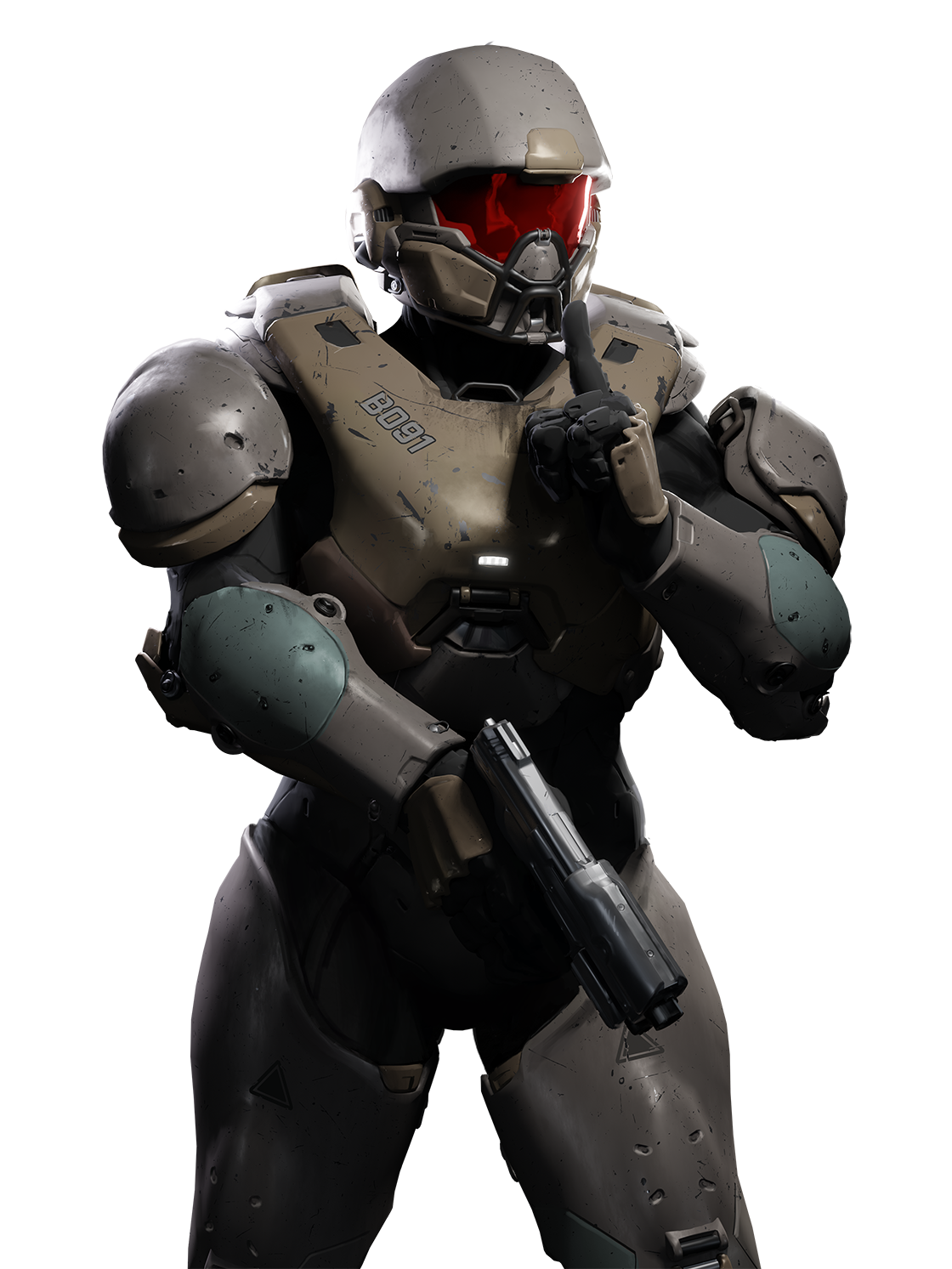 Lucy-B091 (David Heidhoff)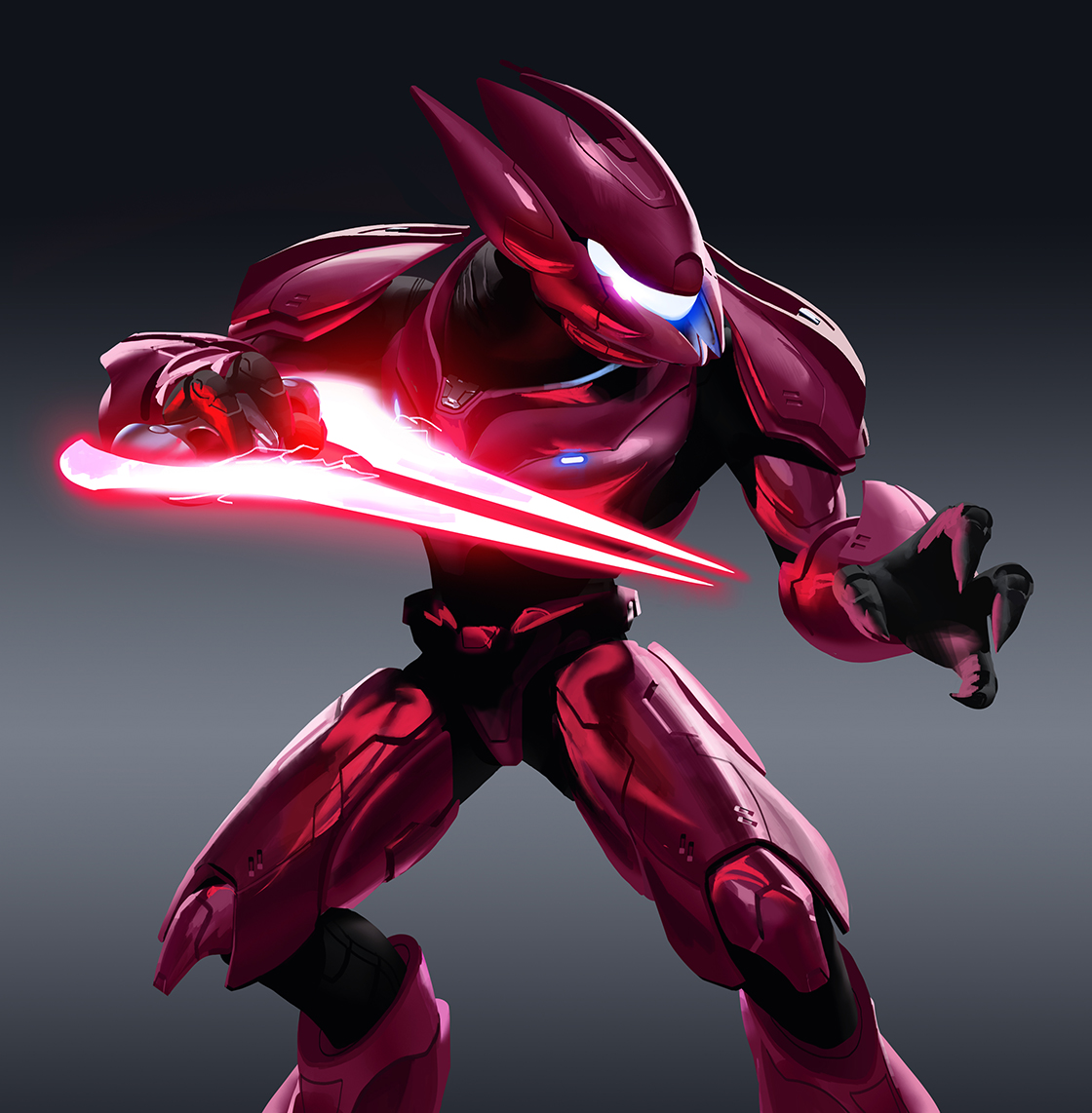 Silent Shadow (David Heidhoff)

Varric-pattern heavy cruiser (Jared Harris)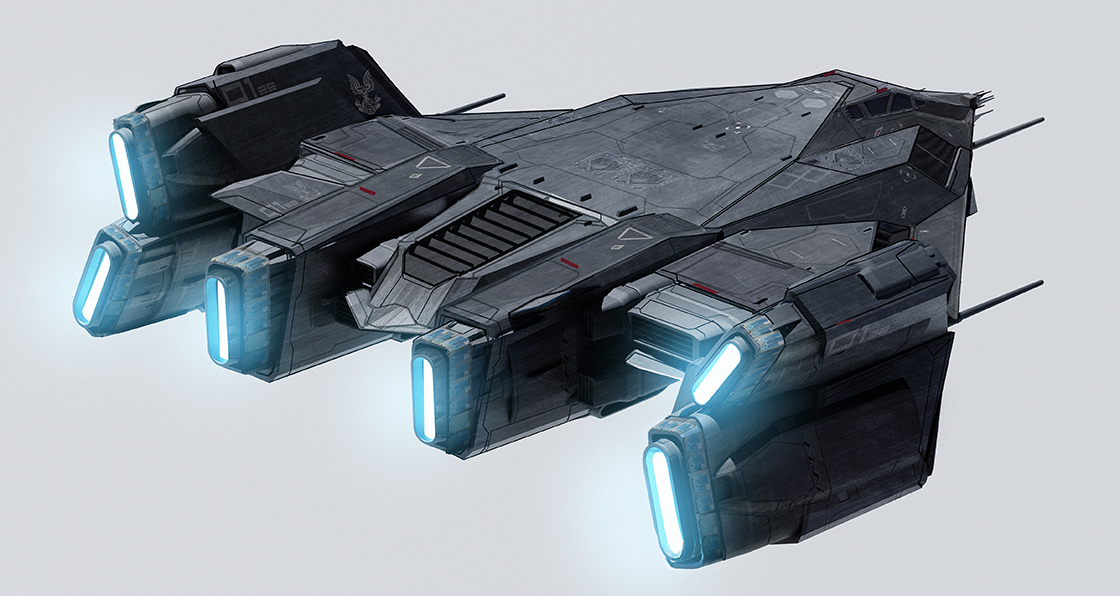 C718 Longsword (Ben Mauro)
FRANK DISCUSSION
To talk a bit more about both the inspiration and inherent passion involved in a project like this, let's hear from 343 Franchise Creative Director Frank O'Connor:
"I've always been fascinated by encyclopedias. We had the leather-bound Encyclopedia Brittanica to pore through on rainy days – and a big selection of museums on rainy and sunny days. What I realized, even then, is that museums and encyclopedias aren't memorializations of things past. They are living, evolving, growing things. Those leather-bound tomes were a moment of civilization and culture, trapped in amber. But somewhere, someone was working on the next edition.

We have a Halo museum here at 343 Industries. Really. A proper museum. With display cases, suits of armor, working machines, dioramas. After 20 years of making amazing things – games of course, but also hundreds of brilliant partnerships on toys, books, animation, plush toys, board games, apparel, movie props…. You get the idea – we have to curate all this stuff. To organize and itemize and order it of course, but more importantly, to celebrate it. And that's what we're doing here, too.

The Halo Story Bible has taken on near-mythic status, as if, somewhere in the bowels of the 343 ship, there's a bulging pile of A4 sheets, neatly printed in Courier, and festooned with post-it notes and handwritten citations – that's sort of true – but the "real" story bible is more of an encyclopedia. And it's distinctly digital. The franchise team curates, files, describes, defines and delineates everything that we create – and orders it into searchable, editable, browsable articles and images and videos – so that anyone we work with can search, double and gut-check, contribute to, ask questions of, request updates to and just enjoy terabytes of information, imagery and audio from twenty years of curating one of the largest video game universes there is.

So the chance to take some of that information and process, and curate it in a reader-friendly format, to revisit the history and culture of Halo in a dynamic, visual format is a delight for us. It is a vast amount of work. And the effort, imagination, and heart that has been poured into this would make a pretty fascinating exhibit on its own, but it's also a privilege to share it with you. To show you just some of what's been built over the first twenty years, even as we set about building the next twenty. We hope you enjoy reading it even a fraction as much as we enjoyed putting it together. Read it the way you want. One page at a time, or let curiosity take you on its own journey.
-Frankie
So when can you get your hands on this titanic tome? Well, we wanted to make sure we had the opportunity to include elements from Halo's entire first two decades—and that meant making sure to include plenty of presence from Halo Infinite. So, in order to make sure we're past the blast radius of launch content and initial spoiler time, the Halo Encyclopedia will be arriving next Spring—currently slated for March 29, 2022—and you can pre-order your own copy right here!
We can't wait for you to dive in.
CHIEF CONCERN
Now, we can't exactly have an "Issue 117" without highlighting the central character of our universe. Halo is blessed with an incredible wealth of heroes, from a wide variety of backgrounds—each with their own unique magic that they bring to the table. The galaxy is absolutely more than any one single character. That being said, in many ways, it's the Chief that still makes it all possible. Whether it's in-universe, saving the galaxy time and again from certain doom, or in the real world, where the Master Chief has become a bonafide industry icon, the indefatigable super-soldier in the green power armor will always be synonymous with the franchise itself.
Of course, it's also important to remember that while the Master Chief might be a household name, it doesn't mean that everyone is quite as intimately familiar as some of the canon-curious core community. And with Halo Infinite welcoming a brand-new generation of players with more places to play than ever before, we thought it might be a good time for a bit of a refresher course on our hero's history.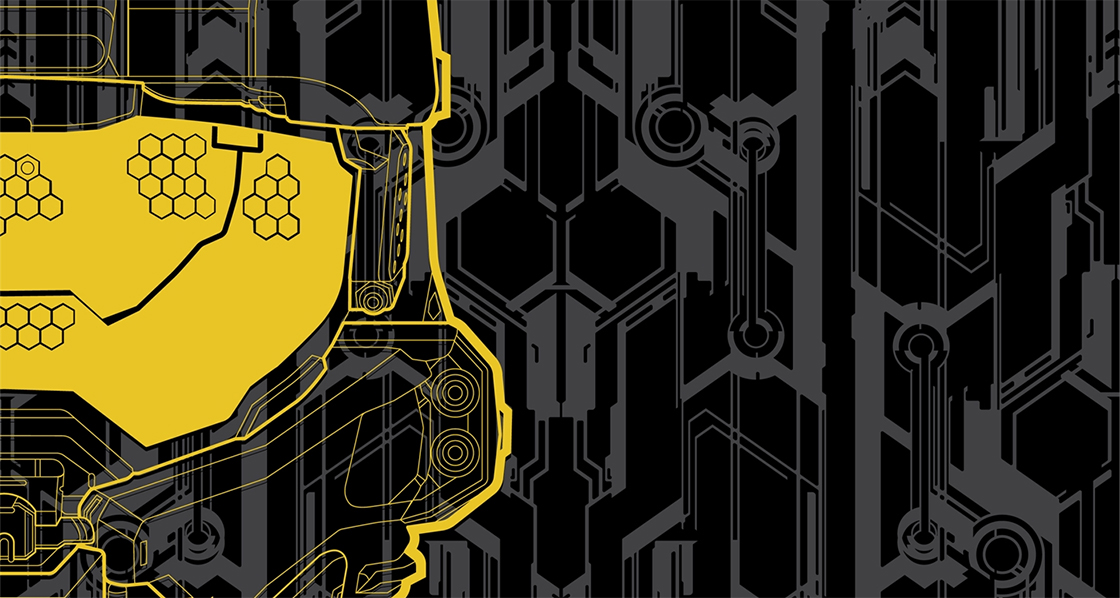 OVERVIEW
NAME: JOHN [REDACTED]
SERVICE NUMBER: S-117
HEIGHT: 7ft 2in (218cm) [with armor] | 6ft 10in (208cm) [without armor]
WEIGHT: 286.6lbs (130kg) [without armor]
HAIR COLOR: Brown
EYE COLOR: Blue
BIRTHWORLD: Eridanus II
DATE OF BIRTH: March 7, 2511
In almost every category imaginable, Master Chief Petty Officer John-117 is the quintessential Spartan. He is a living legend, inspiring awe like a mythological hero from ancient history, but with the formative presence of an armored tank. Throughout his extensive military career, John-117 has accomplished feats and displayed a kind of undaunted courage that is nothing short of extraordinary. Though his stance and posture can be at ease, the Chief is always alert: ready to launch into action at a moment's notice.
Proficient in all aspects of infantry tactics as well as the basics of zero-to-low gravity aerospace combat, one of John-117's most notable skills lie in the often-intangible area of leadership—his ability to effectively direct operational detachments ranging in size from fireteams to full-strength battalions. It has been noted that UNSC personnel at all levels generally defer to John-117's experience and strategic intellect, oftentimes giving him a level of ostensible authority that far outstrips his actual rank.
John's early career revolved largely around his training in the SPARTAN-II project. As the program's original intent was designed to thwart human rebellion and stop a mounting civil war, many of his early missions were tailored specifically to prevent the growing insurgency, beginning with a daring mission to locate and exfiltrate Insurrectionist leader Colonel Robert Watts from the asteroid belt in the Eridanus system. Overall, the operation was a success and set the tone for John's leadership and effectiveness, an element that carried over to the Spartan-II team he commanded.
COMBAT COMPANIONS
And speaking of that legendary team, while Spartan Blue Team has featured few different members throughout its existence, its most commonly recognized roster consisted of John-117, Frederic-104, Kelly-087, and Linda-058. Blue Team became legend even amongst the Spartan-II's, due to their unprecedented involvement in arguably the most pivotal engagements of both the Insurrection and the Human-Covenant War.
And of course, not unlike many of you in this day and age, the Master Chief has had plenty of impactful experience with digital assistants as well. Most notably, the smart AI construct known as Cortana, who assisted the Chief in bringing about the end of the Covenant War, staving off the unfathomable threat of the Flood parasite, and curtailing the dangerous rise of an ancient Forerunner general. Unfortunately, Cortana's tragic and inexorable path towards rampancy and subsequent unconscionable actions eventually put her at considerable odds with those she once called allies, necessitating a new chapter in the Master Chief's story still waiting to unfold.
VARIANTS & VISUALIZATIONS
In his decades of service—both in "real time" and in-universe time—the Master Chief has appeared sporting several different sets of Mjolnir armor, each with their own unique visual identity, but each built on a common iconic foundation. Here are just a few different examples: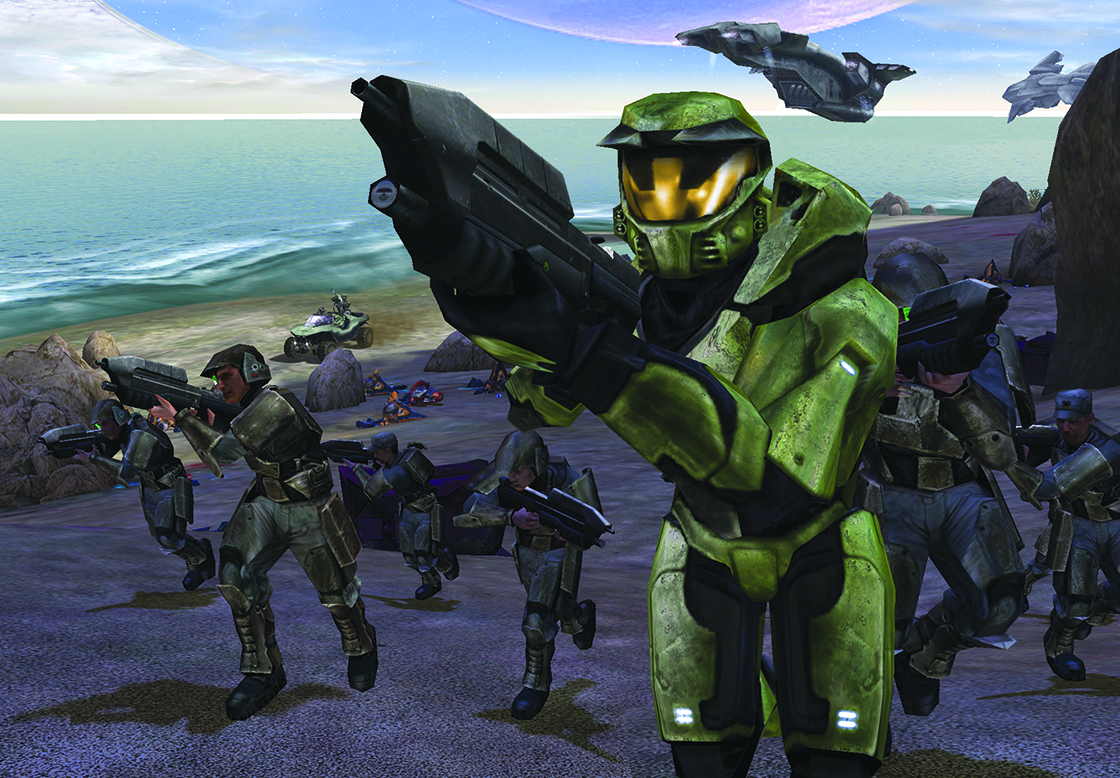 Master Chief in his Mjolnir Mk.V armor as seen in the original Halo: Combat Evolved.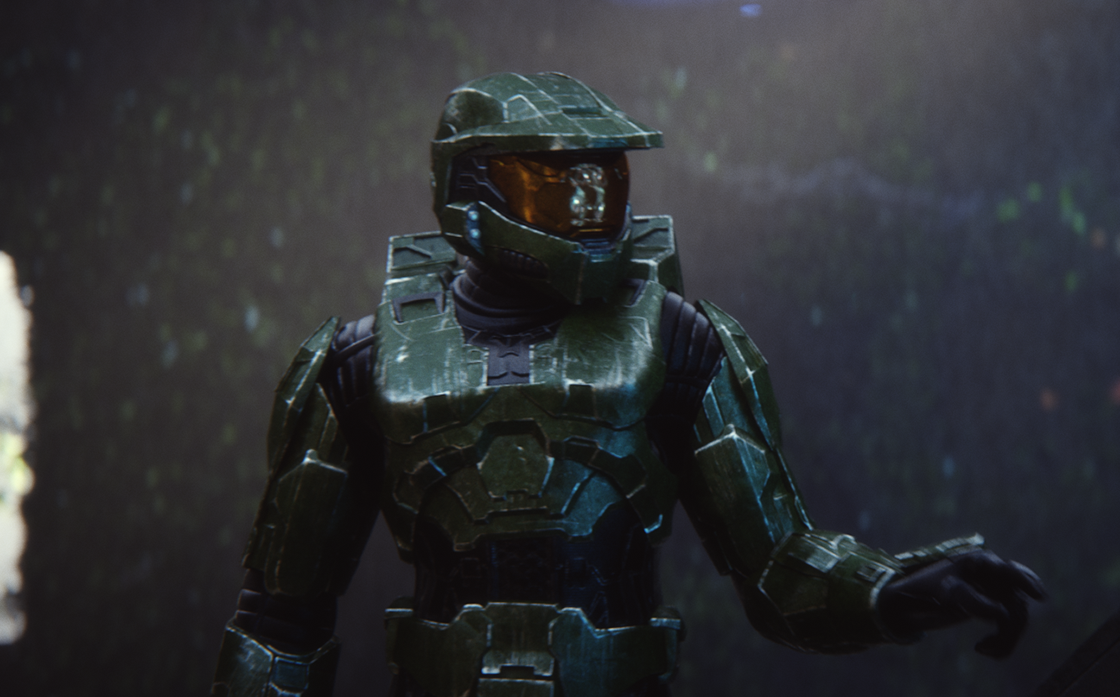 Master Chief's Mjolnir Mk.VI armor as seen in Halo 2: Anniversary.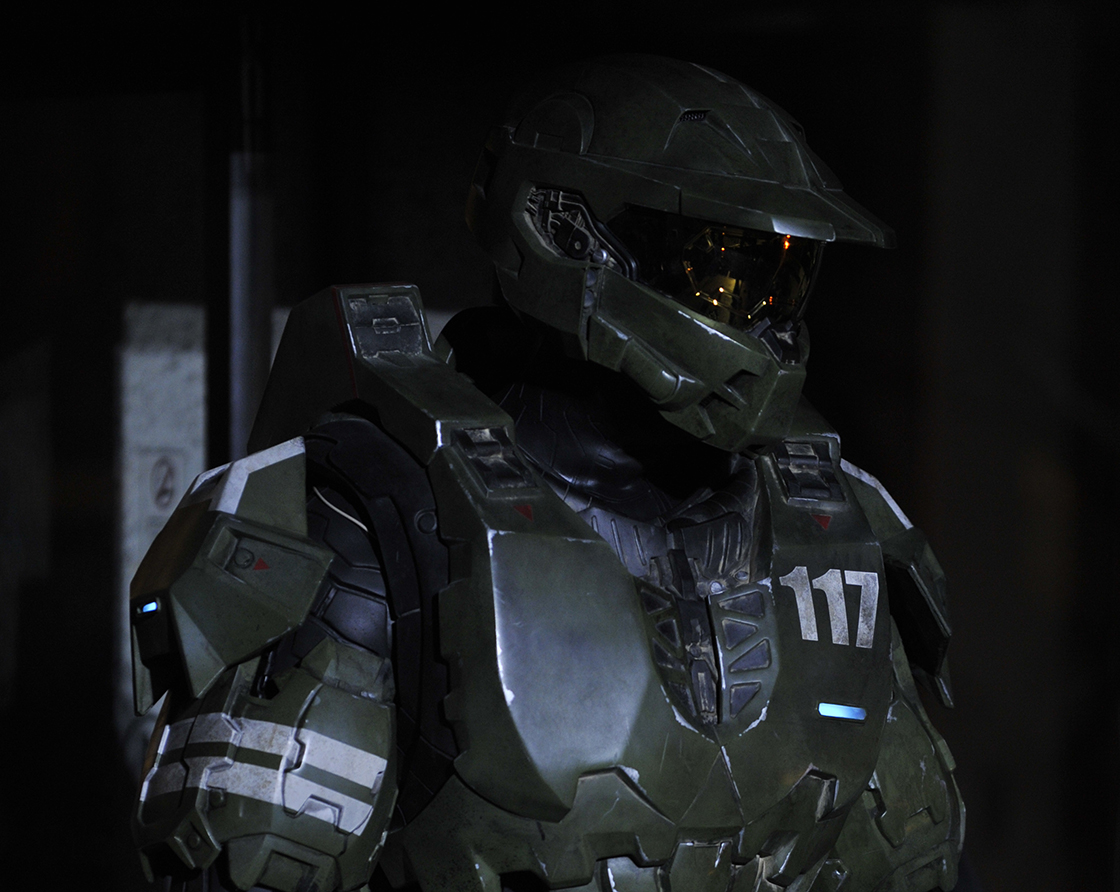 Master Chief in a variant of the Mjolnir Mk.IV as seen in the Halo: Forward Unto Dawn series.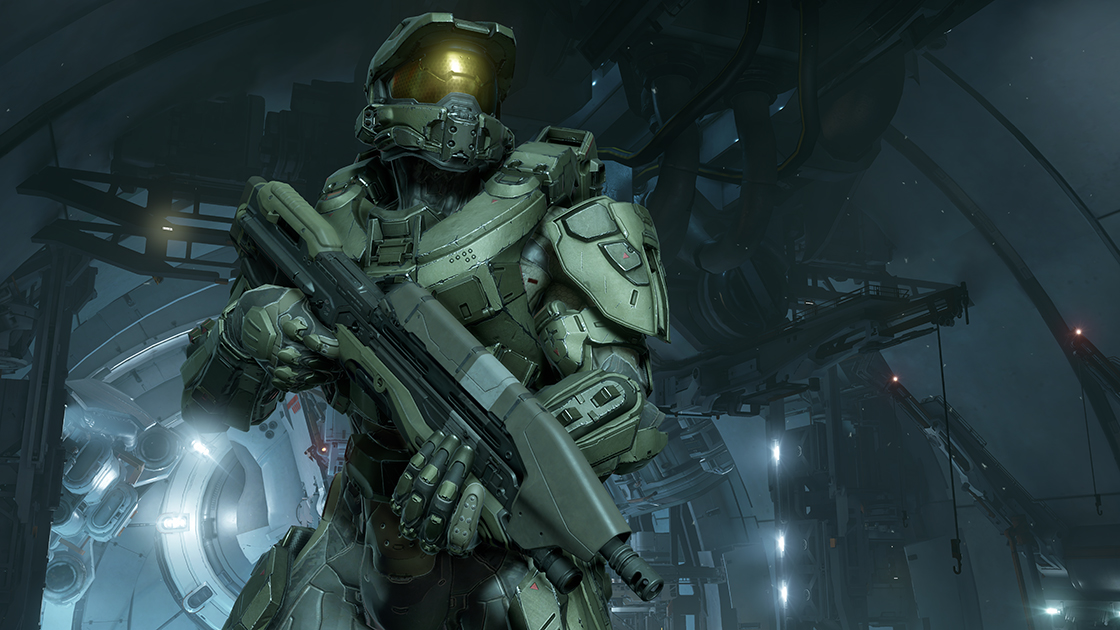 Master Chief in Mjolnir Mk.VI [GEN2] as seen in Halo 5: Guardians.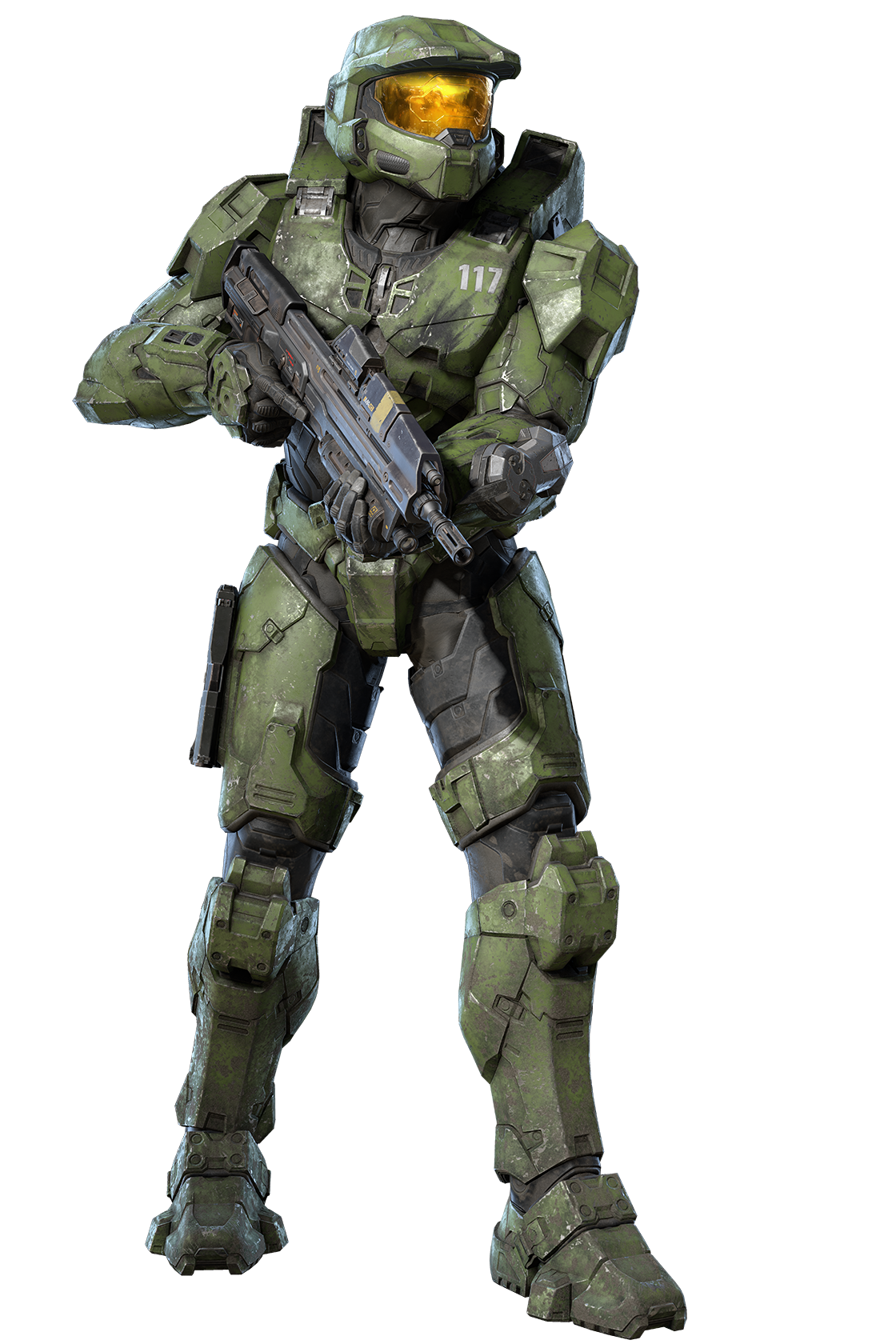 The Master Chief in his Mjolnir Mk.VI [GEN3] armor as seen in Halo Infinite.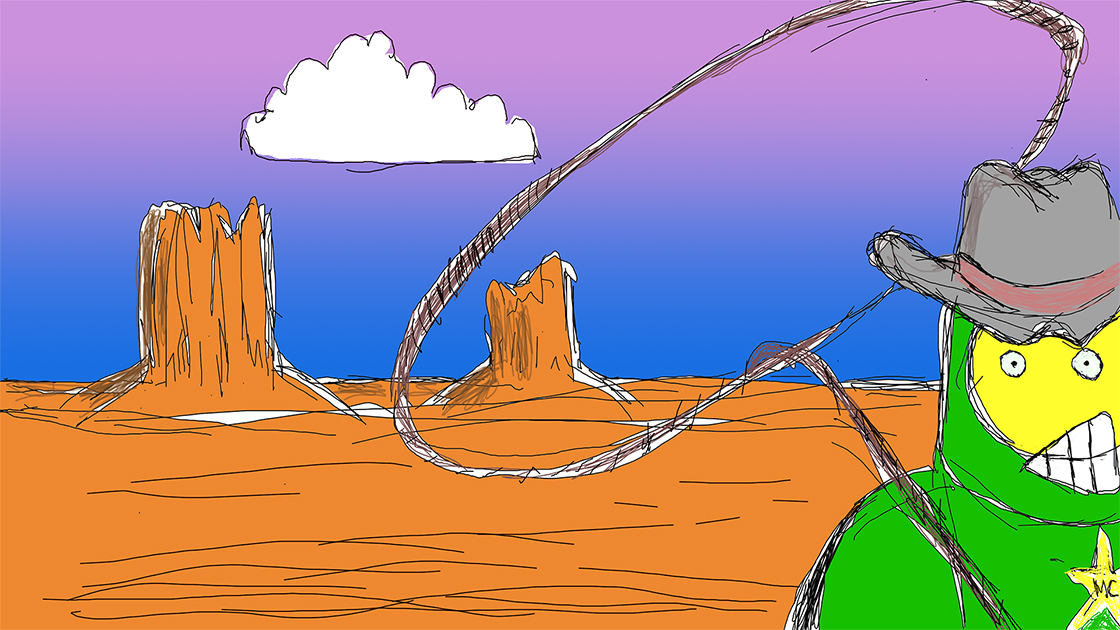 And here we have—wait… wrong folder.
MASTERS OF THE CHIEF
Of course, we can't speak about the character of the Chief without mentioning some of the incredible humans that bring our hero to life with their magical and memorable performances.
We could do one hundred and seventeen blogs on Steve's own attributes and still not cover his impact on not just the character, but on the franchise as a whole. For twenty years Steve has poured himself into his craft, crafting indelible memories for the rest of us along the way. This drive-time-radio-DJ-turned-galactic-hero will always be the original voice behind the helmet, and his presence can never be overstated.
If Steve is the one that gives our hero a voice, Bruce is the one who sets them in motion. As the long-time performance capture actor for the Master Chief, Bruce literally embodies every subtle head nod and every heroic action sequence that we see our legendary Spartan perform. Bruce is a real-life super-soldier and has the techsuit to prove it.
Daniel had the herculean task of being one of the first major instances of stepping into the Chief's iconic armor within a full "live action" framework in the Halo: Forward Unto Dawn series. Such tasks are never easy, and Daniel did it with grace and aplomb, bringing the character to life in a whole new way.
The newest member of Club 117, Pablo Schreiber will be donning the Master mantle in Showtime's upcoming adaptation for the Halo television series on Paramount+. While there will be plenty more to see on that front in the future, one thing we can say is that Pablo has approached the role with the same unbridled passion and dedication as his power-armored predecessors and is more than worthy to wield the Chief's Mjolnir.
We'd also be remiss if we didn't give credit to the various athletes, models, actors and occasional conveniently proportioned colleagues who have literally filled the shoes of our Master Chief costumes over the years. From ringing the opening bell on Wall Street or standing guard over an E3 pizza delivery, to midnight releases, hospital visits, charity auctions, commercial shoots, ceremonial first pitches, and much more. And they've endured (after real training and coaching on behaviors and stances) it all amidst harsh studio lights, humid hallways, and freezing fanfests. We've learned through those experiences that wearing just about any Spartan armor for any length of time is feat unto itself (and also a fantastic weight loss program).
PLAYER PERSPECTIVES
Another thing about transcendent heroes is the impact they have on such a wide range of people. And just as important to how we see a character like the Chief is how you see them. With that in mind I reached out to some community voices to provide their thoughts, experiences, lore lessons, and motivational musings on the big green machine. We hope you enjoy these awesome perspectives from some content outlets you might recognize, ranging from 101-style introductions and overviews to deeper dives into character themes and motivations.
For me, the Master Chief's best moments are when his softer, thoughtful side shines through the Mjolnir armor he's wearing.
When he bonds and cares for his Spartan brothers and sisters in the novels, does his best to reassure and protect Cortana despite her rampancy in Halo 4, and moves the bodies of UNSC Marines gently and respectfully in the latest story trailer for Halo Infinite, fans get a clear view of who Chief is at his core.
He's heroic because of his skill and strength, yes — but ultimately, the biggest reason why he's a hero is because of the fact that he's a good person with a big heart.
We often think of heroes in a singular sense, but, thinking about it, I actually find really hard to do for the Master Chief...
I think of Steve Downes, who has provided the iconic voice performance that has defined this character for twenty years. I think of Bruce Thomas, who brought to Chief to life through his motion capture performance, accentuating the quiet humanity of this stoic hero. I think of Daniel Cudmore and Pablo Schreiber, who have encased themselves within the titanium shell of MJOLNIR to bring the Chief to our screens in live action. I think of the artists, animators, programmers, audio engineers, writers, UI designers, QA staff, and all the other talent that has come together across generations spanning such a wealth of media to constantly rebuild and redefine humanity's greatest hero.
That means something different to every one of us, and it should. Whether your immersion is found through the Chief as a vessel for your adventure, or in seeking the full depth of John-117 as a character, there's an element of heroism in all the incarnations of this icon that resonates with us all.
From the very beginning, the Master Chief was a blank slate - he hardly talked, the game spent no time showing us who he was (outside of an efficient killing machine), we never even got to see what he looked like. In fact, the only time he ever took his helmet off was during the last cutscene, as he flew off in his commandeered Longsword - and as he did, the camera panned up and over the top of the ship, hiding his head. (Bungie wasn't taking any chances - a fan modded the game to make the shell of the Longsword transparent, and under the Chief's helmet was... another helmet.) We got to fill him with ourselves, which made immersion better.
However, in a break from most game characters, we DID have a backstory for him before we experienced the game - we learned some of his history, his strengths, his motivations in The Fall of Reach, a book released before the game came out. For me, these were synergistic - he could be ME when I was saving the universe... but it was me with some pretty noble traits. If the game had SHOWN me being selfless, or altruistic, I might not have accepted those traits... but reading about them first, and THEN playing the character, I absorbed them. Master Chief made me want to be a better person.
Special thanks again to all of the above community members and content creators who were willing to jump in and contribute for today's special milestone. Make sure you give each one of them a follow, subscribe, smack the like button, and any other supportive effort the kids talk about these days!
COMMUNITY CURATORS
To close out this issue, I want to give a special shout out to the fine folks at Halopedia, who in many ways embody so much of this edition's overarching focus (check out their own article on the Master Chief as a great example!). Halopedia is a fan-run wiki that is an incredible community resource—and even helps us in our own efforts on more than one occasion! While we're incredibly excited about official resource guides like we've talked about today, nimble, crowd-sourced solutions like Halopedia will always be an immensely valuable asset to any fanbase dedicated to detail and discovery. If you're new to the Halo scene, make sure you give 'em a follow and join in on the fun.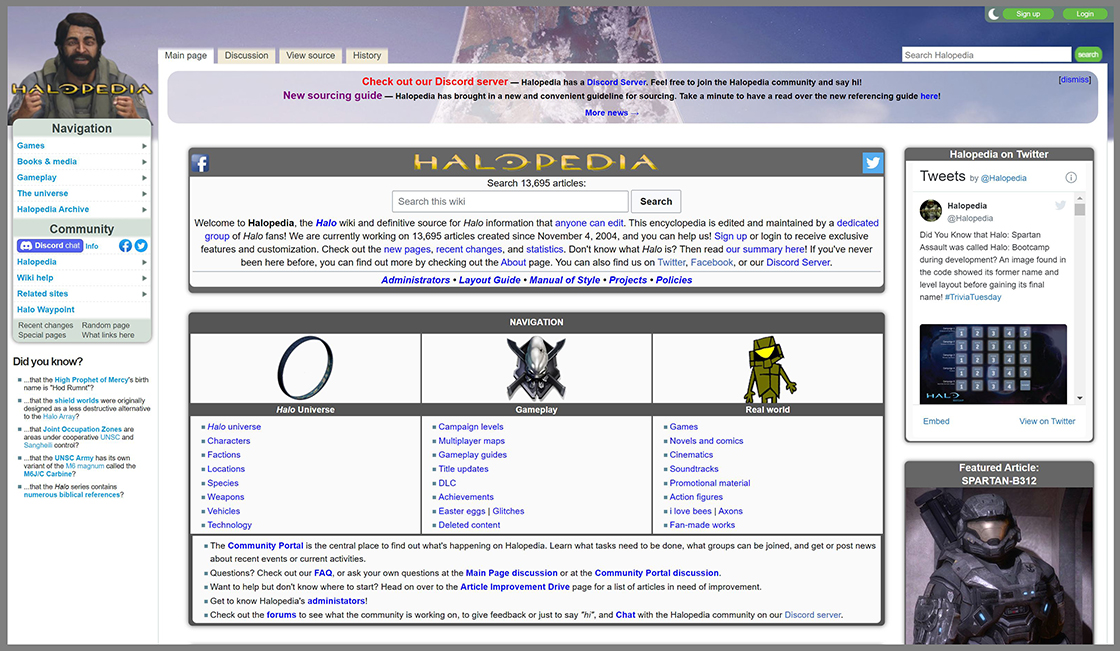 One last thing before we go: in thinking about celebrating the Master Chief, it's also an opportunity to shout out to all of the incredible and influential folks over at Bungie who brought the original character to life—and just celebrated an incredible milestone of their own! Huge congrats to Bungie for thirty years of mythic memory-making, and thanks for helping inspire an entire generation of aspiring creatives. <3
And that's it! We'll be back again with more fun stuff to talk about down the road, but for now, have an awesome week!
Until next time… Live well, play Halo, and protect humanity… whatever the cost.