It's April 1st, aka April Fool's Day. I wanted to have some mostly harmless fun today so I bring you...a regular Halo Community Spotlight! There's a ton of really great art this month so grab your chocolate eggs and jelly beans and let's hop to it! 🐰🐣
CRÈME DE LA CRÈME
Coming to you live from the desk of @MattyMcDee is this recreation of the classic Halo 3 shot. The lighting and composition is excellent but I'd expect nothing less from one who does VFX professionally. I love this, plain and simple.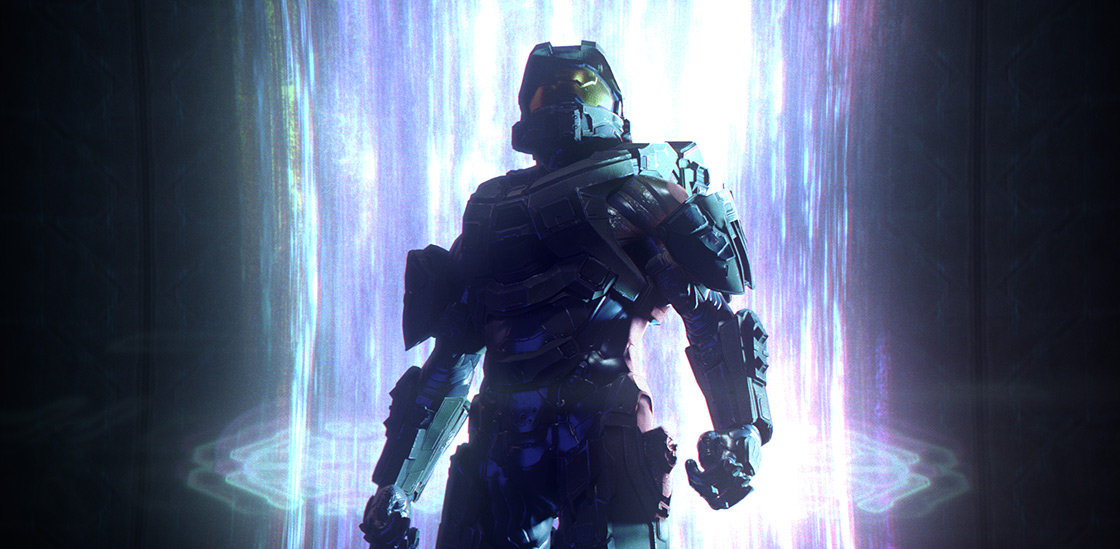 Snack Break
It's hard to top last month's mesmerizing piano theme but @sebskelly's brass quintet Halo theme is pretty solid too! He hops between instruments easily and all together, the arrangmenet is magic.
And Coffee Break
Anyone who knows me knows that coffee is a very quick way to my heart so seeing this legendary latte from /u/JackJaacckk made me go make a second cup (in my new favorite mug!) but mine isn't nearly as epic.
I so need one of these stencils in my life!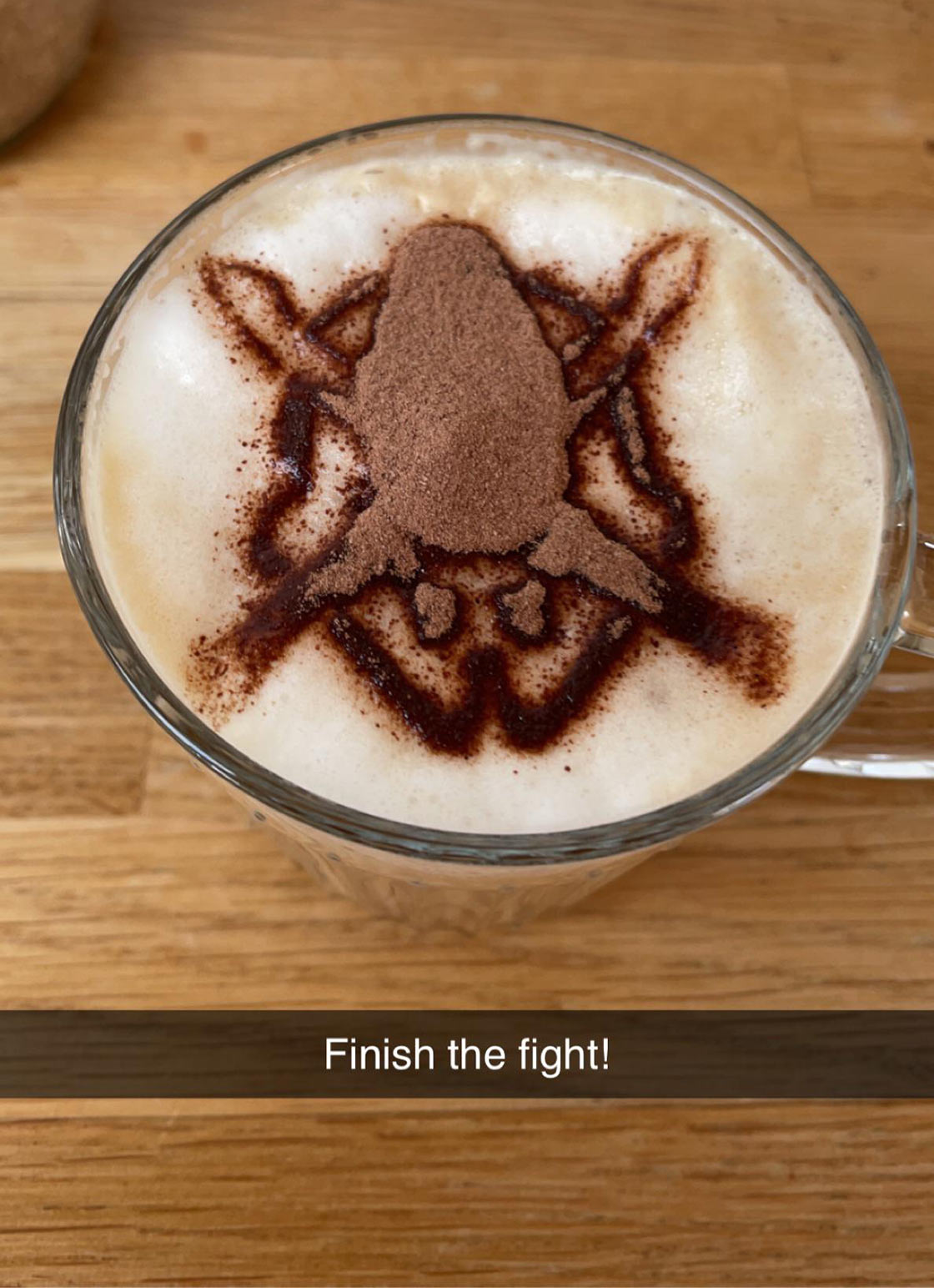 Snicker's Doodles
I'm not an Easter bunny so I'm not hiding any eggs but I am bringing lots of treats. Enjoy!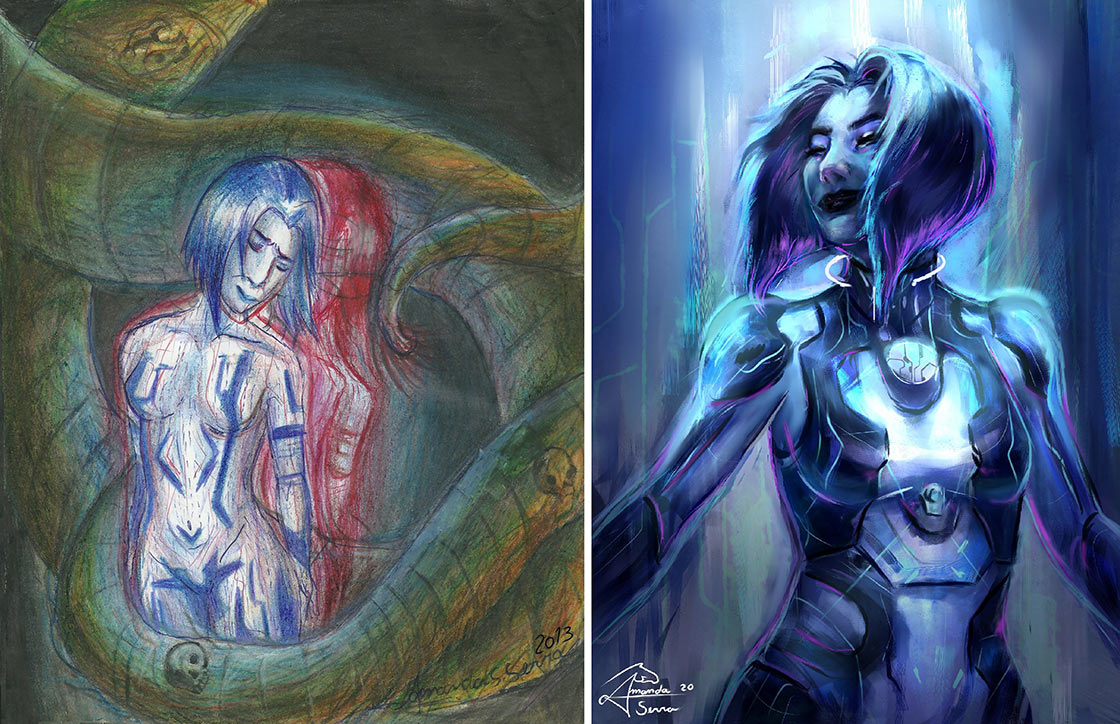 2013 vs 2021, @Spartan_Mandy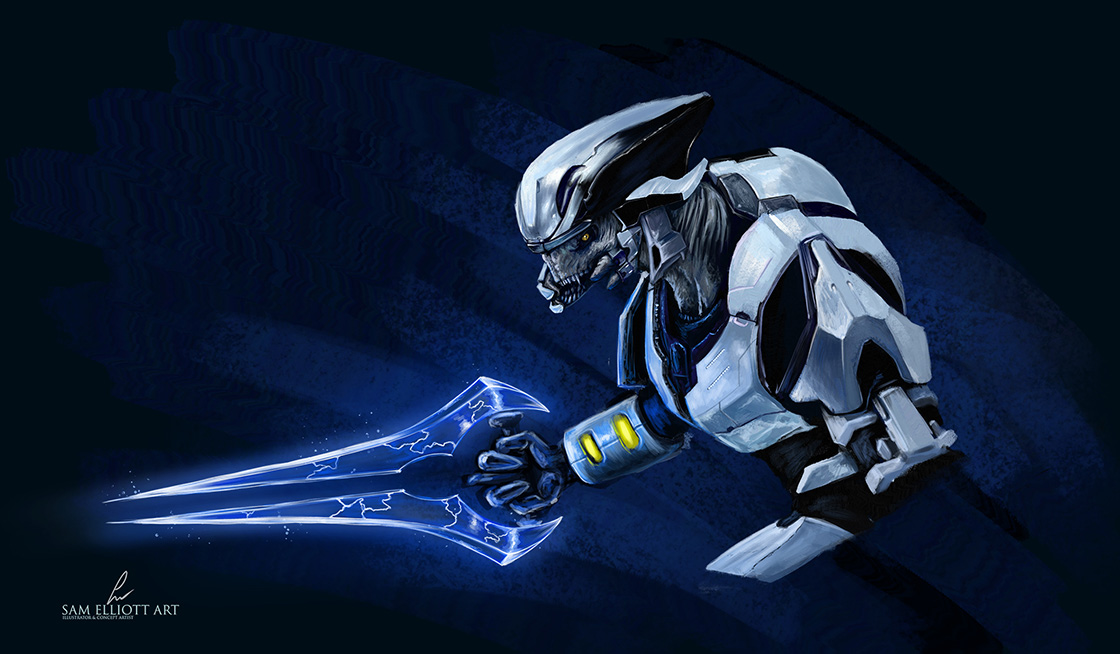 That Stench, I've Smelt It Before, @Samelliottart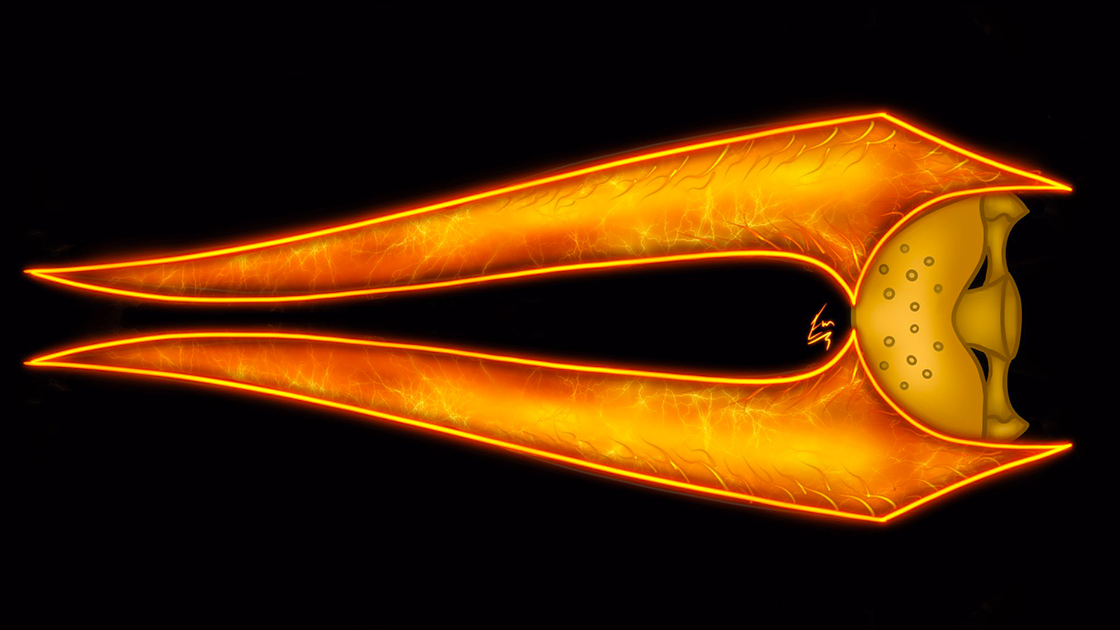 Prophet's Bane, @oatsoupart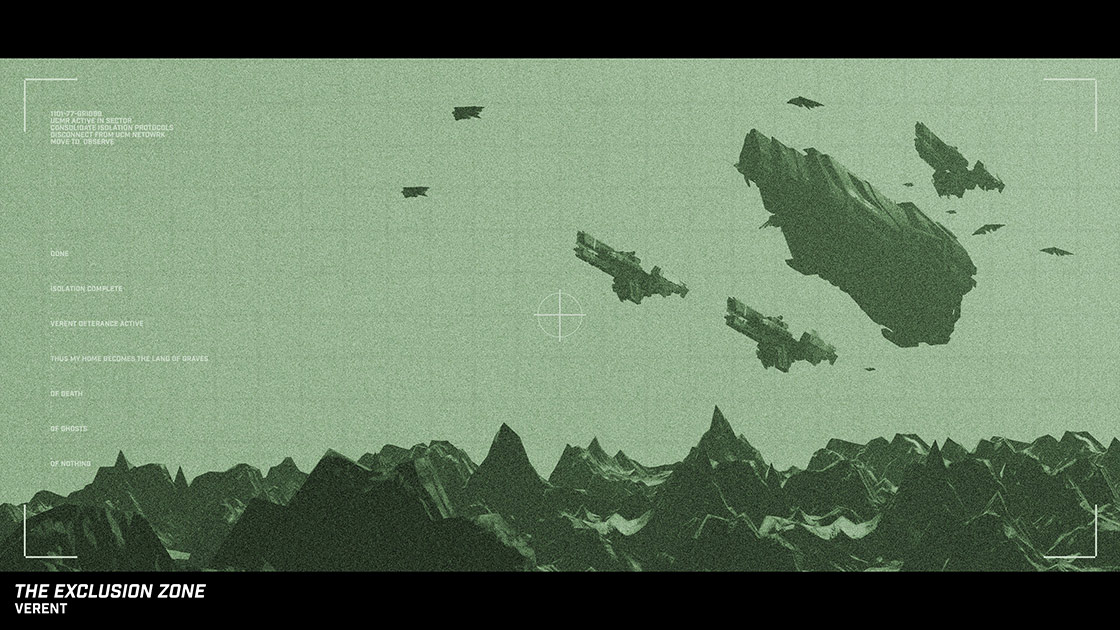 The Exclusion Zone, @PhenexSFM
Cortana and Master Chief, @piikablue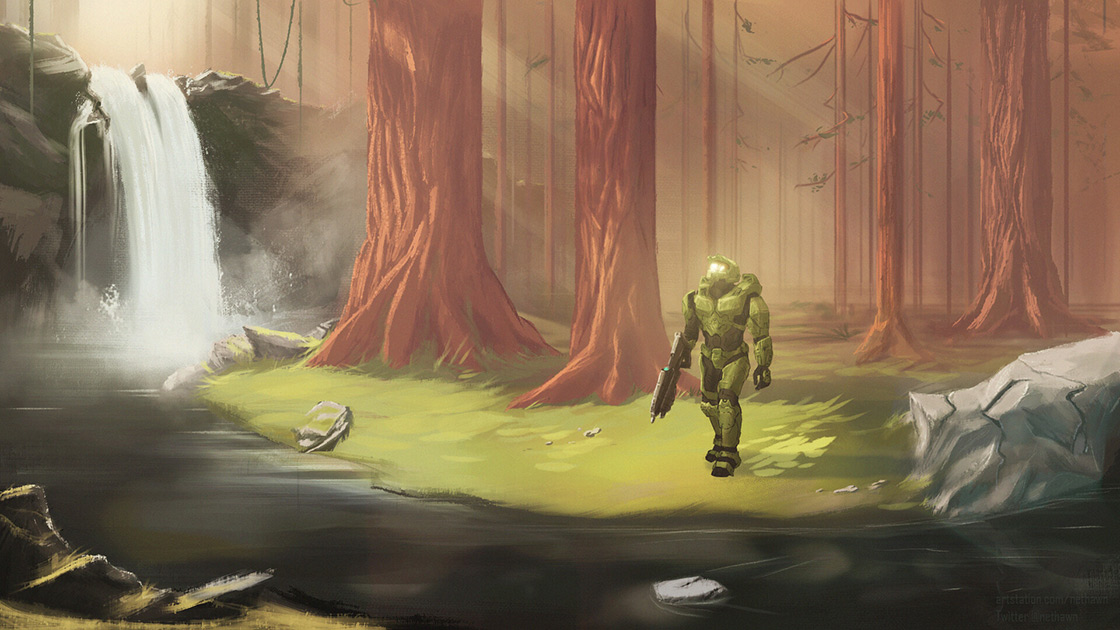 A Walk in the Woods, /u/ninjaiceflame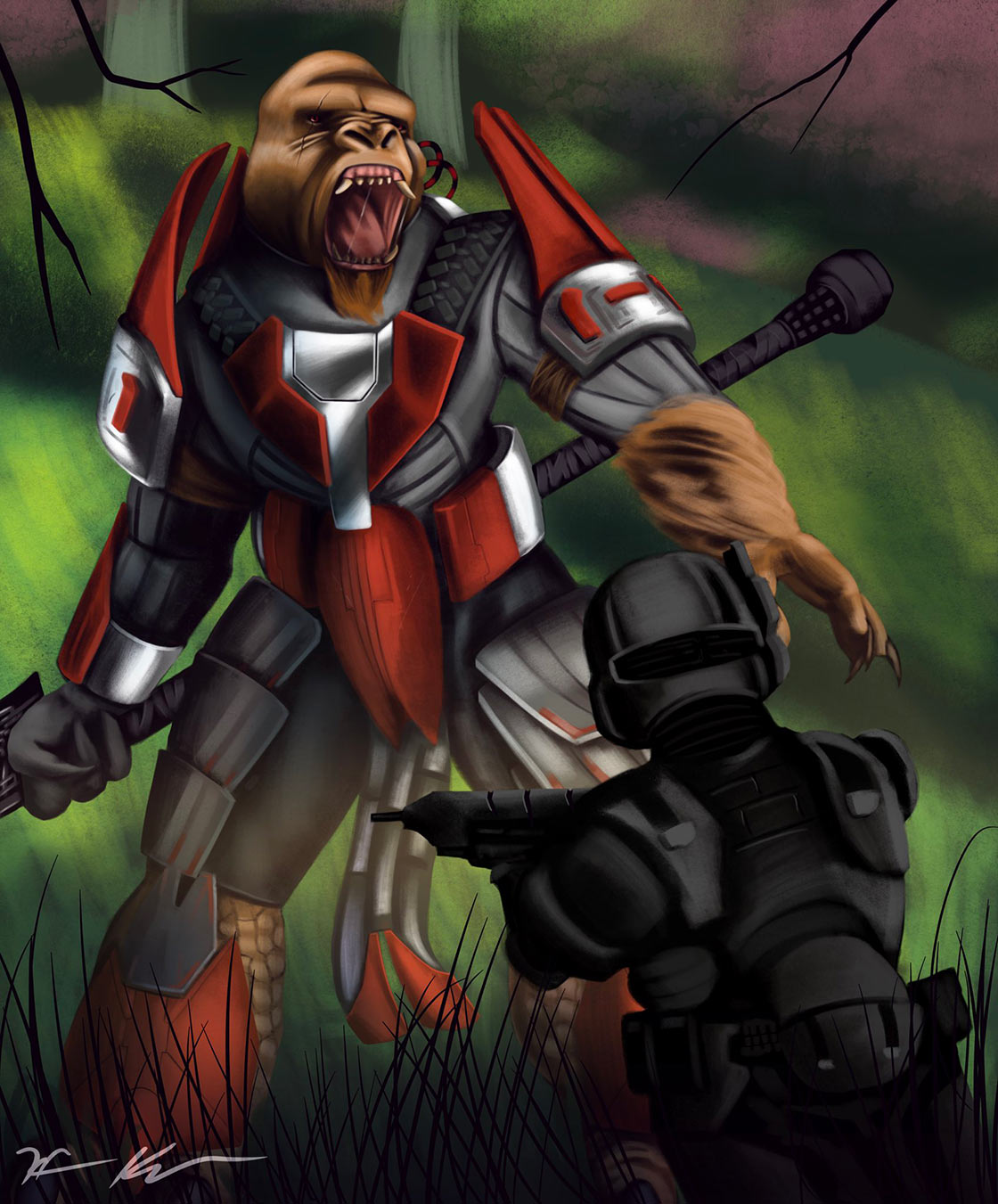 Silverback, @Nobleclonetroop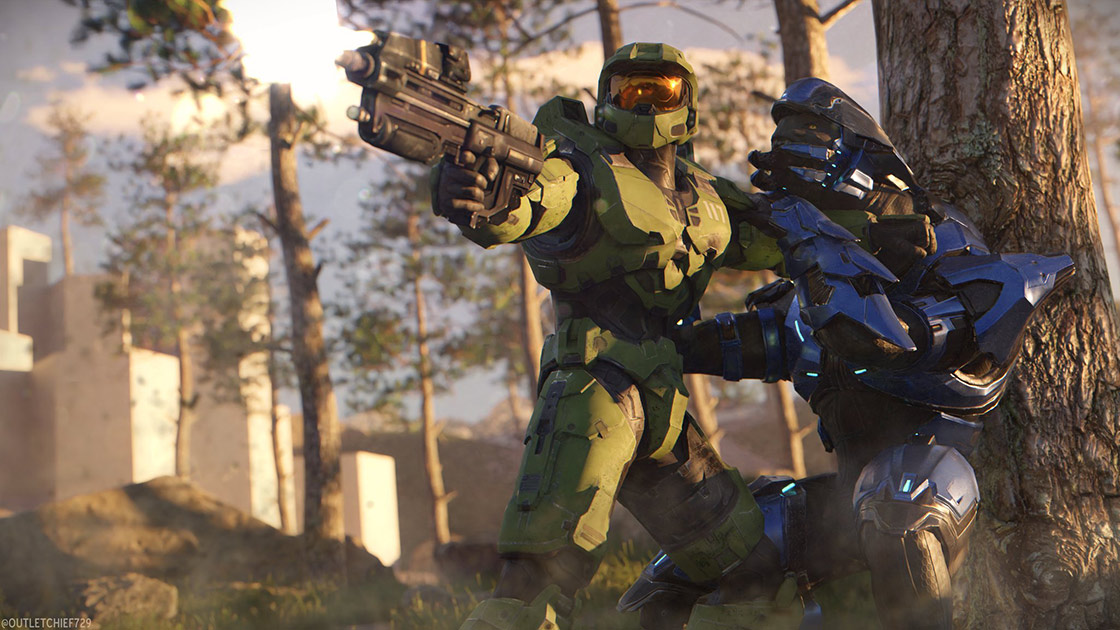 Dual-Threat, @OutletChief729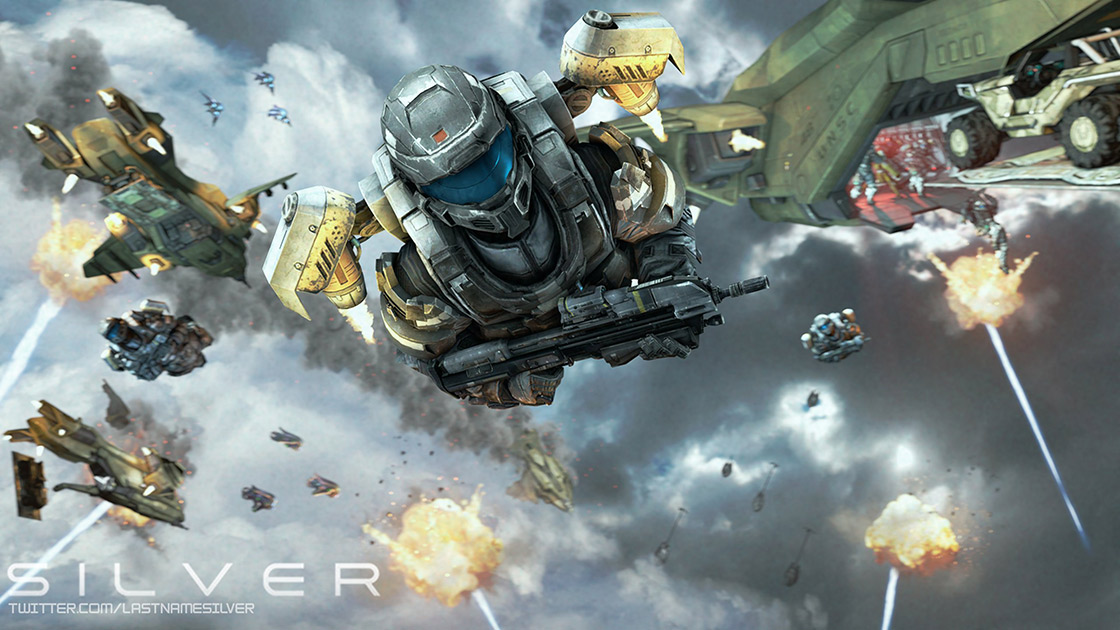 He Counted Loud, He Counted Long, He Waited For the Drop..., @LastnameSilver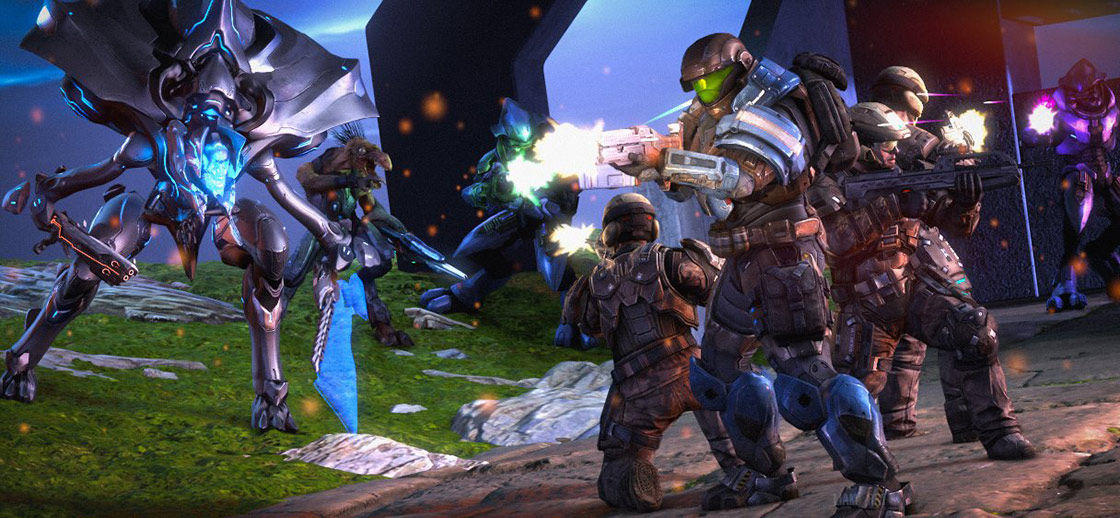 Spartan Calvin, @LiamRrt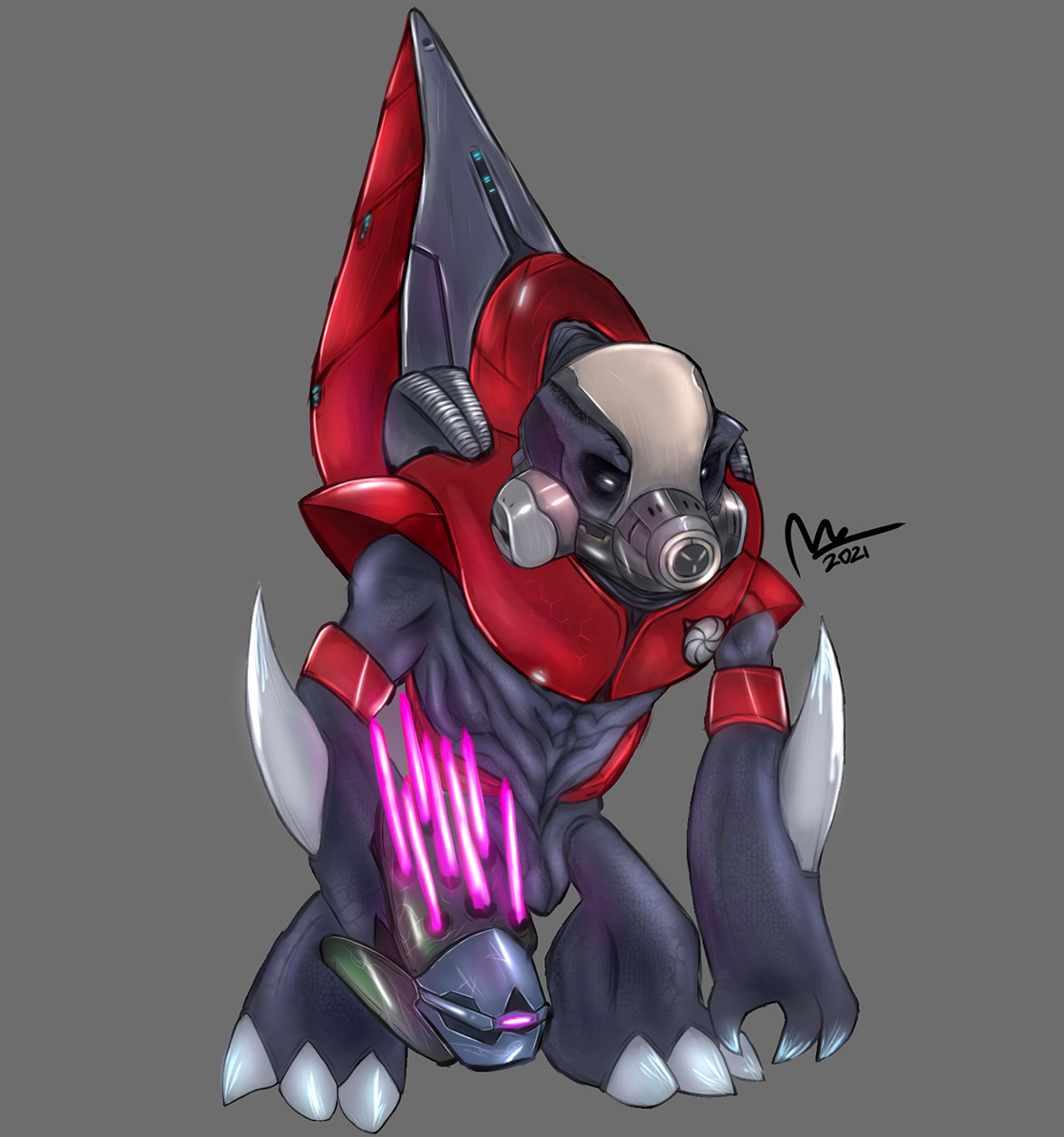 Grunt, @therealottendo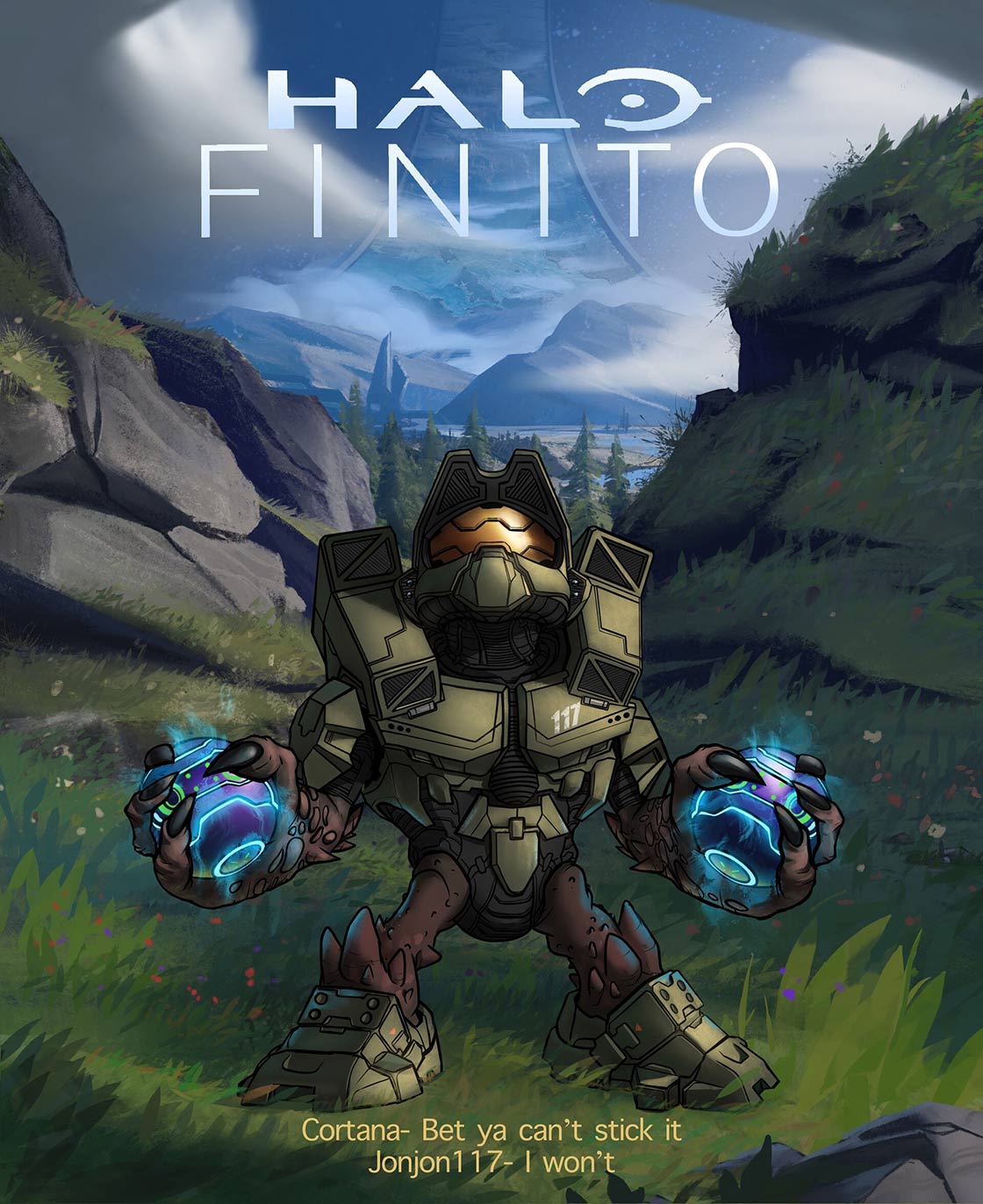 Halo Finito, @meltingbrainz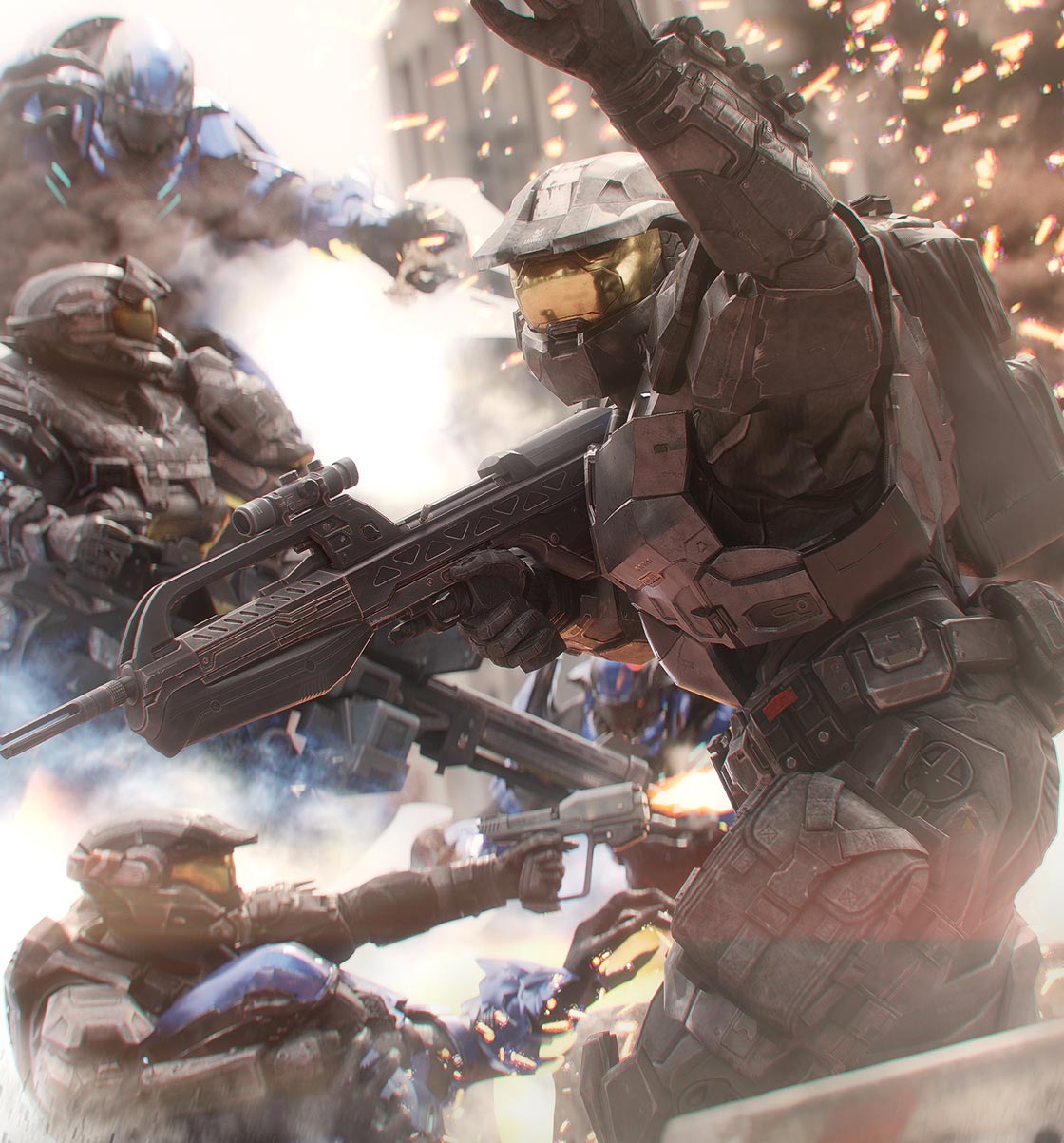 Stand Together, @greywolfxn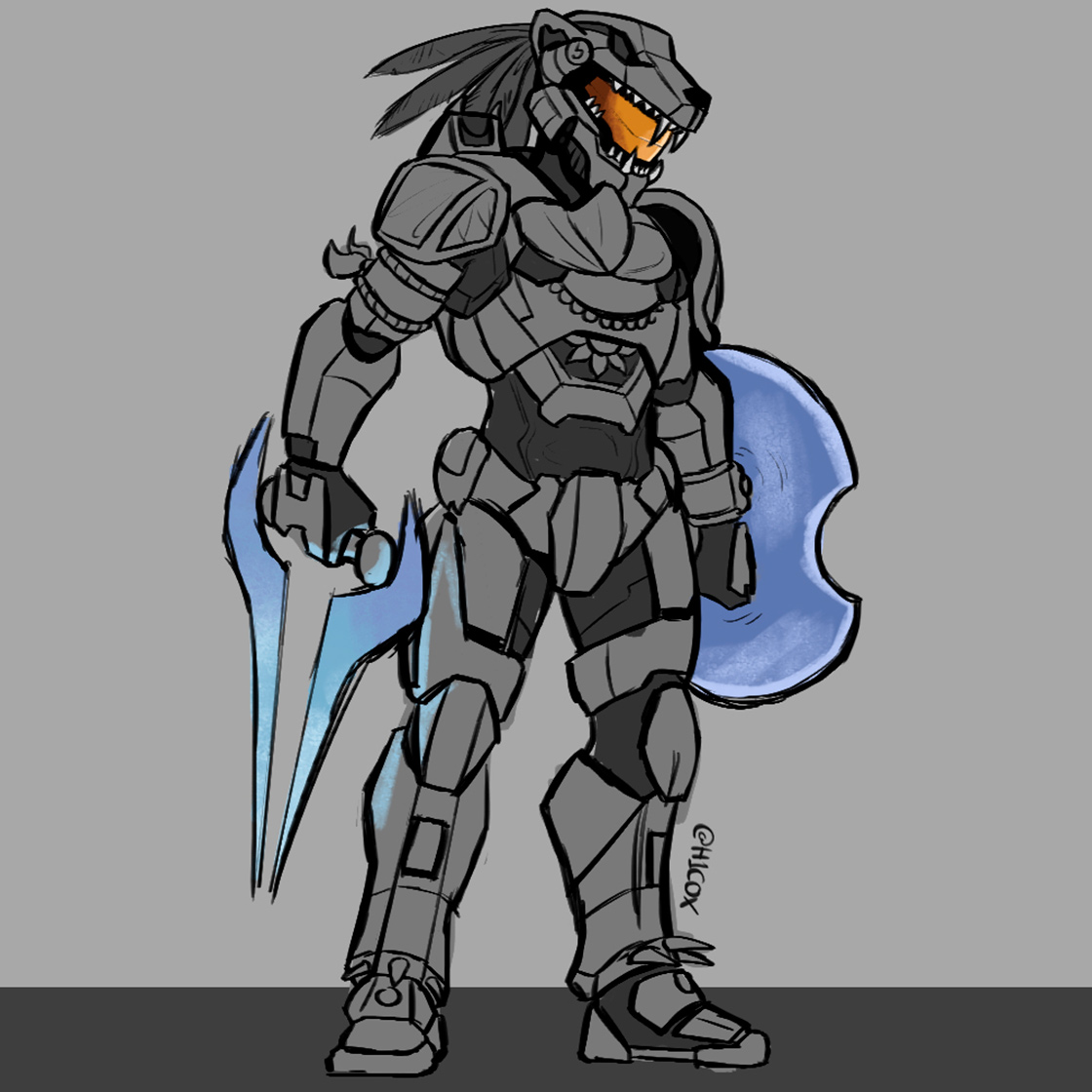 Jaguar Spartan, @H1COX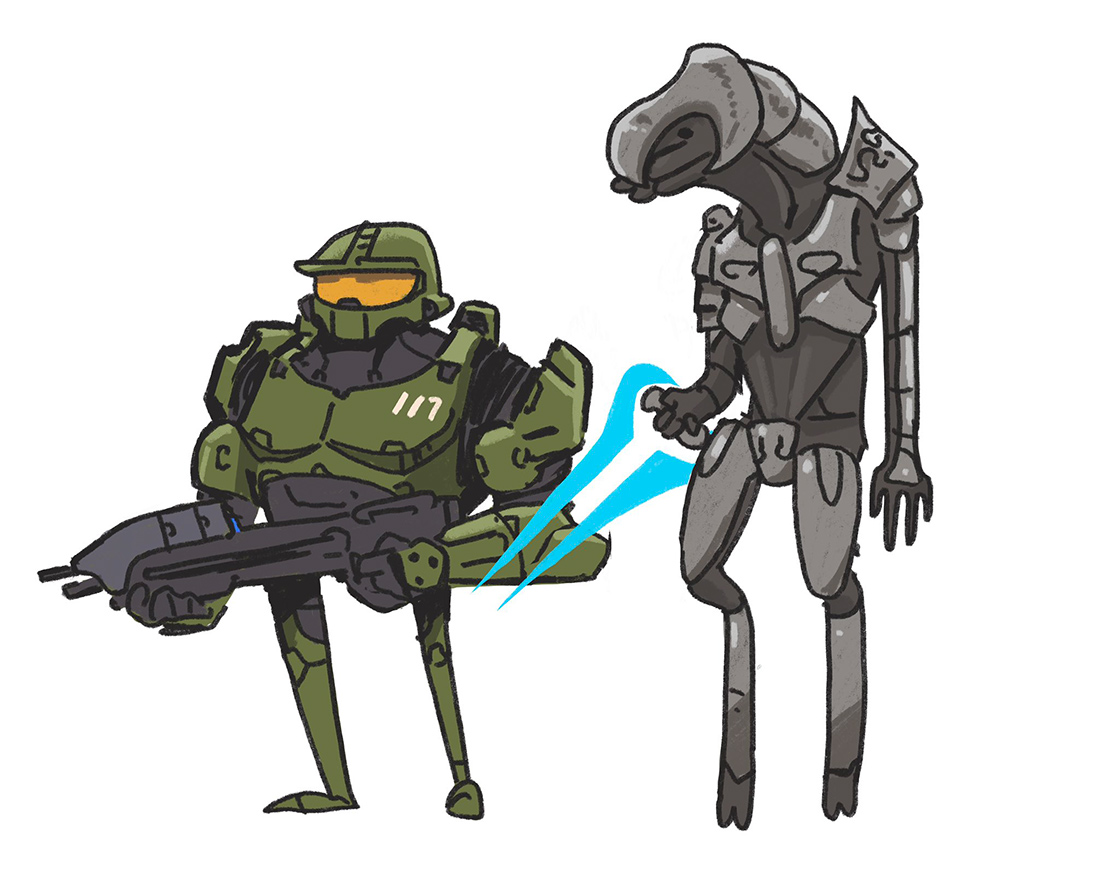 Mister Green and Dino Man, @HaleTungsten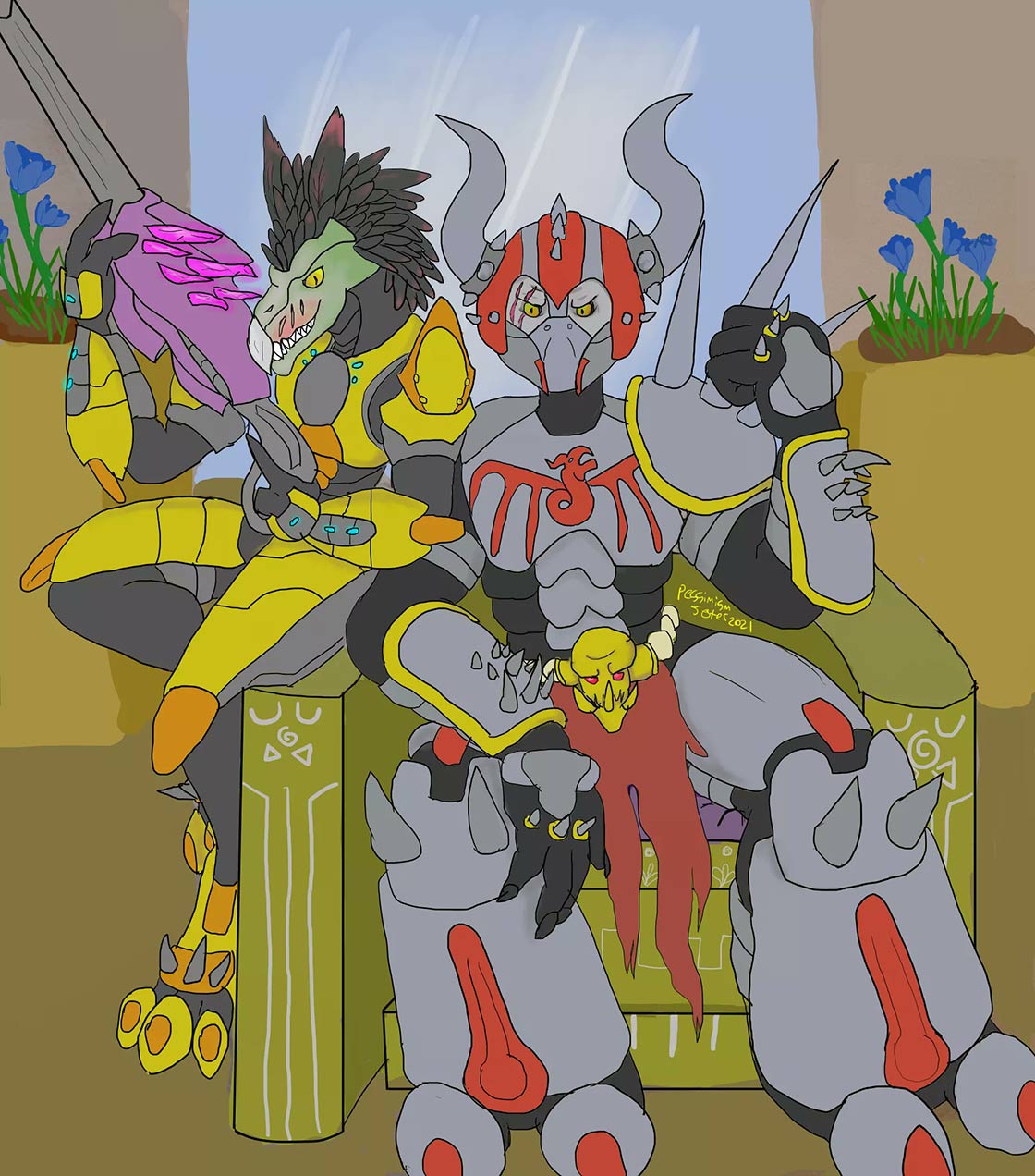 Brute and Jackal, @PessimismJester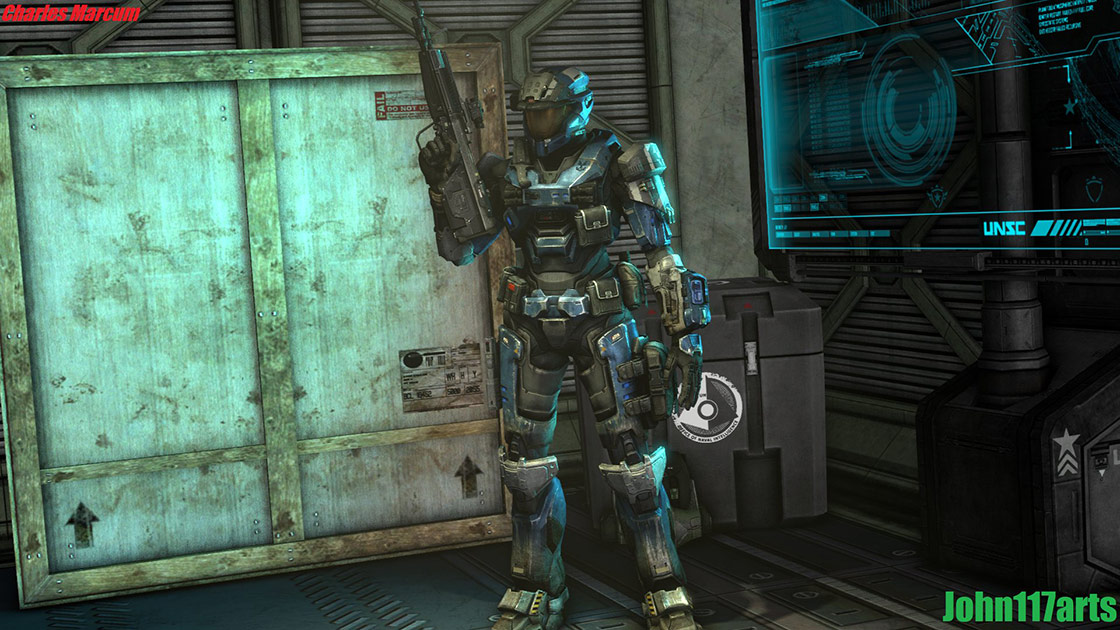 Luna-049, @john117arts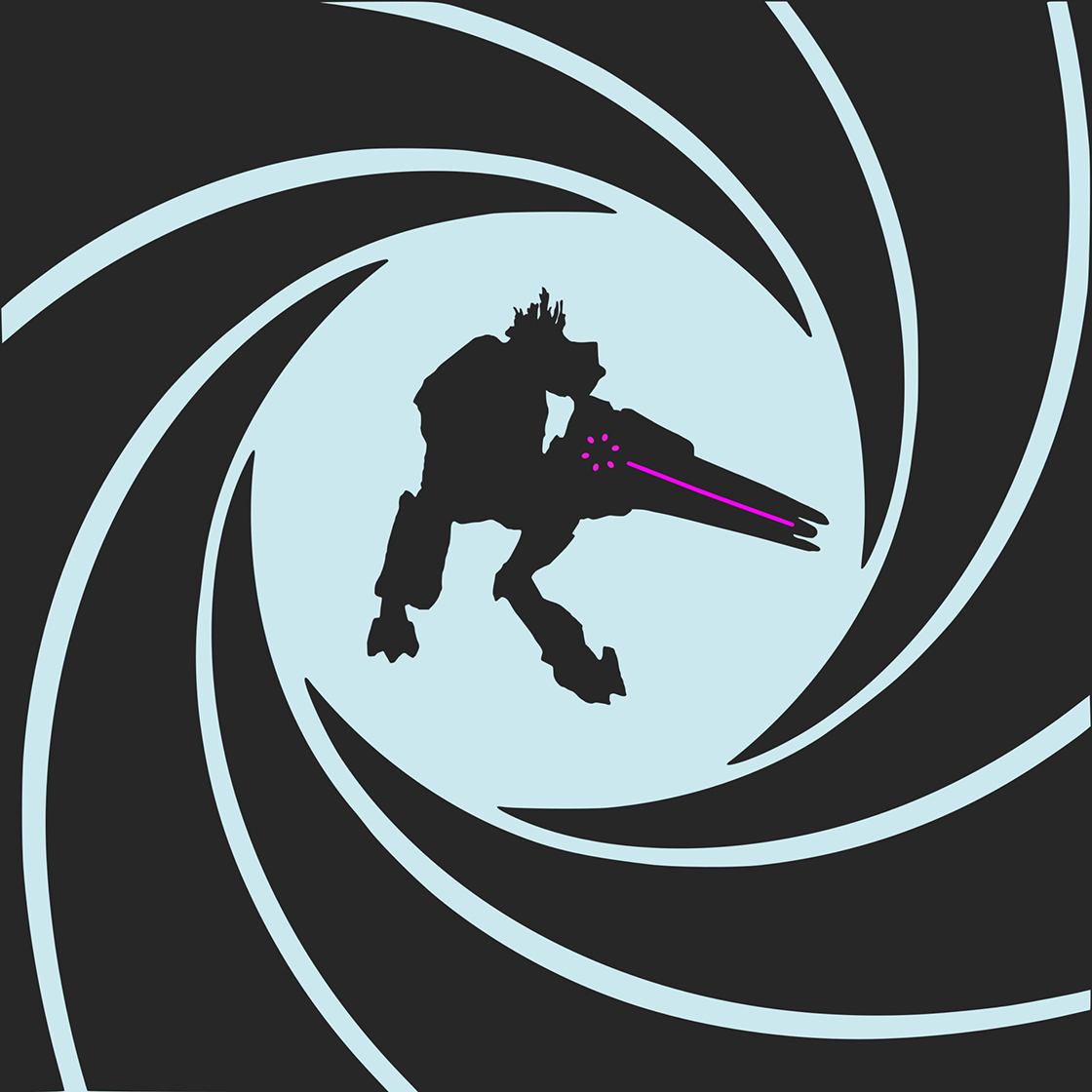 A License to Kill, @codescapes
Homemade
This section is jam-packed with killer sketches, lovingly crafted toys, and picturesque paintings. Don't miss out!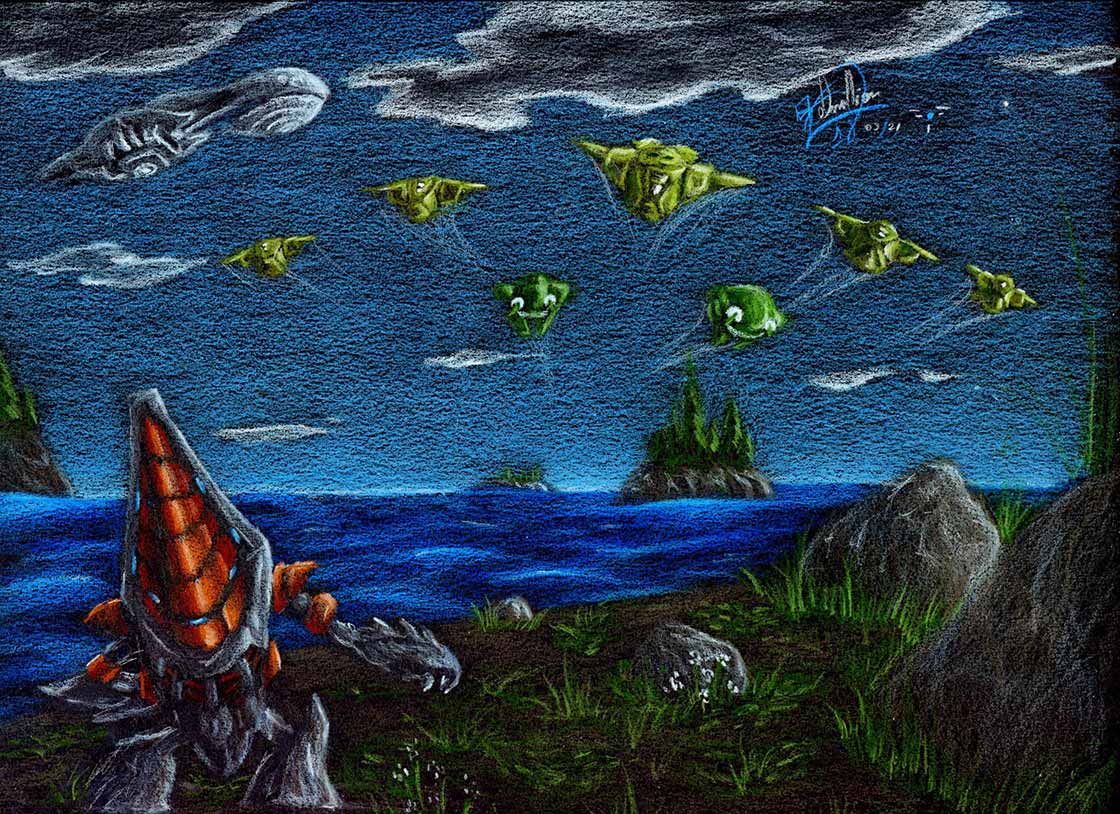 Grunt vs An Armada, @Zetmillion18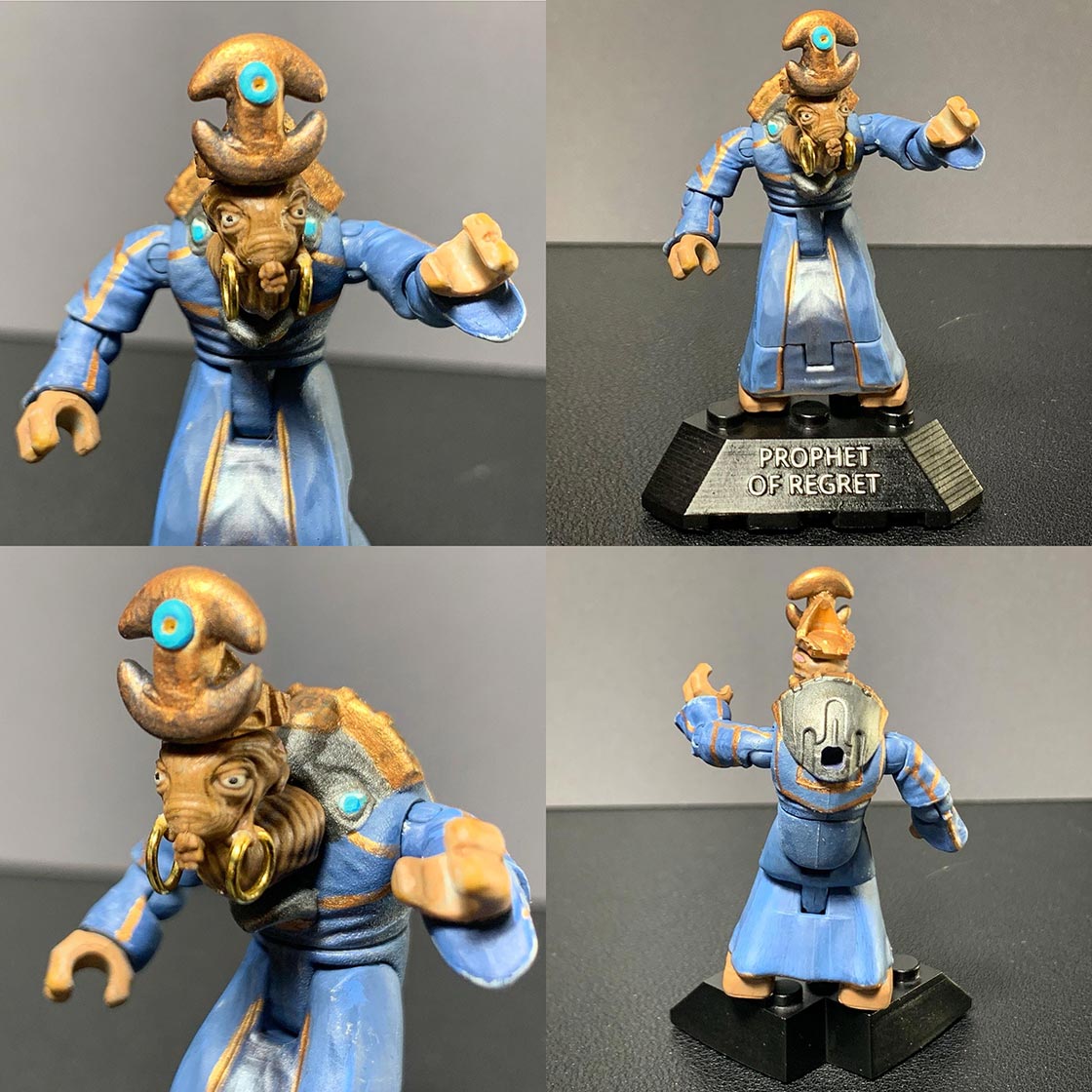 The Prophet of Regret, @theBIGjagooze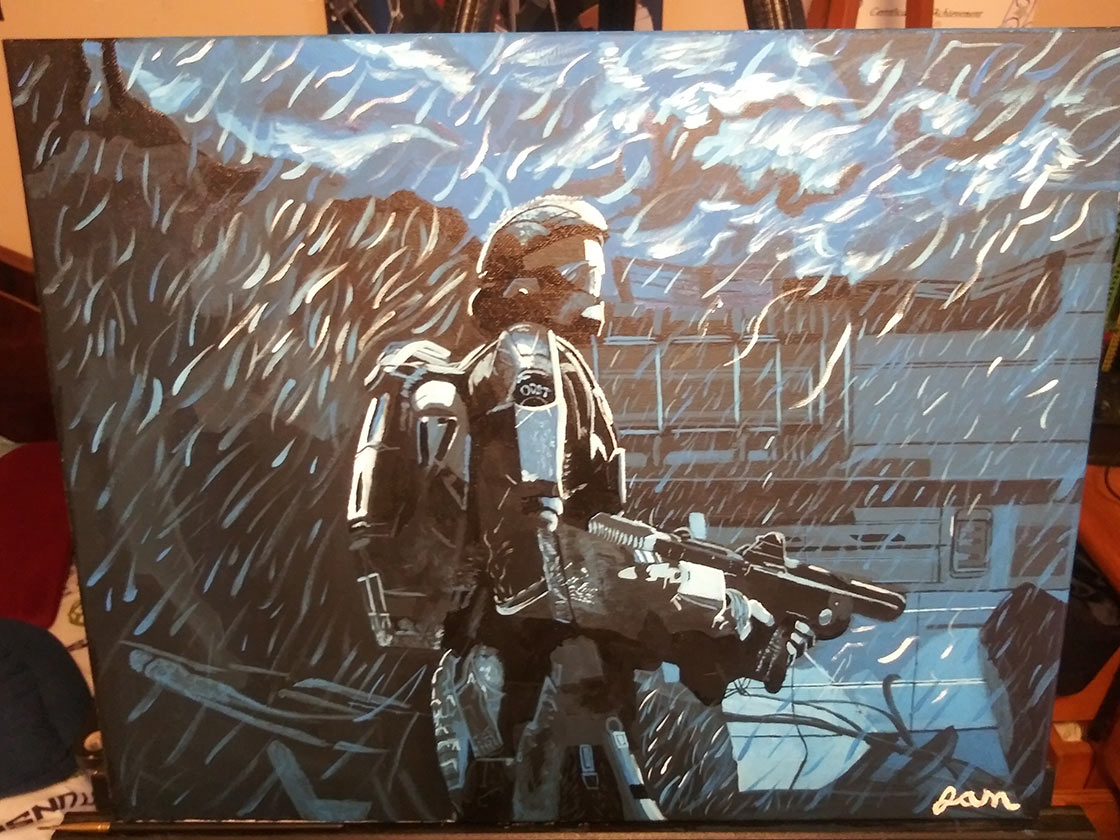 ODST in Acrylics, @justinmorgan57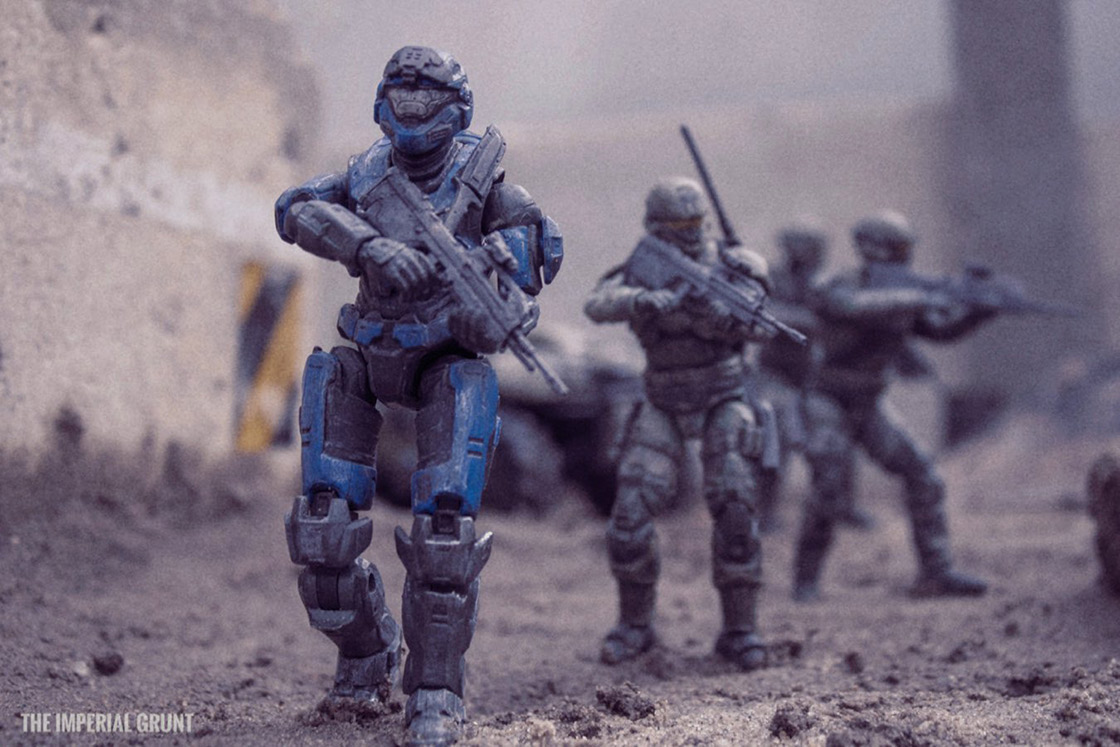 Another Day Fighting the Covenant, @imperial_grunt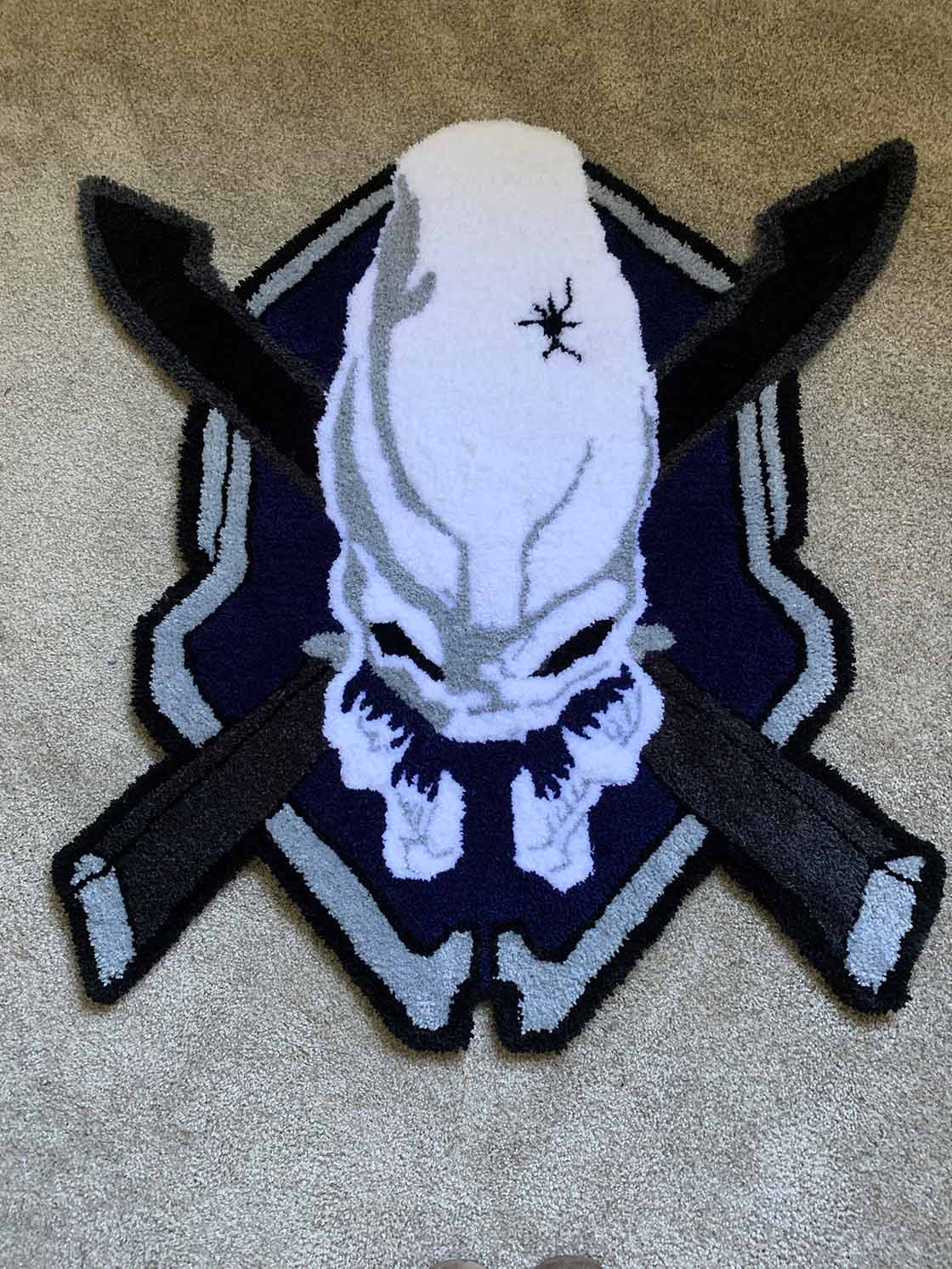 Legendary Rug, /u/Chaoticbiotic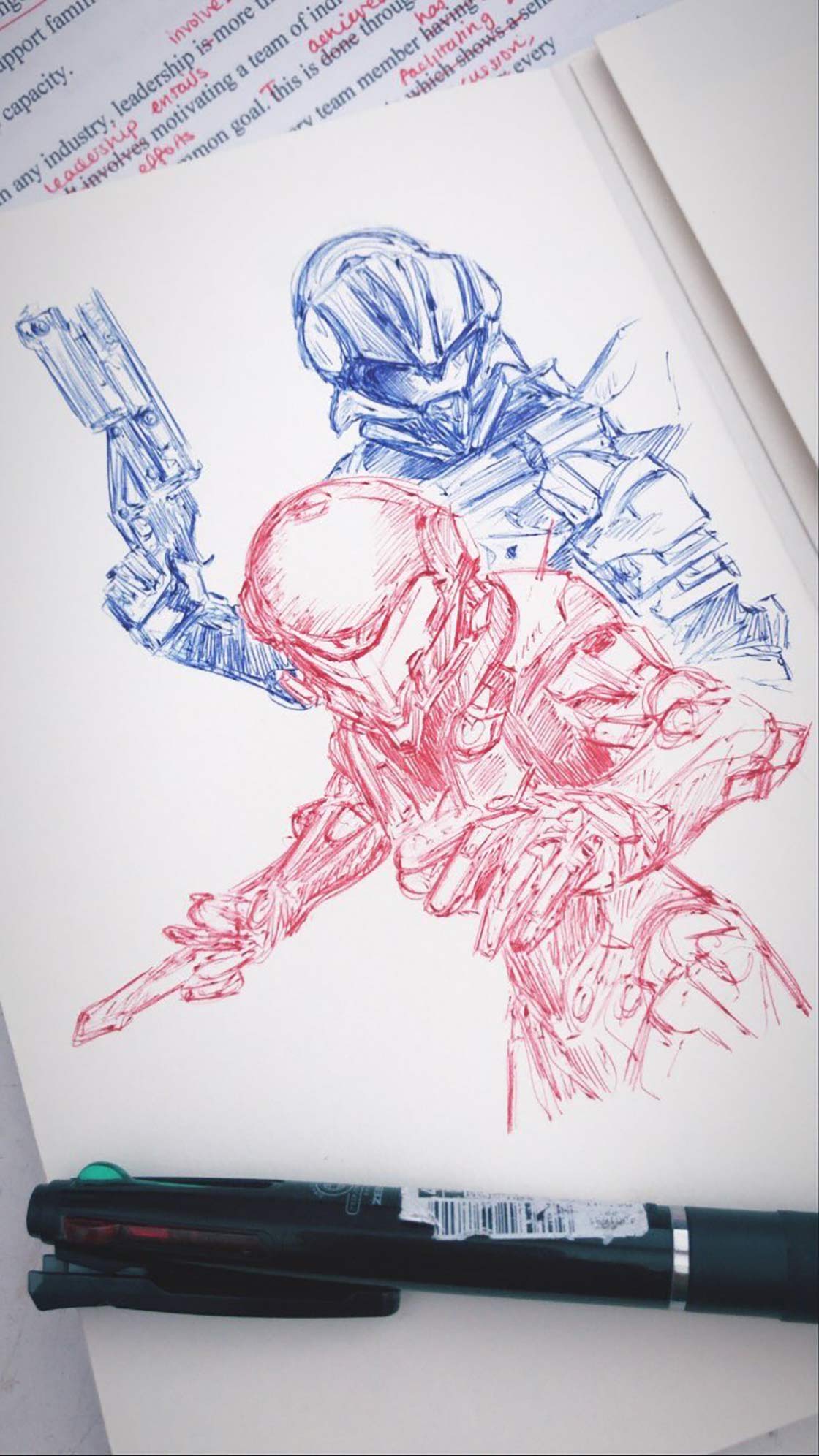 Halo 5 Spartans, @entransing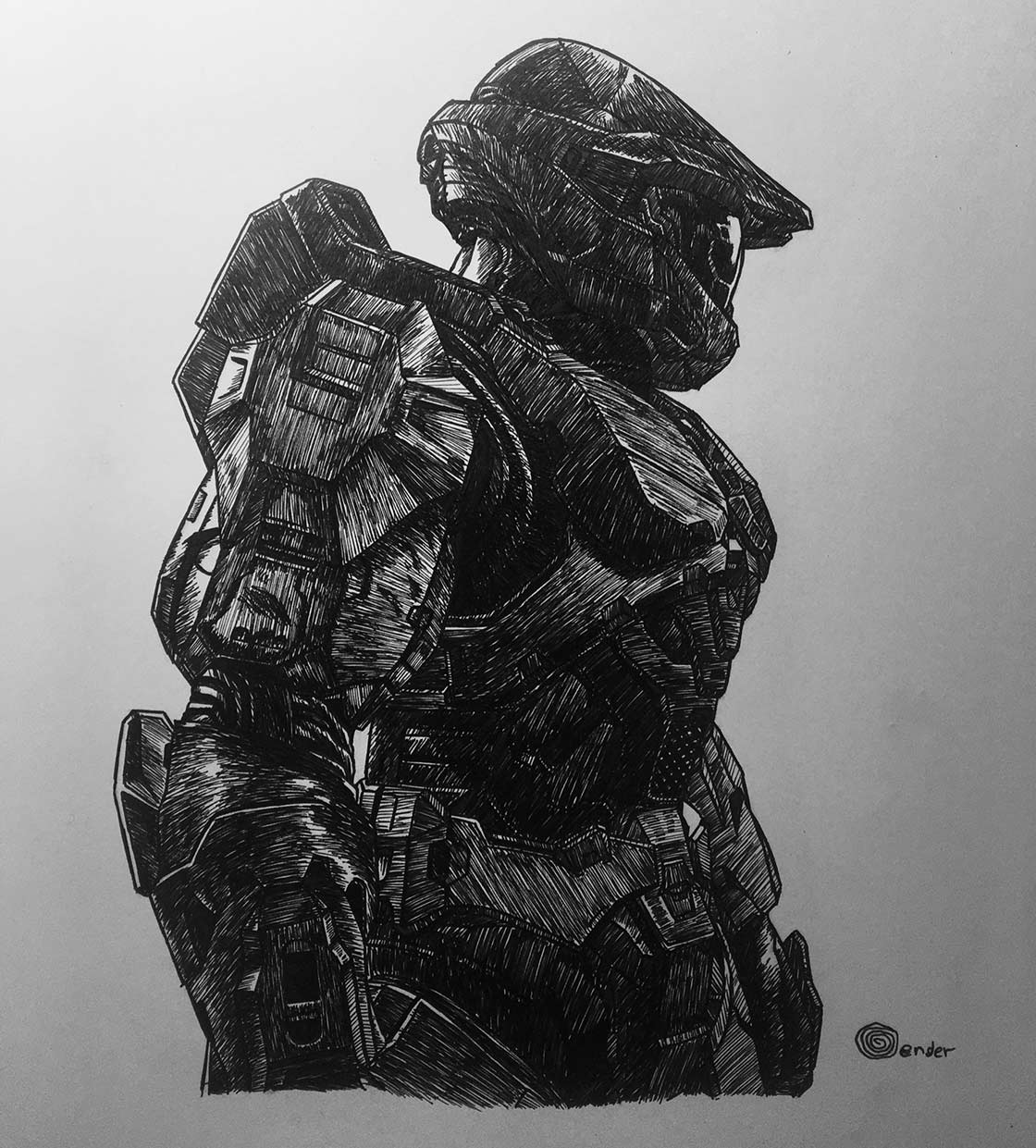 Ink and Lines Master Chief, @endermirand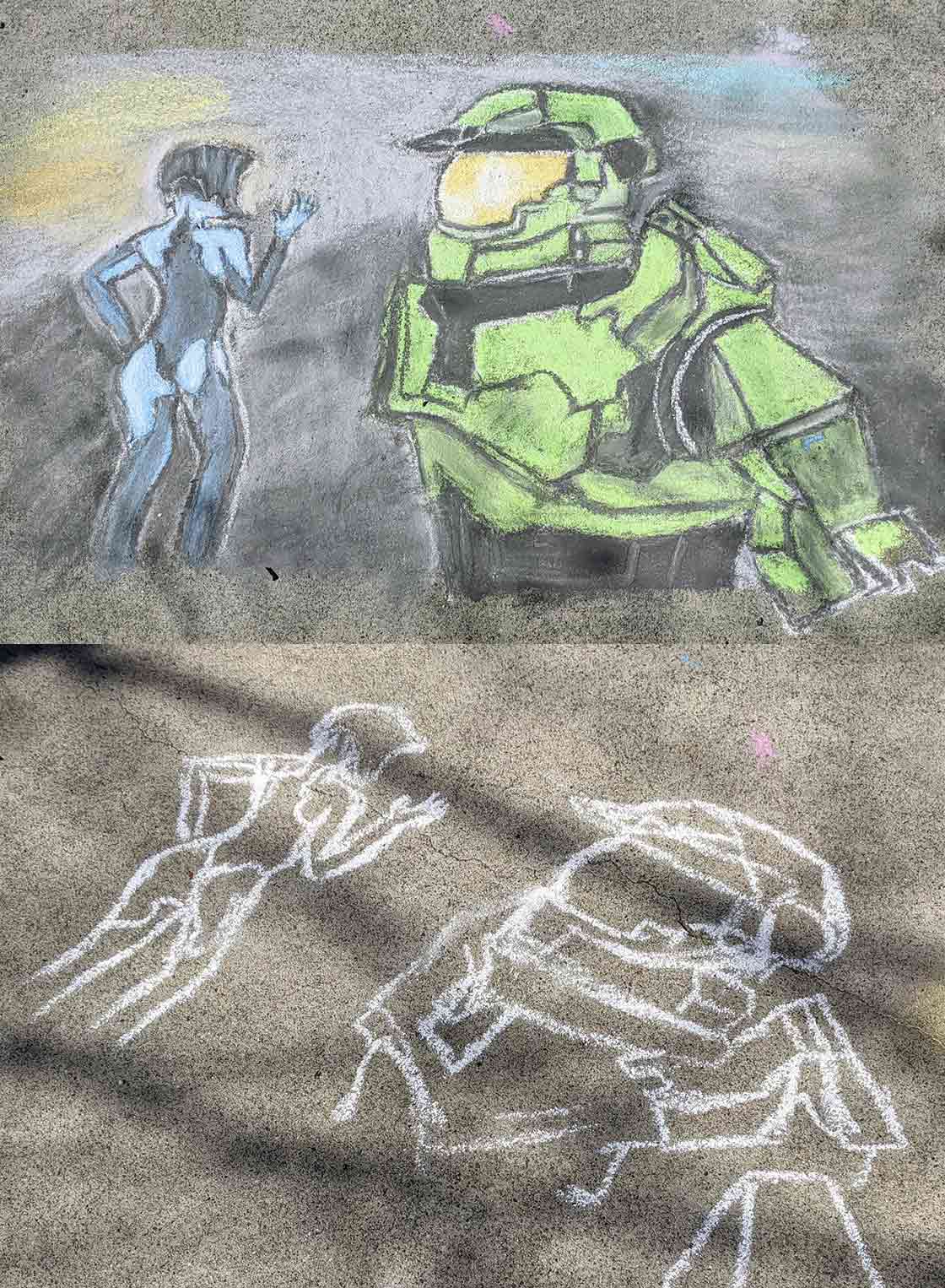 Halo: Combat Evolved, @Kirsty4Halo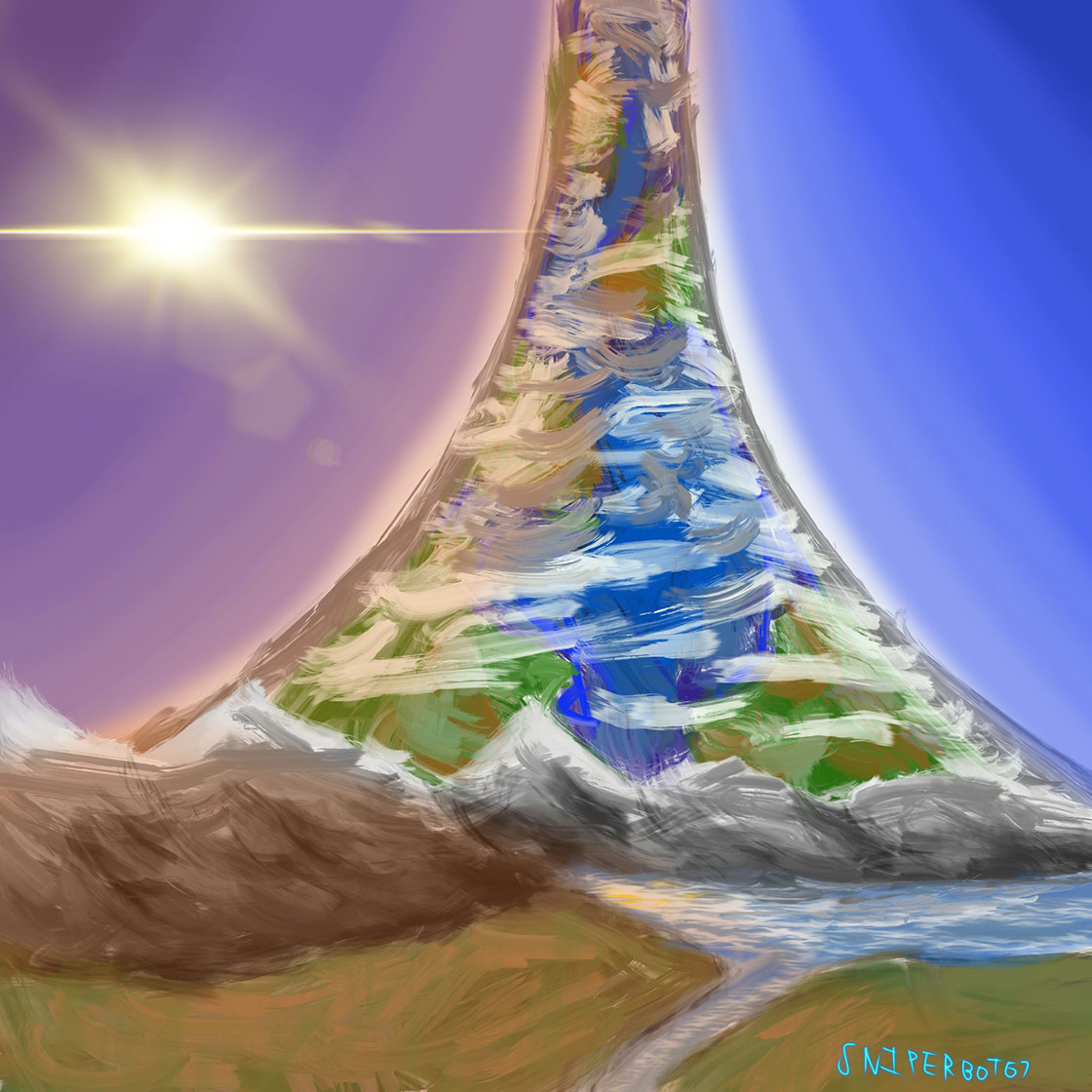 Halo Sunset, @Sniperbot67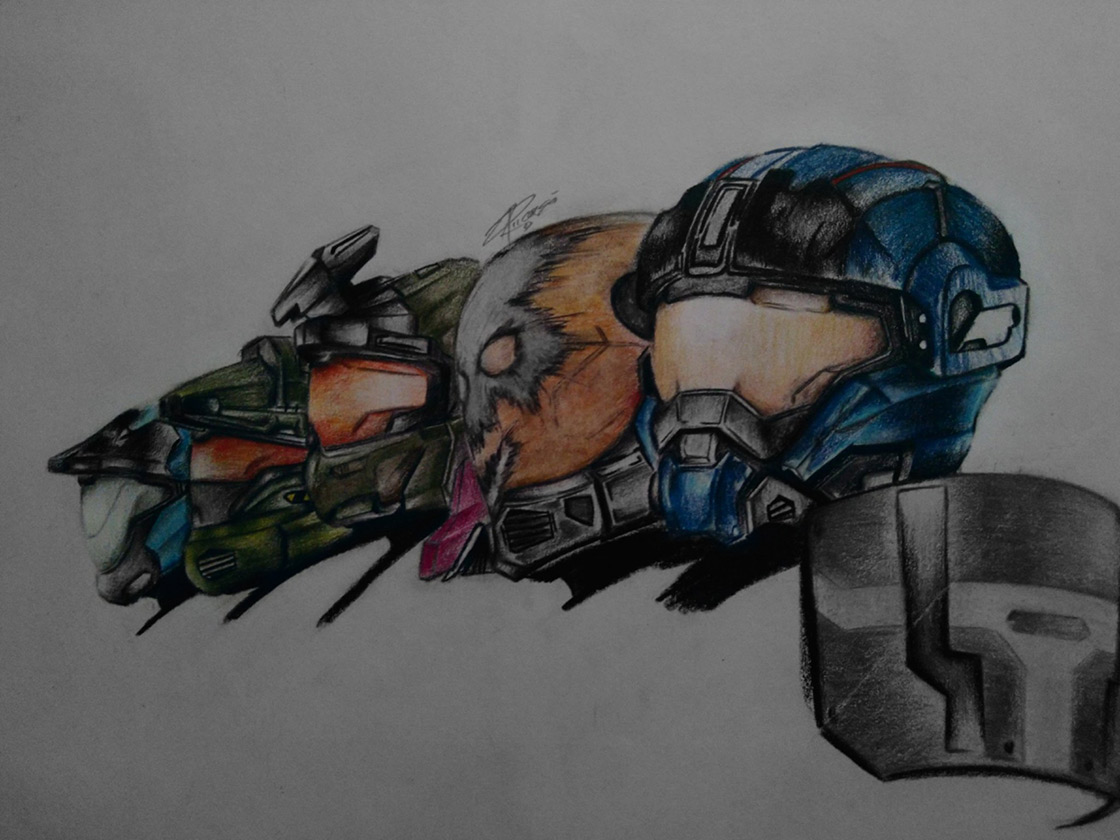 Halo: Reach, @angel_piicaso
Eye Candy
You aren't ready for the stellar prop transformation and tattoos this week; you really aren't so just read on to see the magic for yourself. ✨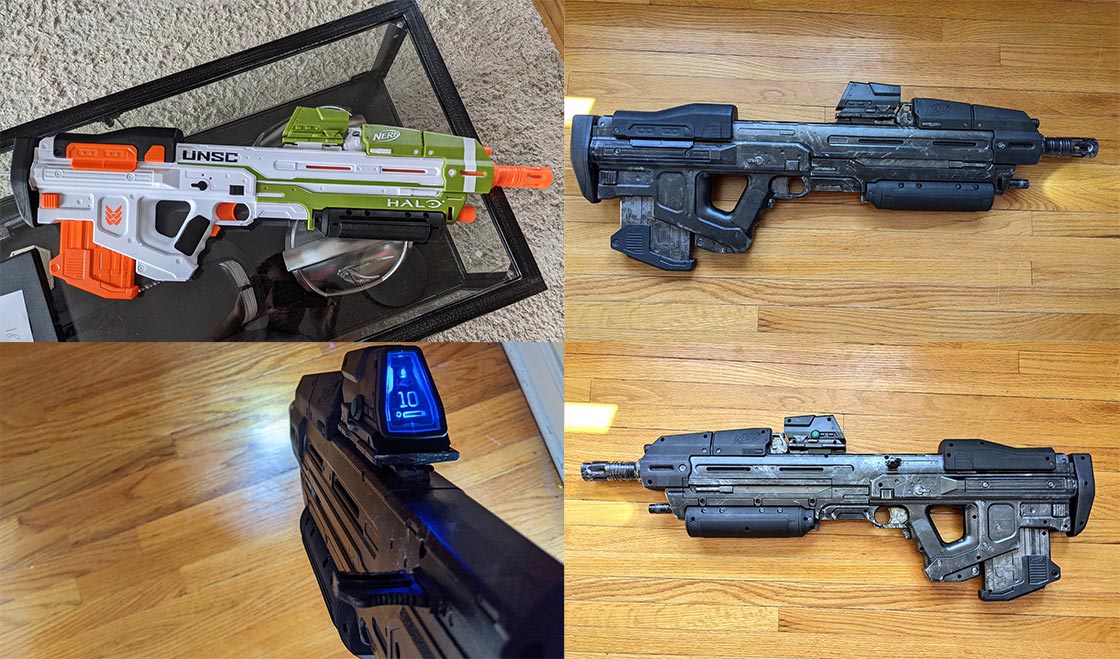 Nerf AR Transformation, @JoeGoodberry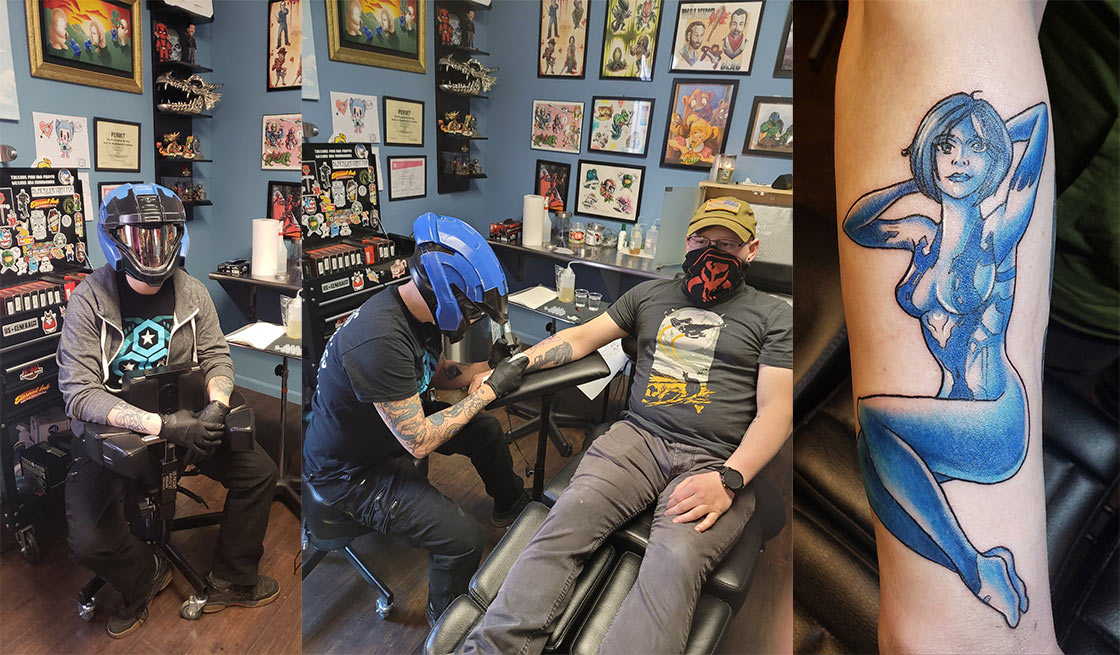 Cortana for the 405th, Tattooed by @FissofFury for @negativecacti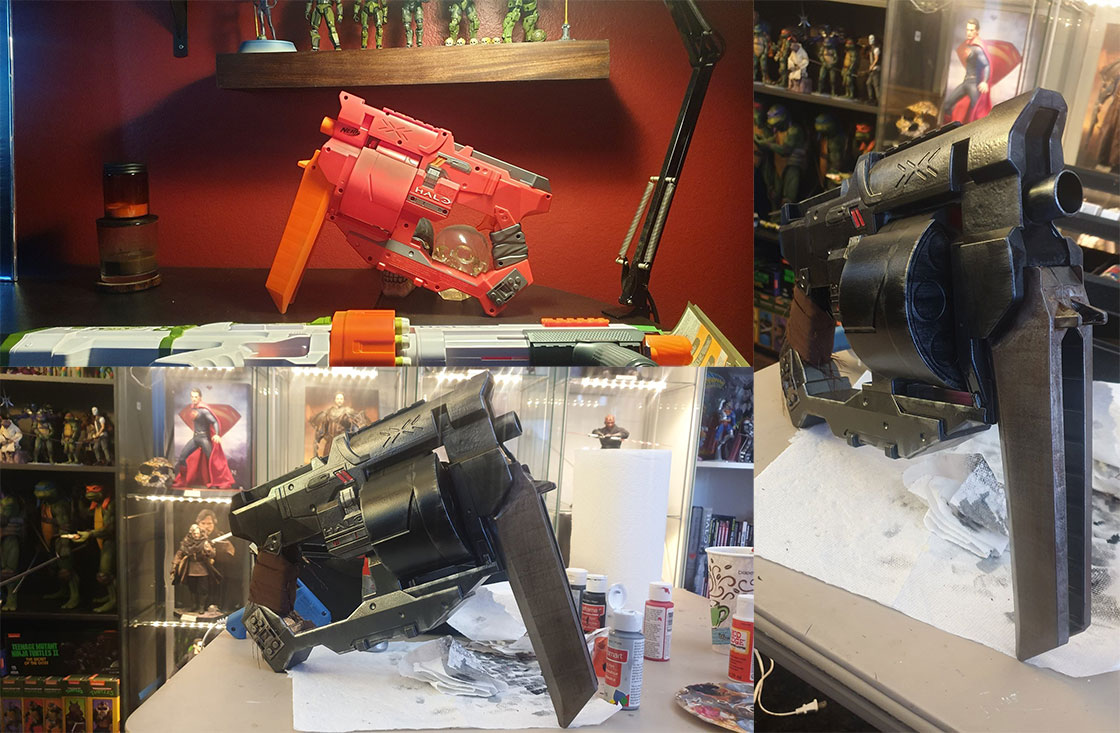 Nerf Mangler Transformation, @Darksim007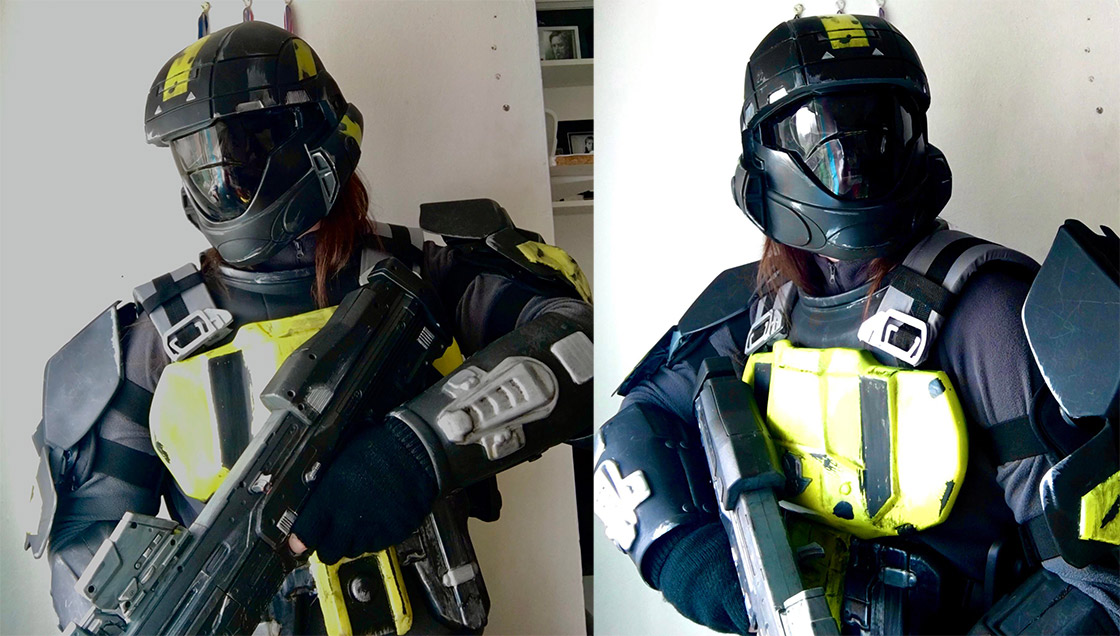 Ready to Drop, /u/QueenBHartigan
Picture Perfect
Looks like the Bunny did a fly-by and dropped off some eggceptional screenshots too! 🐣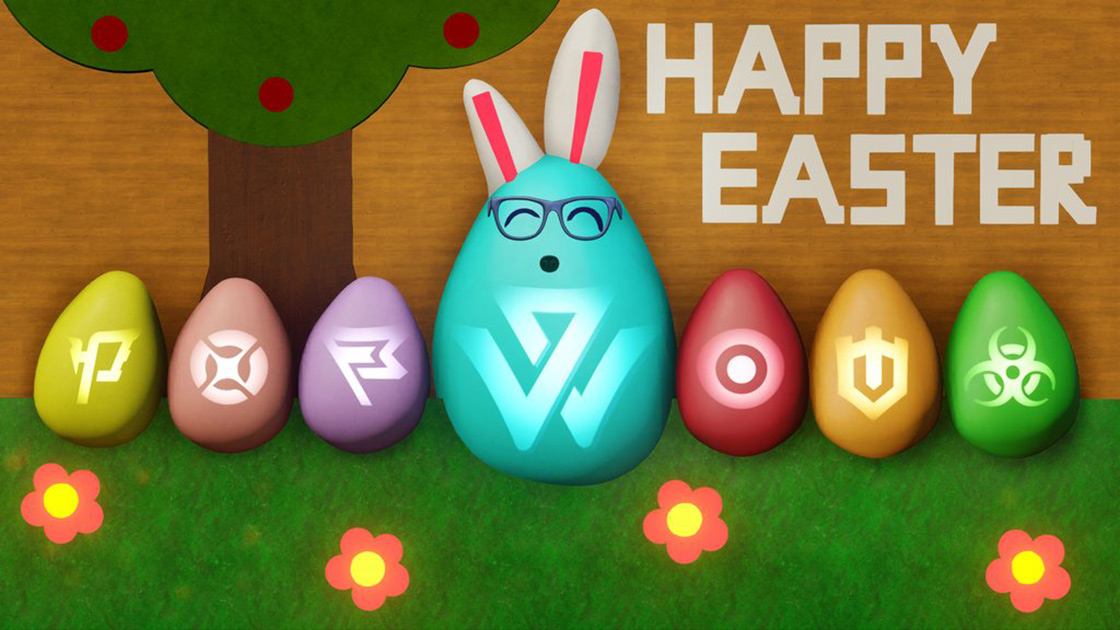 Happy Easter, @HaloHotShot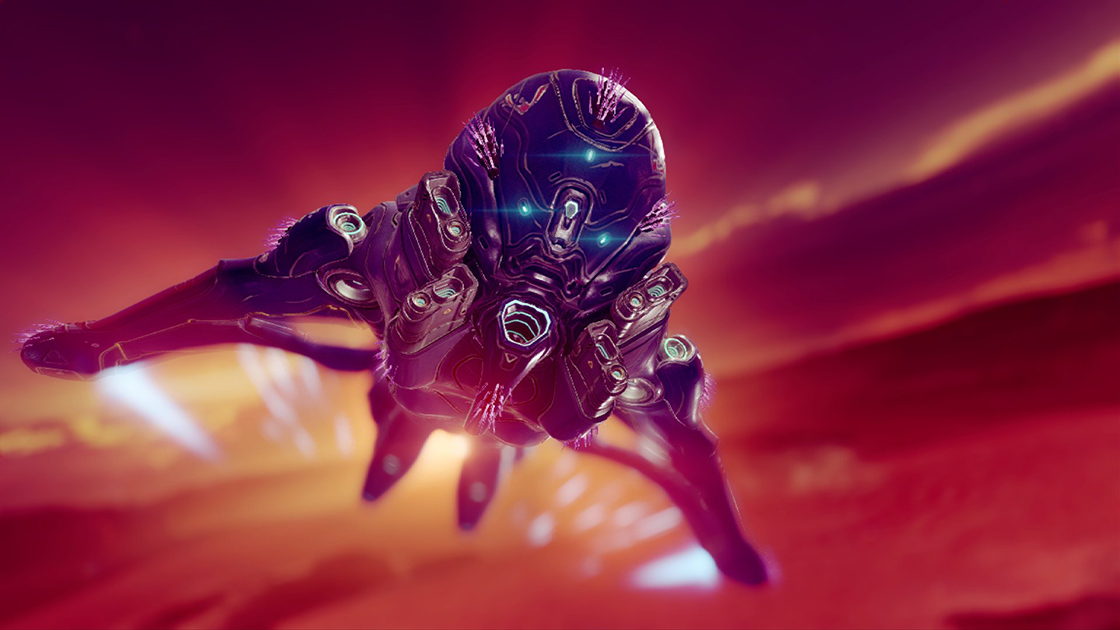 Banshees are the Bomb, @itz_rexzz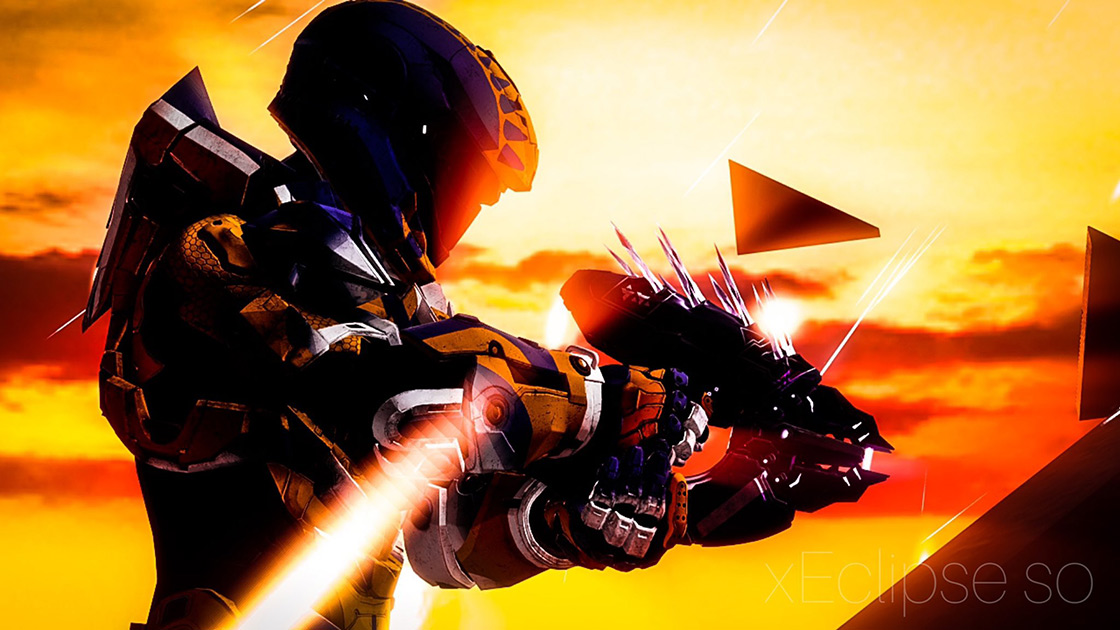 Solar Flare, @xeclipse_so
Sweet Rolls
If you're here for the videos, grab a bucket of popcorn and then your seat and let's get the show on the road! Believe me, this is one week you don't want to skip.
Timelapse and speedpaint videos always bring me joy so when I saw @LowResDev share one for this adorable Chibi Elite Zealot, I had to watch it. Seeing the Elite come to life in Photoshop is super neat!
If you like Halo: Combat Evolved and trick jumping, then Schema is for you. Spasmodic Gaming put together a video of some insane trick jumps you can pull off in CE. There's some skull usage happening but it's still pretty crazy to see Chief flying around like this.
Now, how about some Halo 3 trick jumps? Because this video will absolutely blow your mind. Just sit back and enjoy the show put on by the guys over at J2theTon in Tangerine. 💥
While we're on the subject of Halo 3, @Halo_VFX took a stab at remastering the Full Circle cutscene. It's short and sweet but looks great to me. What do you think?
This next video is a "making of" probably one of the best I have ever seen. @kathymillatt took our E3 2018 trailer and recreated it in a diorama. Seriously. She walks us through her process and how she put it all together and then you get to do a flythrough at the end. It's mind boggling good!
Petits Fours
Individually wrapped treats to go!
Doodle's Snickers
I'm forever a Nintendo girl at heart so I don't think I can adequately express how much I absolutely love this piece by @pikathorchu. Everything about it is super!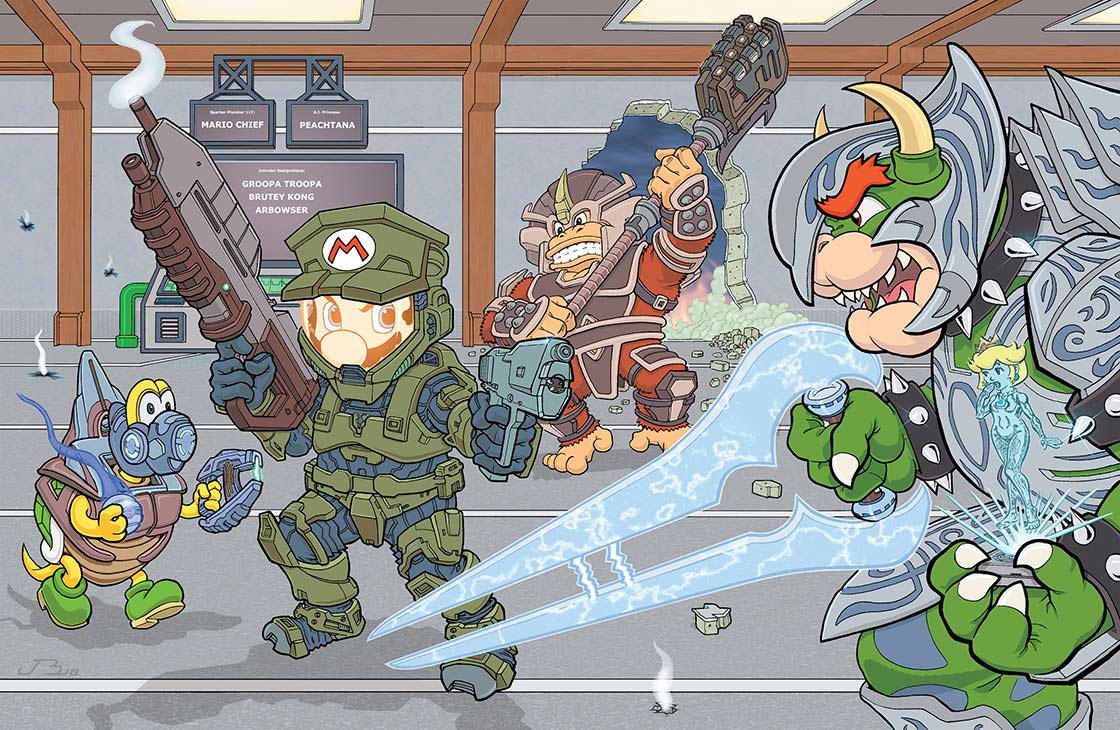 Fin
That's a wrap for this latest edition. As always, if you are featured somewhere in this (or previous installments!) you will receive some super sweet Fire Unicorn rewards provided you fill out this form for me. Remember that it takes about a week or so to get them after you fill it out so check back late next week and then you can show off to all your friends! 🦄🔥
Ciao! xx
--Sam