Happy July, Halo fam! June was pretty exciting, wasn't it? From the Multiplayer reveal, to the behind the scenes with MP team, to the Waypoint edition of Inside Infinite (my personal favorite!), there was so much good stuff to unpack. Seeing the absolute love and adoration for the Weapon was amazing and, as you'll soon see, there was a lot of excitement for her.
For those of you in the US, it's probably a long holiday weekend with the 4th on Sunday this year. I don't know what is on your agenda for the weekend but my plans include sleeping, playing some Halo, playing with the pups, eating a hot dog, and maybe some more video games.
Before all that, I fully plan on drinking another cup of coffee and enjoying some fantastic community art so join me!
CRÈME DE LA CRÈME
Hayabusa was a Halo 3 fan favorite and we're quickly seeing Yoroi gain some ardent supporters. Not only is Mondo working on something spectacular, community members are too! One look at @AhiruLady's take on it and you can see why. I cannot wait to see many Yoroi Spartans in matchmaking come Holiday 2021™. 🥰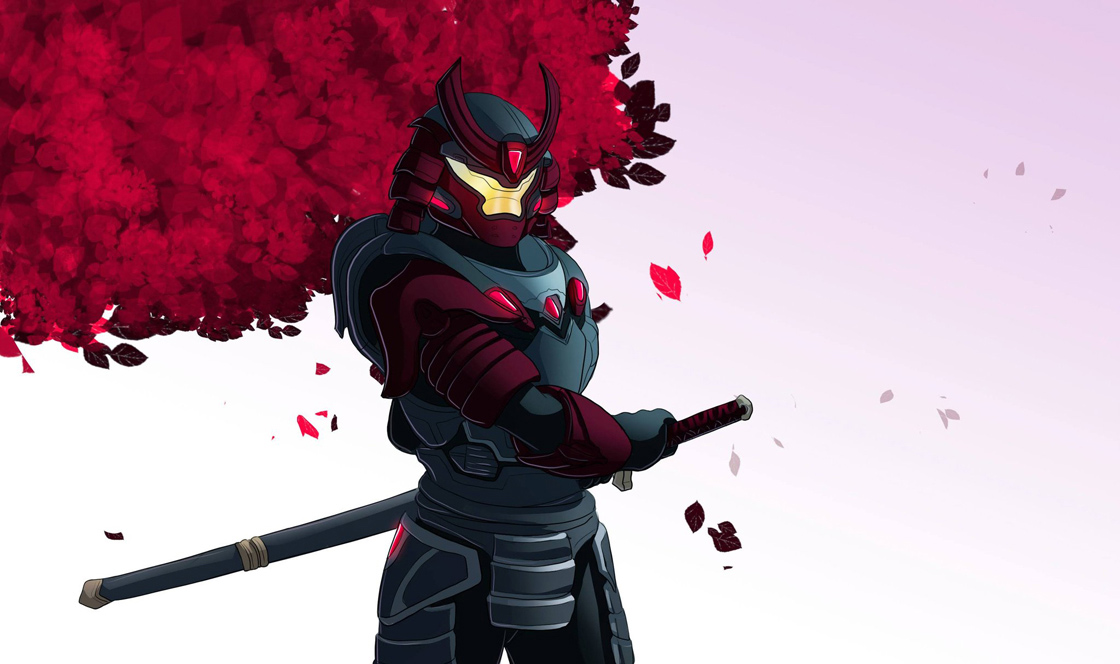 Snack Break
If you liked the music in last month's trailer, then you'll want to give this cover by @AlyxGMusic a listen! It's very well done and, well, Halo music is just awesome, y'all. Blog days are always better with super sweet Halo melodies in the background.
I Need A Weapon
I need a weapon, you need a weapon, we all need a weapon! Remember when I said that people were really enamored with the Weapon earlier? There's been so much awesome Weapon love that she gets her own section this month. Enjoy!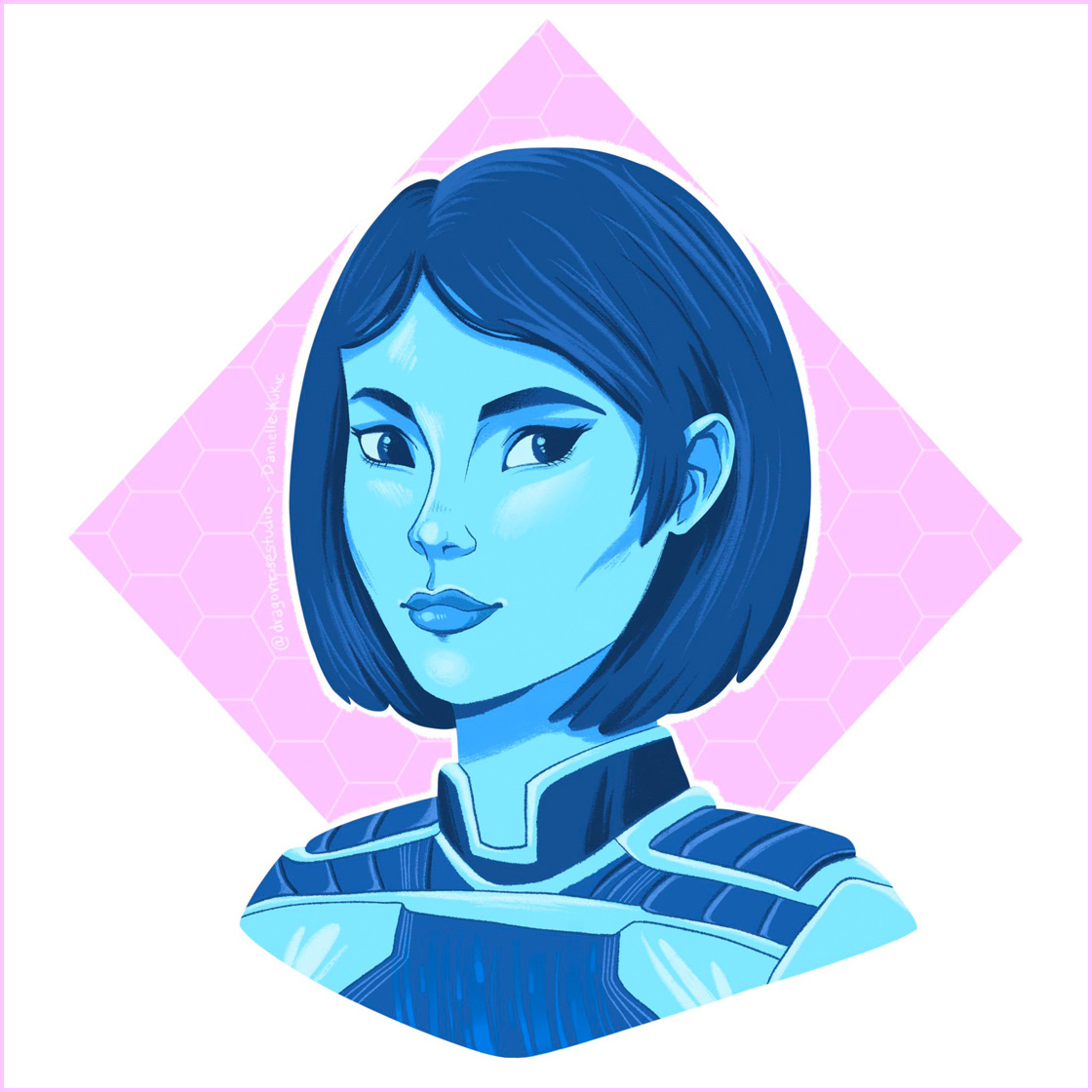 @SpallSpartan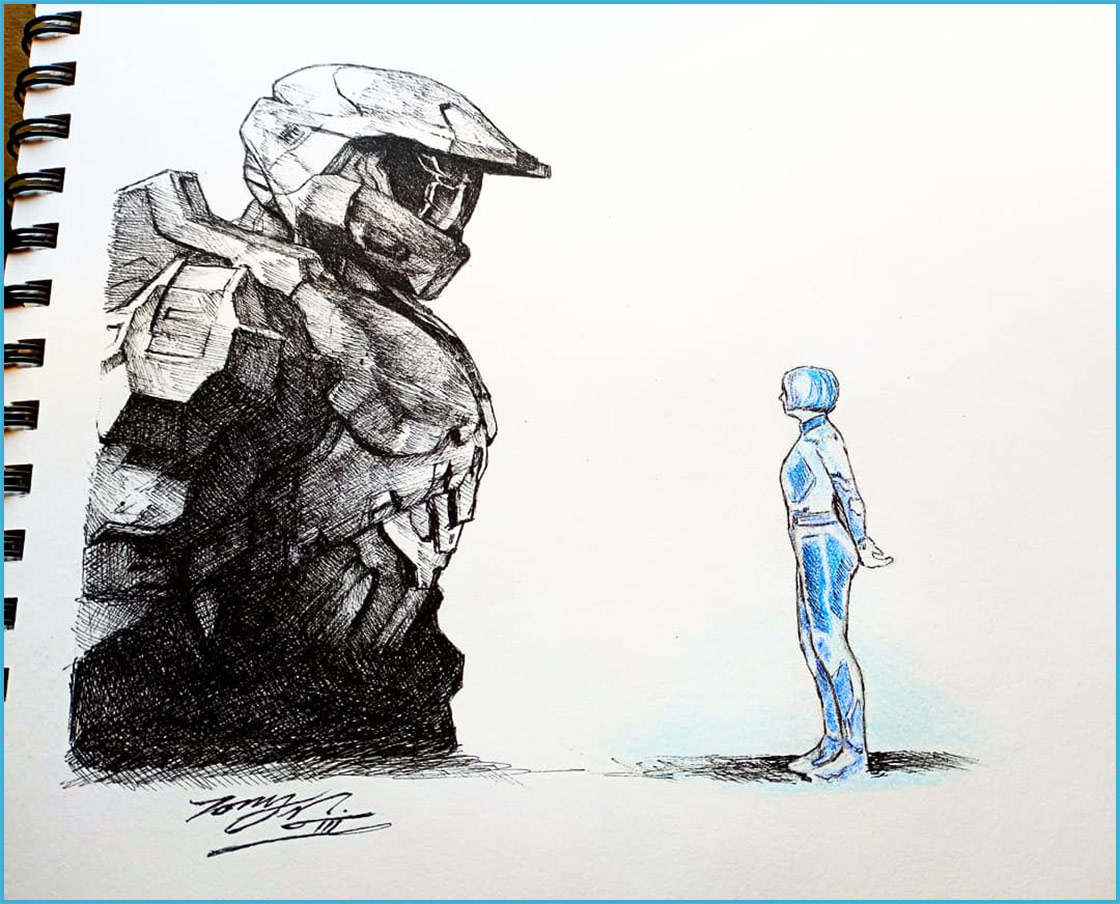 @wishhful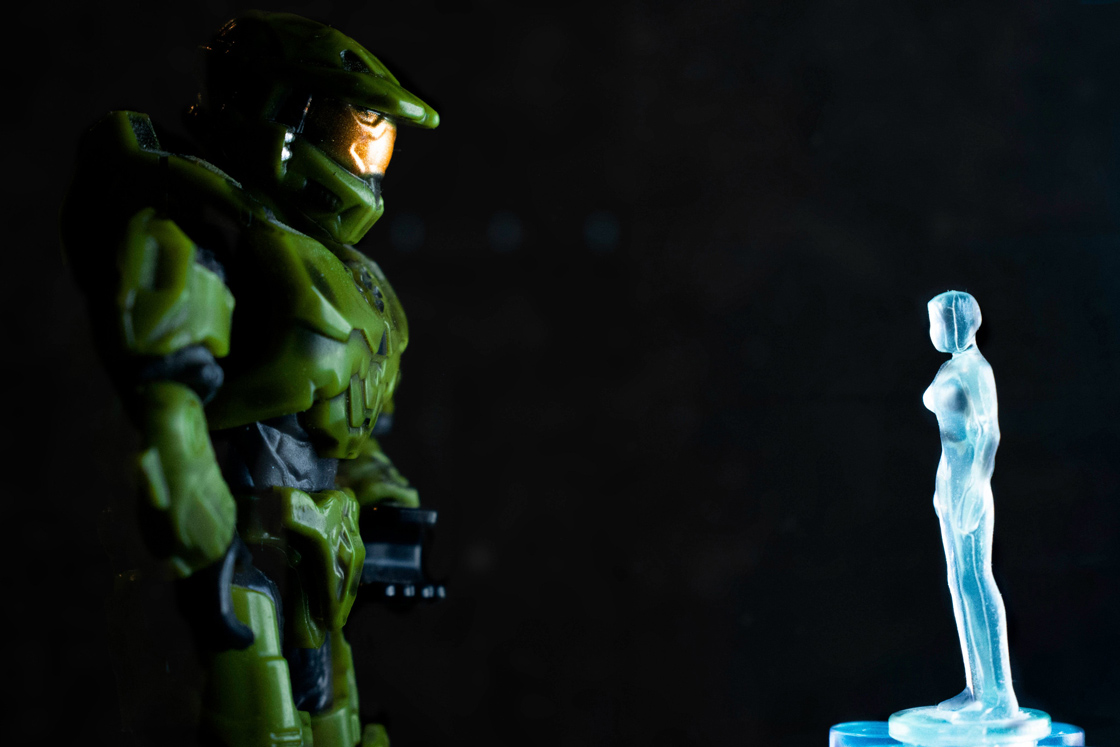 @Tom_Jurassic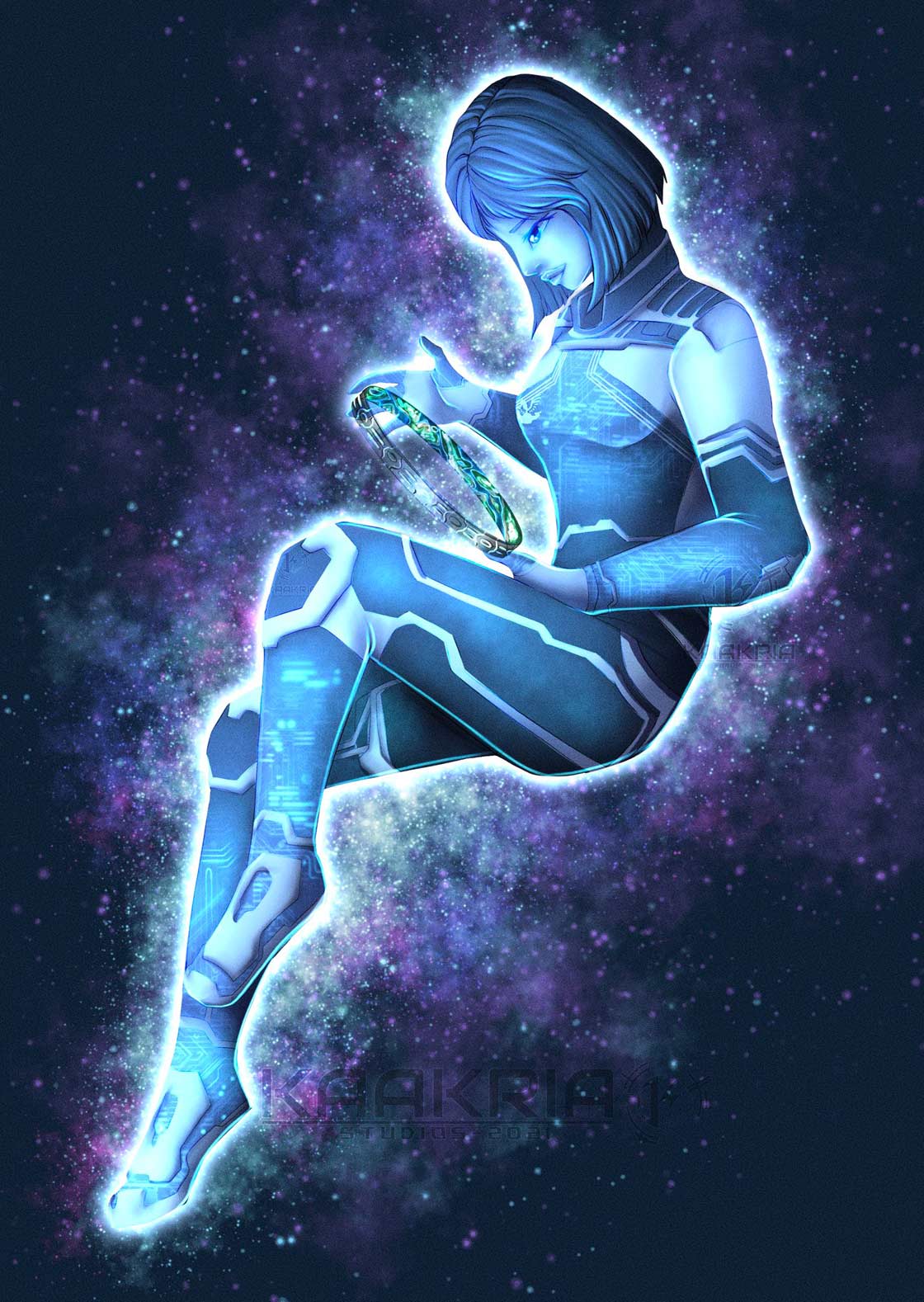 @kaakria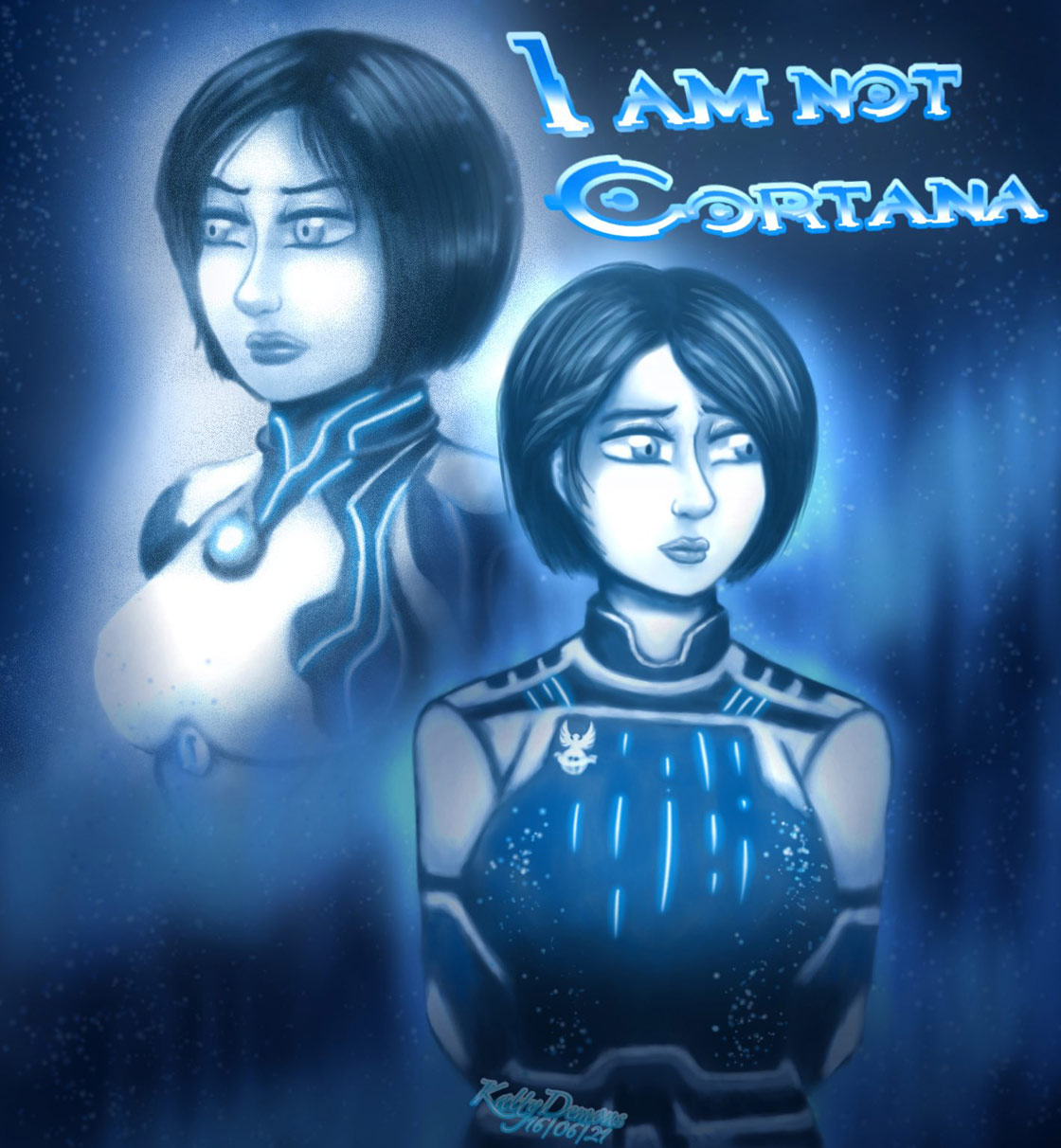 @KattyDemons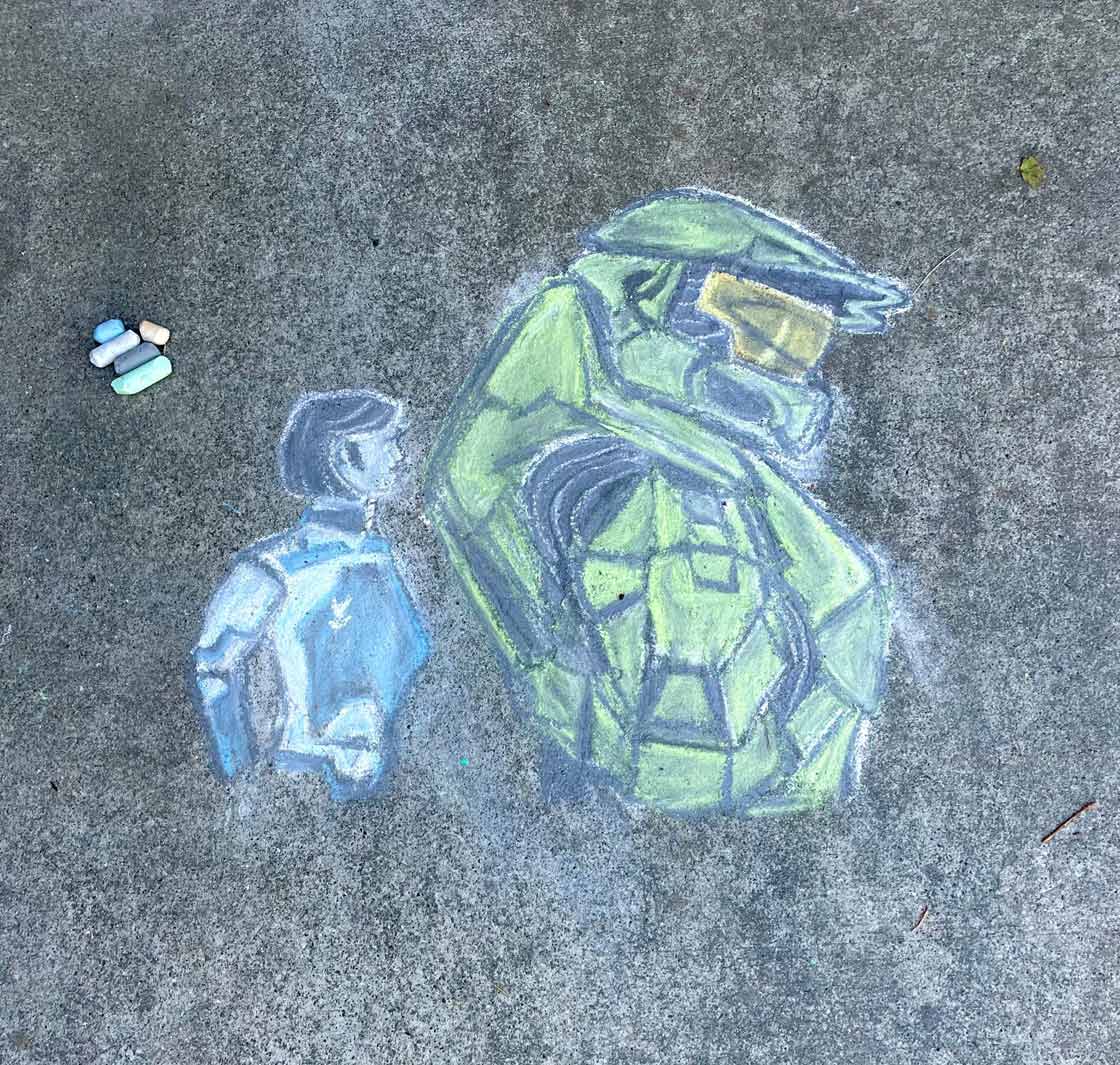 @Kirsty4Halo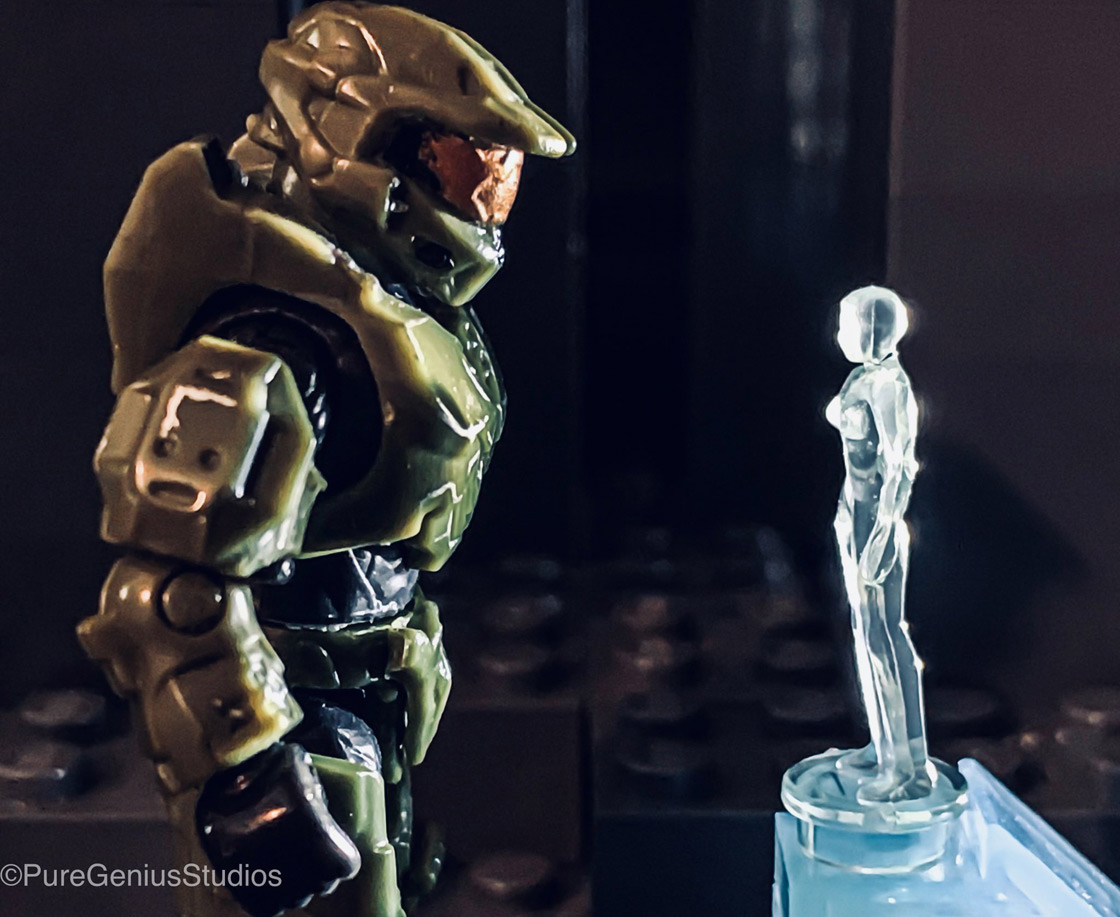 @PureGeniusLego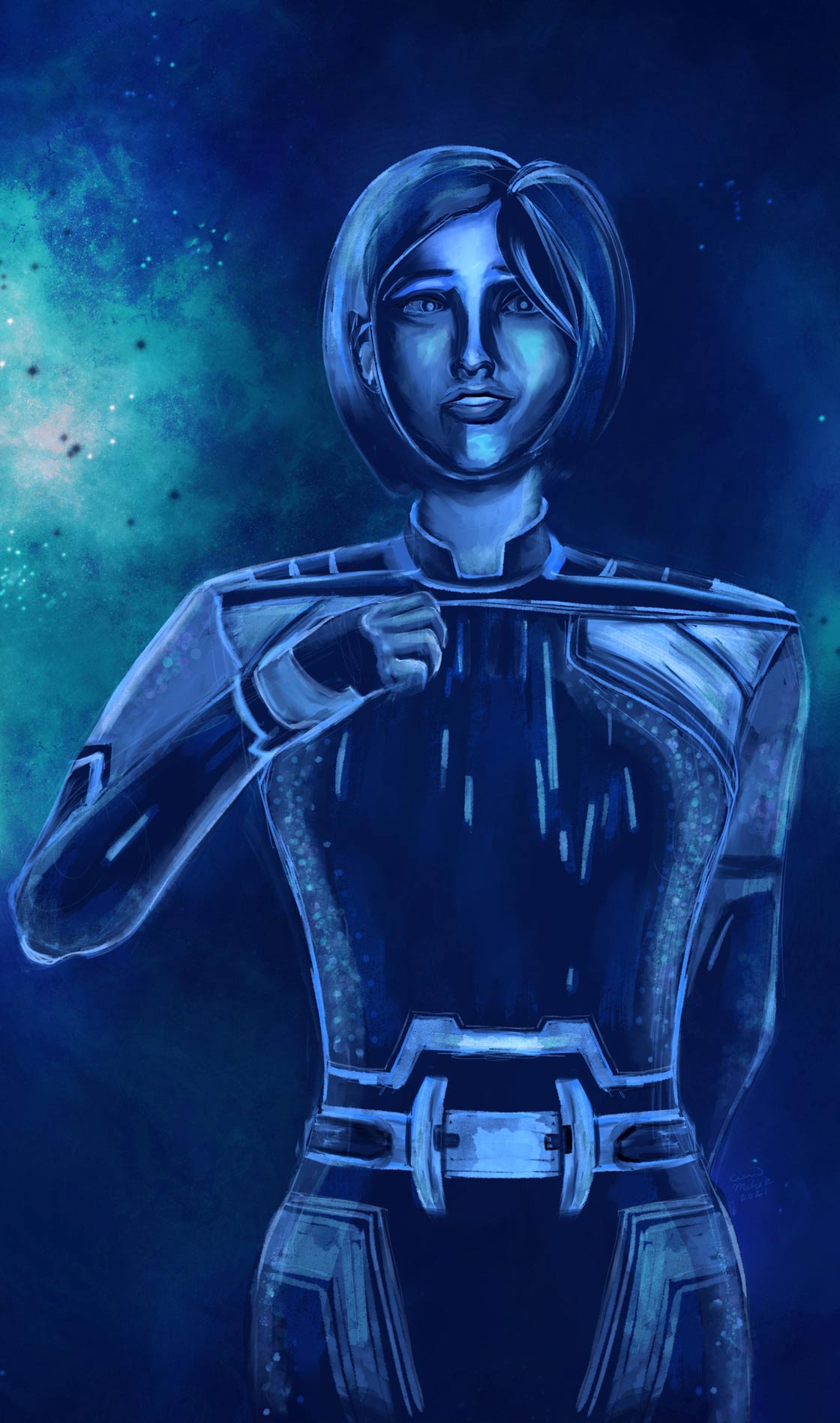 @hapicatART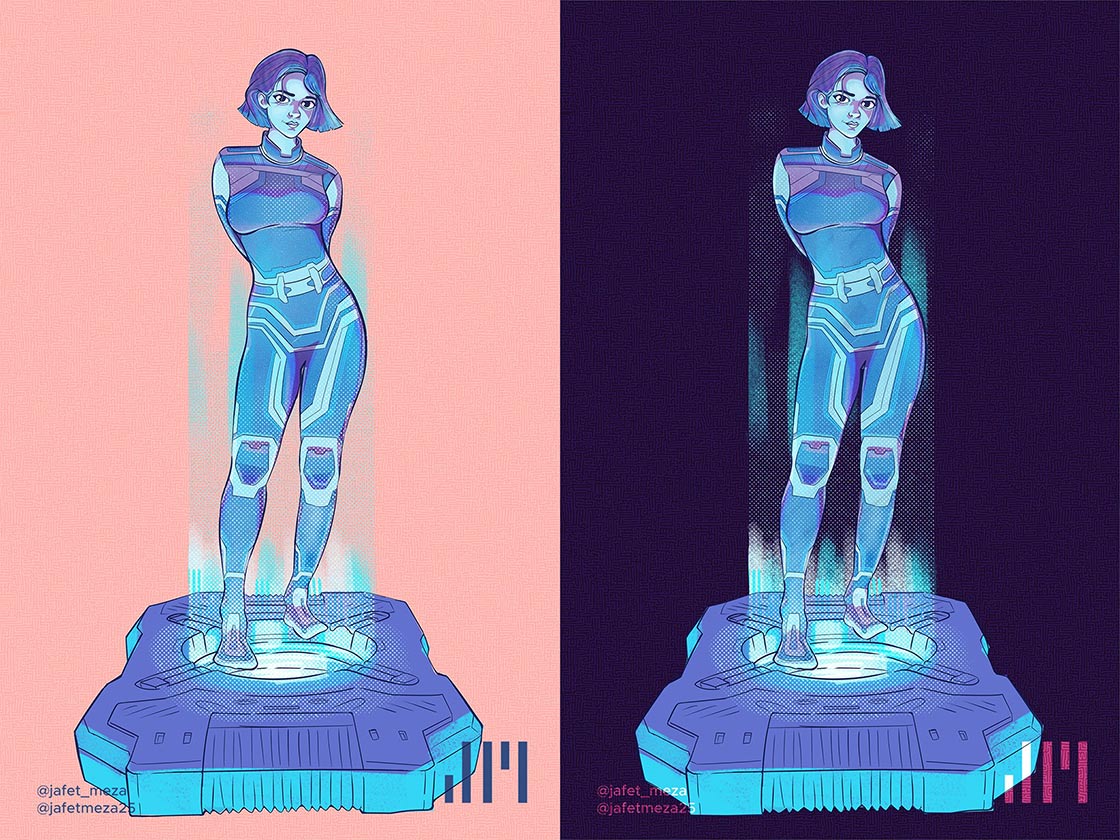 @Jafet_Meza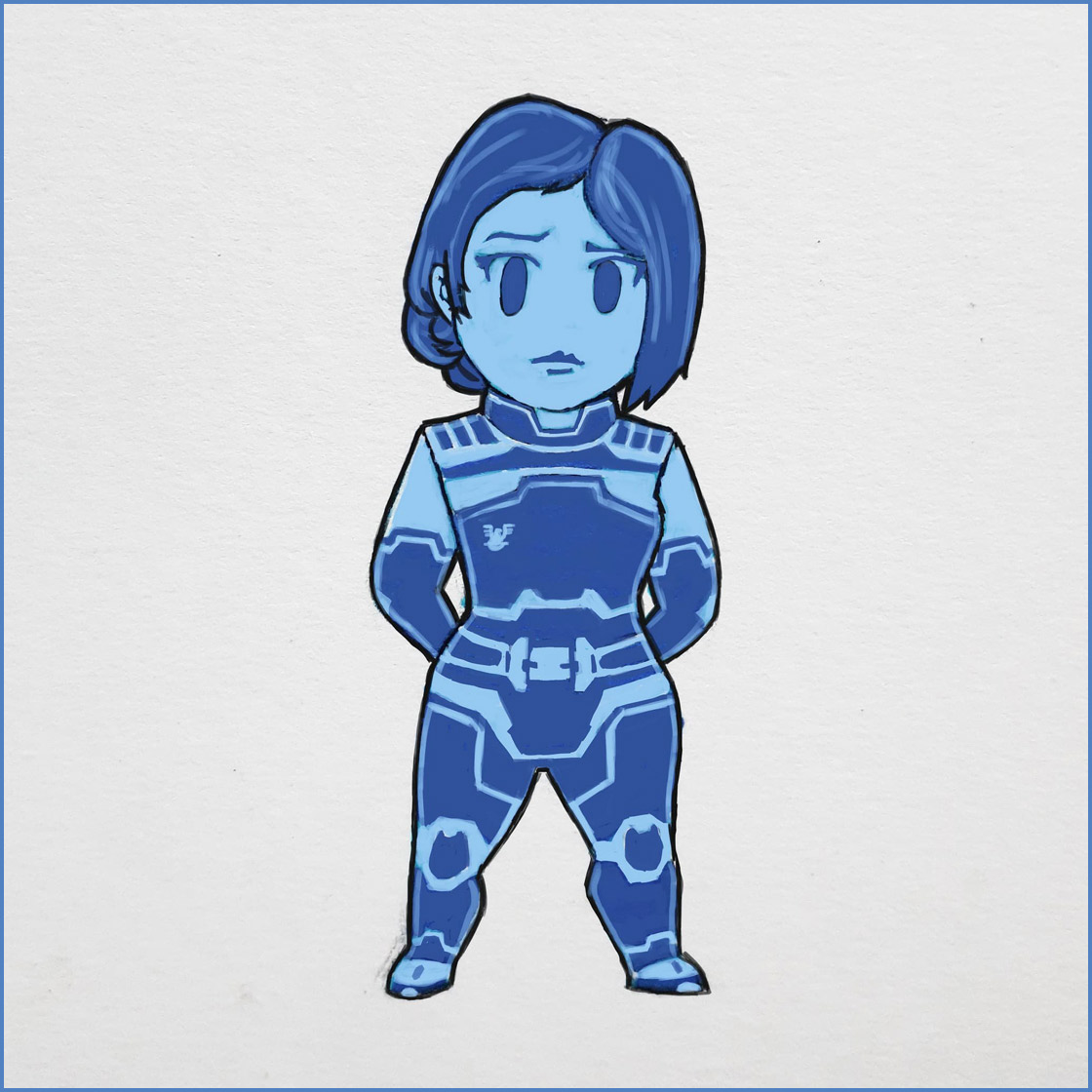 @exclamation_mok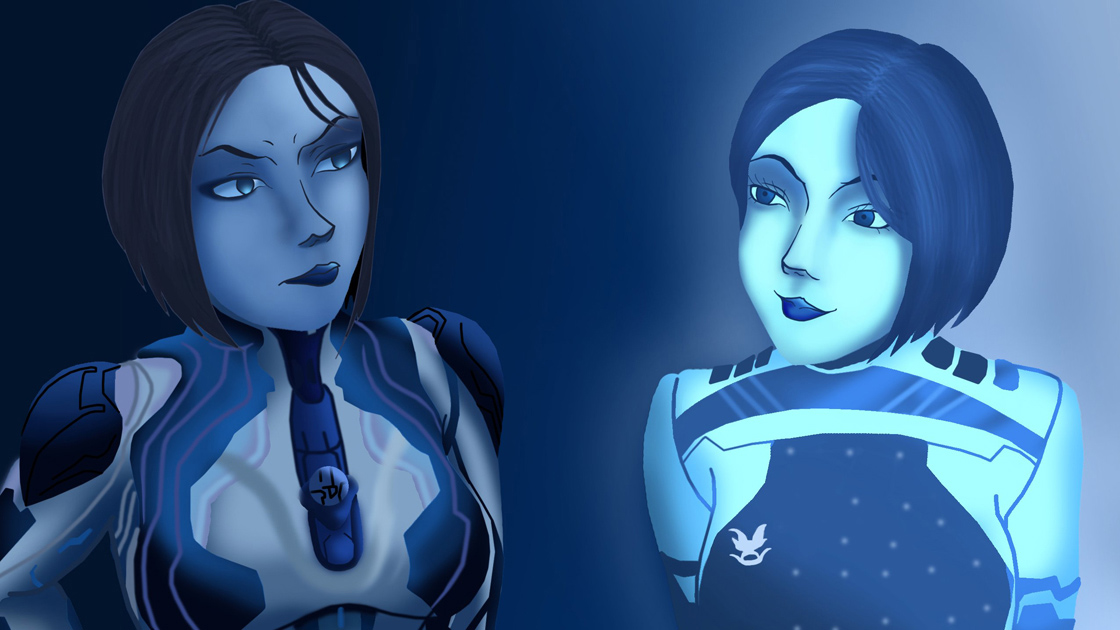 @DivariNico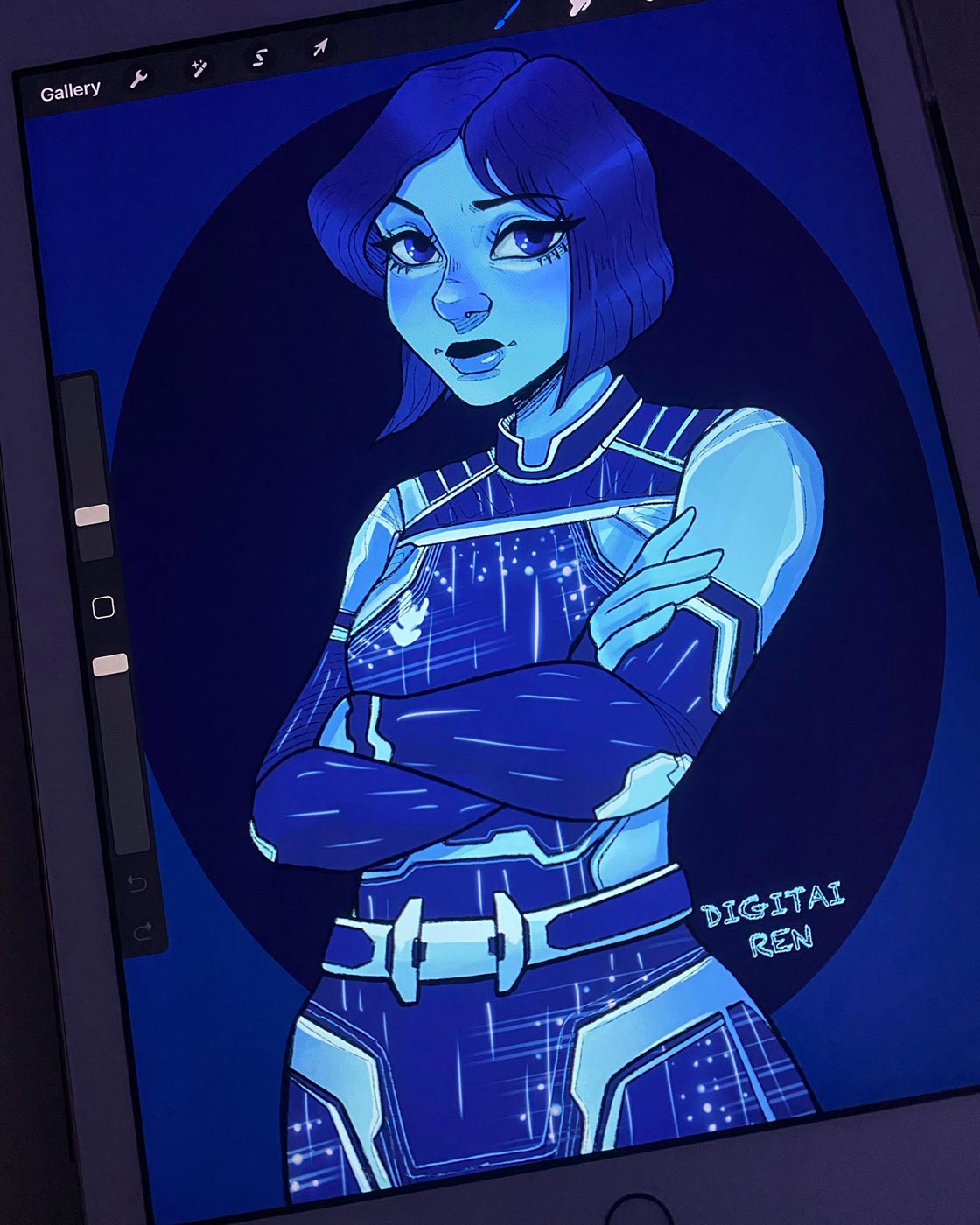 @DigitaiRen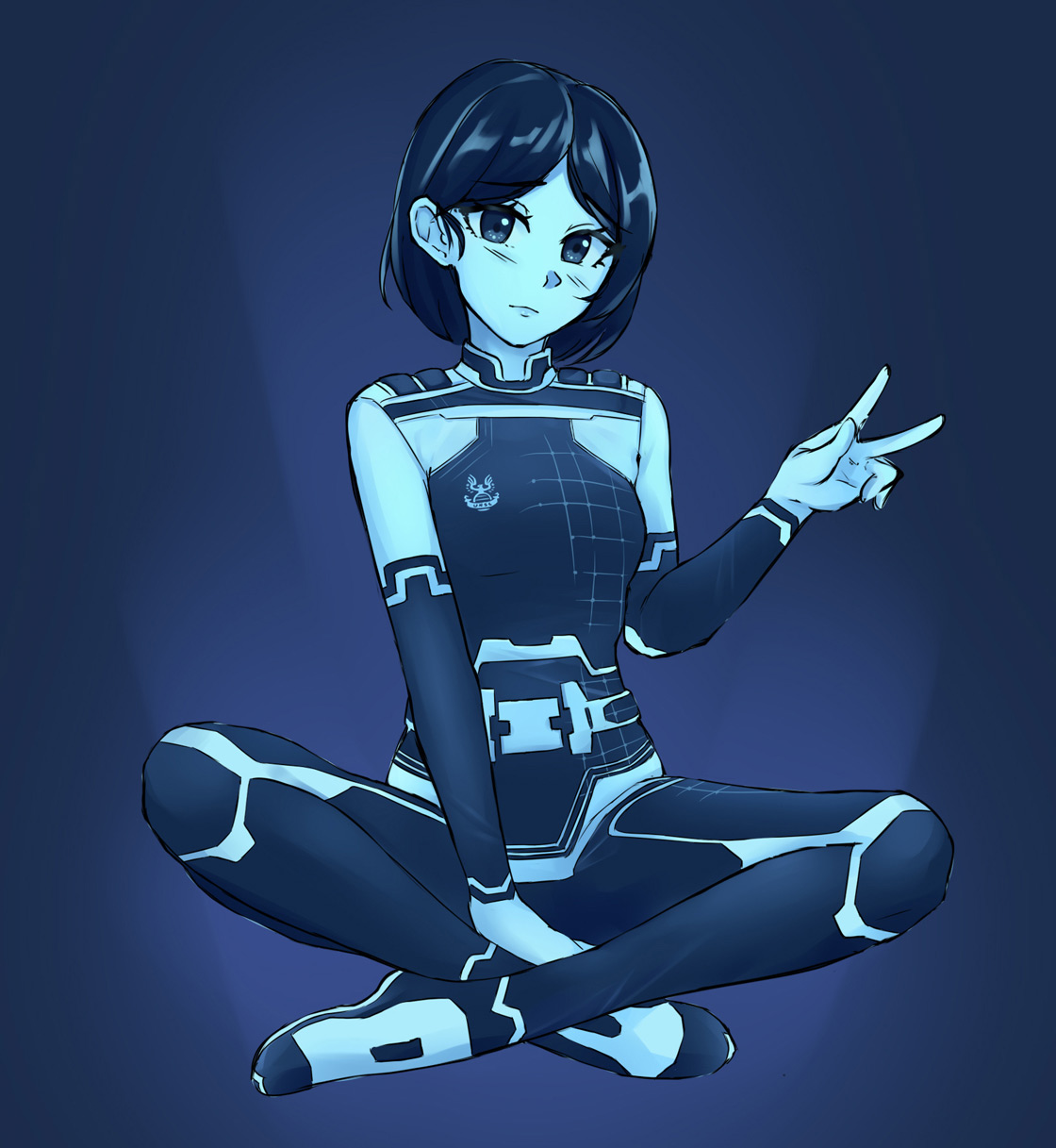 @firex_l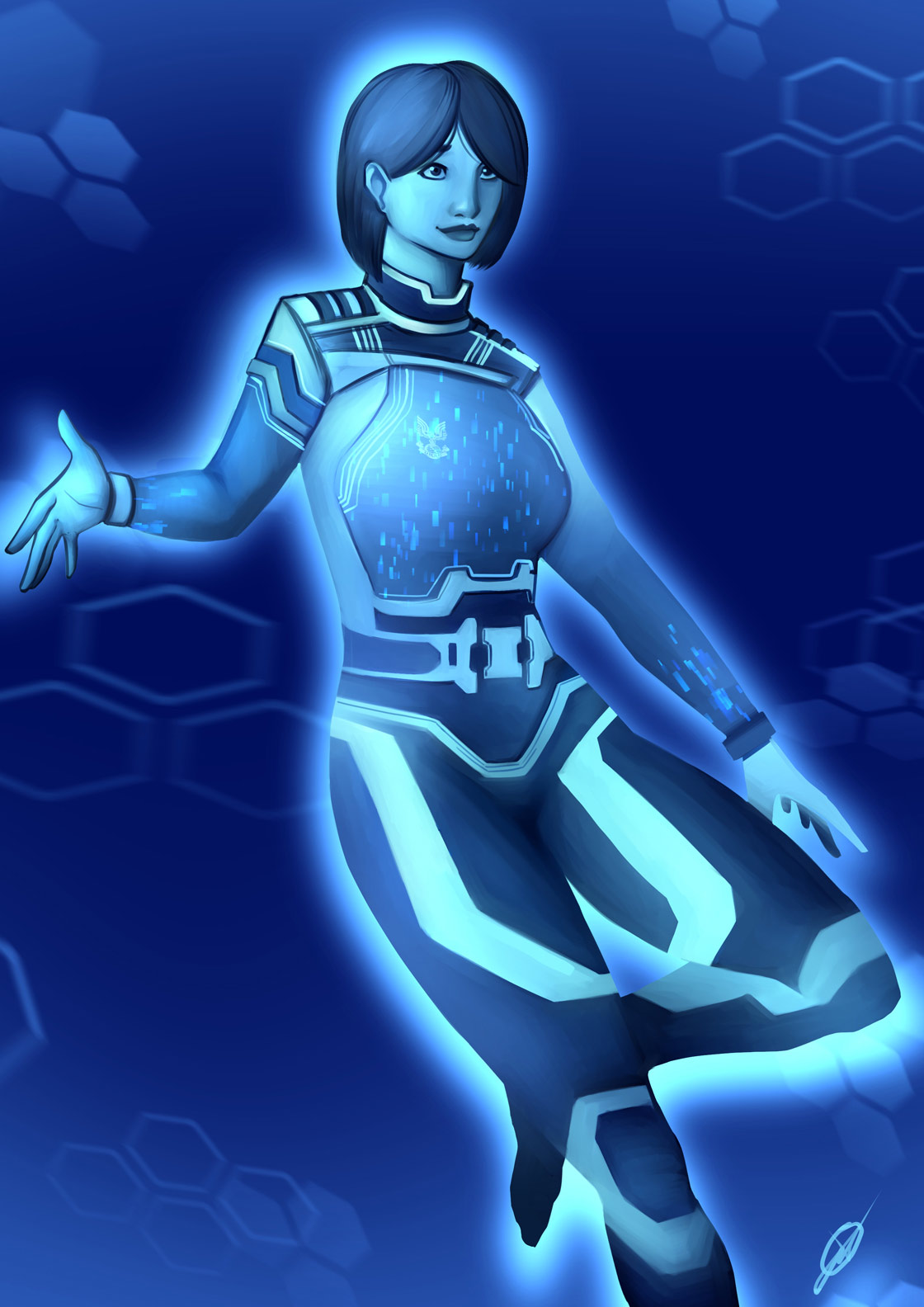 @Diegolzq117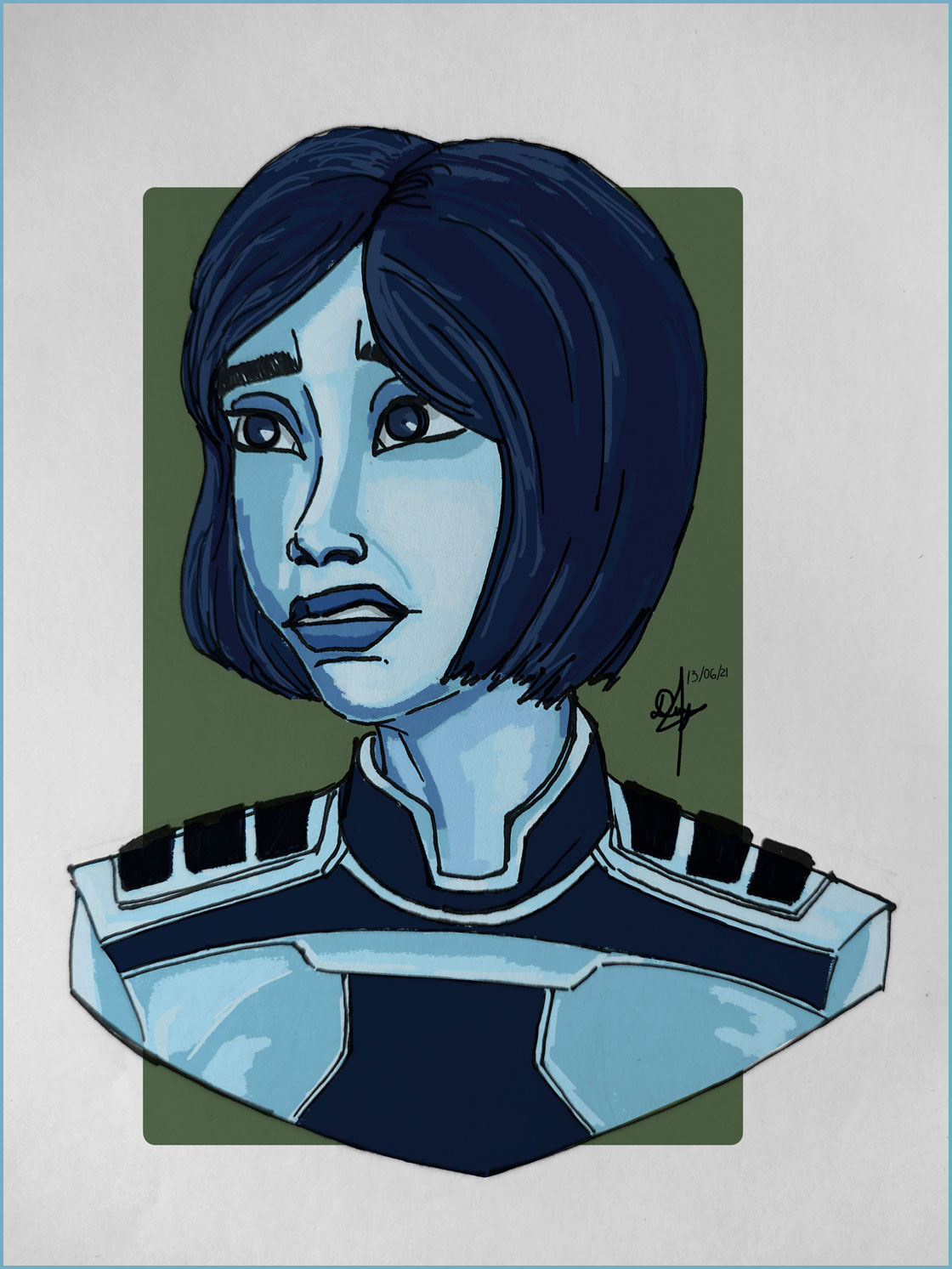 @Callado300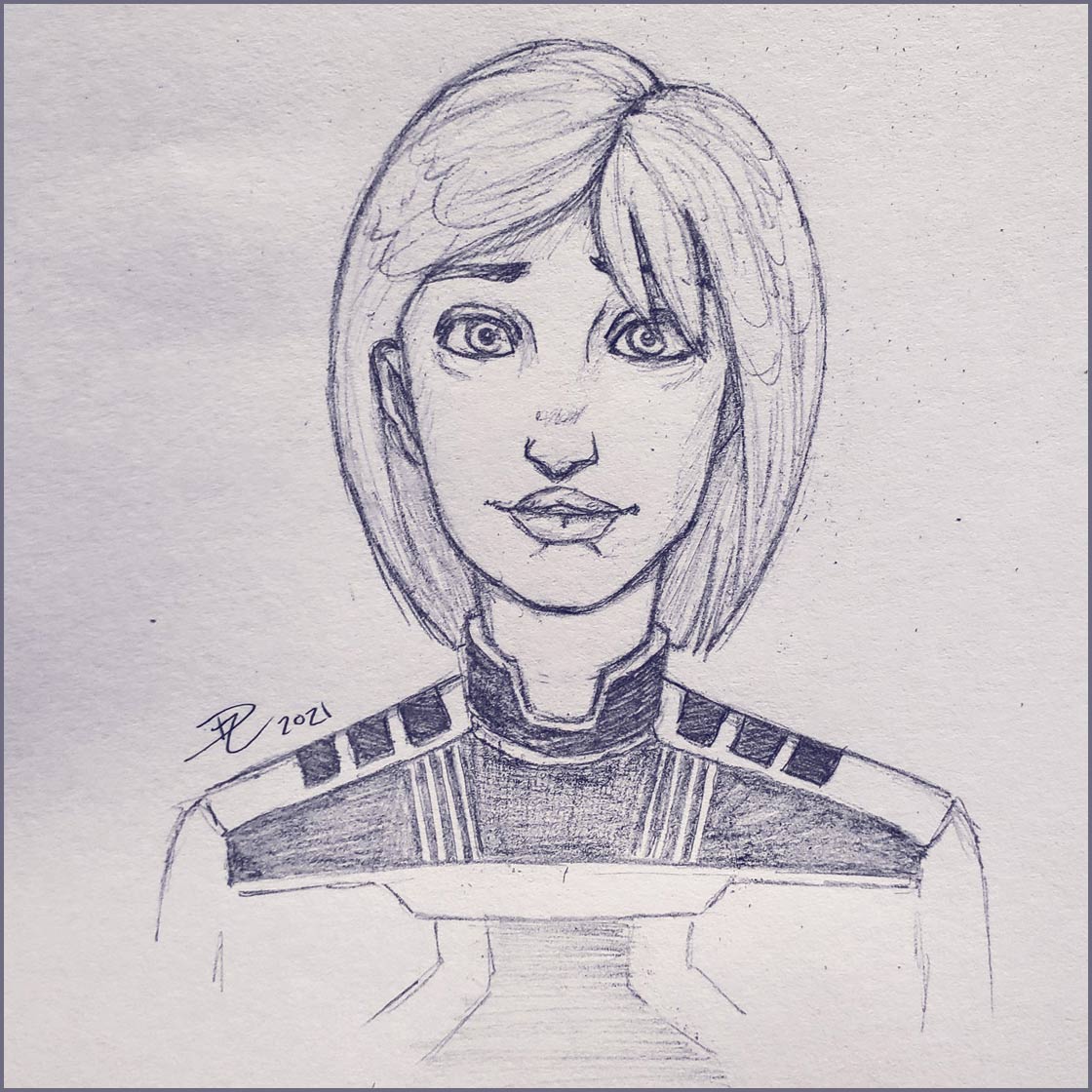 @DannyMacFinn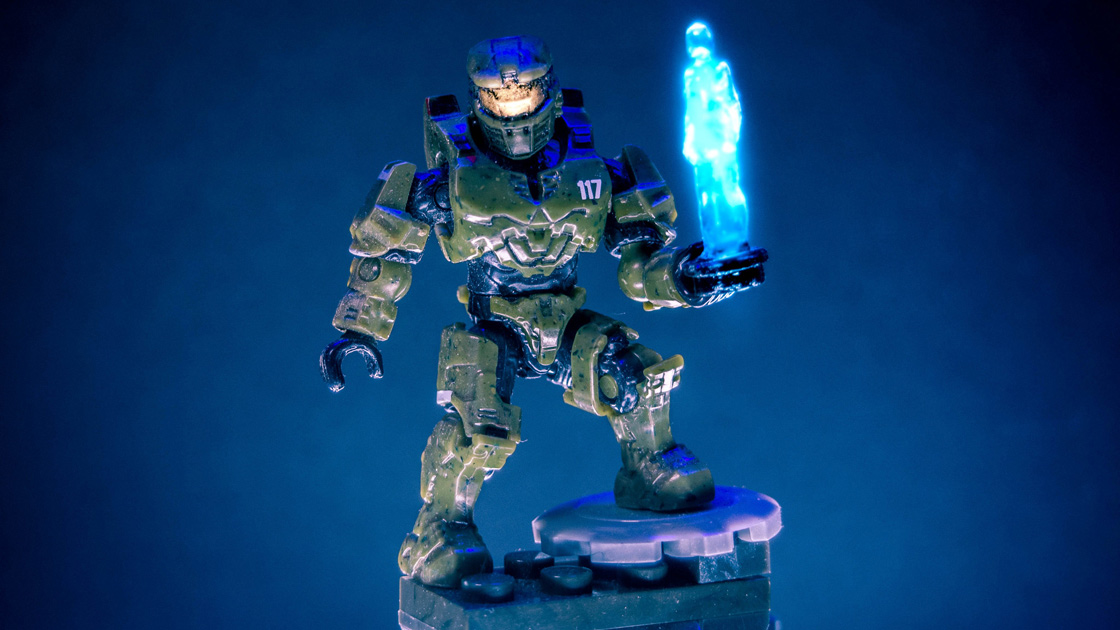 @Kwaanton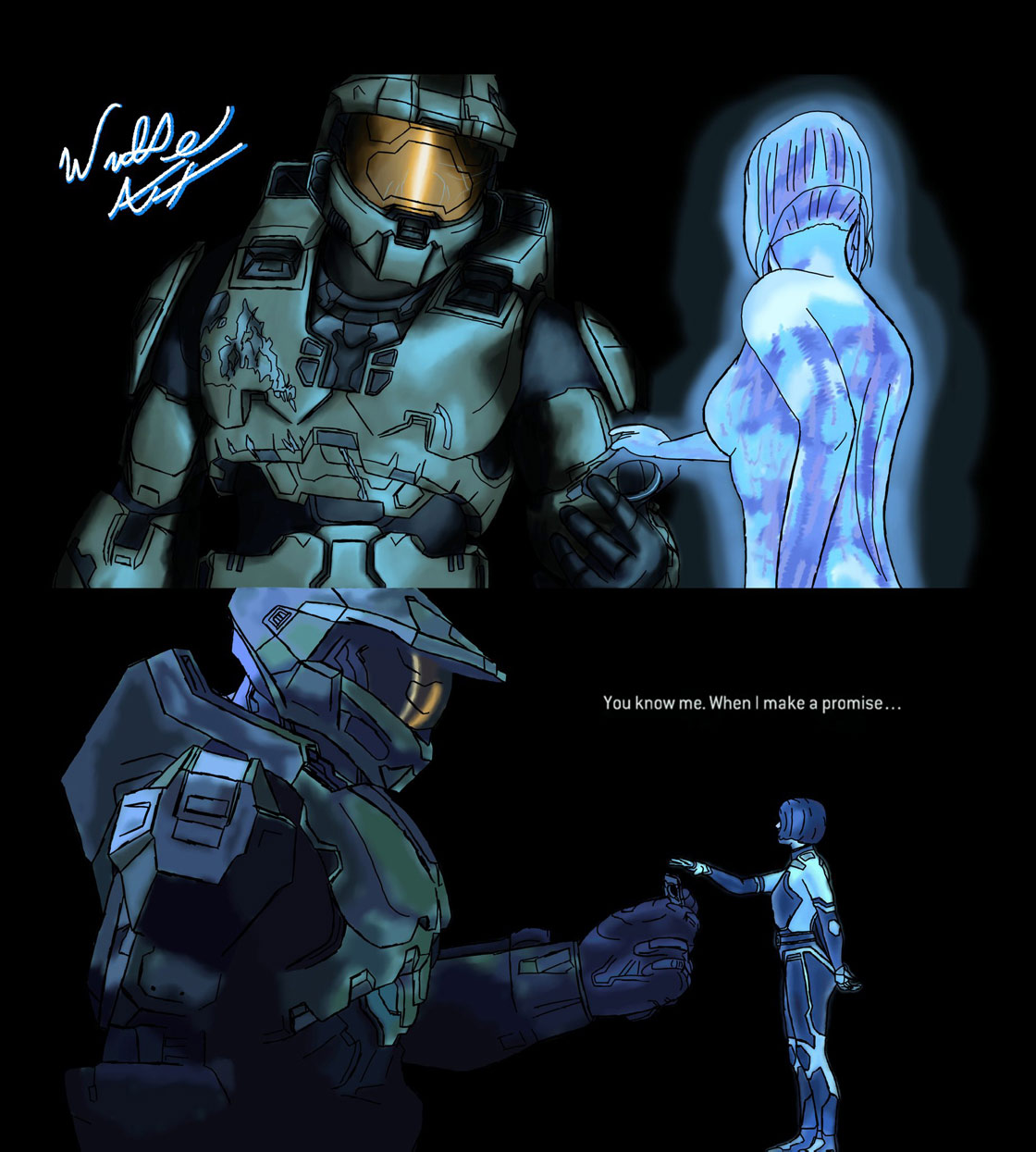 @wulfeart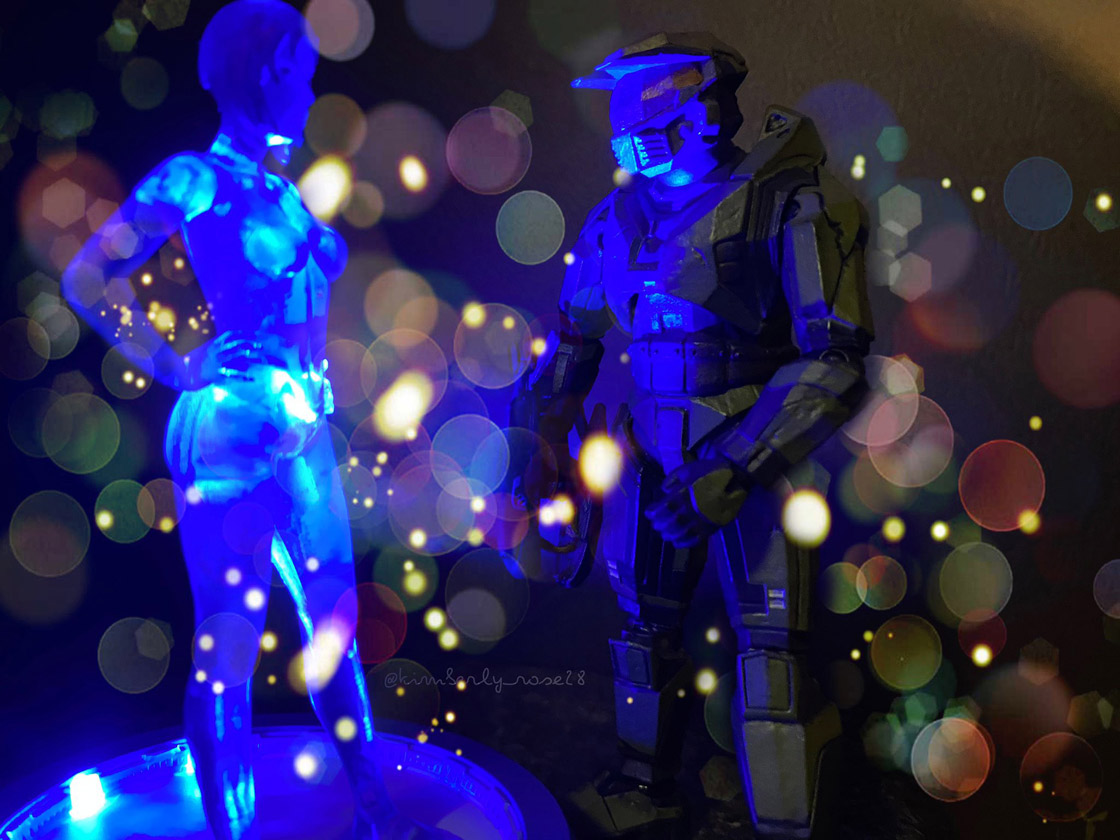 @kimberly_rose28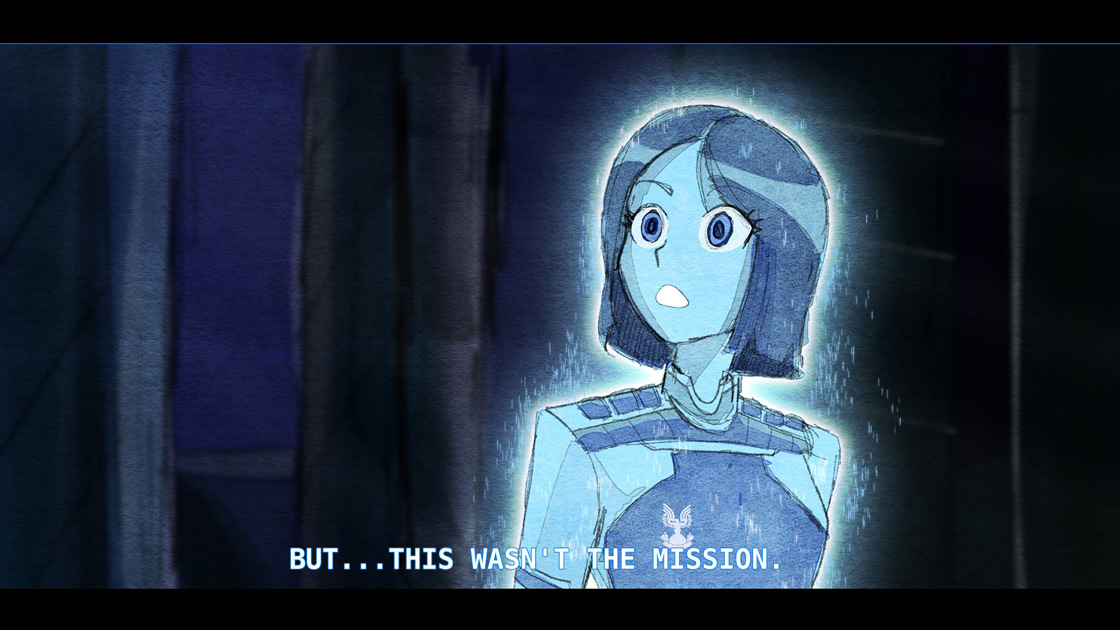 @Animayson
Snicker's Doodles
Don't worry, there's more than just The Weapon to go around. Plenty of other incredible art for you to sink your teeth into this month.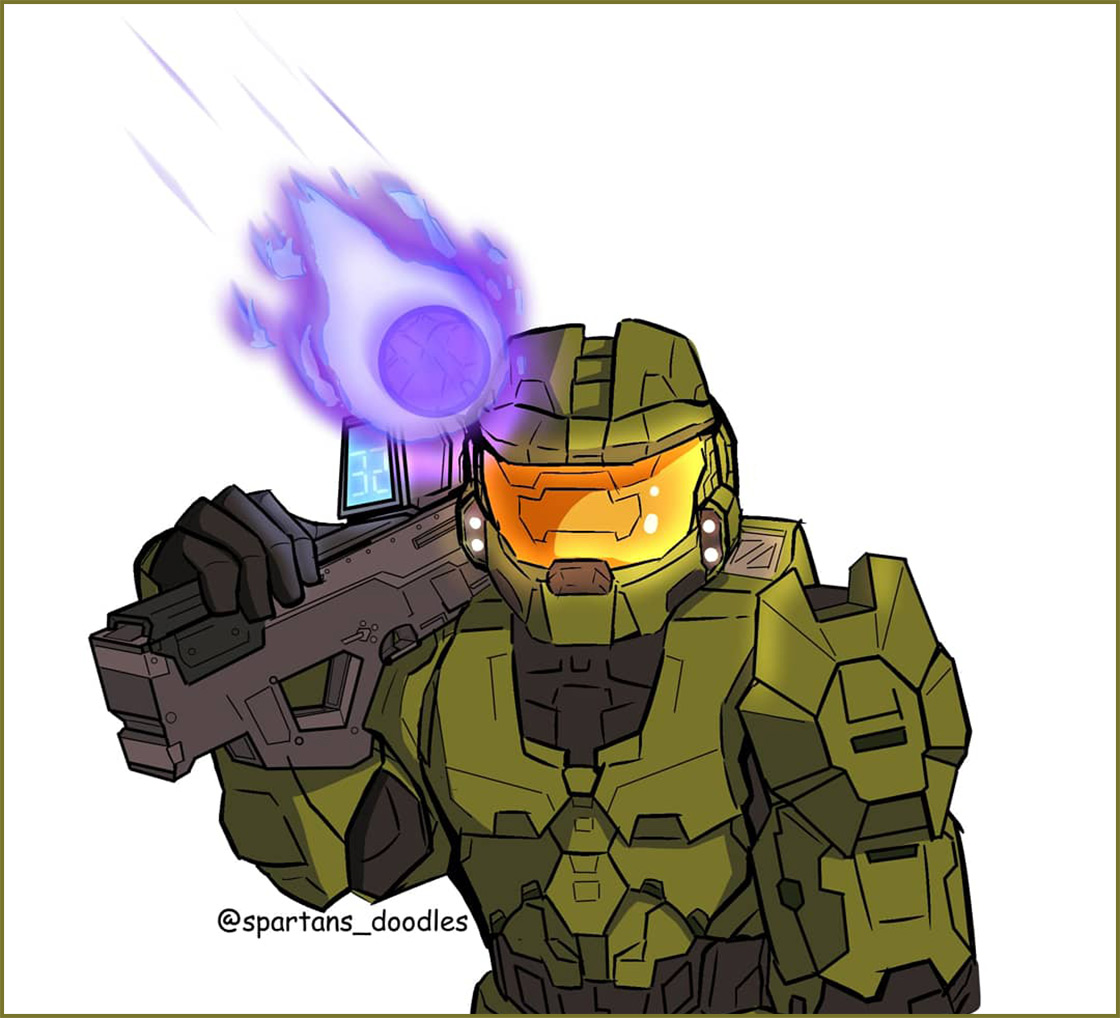 Chief and a Grenade, /u/spartans_doodles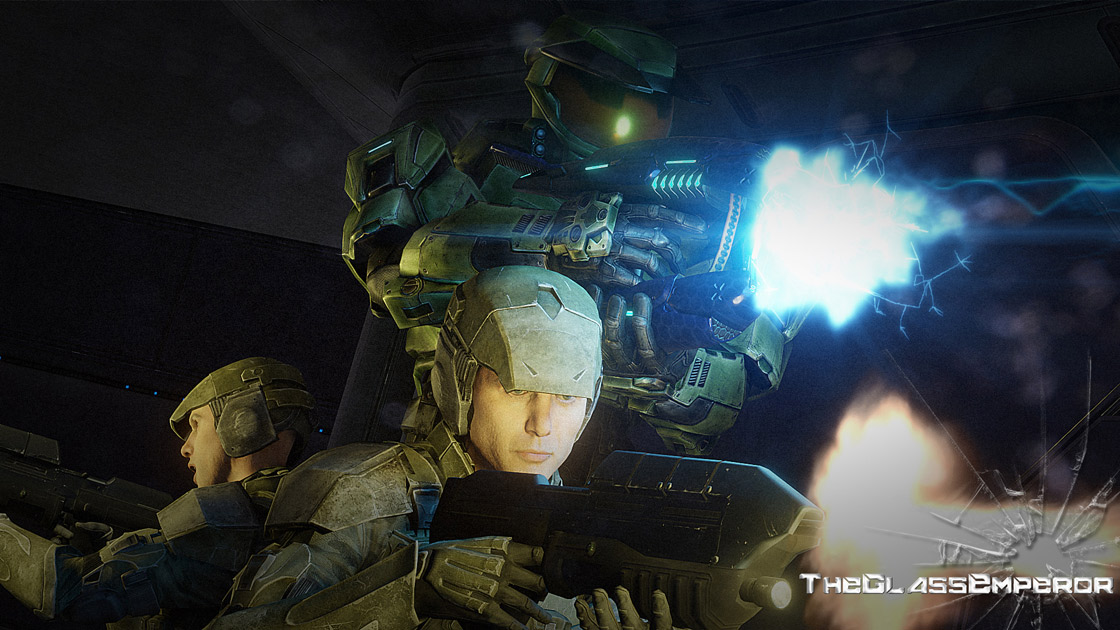 First Strike, @TheGlassEmperor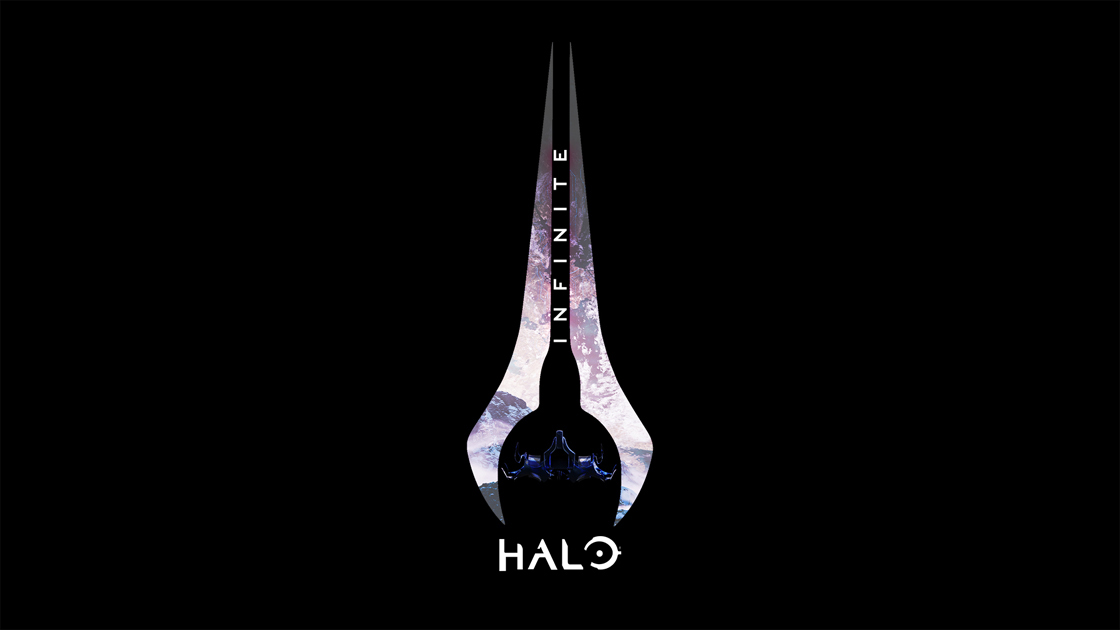 Halo Infinite, @TheRonnieGaming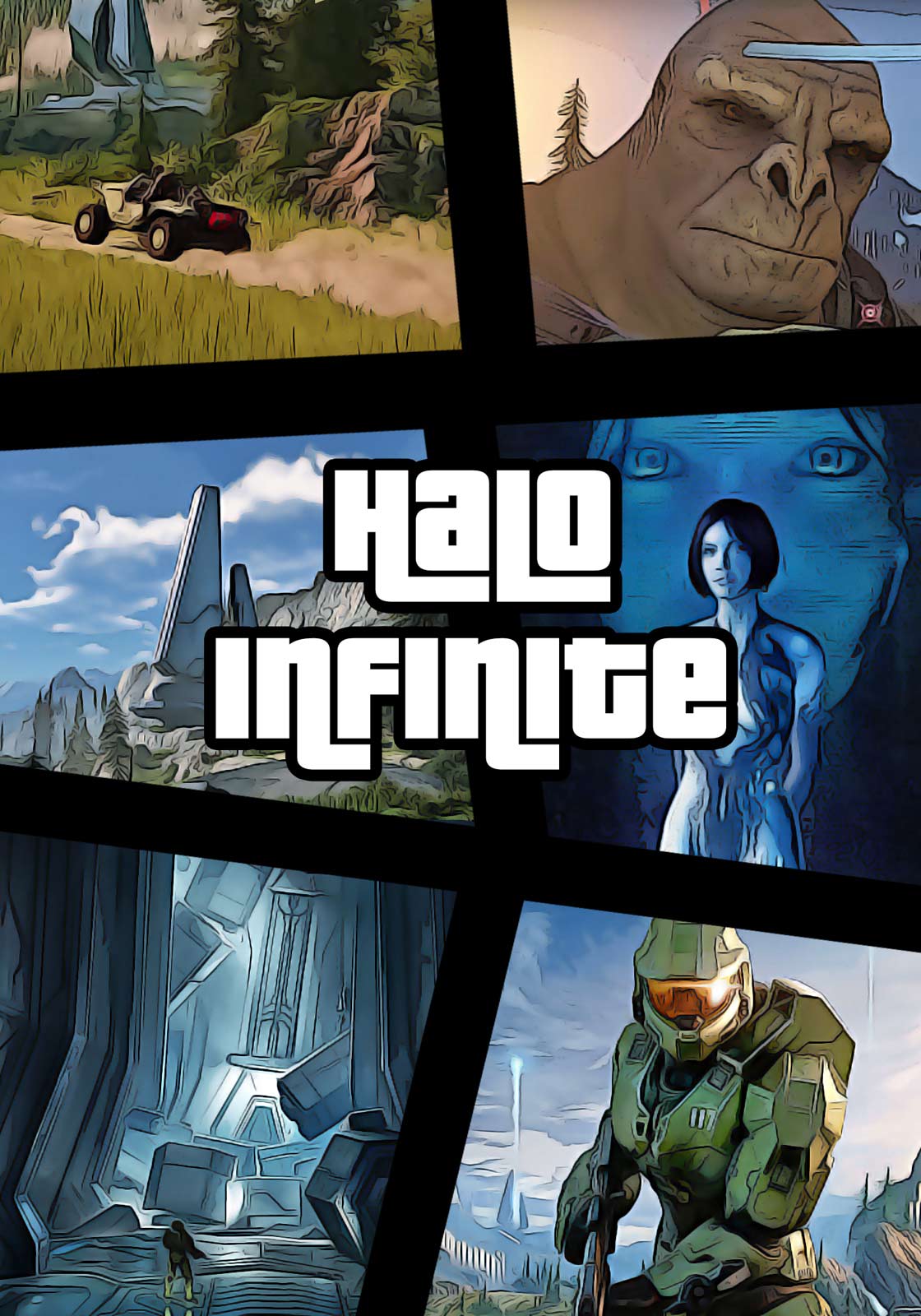 Grand Theft Halo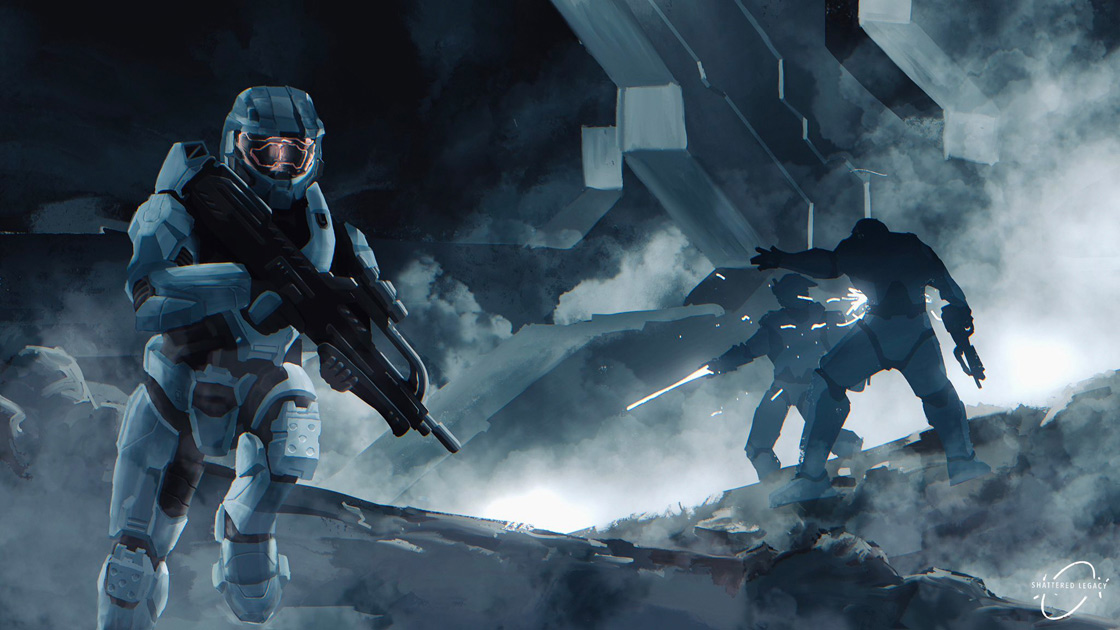 Shattered Legacy, @spartan0398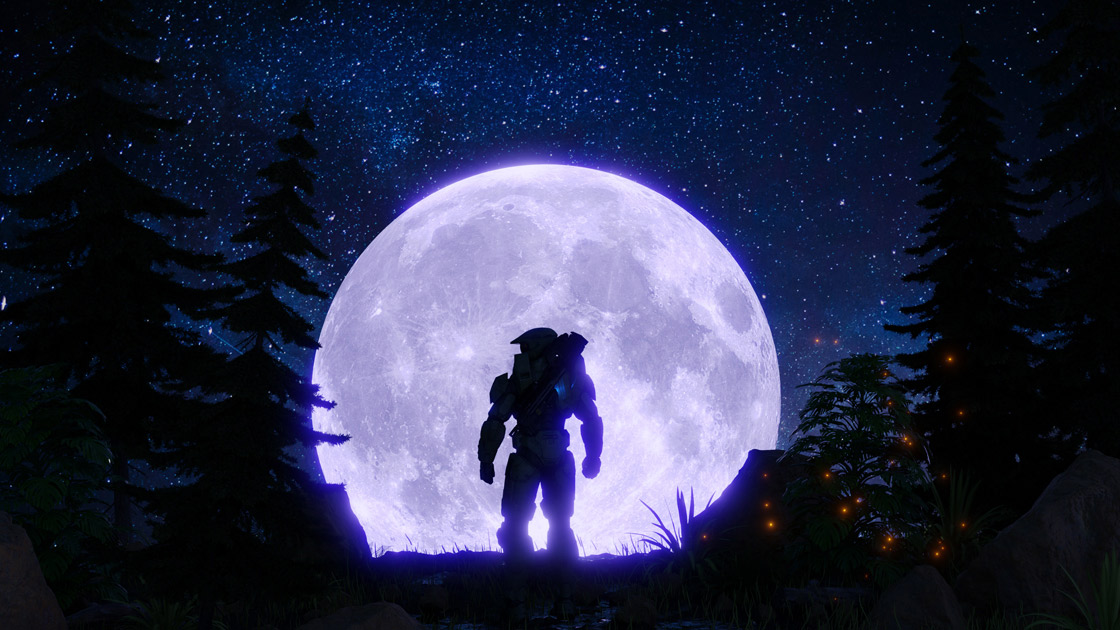 Halo Infinite, /u./Orange_Porridge_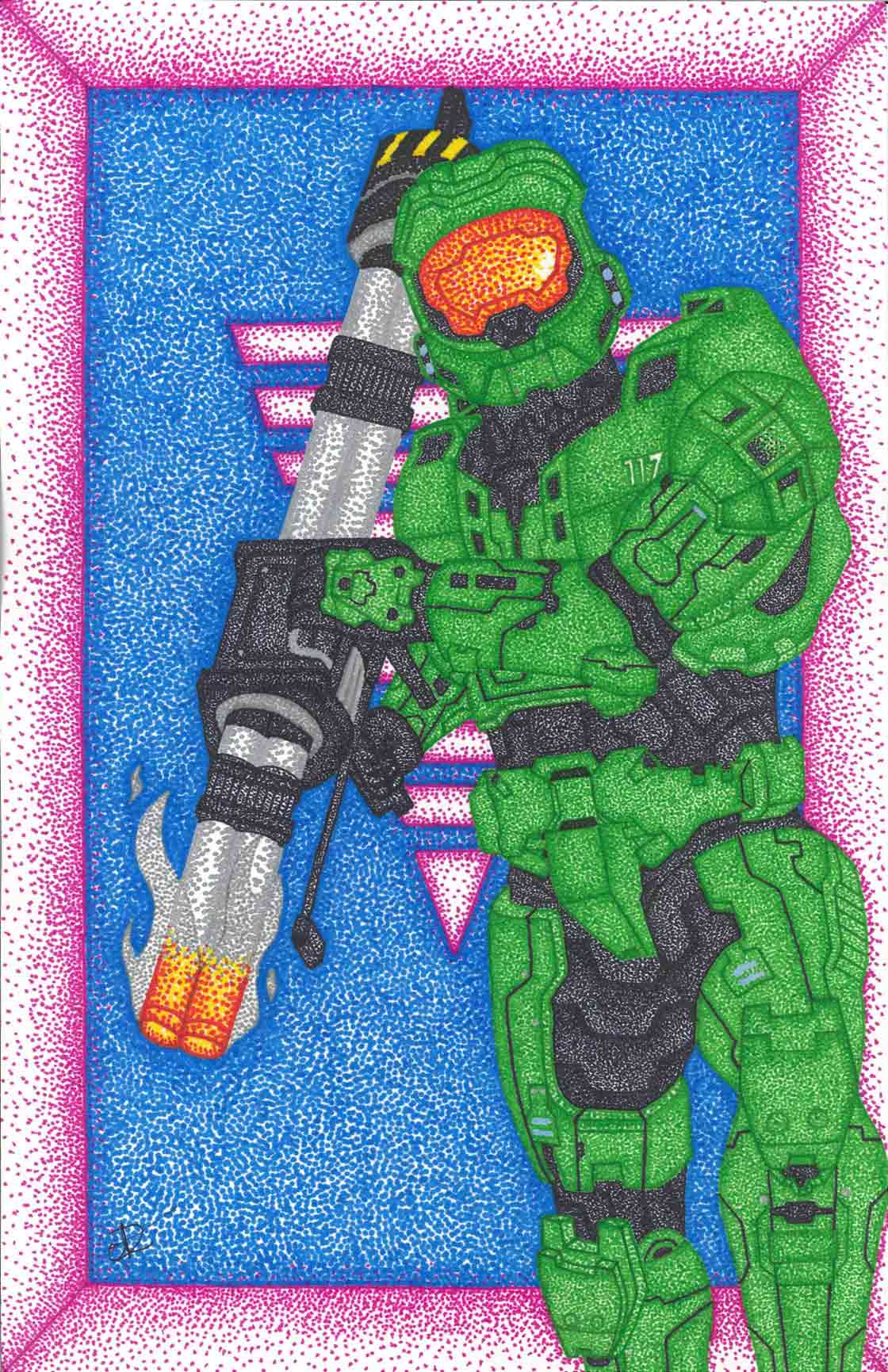 Master Chief, /u/OliverArowQueen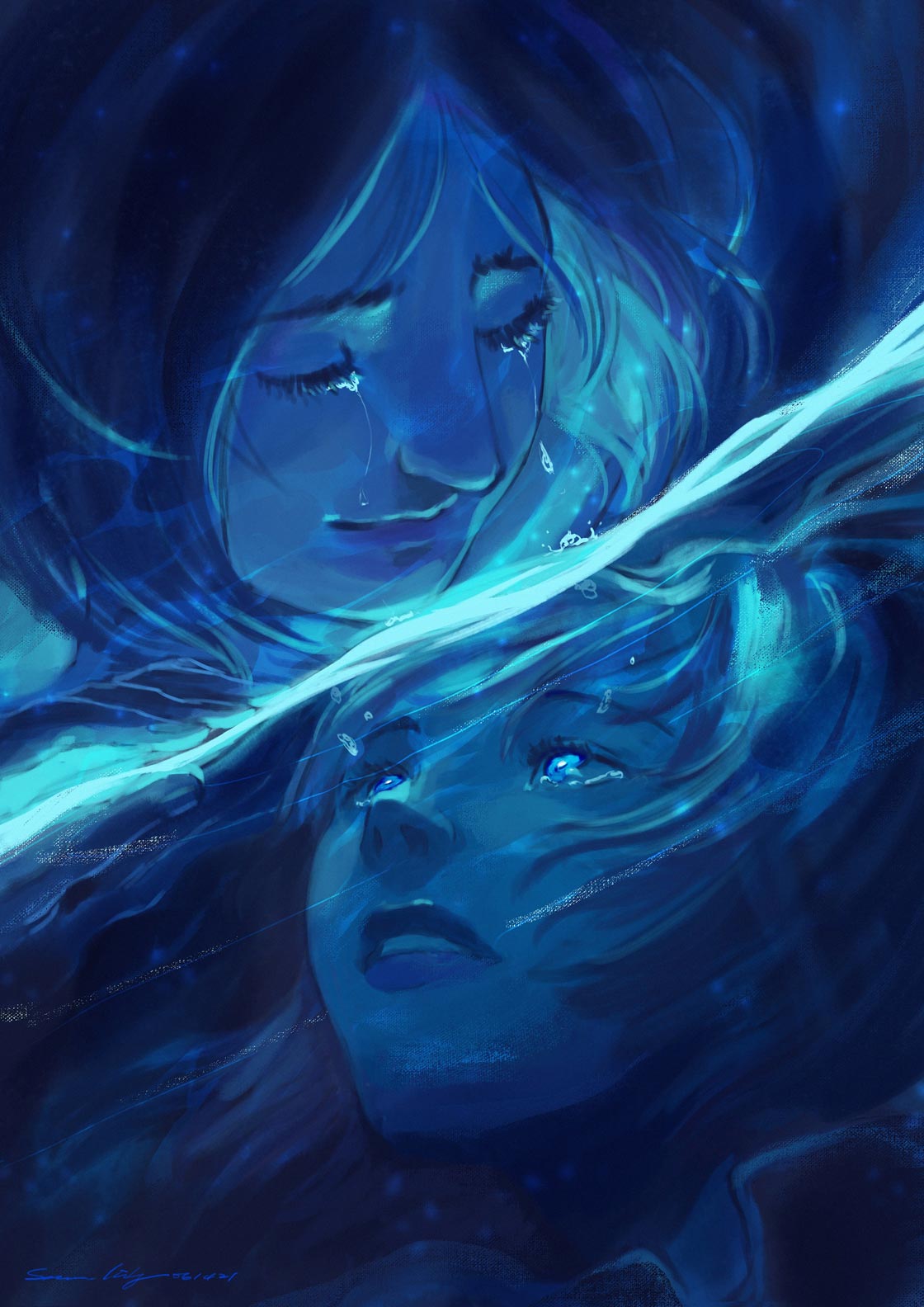 Take Care of Him For Me, @PedanticAuspice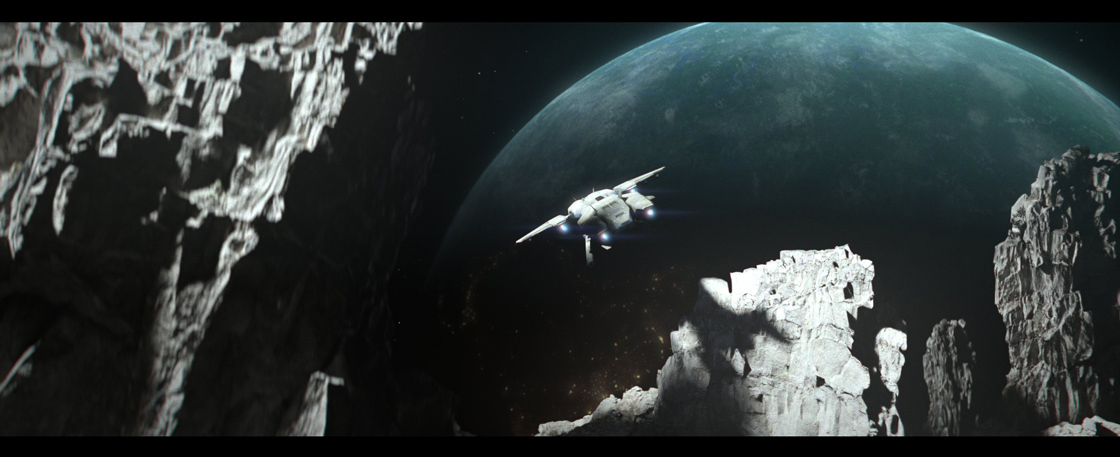 Field Trip to Eridanus II, @MattyMcDee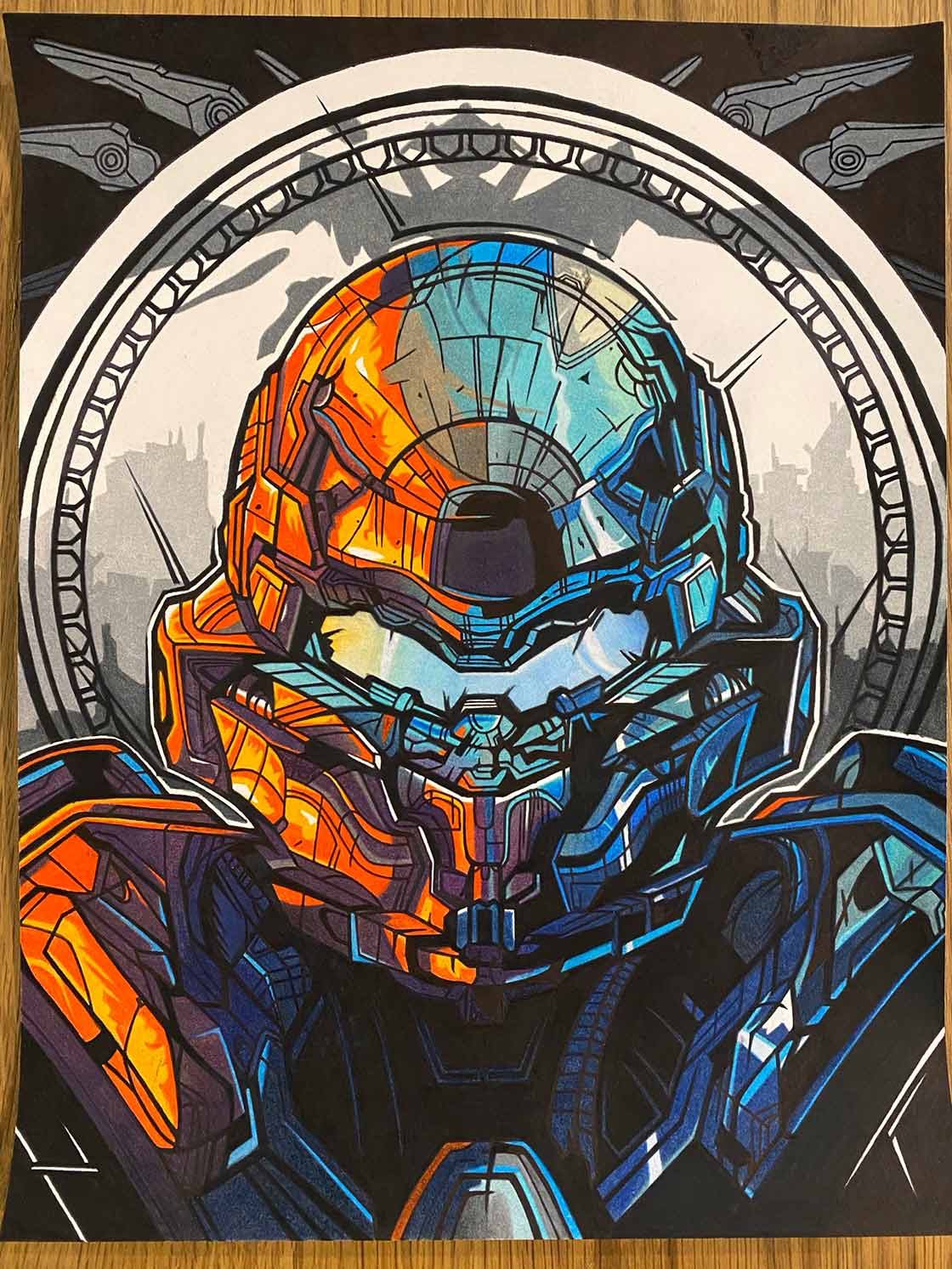 Spartans Assemble, @Grindy22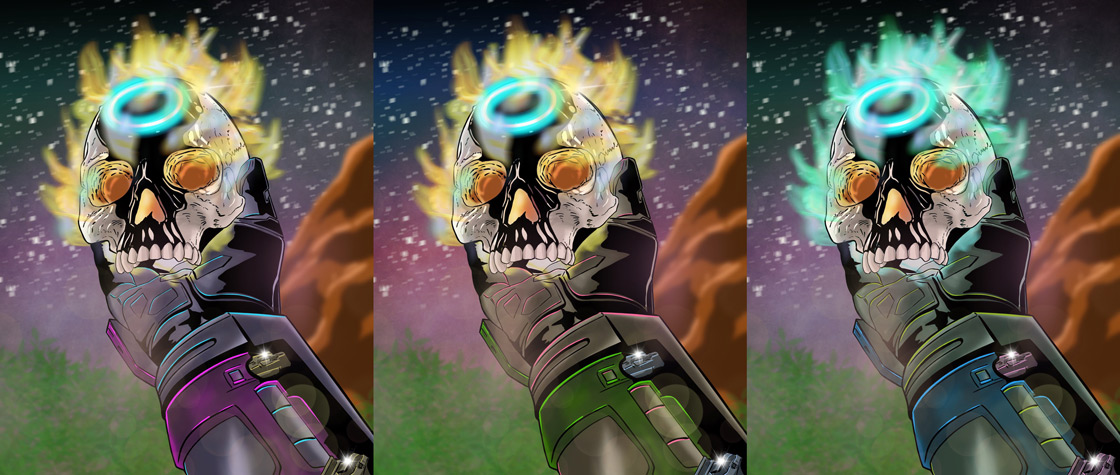 Purple, Green, or Blue?, @krakenkoalition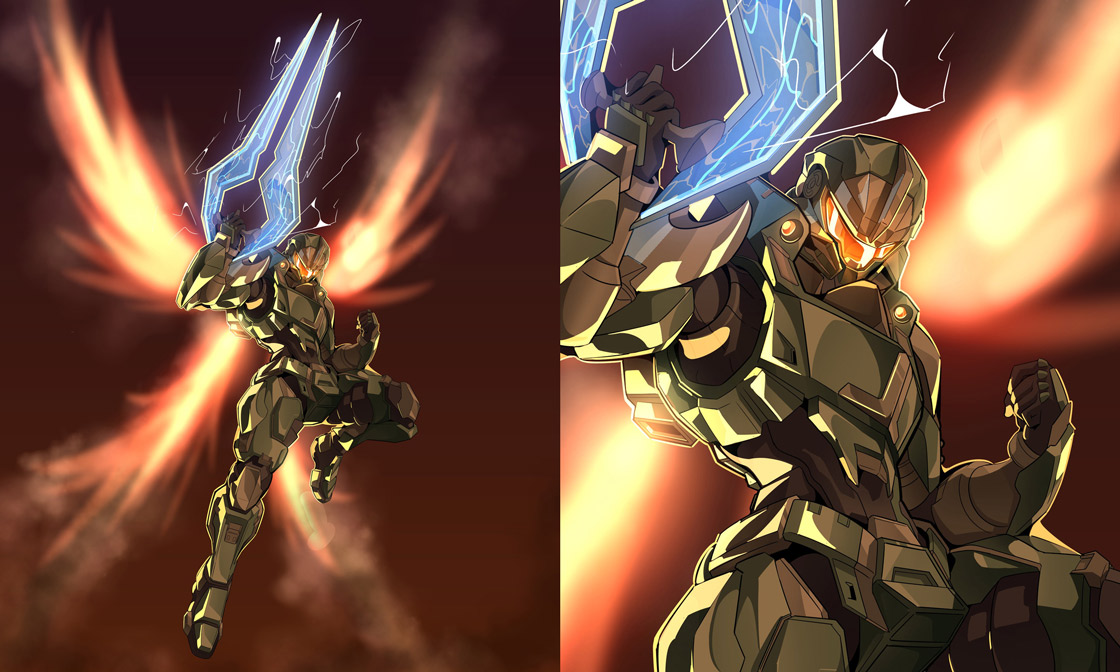 A New Generation of Heroes, @Gao_Exkaiser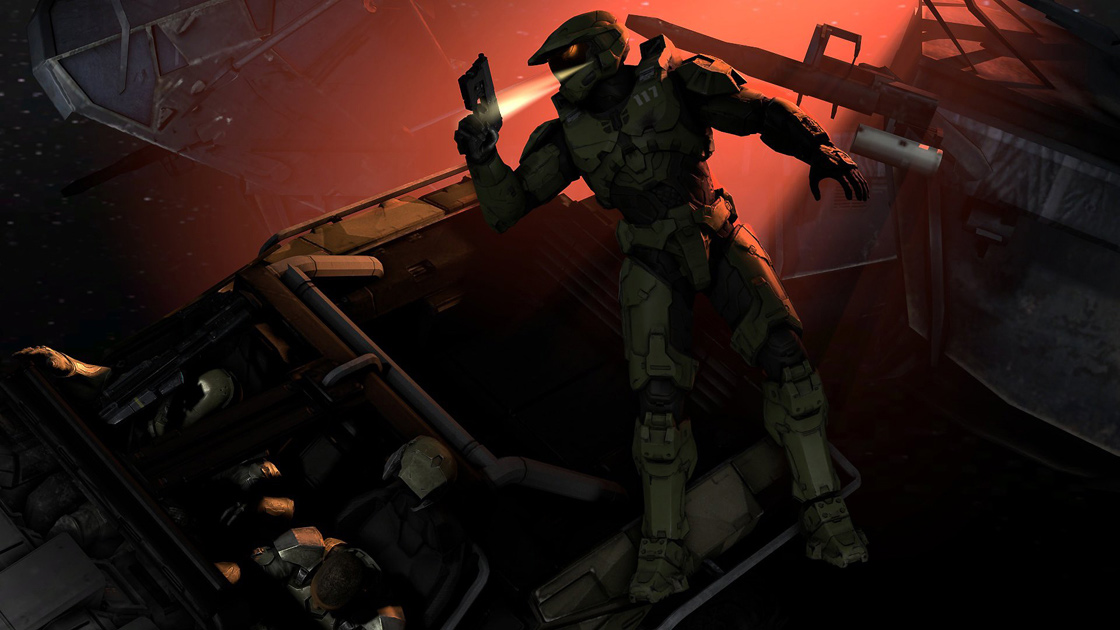 Chief in Space, @FantasticFish64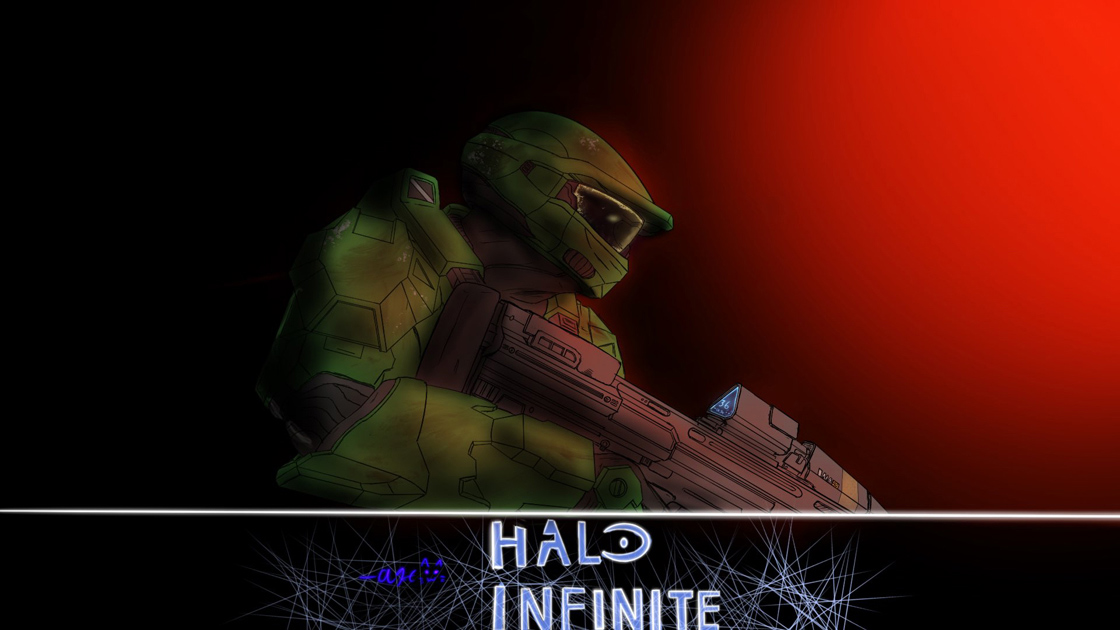 Halo Infinite, @HaloCatOfficial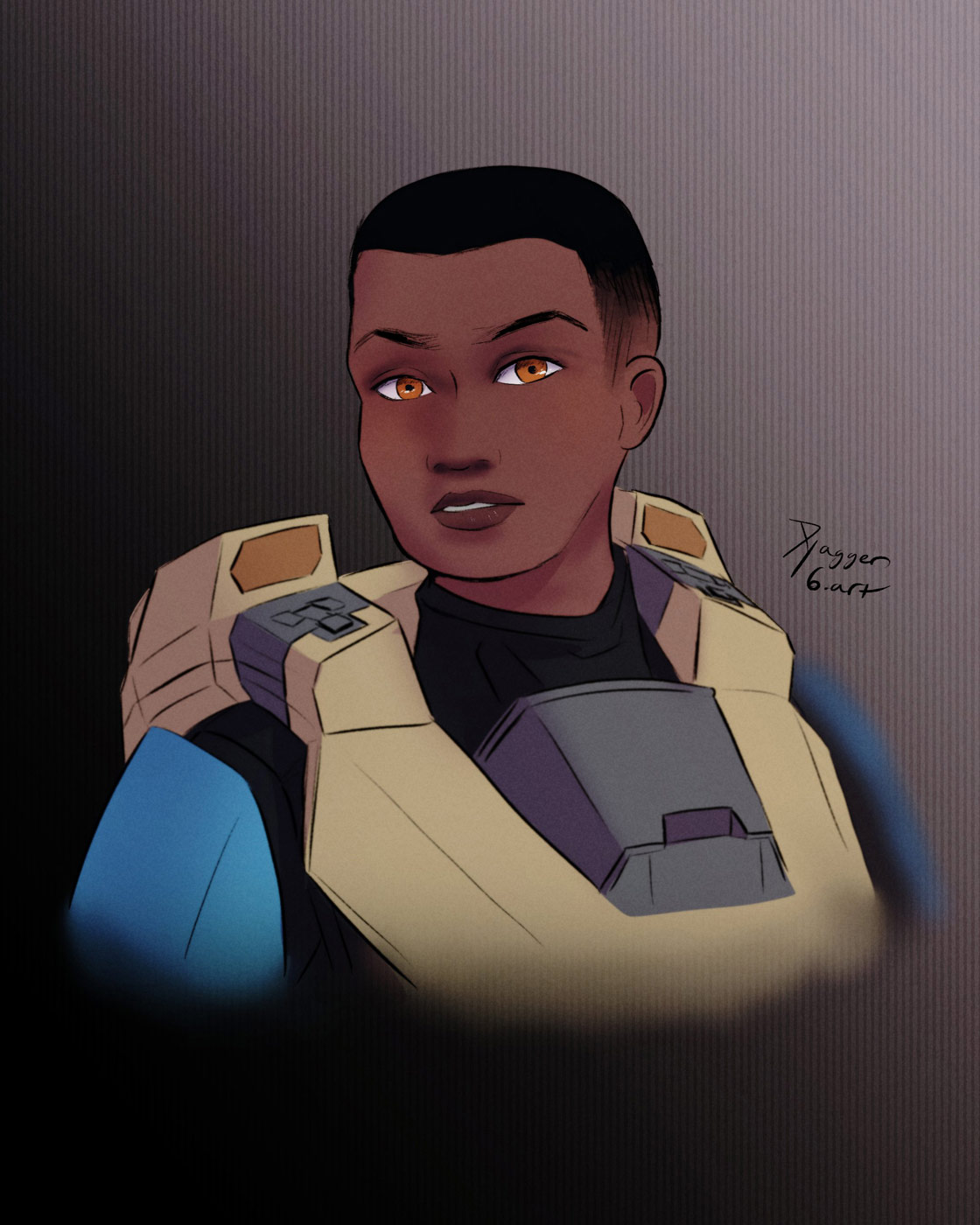 Commander Laurette Agryna, @dagger6art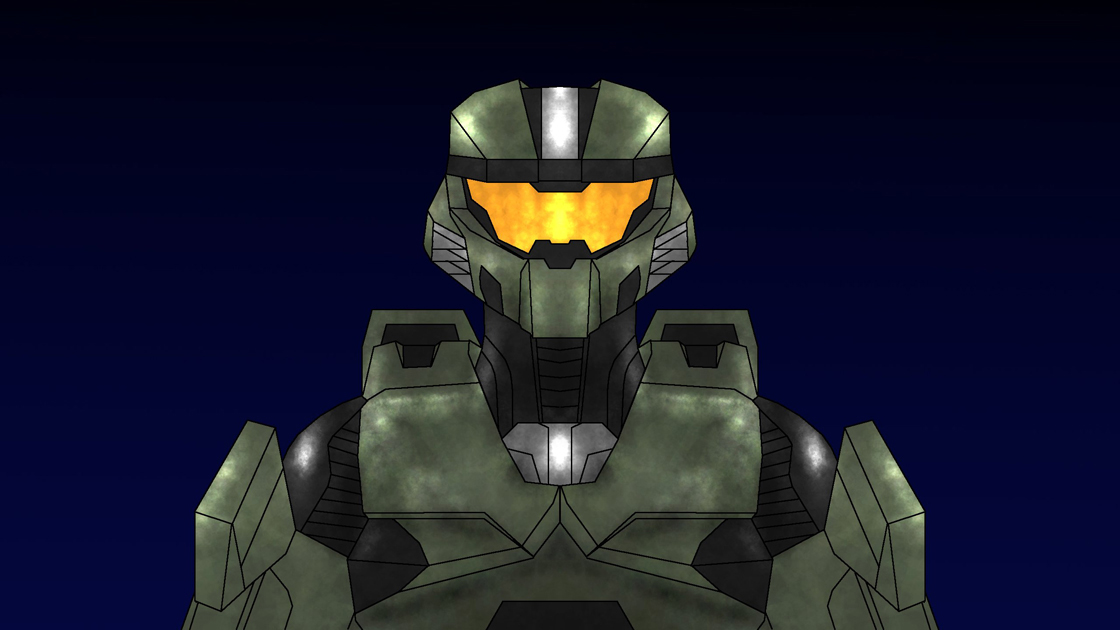 Armor Mashup, @zee_chief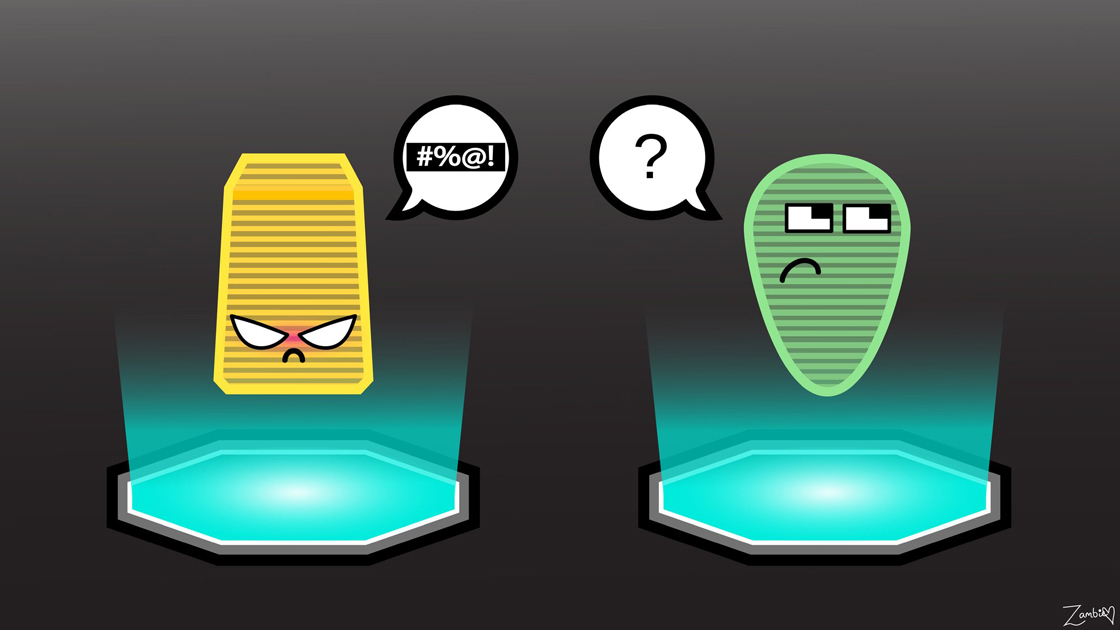 Sassy Personal AI, @ZombieAZF
Homemade
One of my favorite things this month was seeing how fast some of you create art based off what you see in a short video/screenshot. You'll see a really sweet Lumu in here that was made probably 4 seconds after seeing the screenshot of her. Blows my mind, frankly, in the best way possible. There's also some slick sketches and more in here to check out!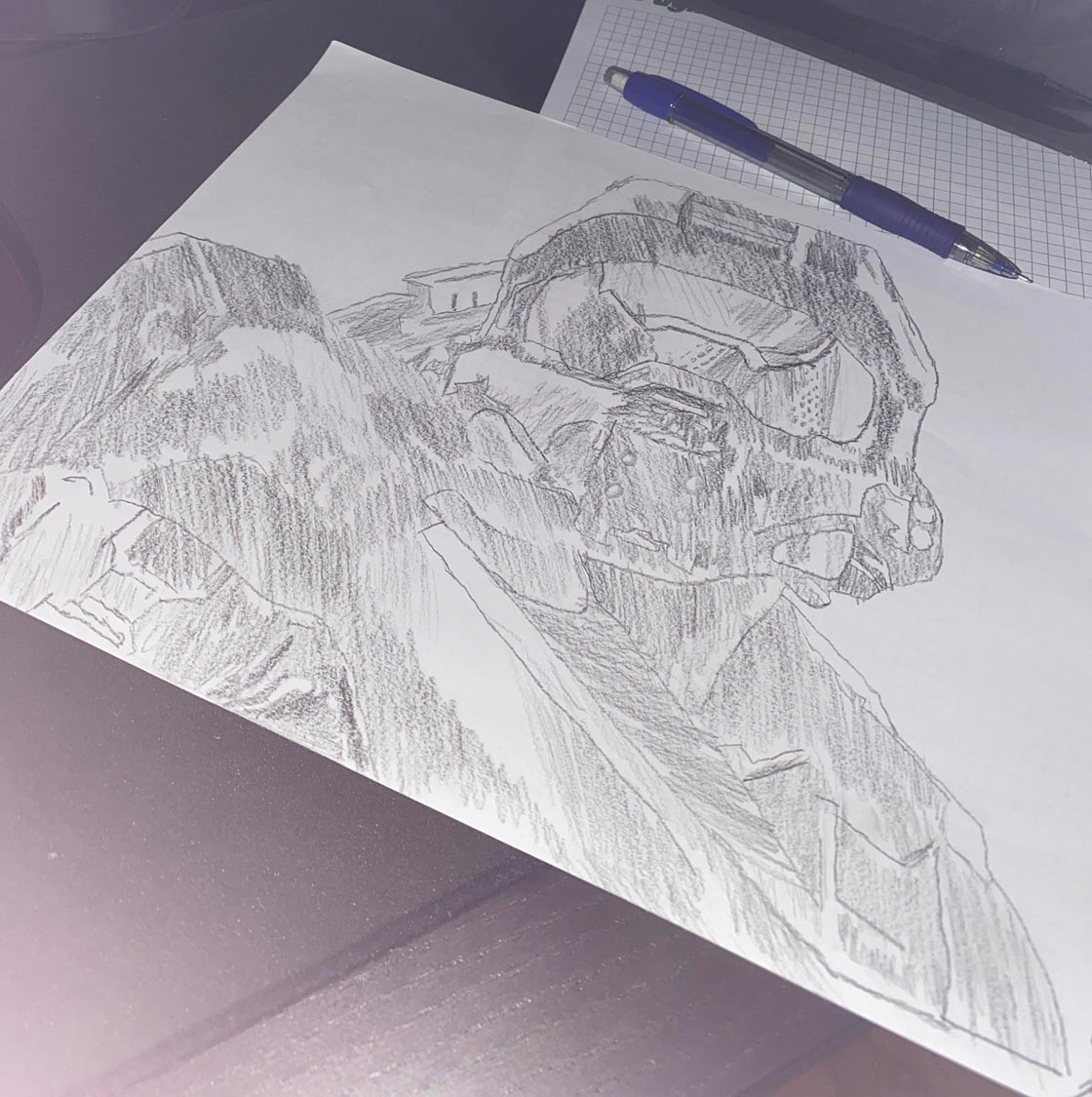 Master Chief, /u/NEXEL33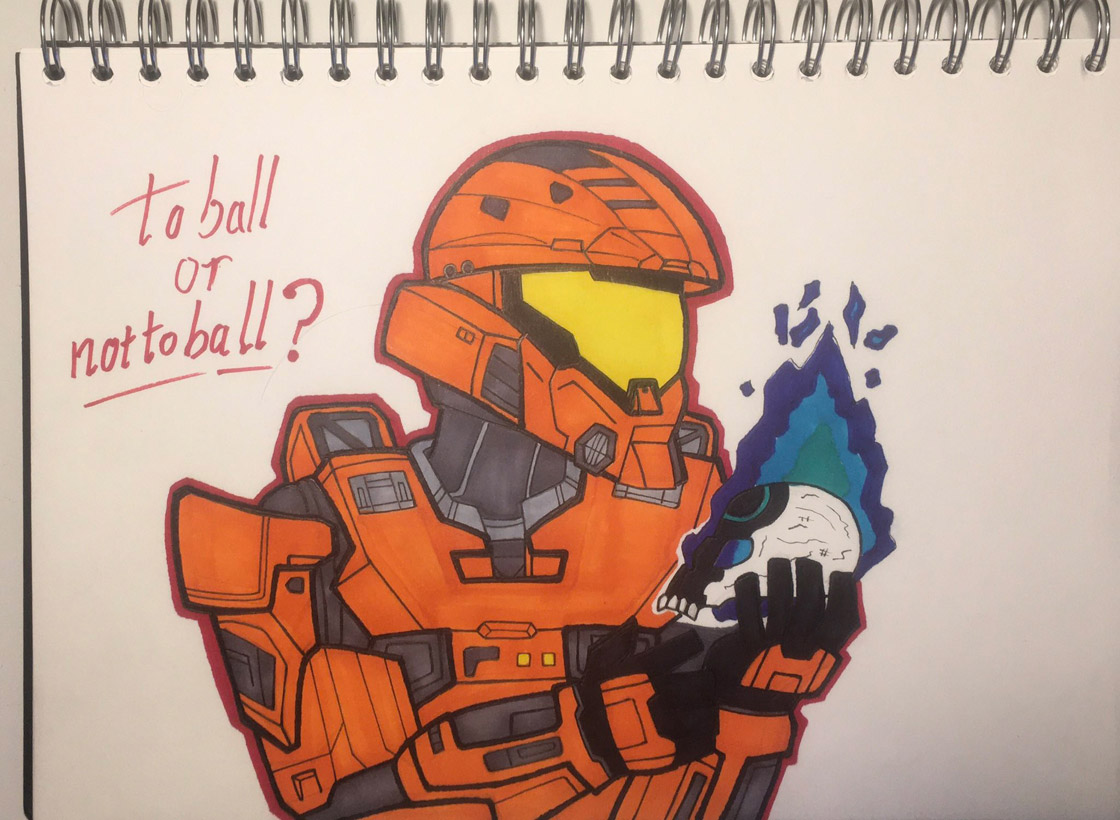 To Ball Or Not To Ball?, @_DreadSnortt_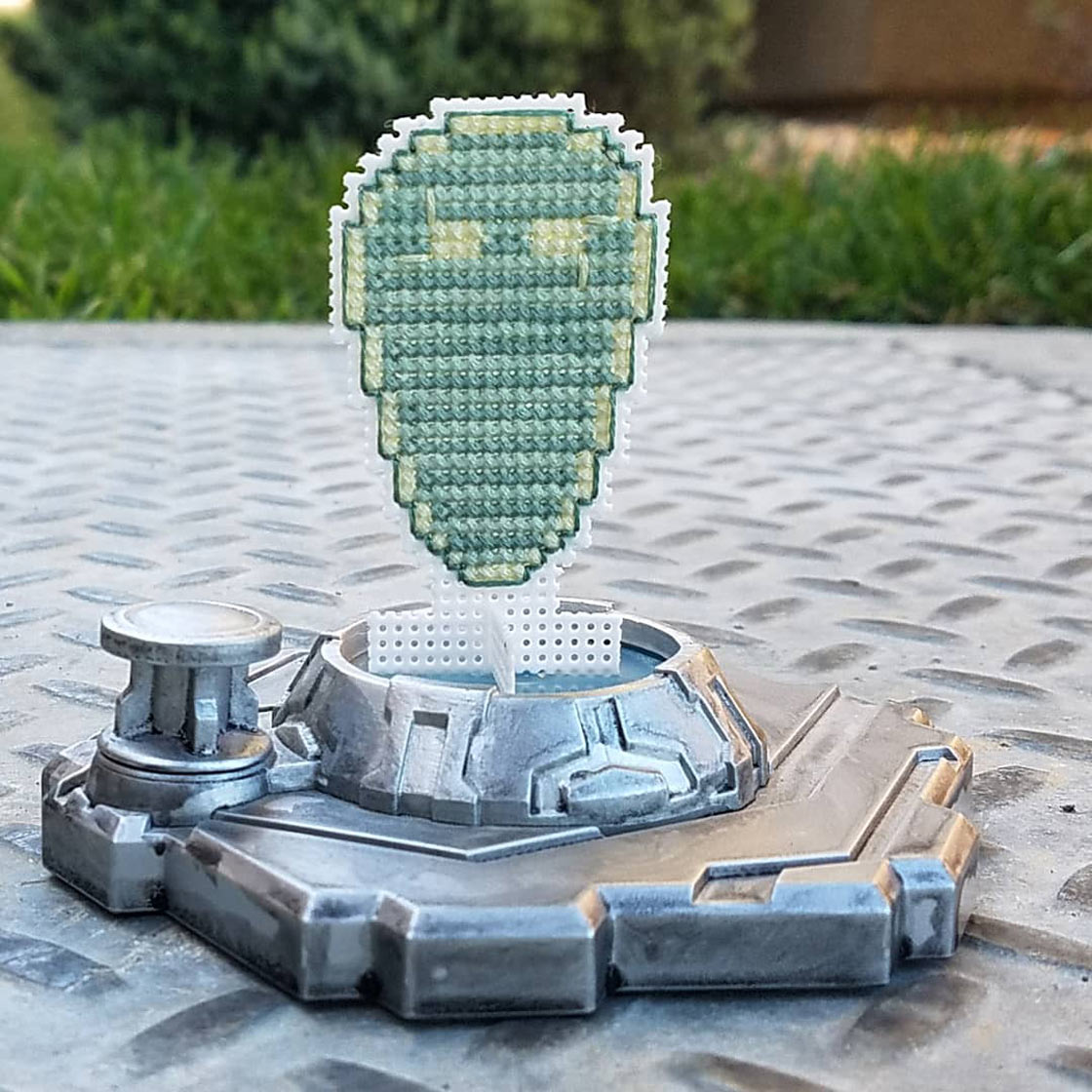 Lumu, @CraftingGeek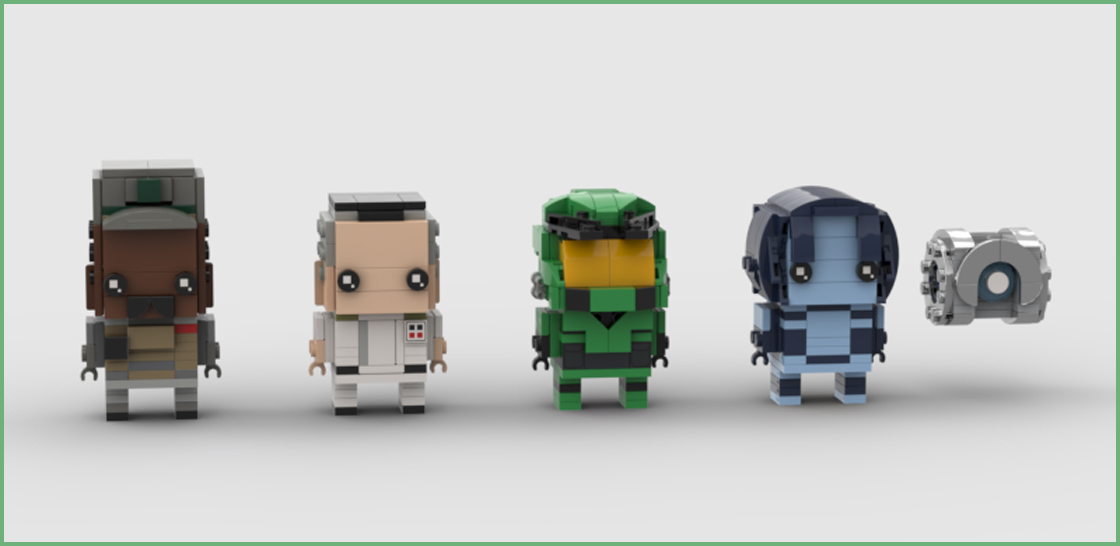 Halo: Combat Evolved Anniversary, @Blankiemode1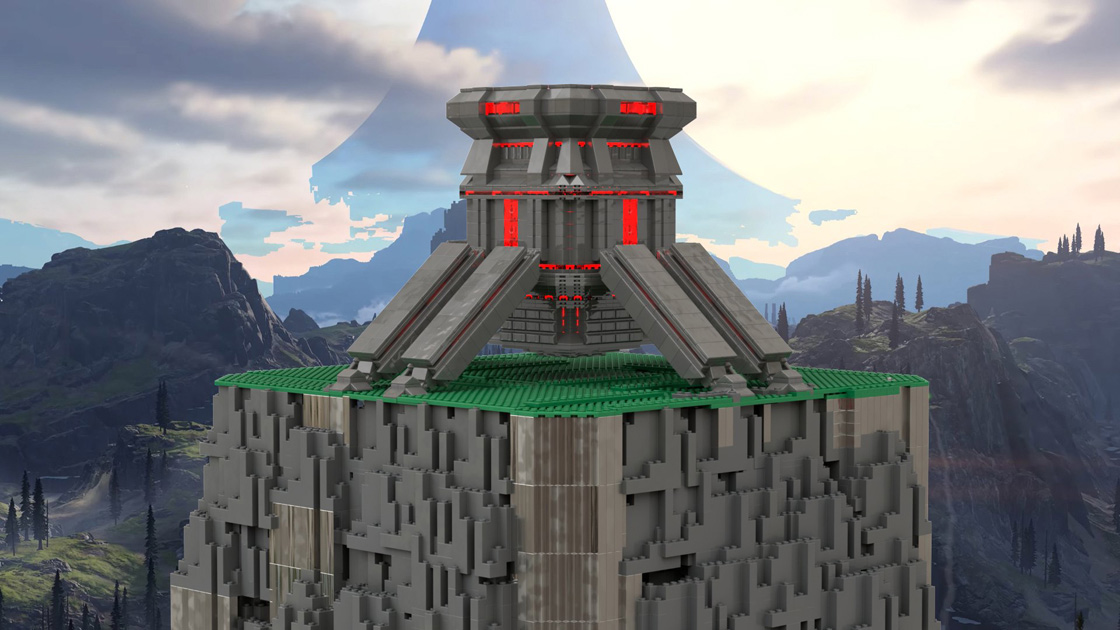 Banished Fortress, @Dark_Tower1999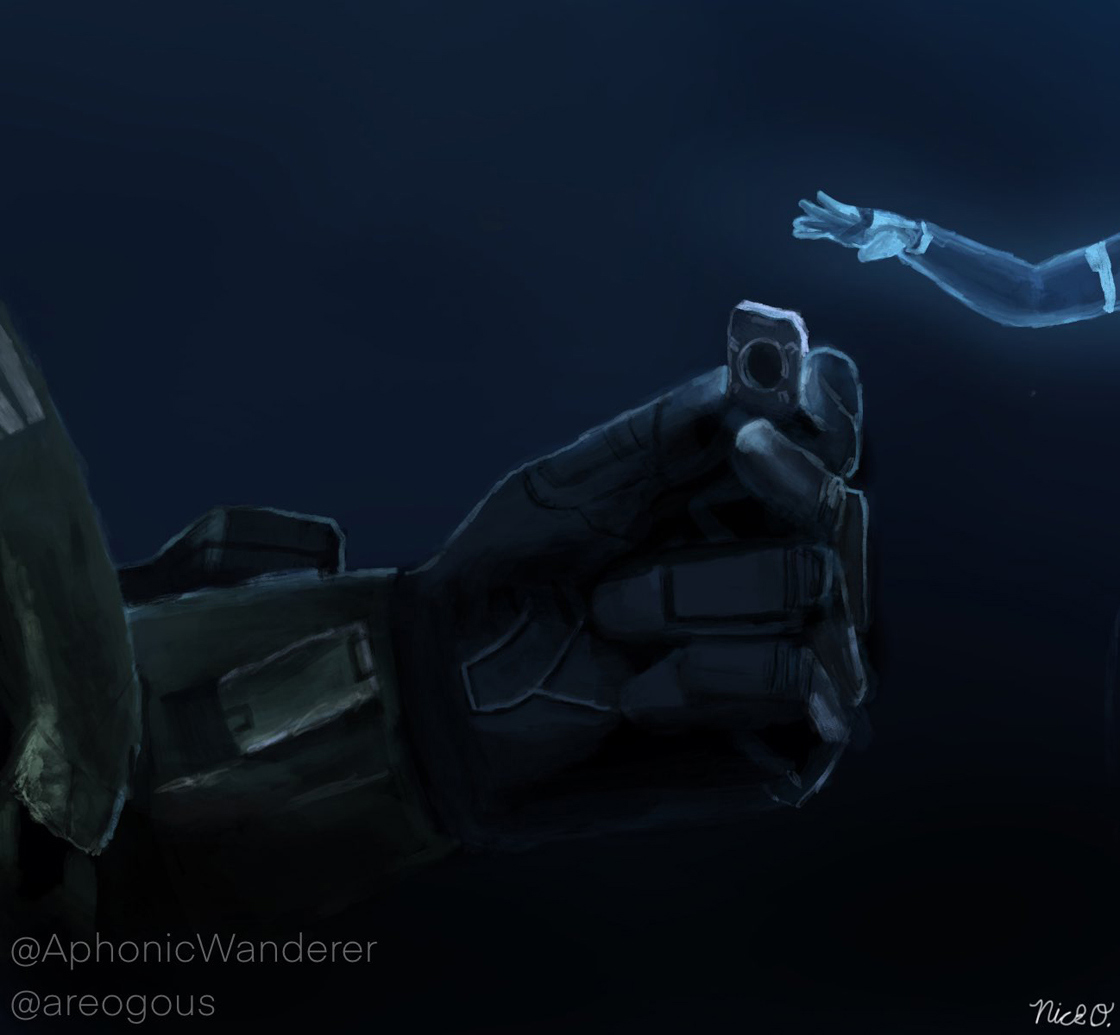 The Missions Change. They Always Do, @AphonicWanderer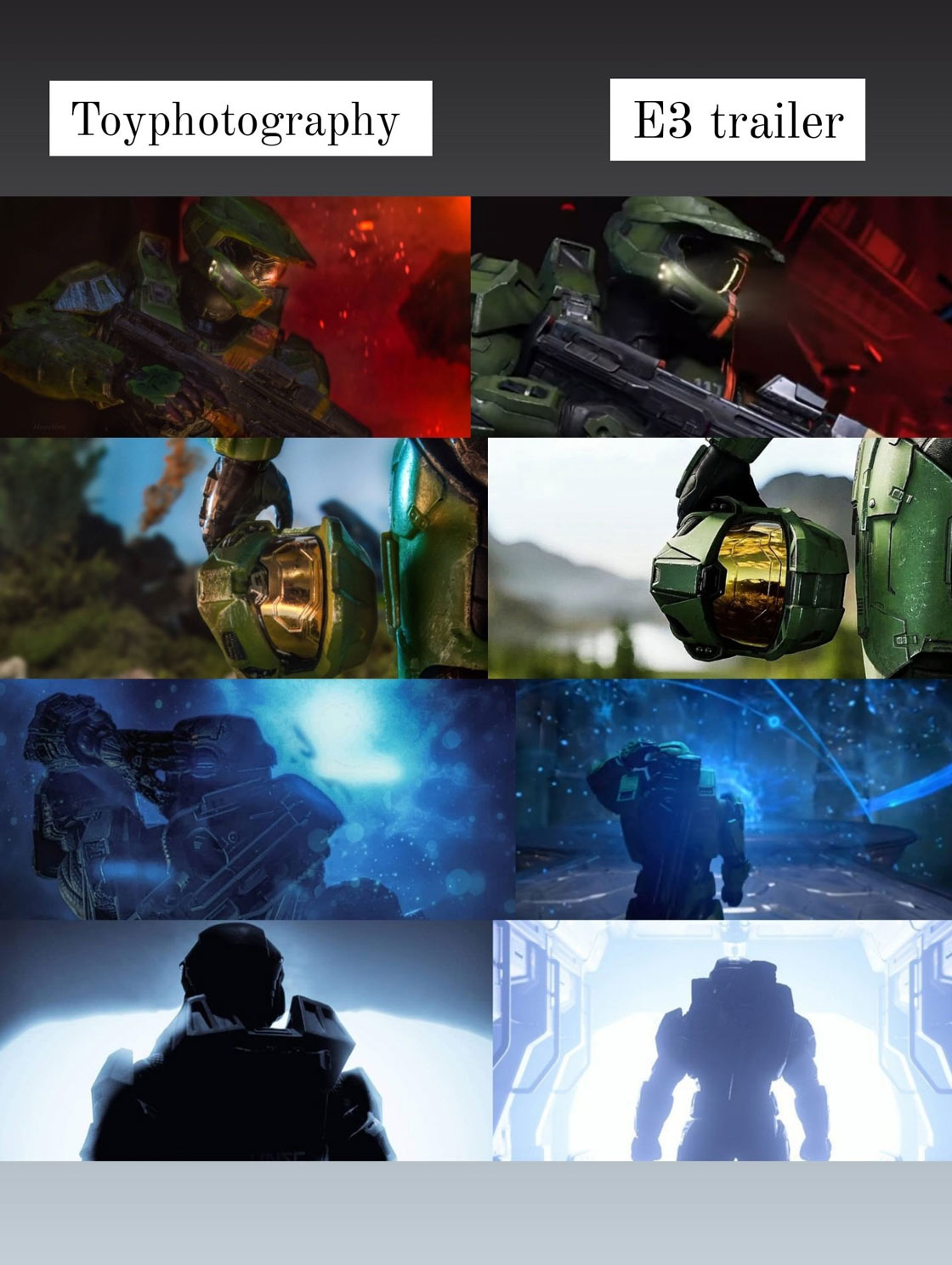 Photography Evolved, @Mooreshots1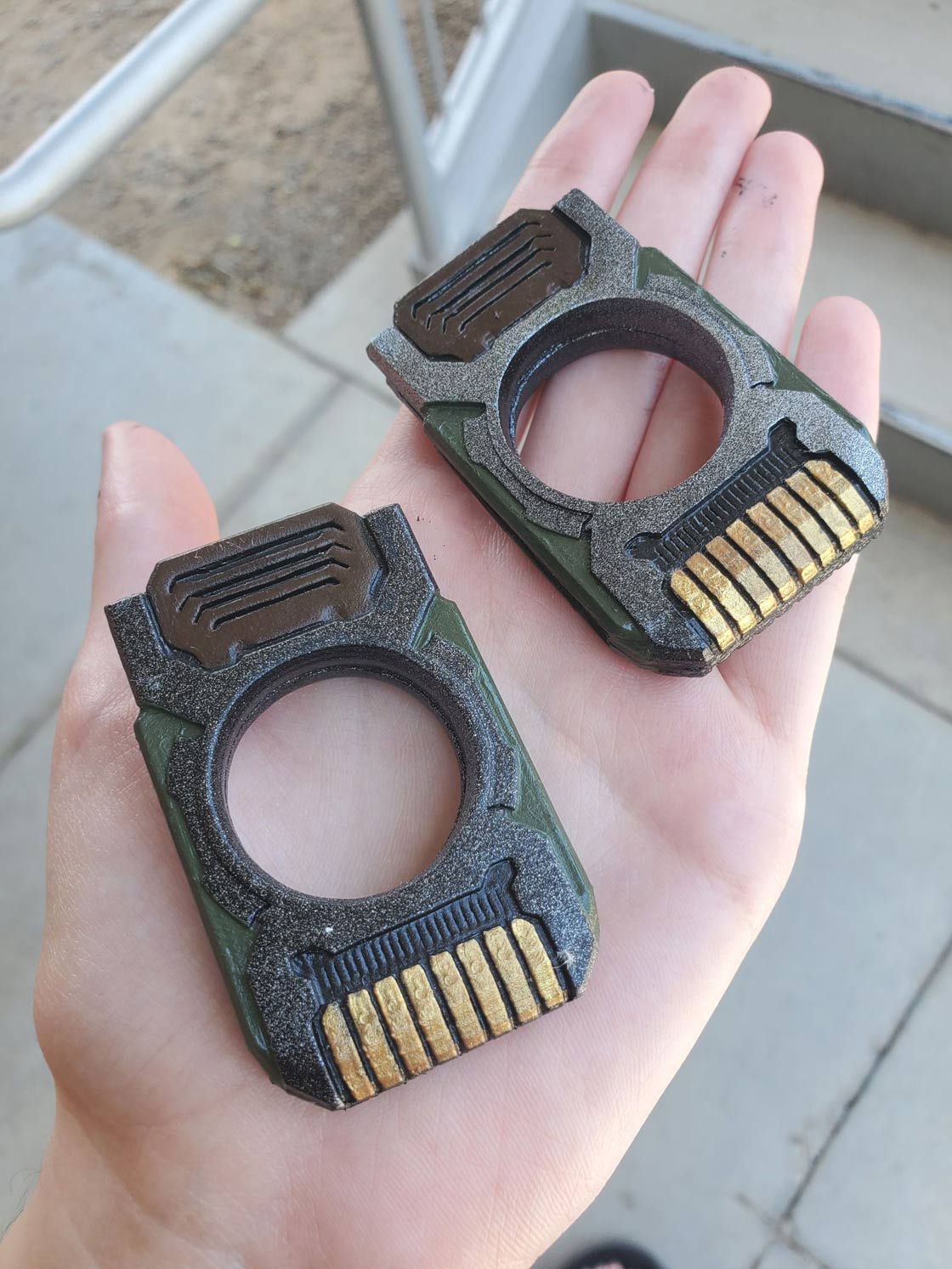 Cortana Chips, @MadHeartParagon
Eye Candy
I've seen a lot of dedicated cosplay but I will say, a fully decked out F150 matching your Noble 6 armor is a new one, but a welcome one, for sure. If you're here to check out cosplay and tattoos, then be sure to keep reading!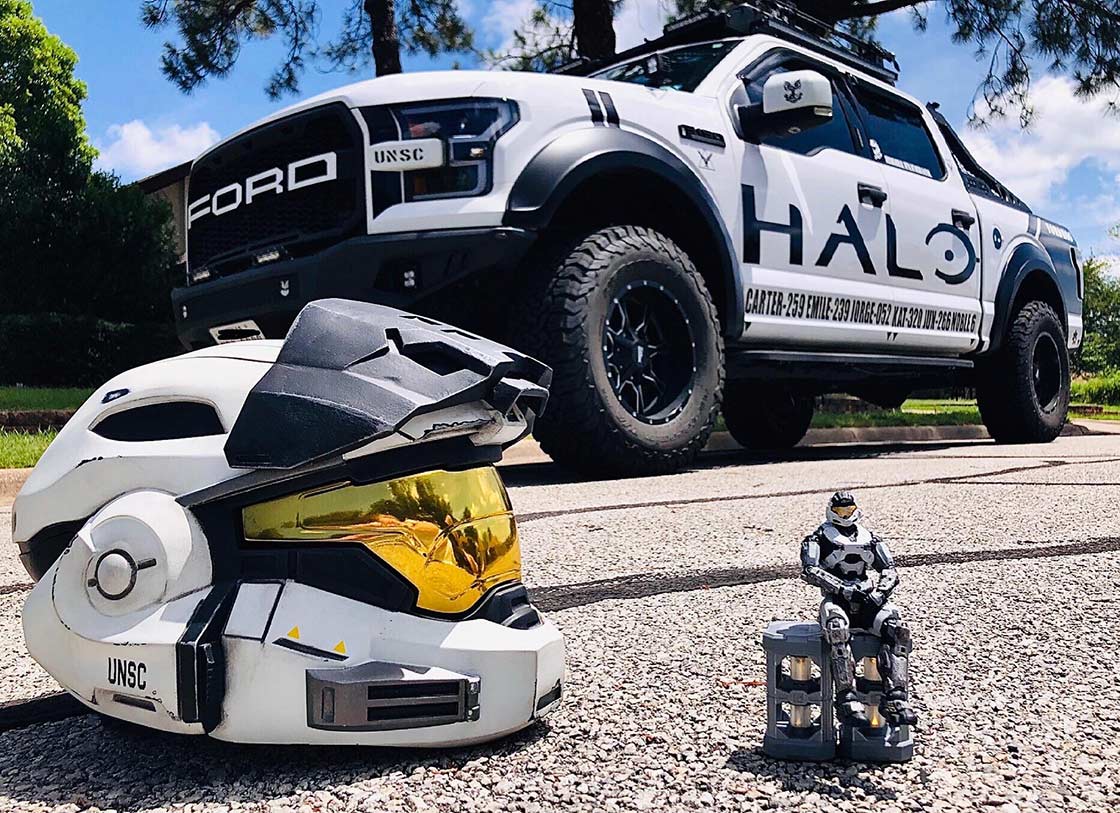 Mark V(B), /u/Darthunax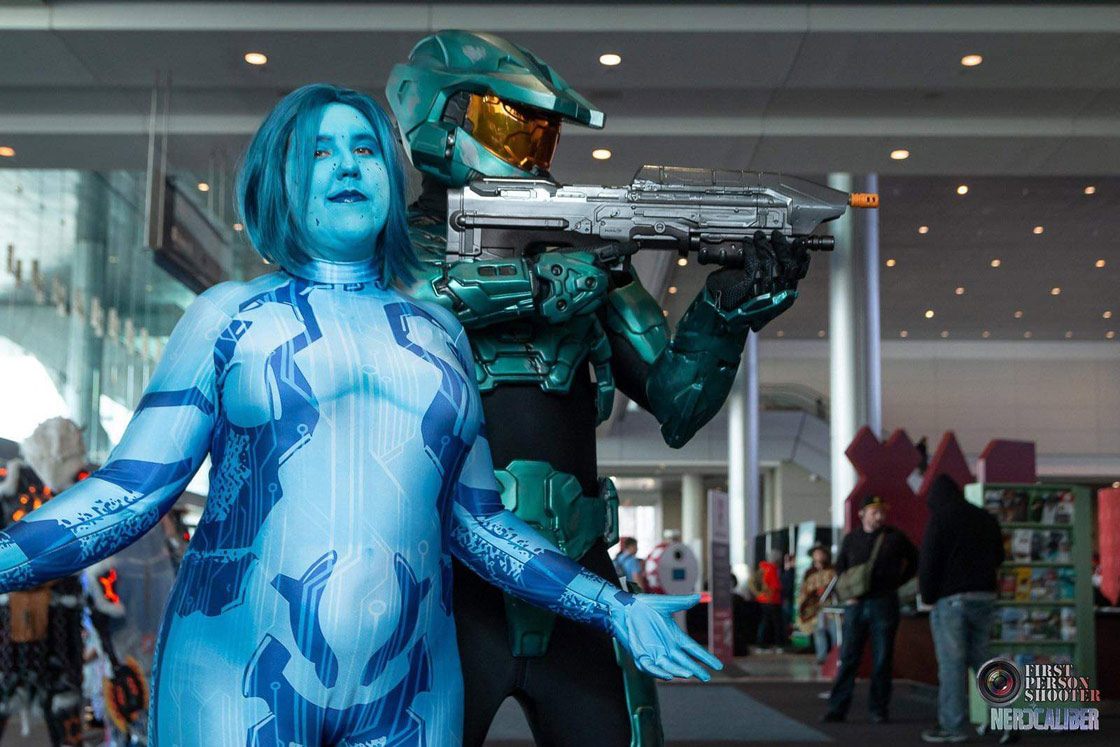 Cortana and Master Chief, @IndigoRogue93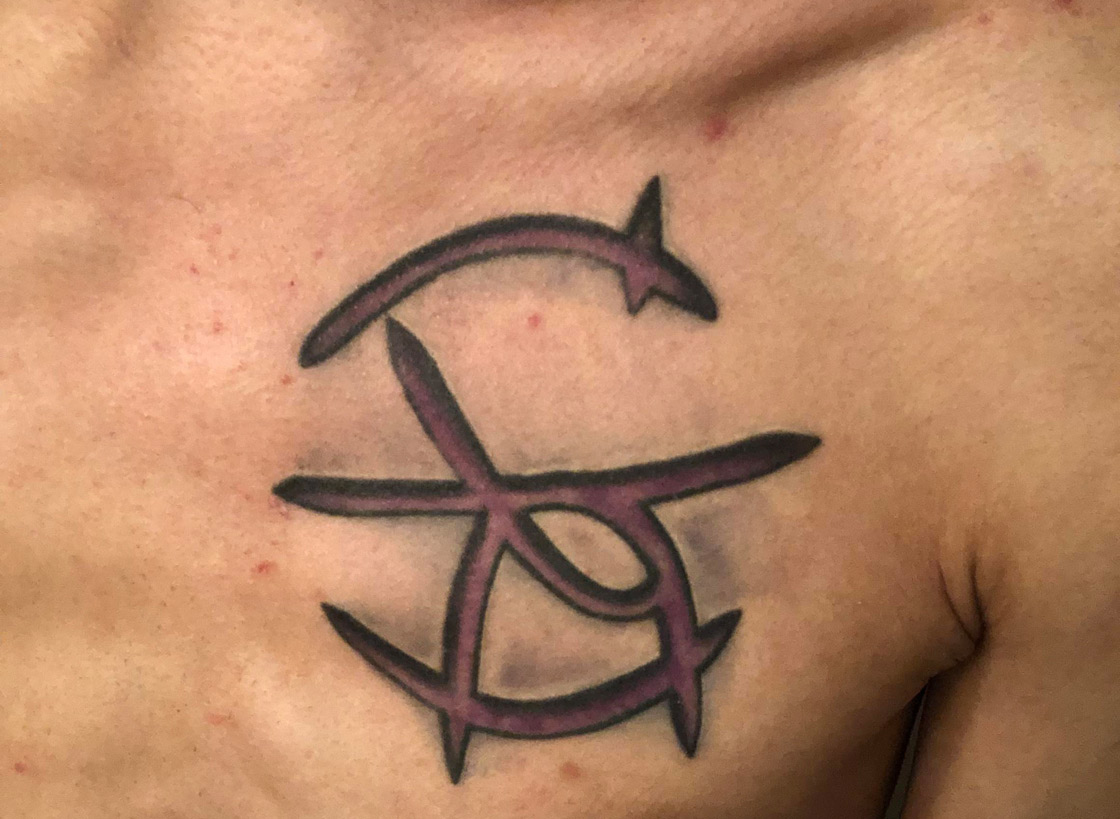 What Would You Have Your Arbiter Do?, /u/LittyCritties
Picture Perfect
They say a picture's worth a thousand words so here's 3 screenshots that absolutely count for 3,000 words!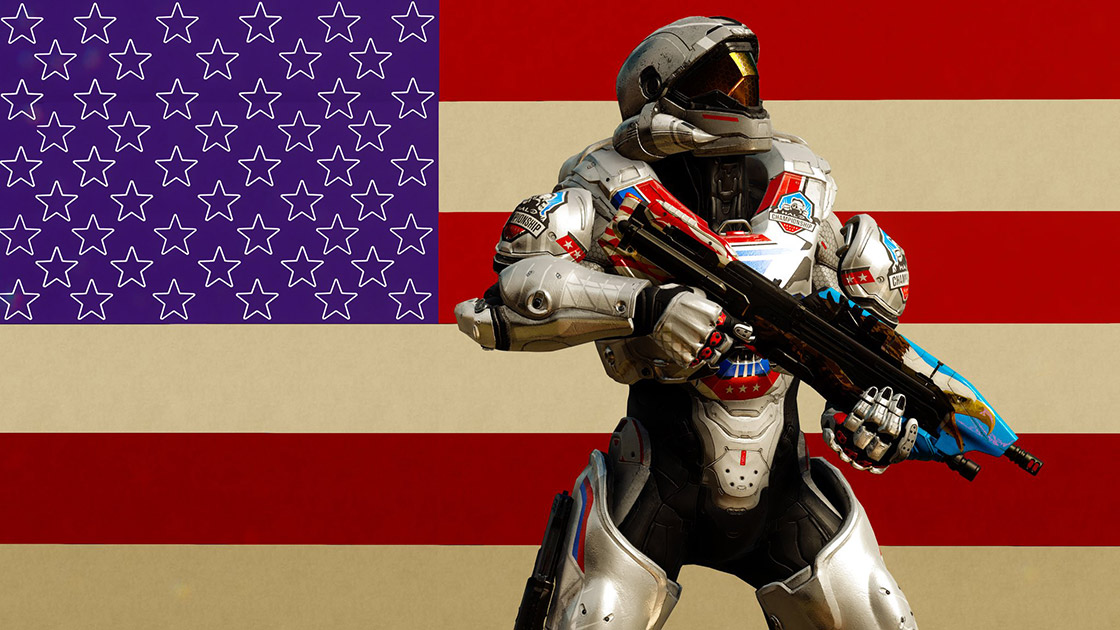 4th of July, @HalohotShot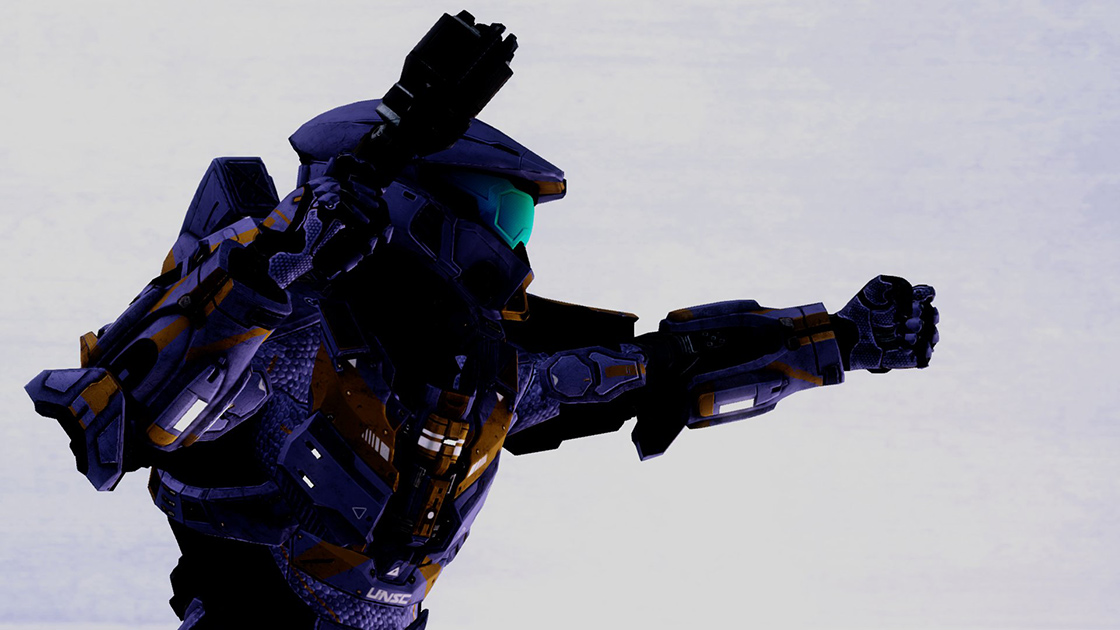 Keystone, @RECEPTOR17
Petit Fours
On the off chance there wasn't enough art already, here's some more for the road!
Doodle's Snickers
Cortuna. That's it. That's the pun from @Lydayuh.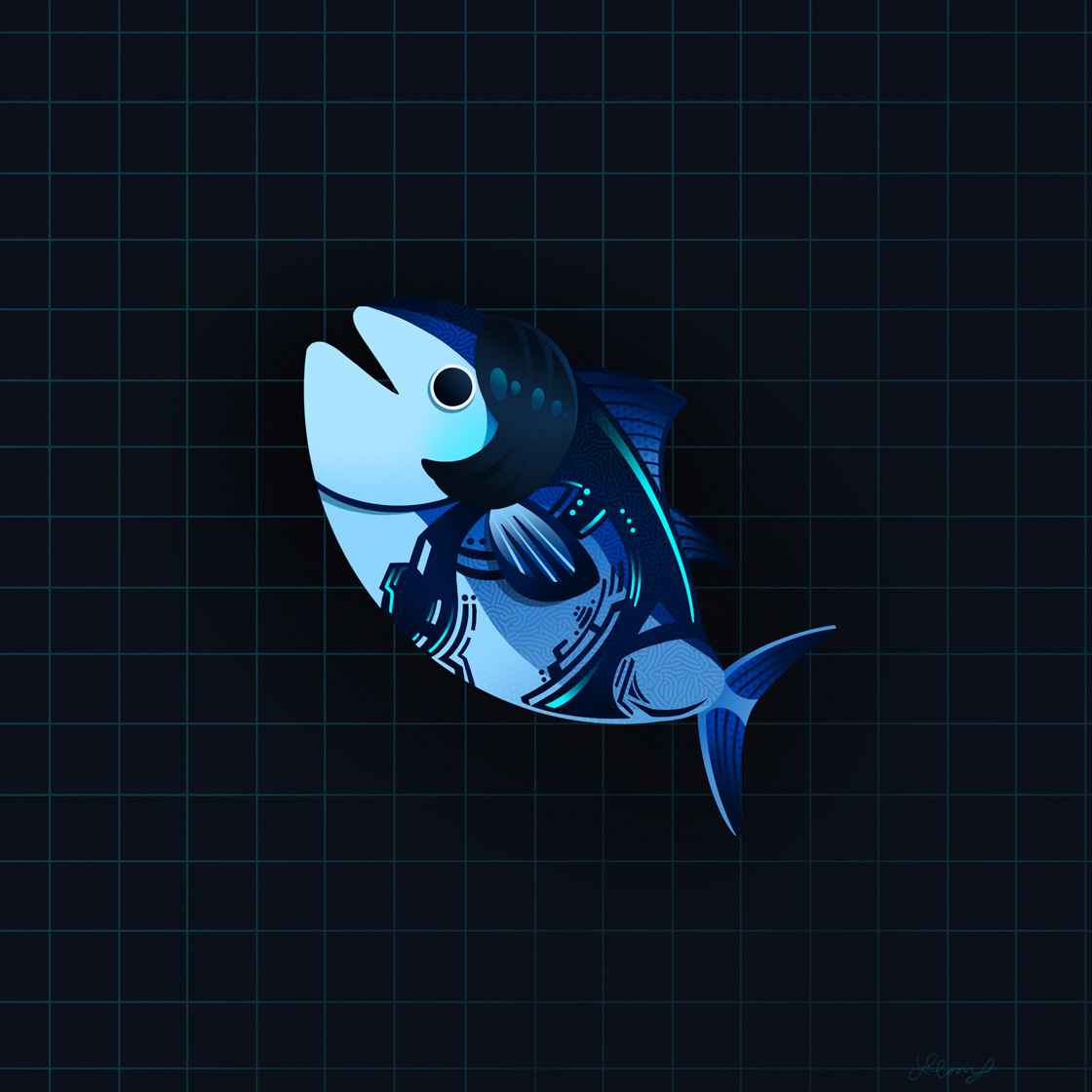 Fin
There's nothing that can top Cortuna so this feels like a great place to wrap things up. There was a lot to love this month and I cannot wait to see what you all continue to come up with as we get closer to launch. As always, if your art was featured in this Spotlight, you will want to fill out the latest submission form so I can get you your Fire Unicorn rewards in a week or so.
In the meantime, stay cool, stay safe, and for my fellow Americans, enjoy the 4th!
Ciao! xx