I'm sitting here going, "Yay it's March, springtime!" whilst simultaneously thinking, "March? How is it already March? We just started 2021, what happened?" But either way, here we are: roughly a year since we were asked to work from home for a bit. And not to speak for anyone else but my WFH setup went from, "Oh I just need my laptop" to suddenly a full fledged PC station. And that's where this blog is coming to you from! Anyway. Enough of that, you're here for some community art so let's hop in, feet first!
CRÈME DE LA CRÈME
What happens when @FletchUH crosses the Halo: Combat Evolved logo with the Halo Infinite Master Chief? Magic. Pure unadulterated magic. Seriously. When old meets new, you get this fantastic recreation of the box art that started it all. As a bonus, I've tossed in a collage of some of the other remakes he's done recently. Personally I really love the colors on the Halo Legends cover. Which one is your favorite??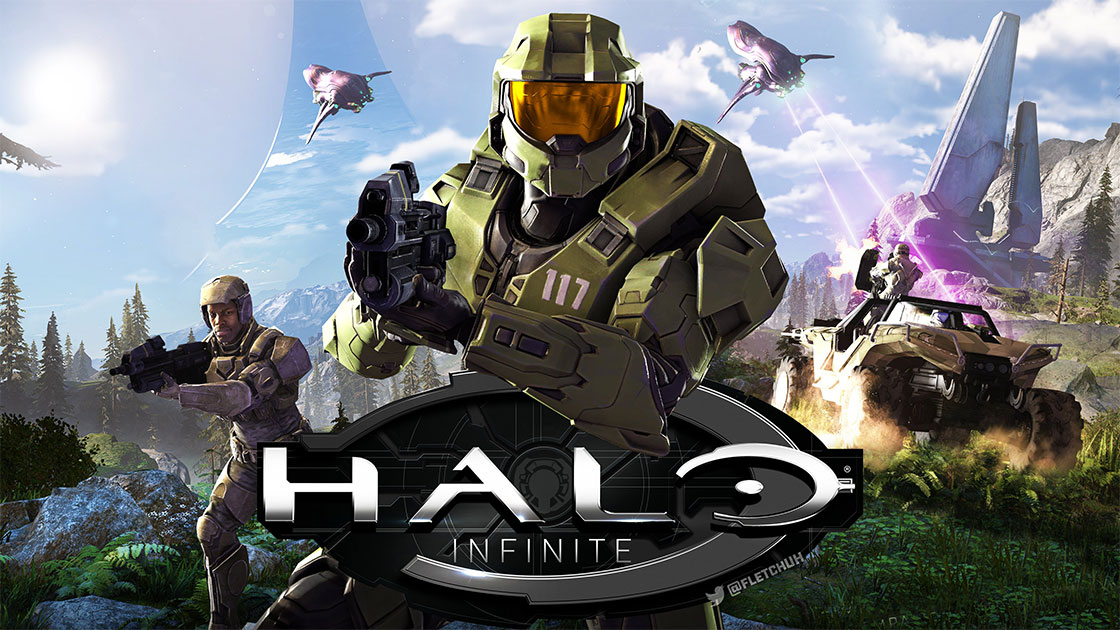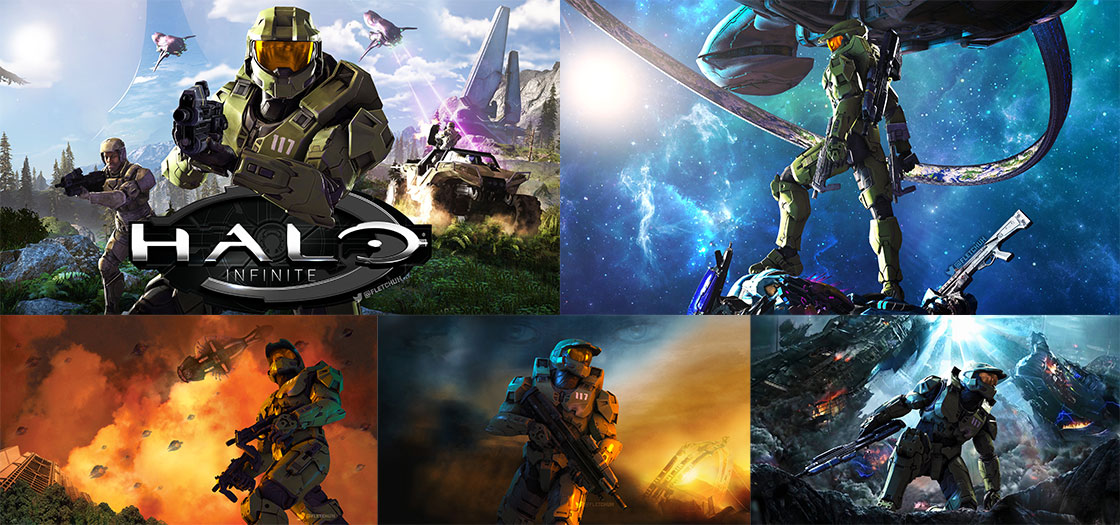 Snack Break
This week's song choice follows the "let's throwback to the original" trend started above. This piano toccata of the Halo: Combat Evolved theme by @Pianomasian is lovely. I have very smol hands and the best I can do is Jingle Bells so the unique filming angle here really shows off the skill and talent at play. I hope y'all enjoy it as much as I do! There's also a lot of other video game selections in his YouTube so I may have gone down the rabbit hole for a bit.
Snicker's Doodles
Week after week, day after day, the Halo community continues to produce art and I remain constantly amazed. Not to mention incredibly lucky that part of my job involves looking at all the artwork and then putting together blogs. I guess Chief's luck rubbed off on me at some point.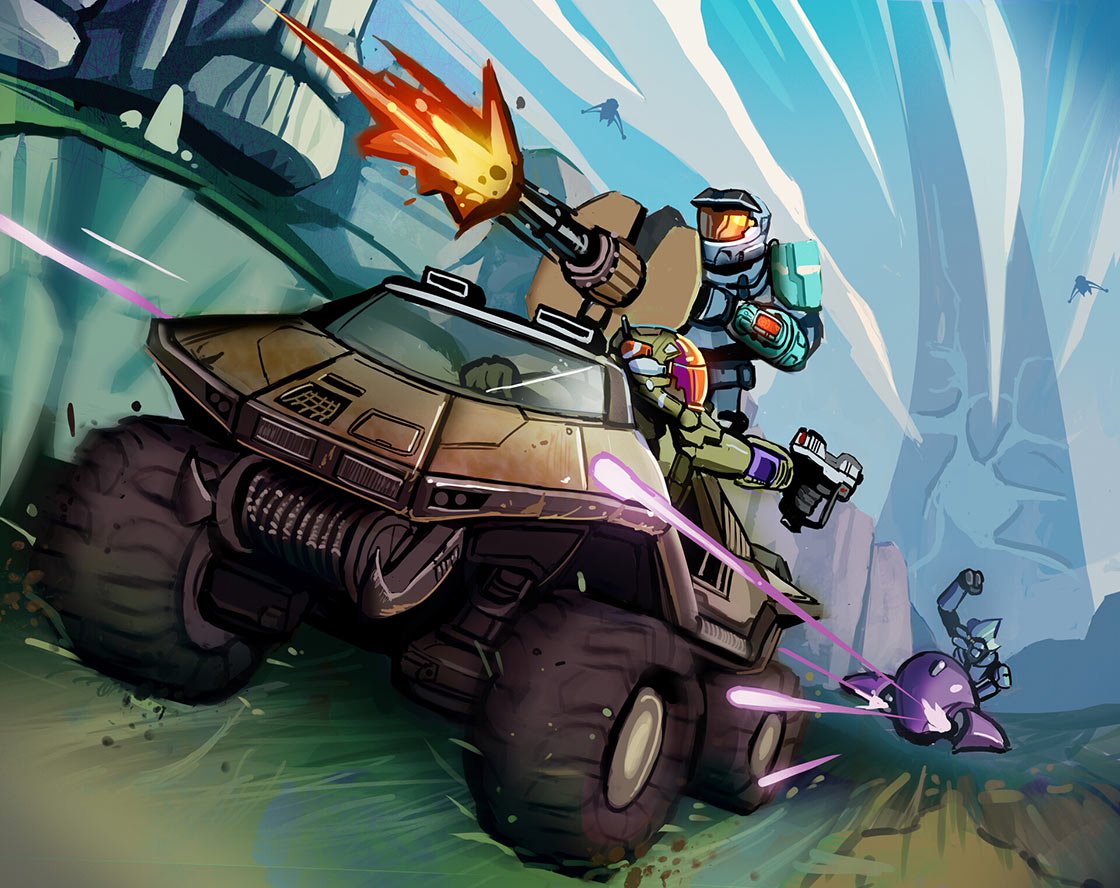 Ghost Chase, Noah Sliney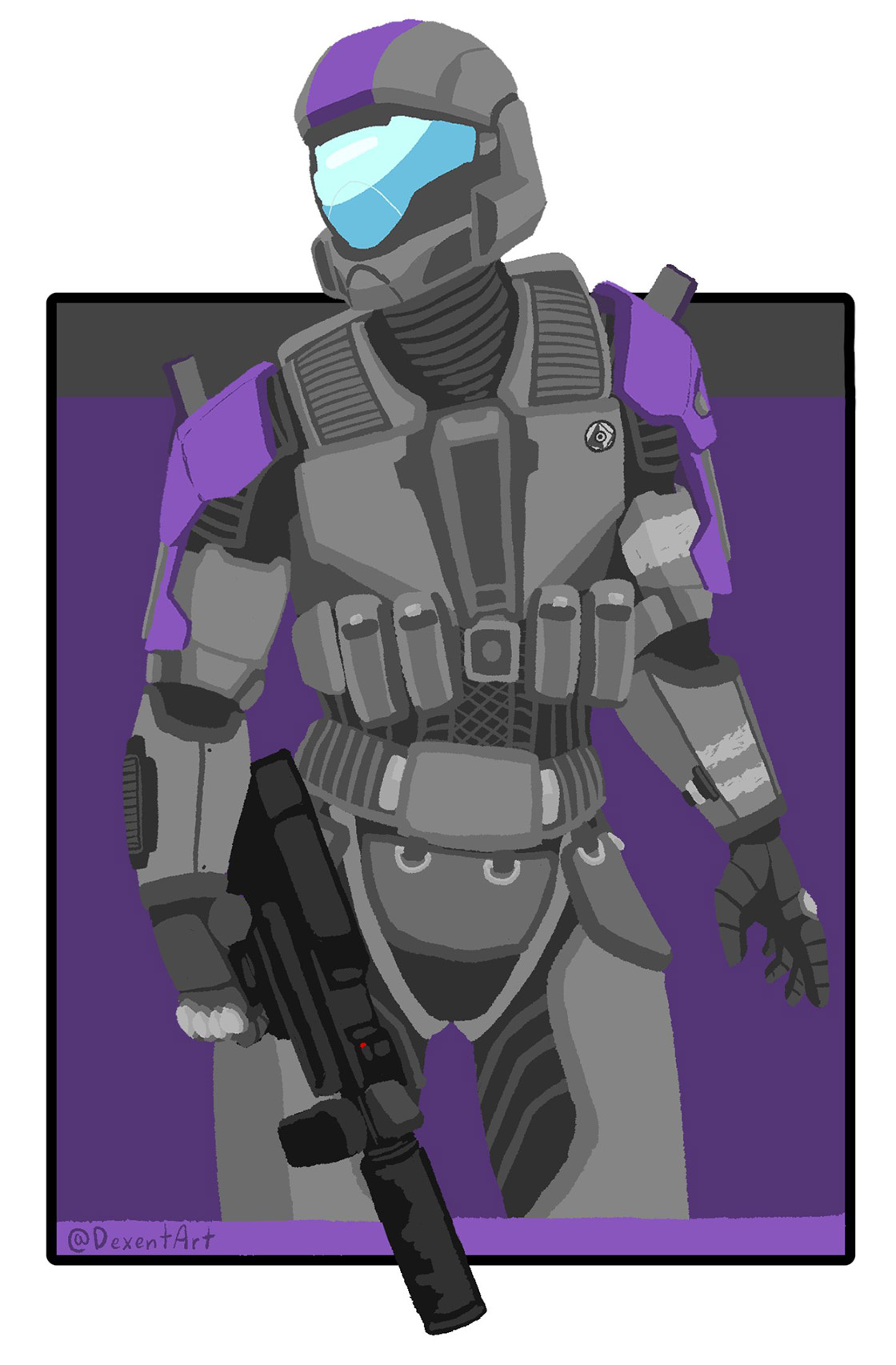 ONI Spook, @DexentArt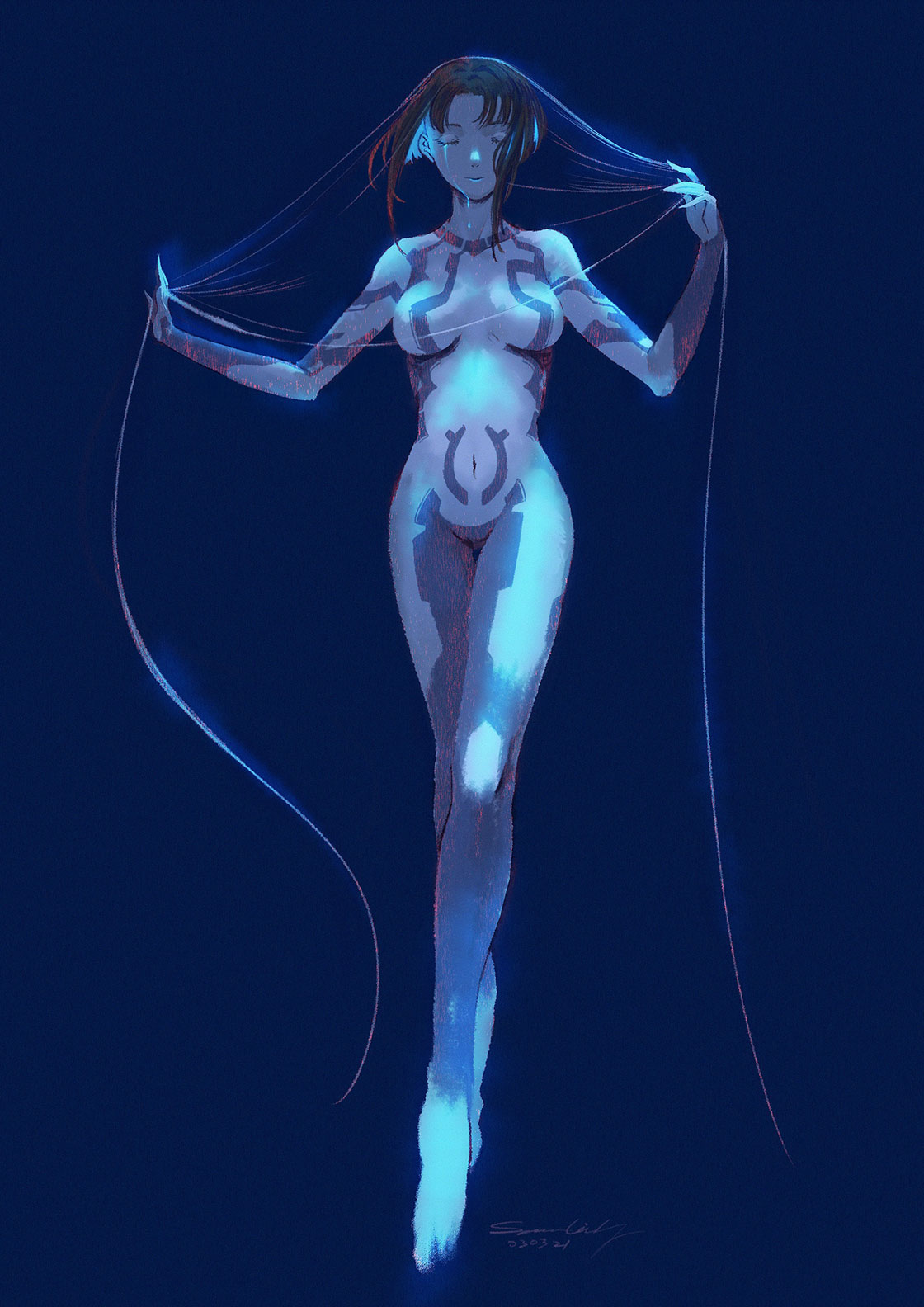 I Love You More Than You Ever Know, @PedanticAuspice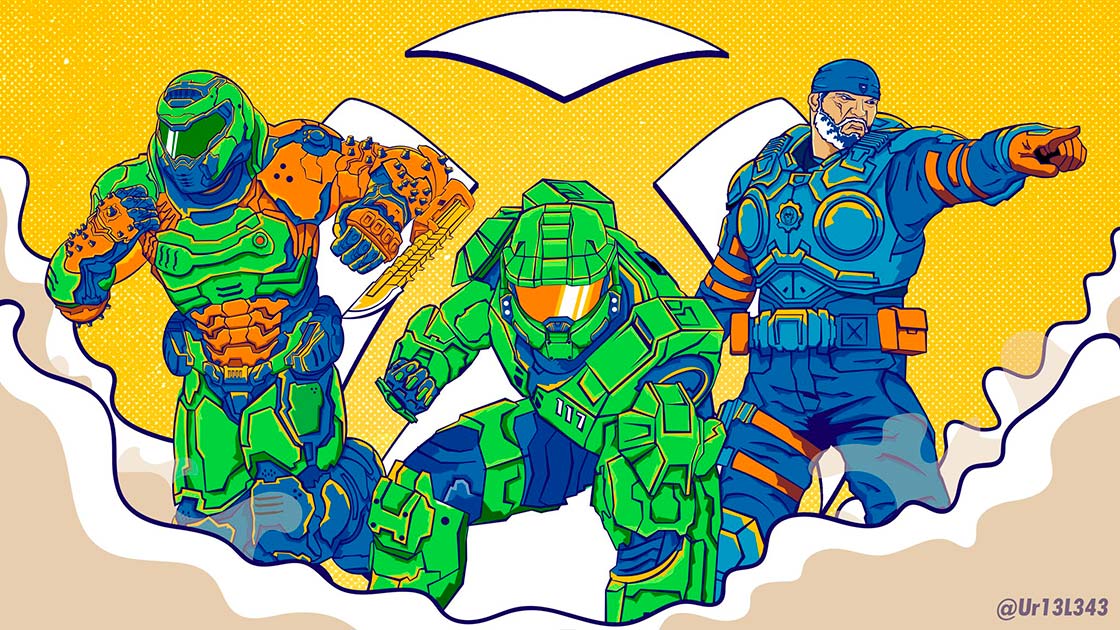 Be A Slayer, Be A Gear, Be A Legend, @UriL343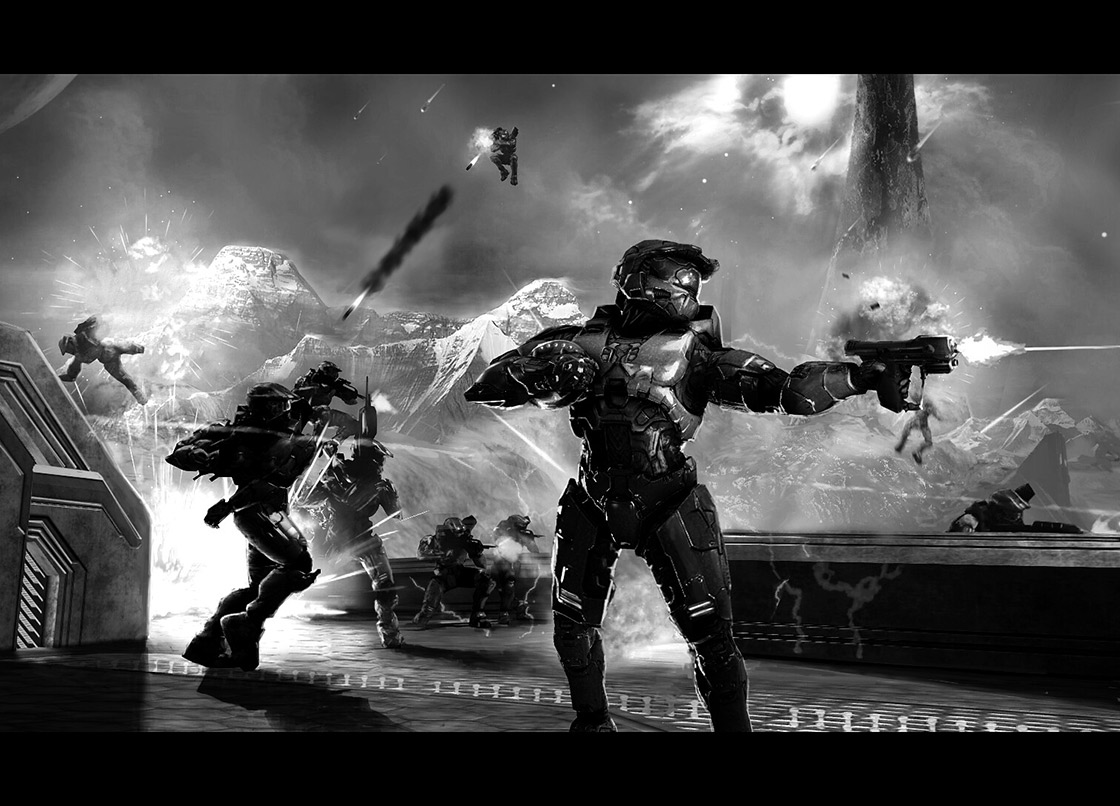 Narrows, Richard Cull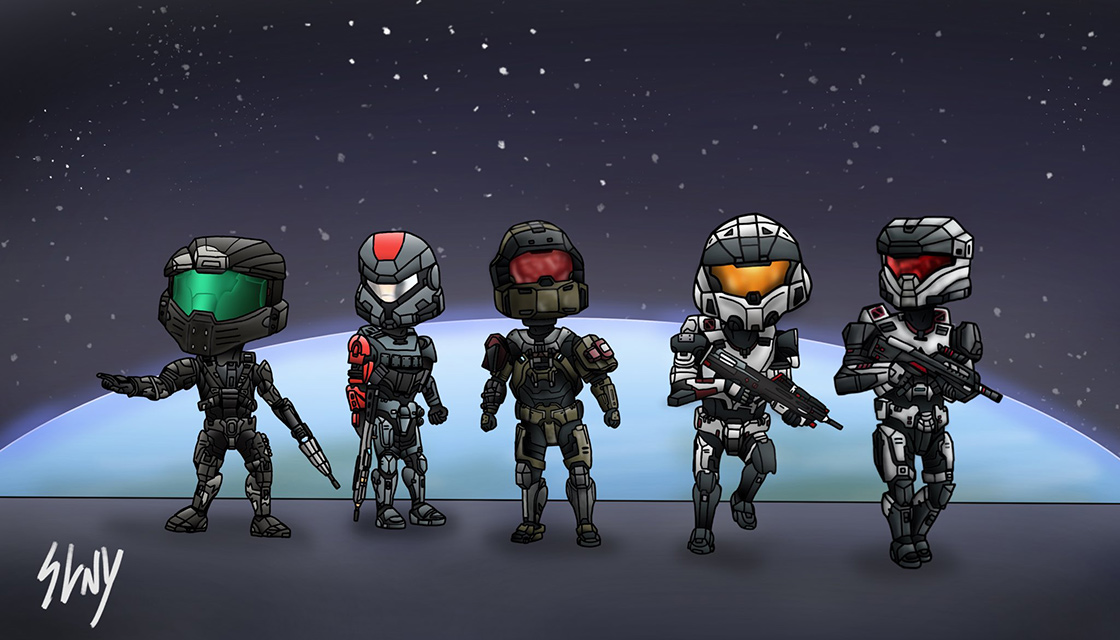 Halo Infinite Group Compilation, @SlayWilde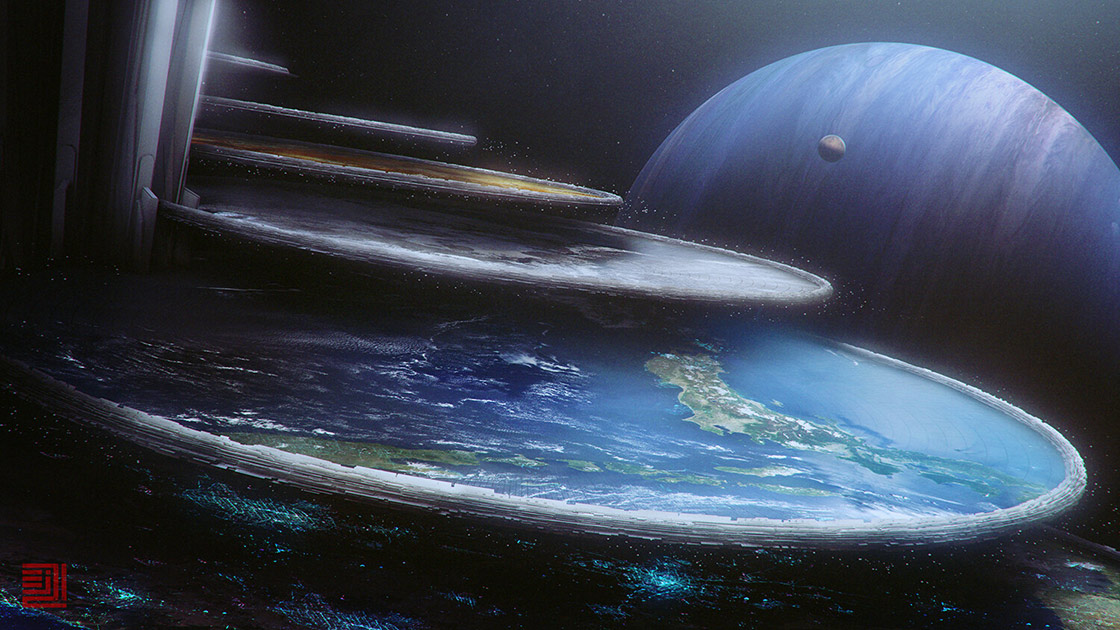 Primus Ecumenicum, Julian Faylona
Ancient Civilizations, @jgp_concepts_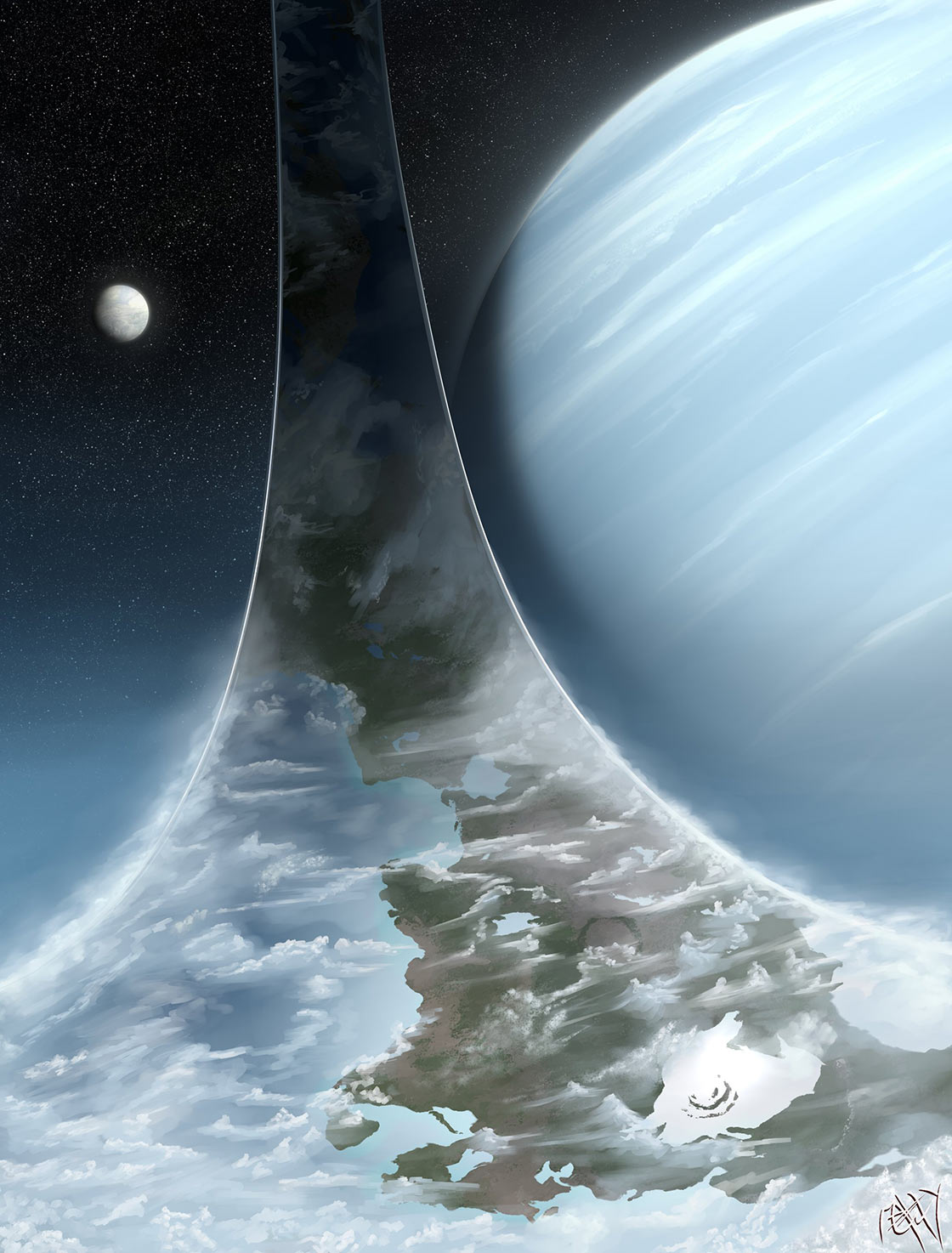 Halo Ring, @MattyTheSmol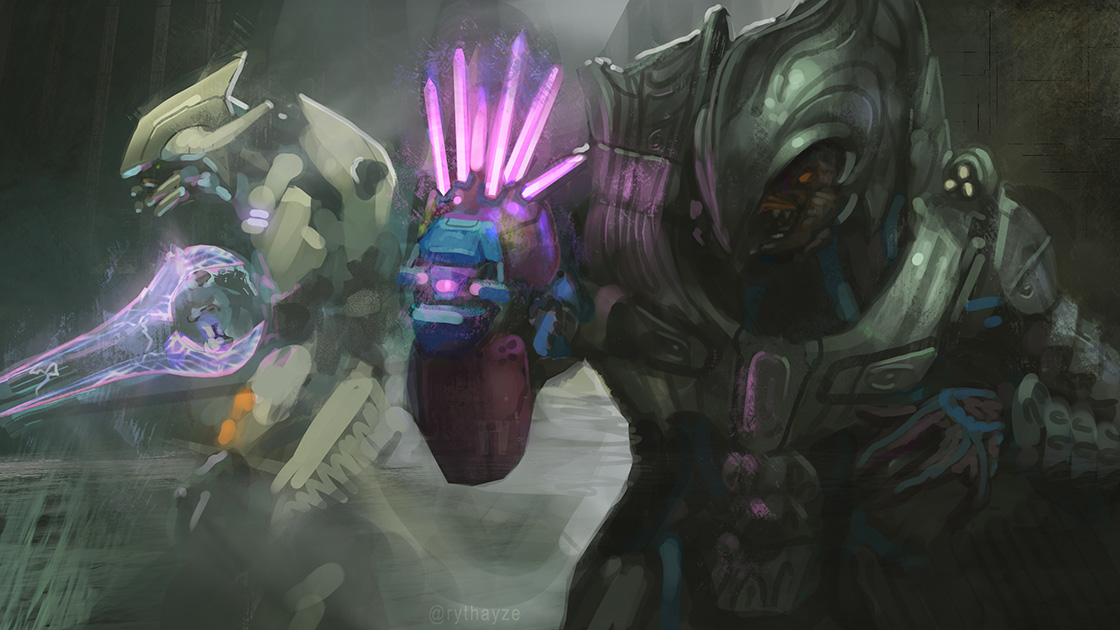 Arbiter Study, @Rythayze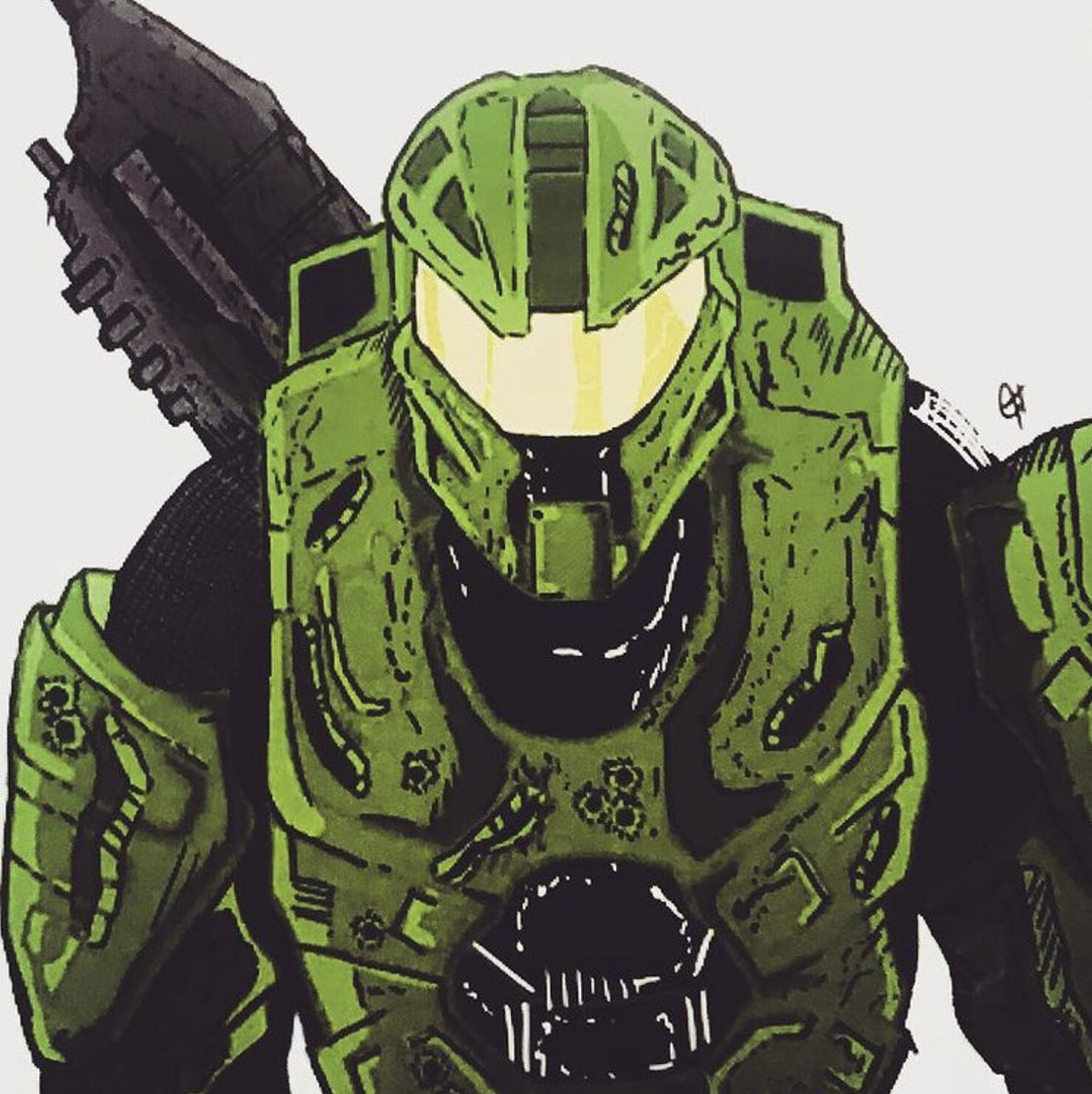 Master Chief, Jeremy Tarves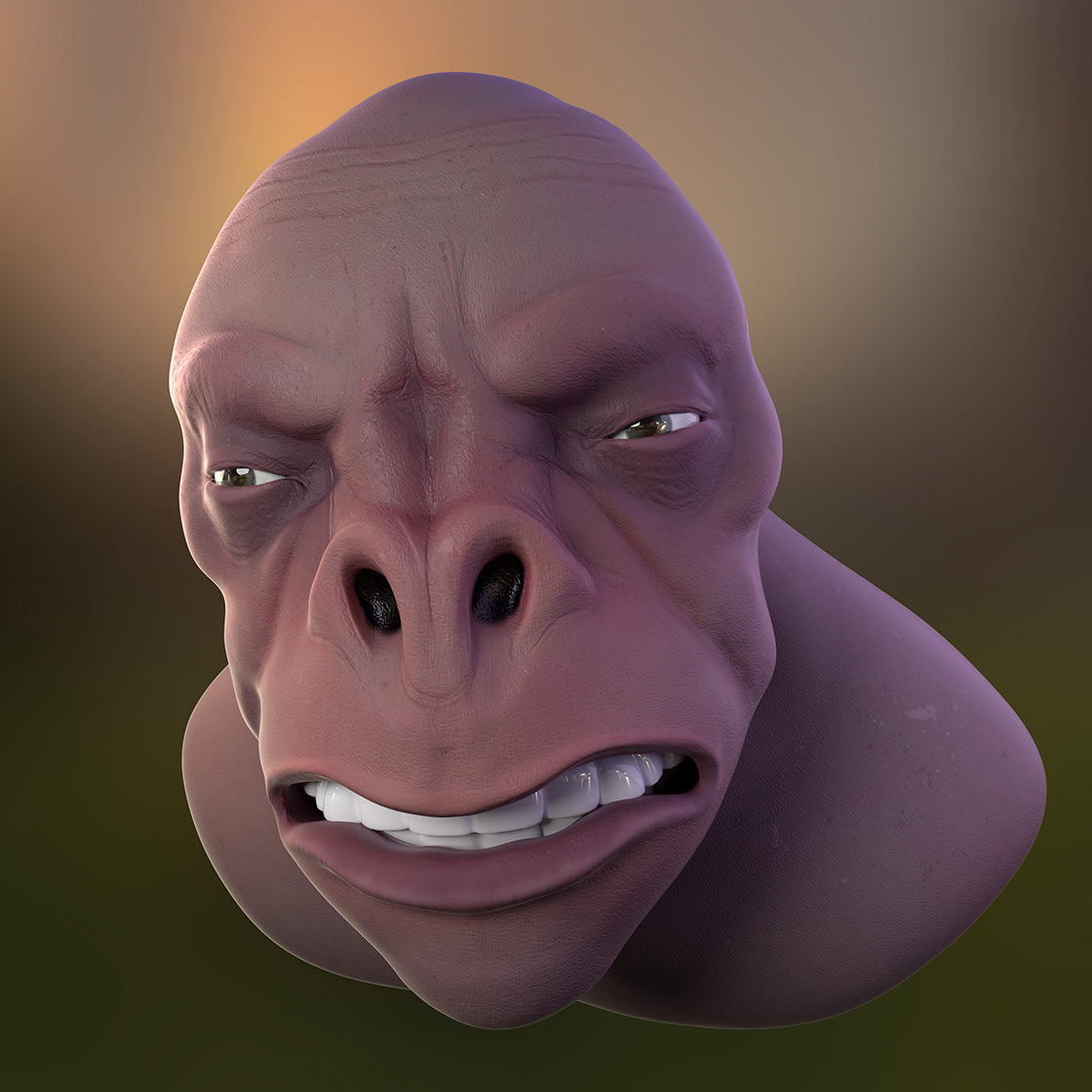 Craig: A Study, Jeremy Loewen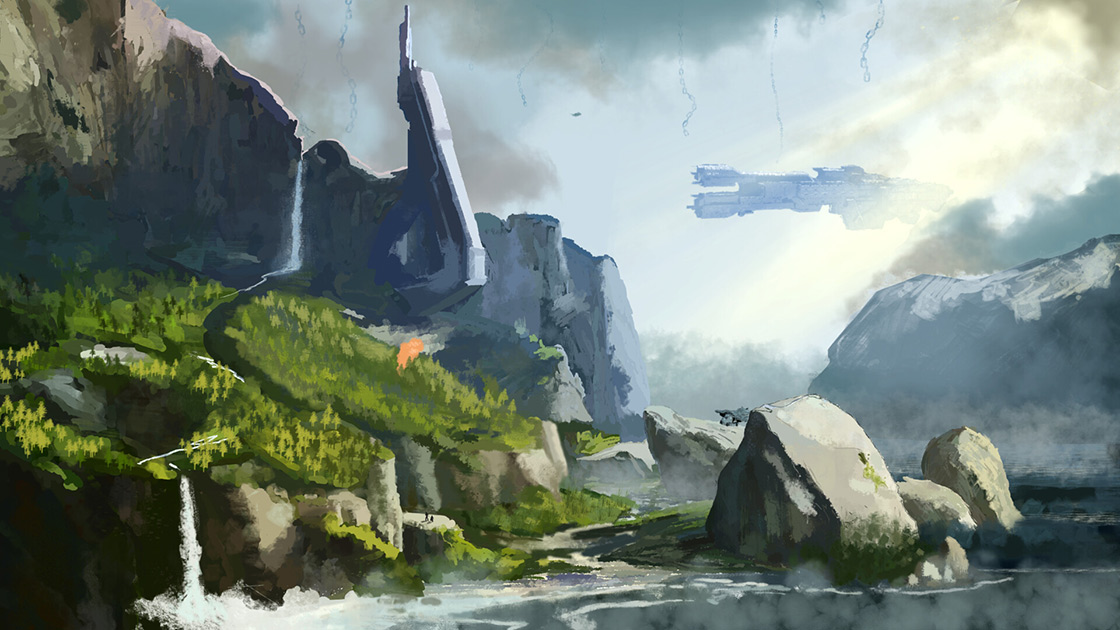 Unchained Requiem, Titouan David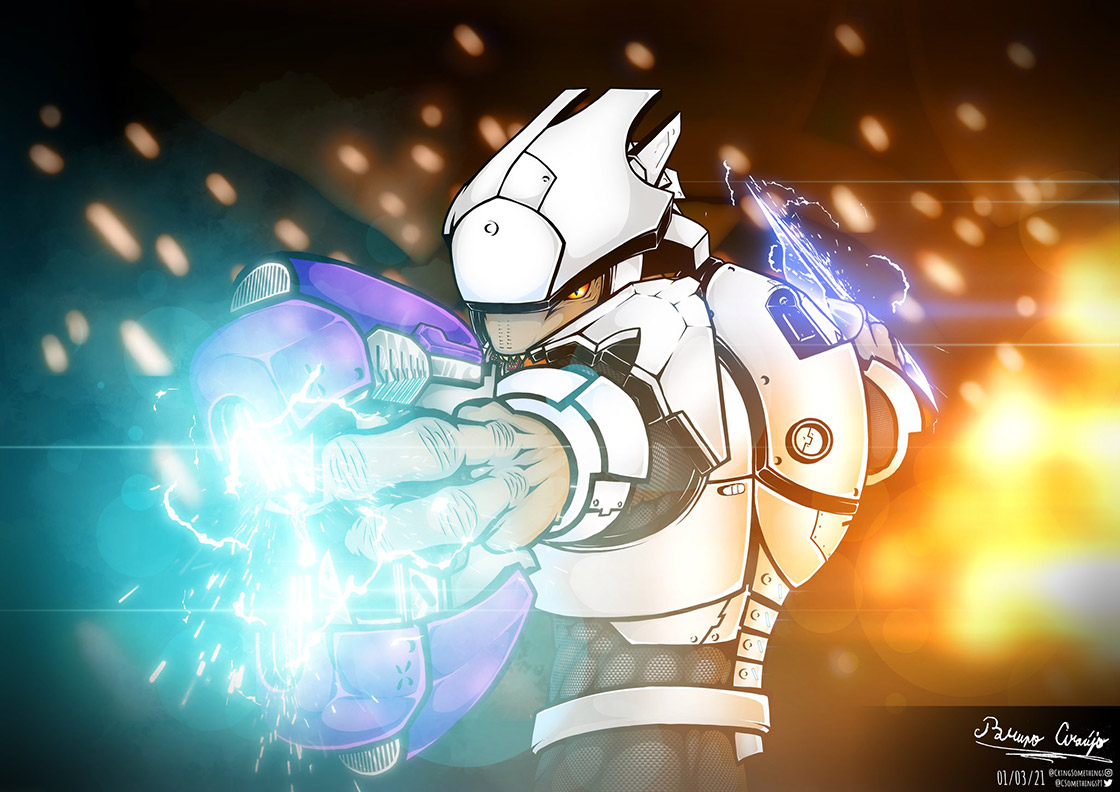 Shipmaster, @CSomethingsPT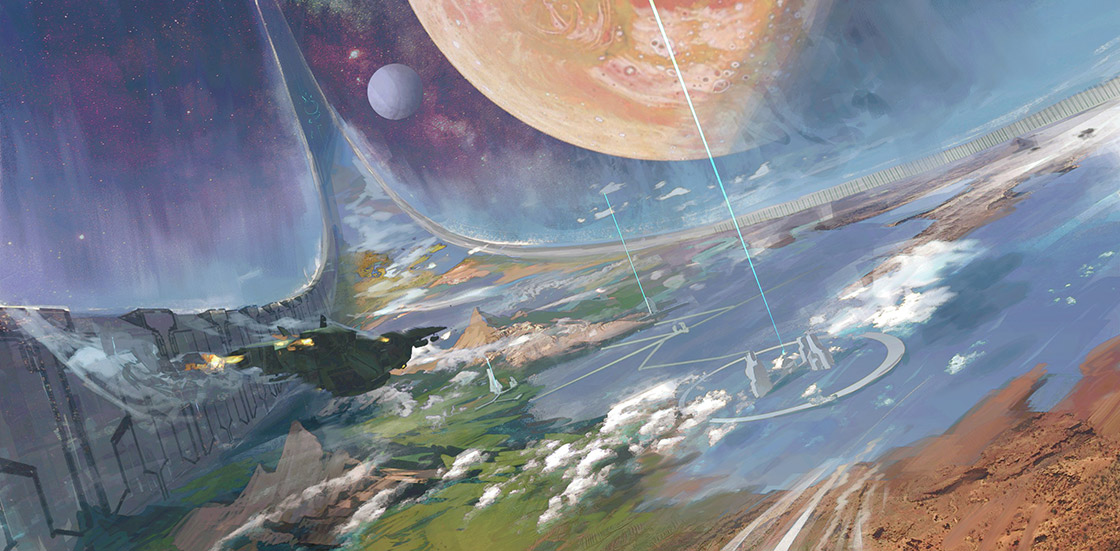 Halo, @Ikki_Day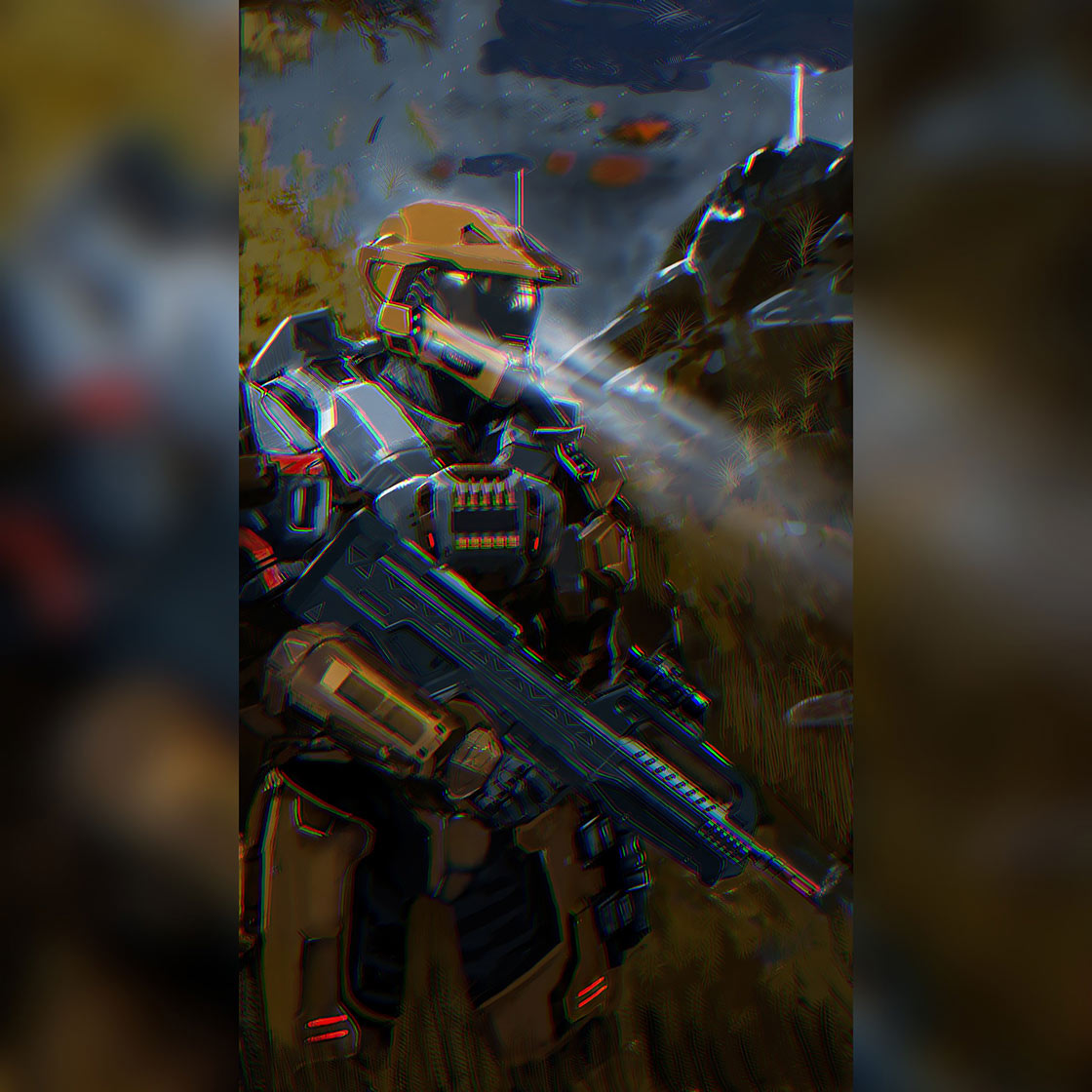 Leopard, @Cris1215691381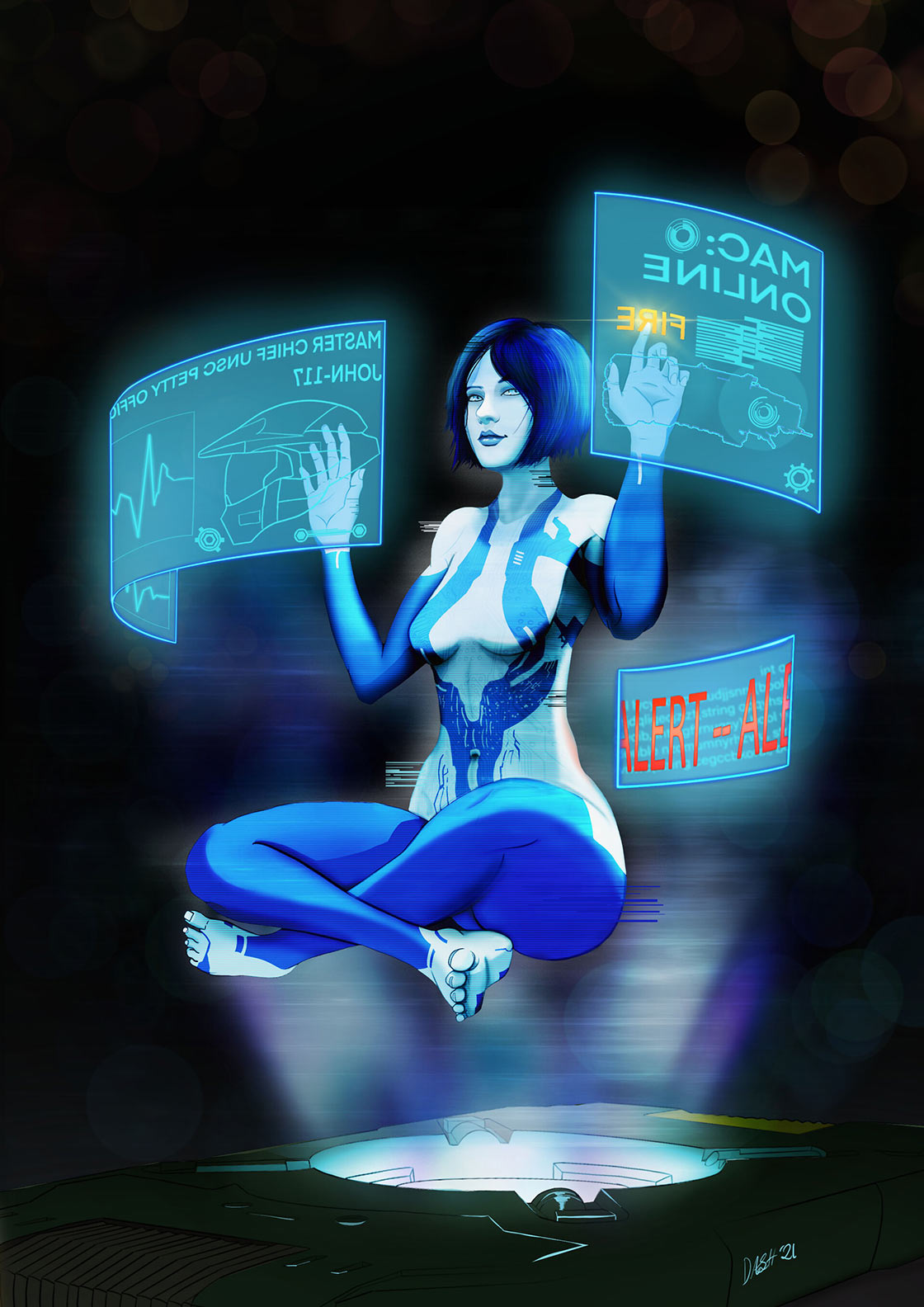 Cortana, Dash Draws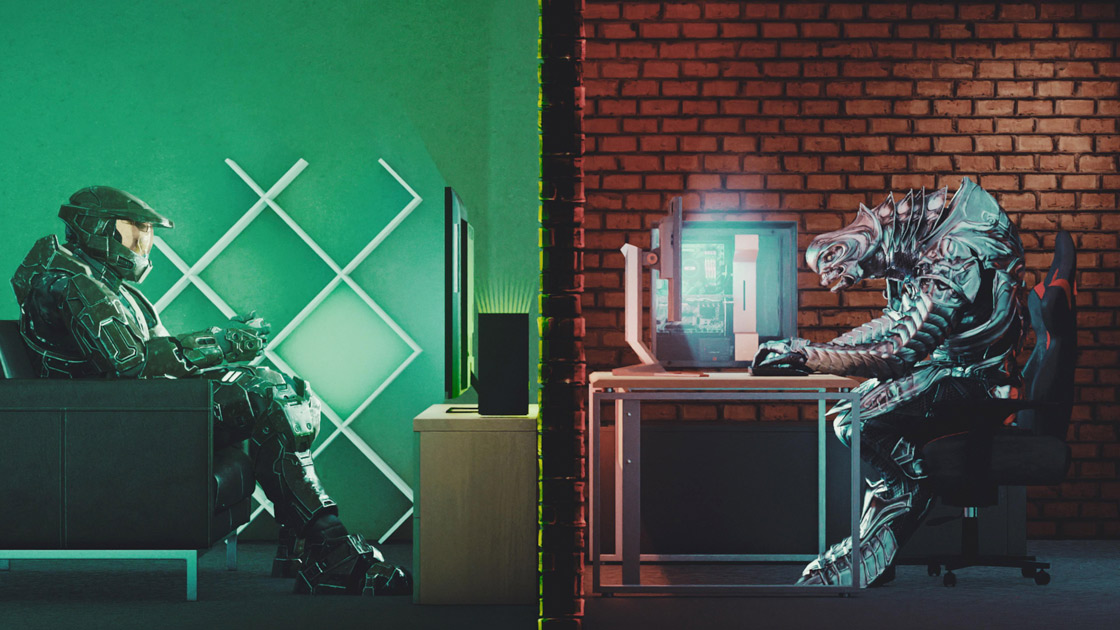 Reunited, @_LZ_
Homemade
From sketches to toys to sidewalk chalk, there's no medium of art the community lacks and I love every bit of it!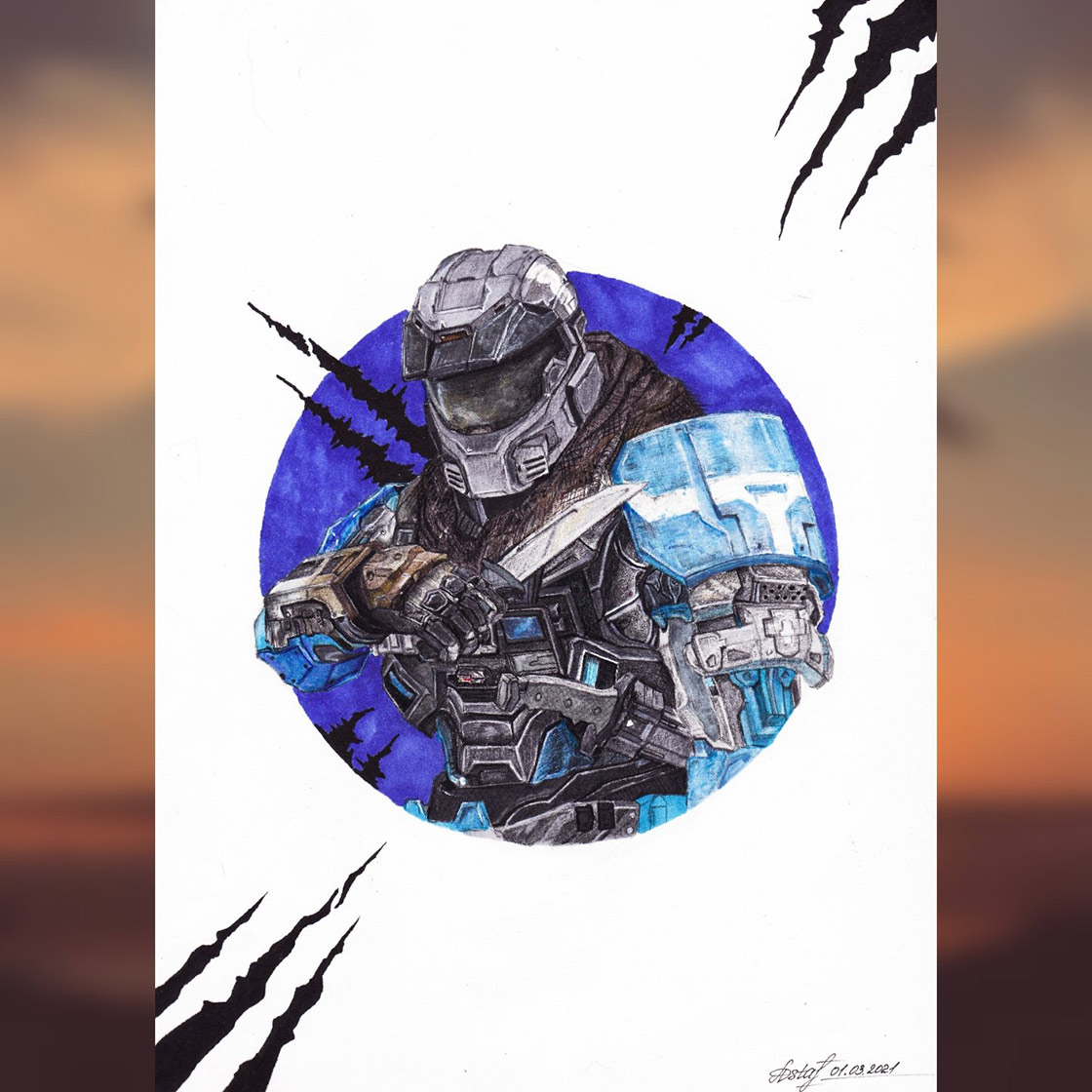 Let's Play With A Knife, @spartanca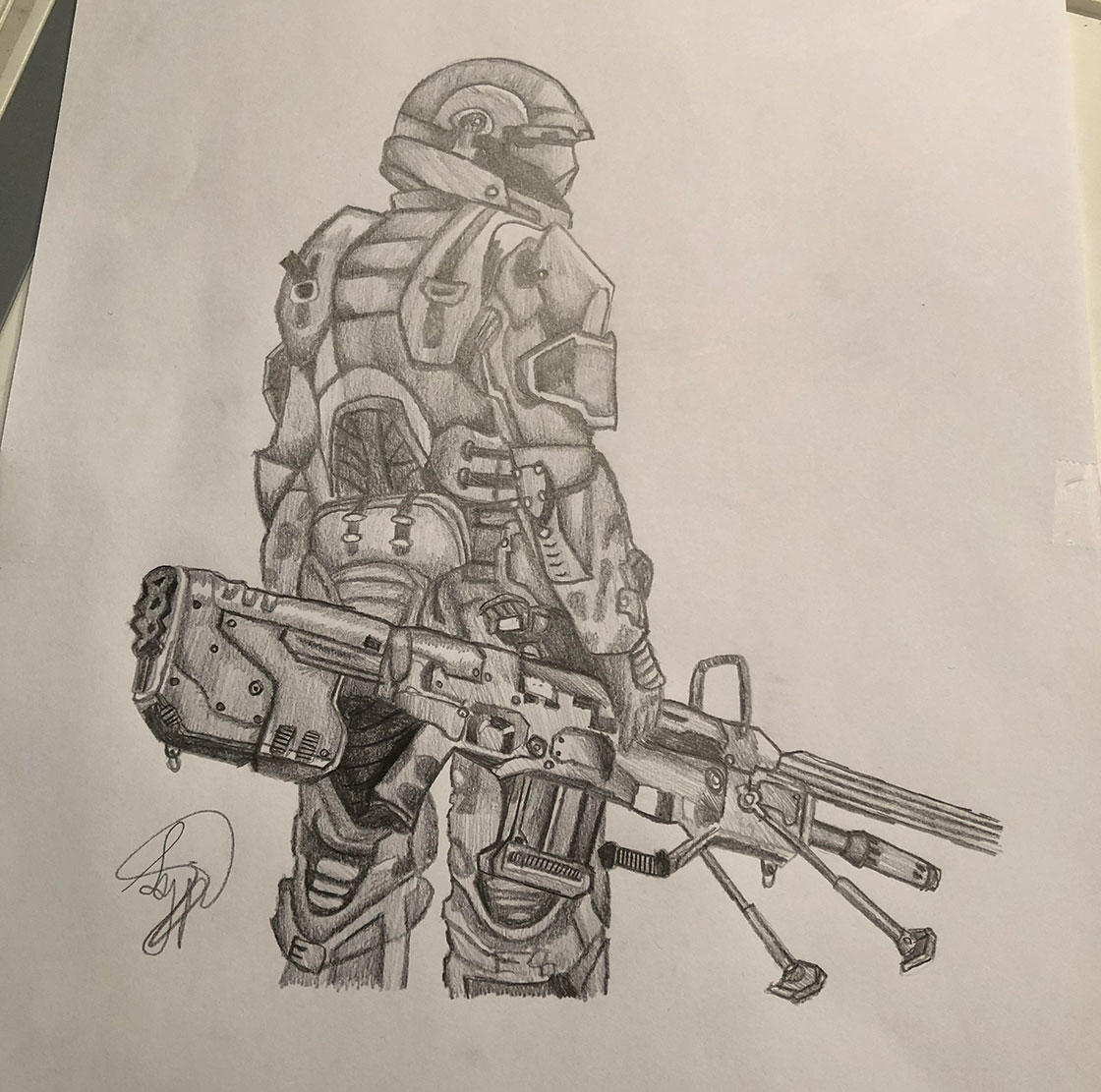 ODST, /u/xXAndanteAndanteXx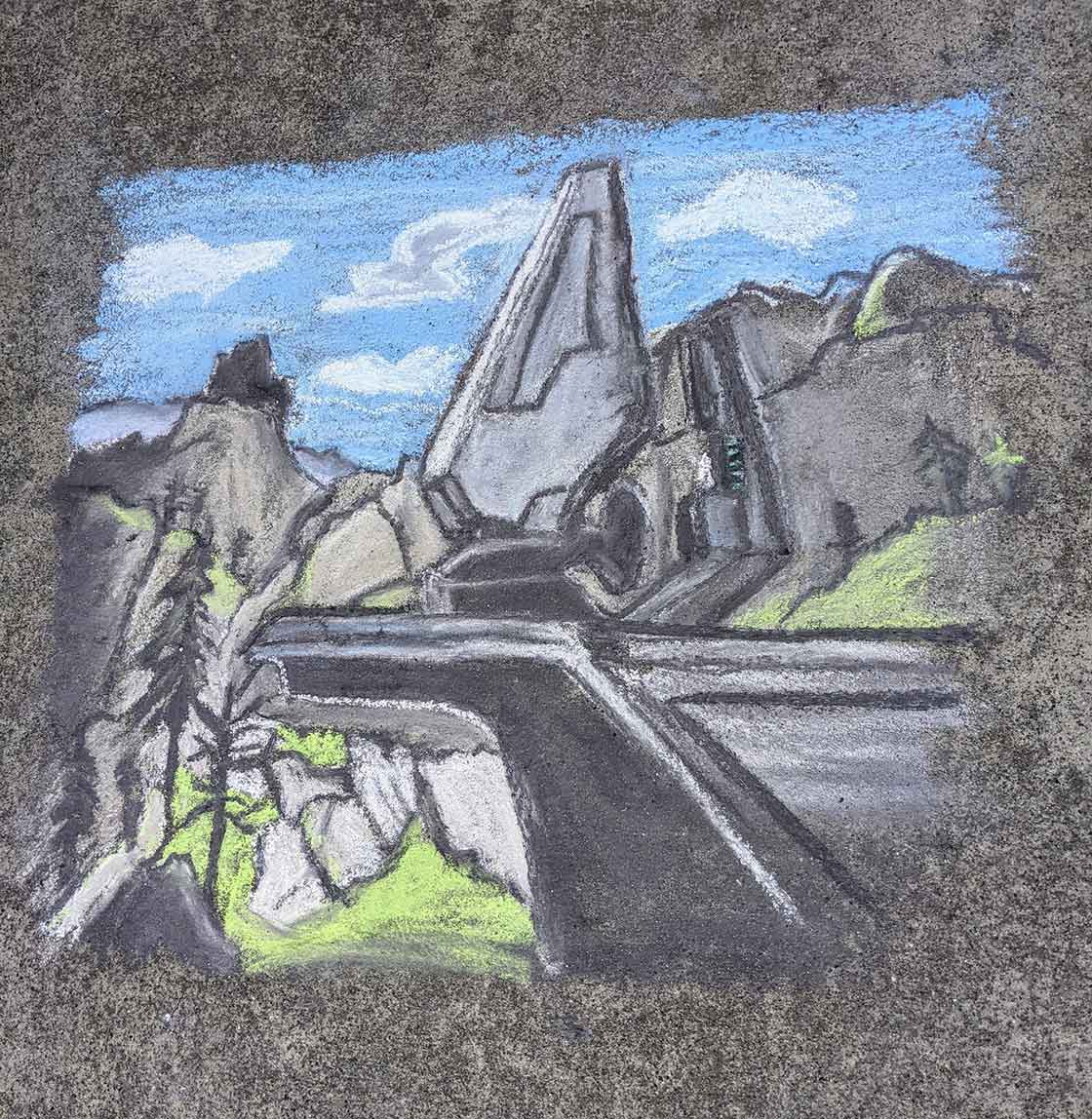 Halo Infinite, @InaDayorTwooooo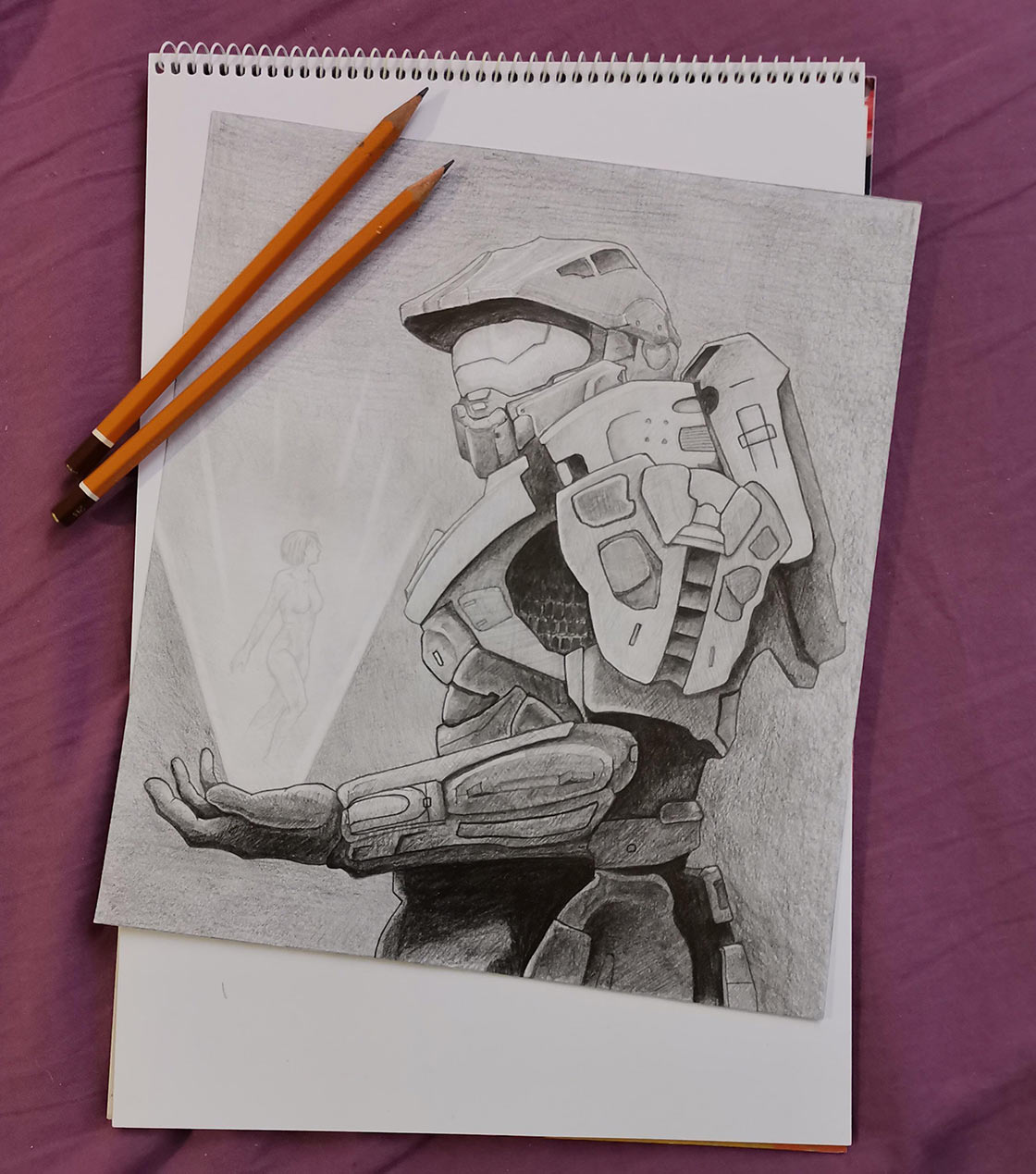 Chief and Cortana, /u/skidzle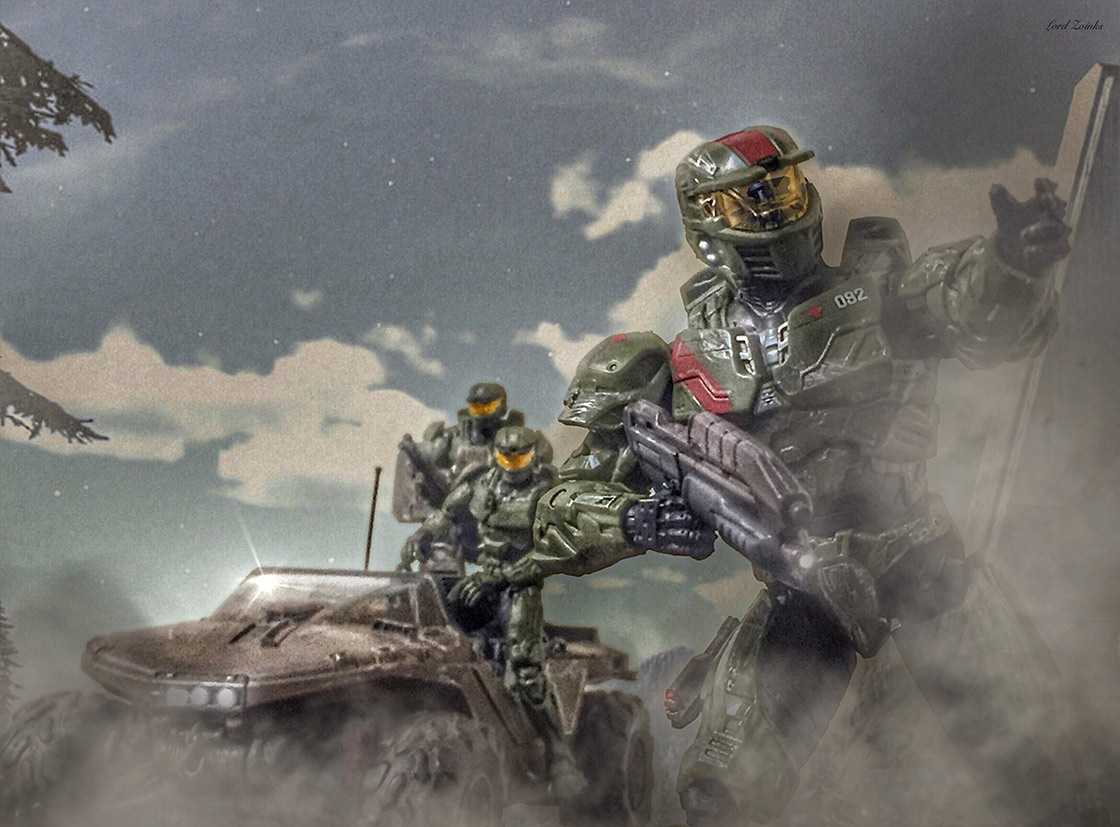 Jerome to Cutter, @ZoinksLord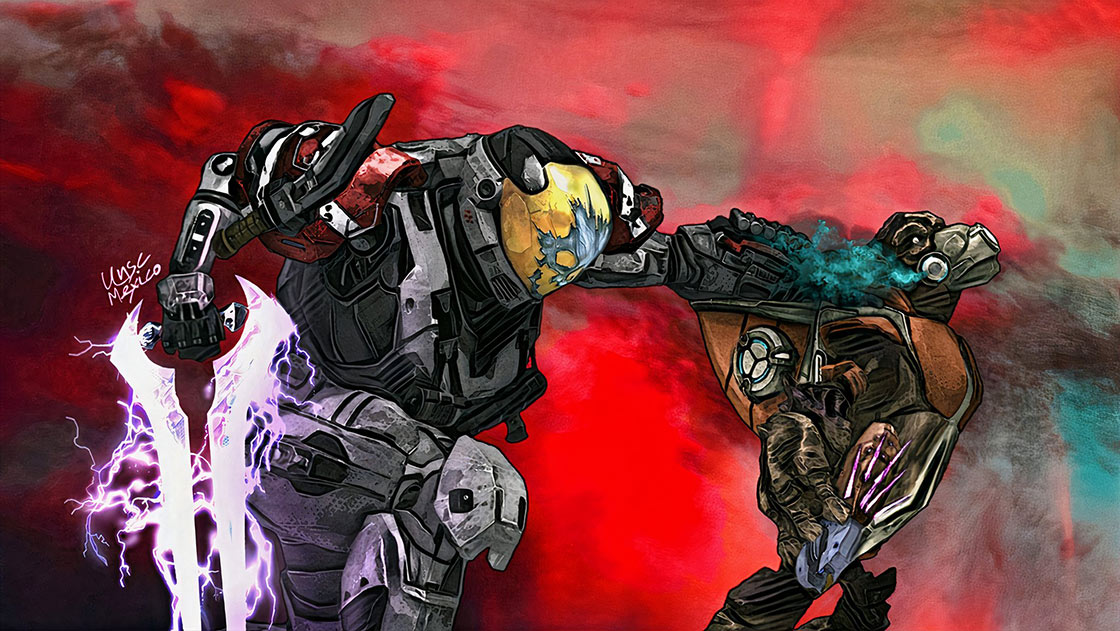 Who's Next, @UnscMexico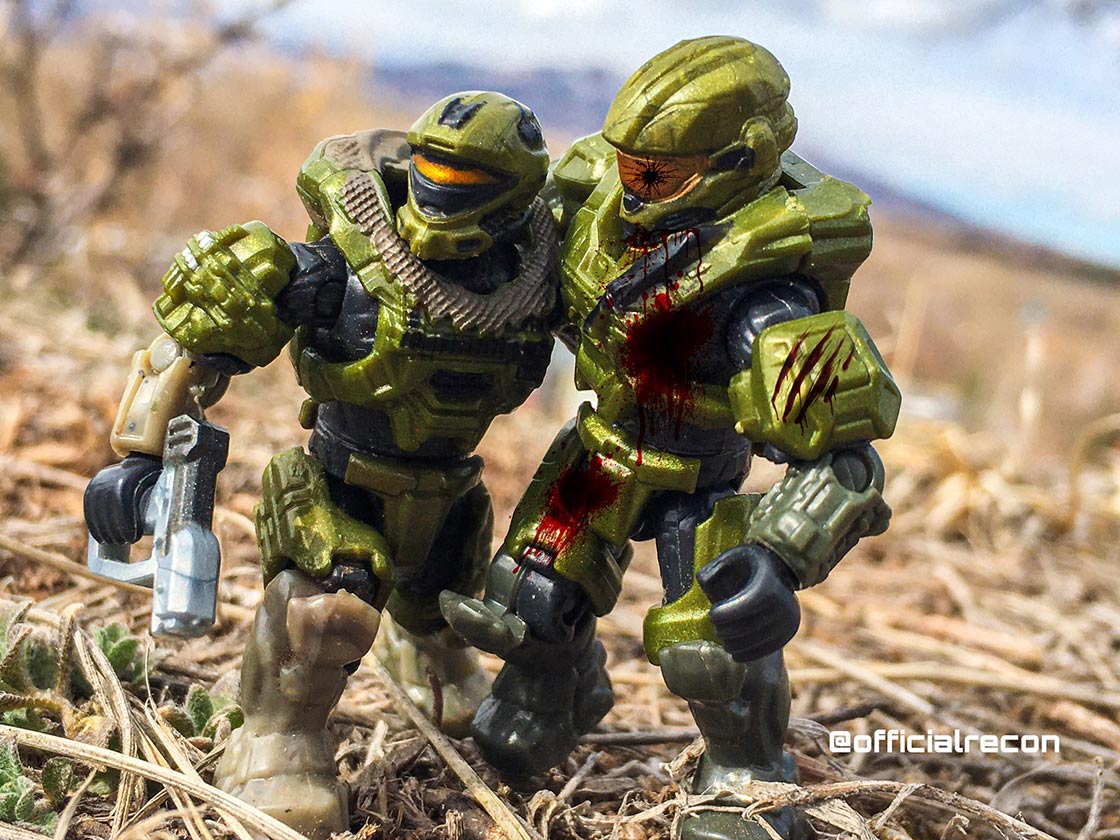 I'm Getting You Out of Here, @officialrecon1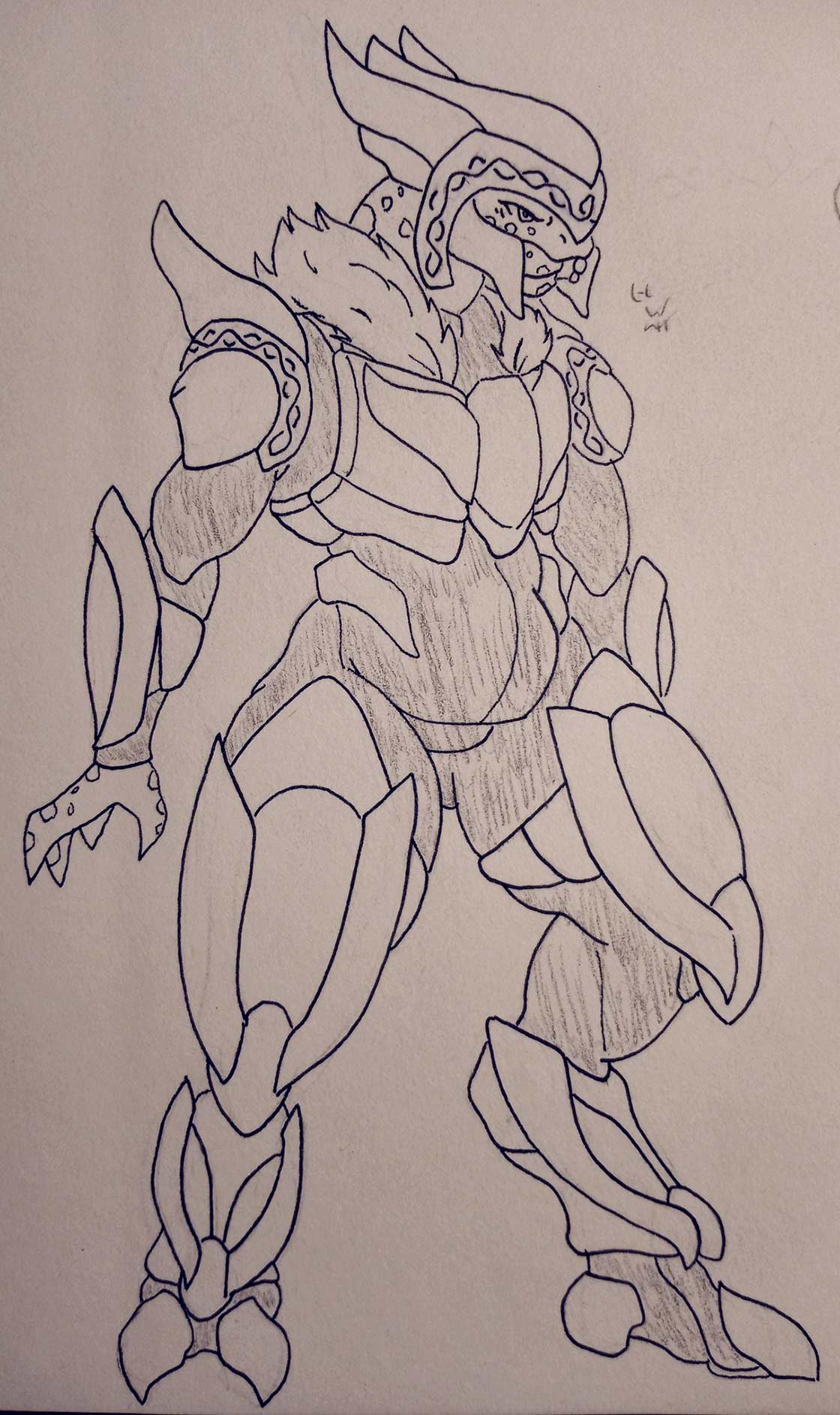 Kyva, @Hazel_Wynters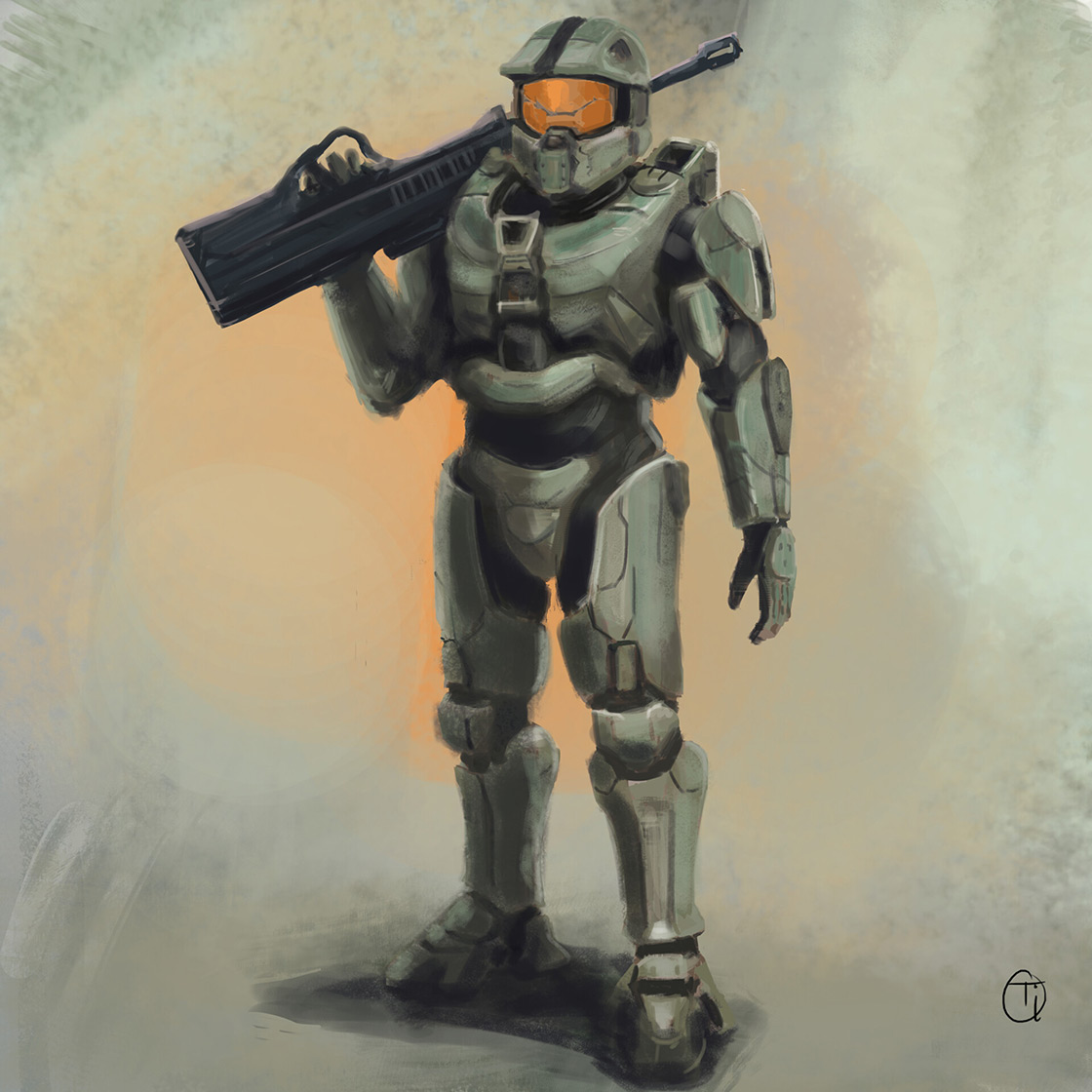 Master Chief, Marcin Karas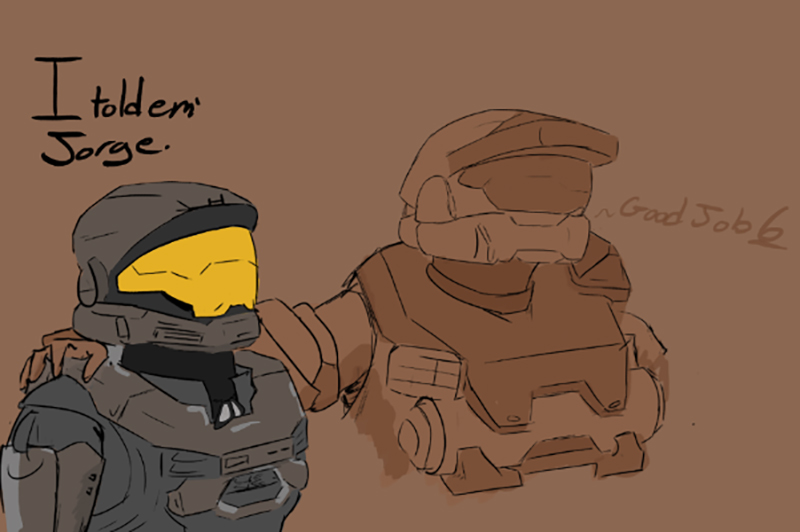 Tell 'em To Make It Count, /u/Beanman_syndrome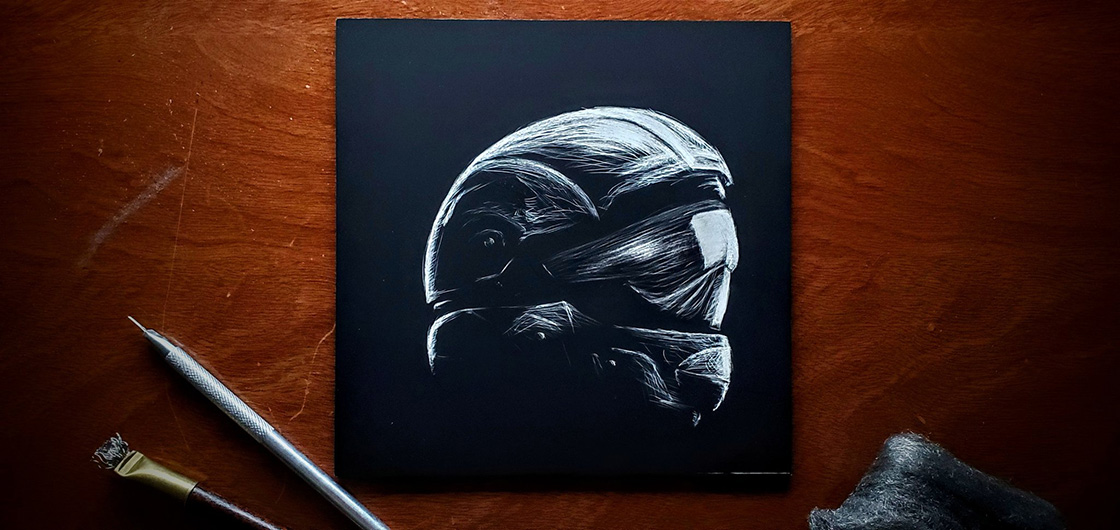 Pays To Be the Strong and Silent Type, @highviewarts
HRUNTING/YGGDRASIL Mk.I Prototype, @exclamation_mok
Eye Candy
This week has some really neat things to check out. There's a super clever tattoo mixing some Spartan/Noble iconography, an absolutely ridiculous "rebuild" of the Halo NERF AR, and some really sweet surprises!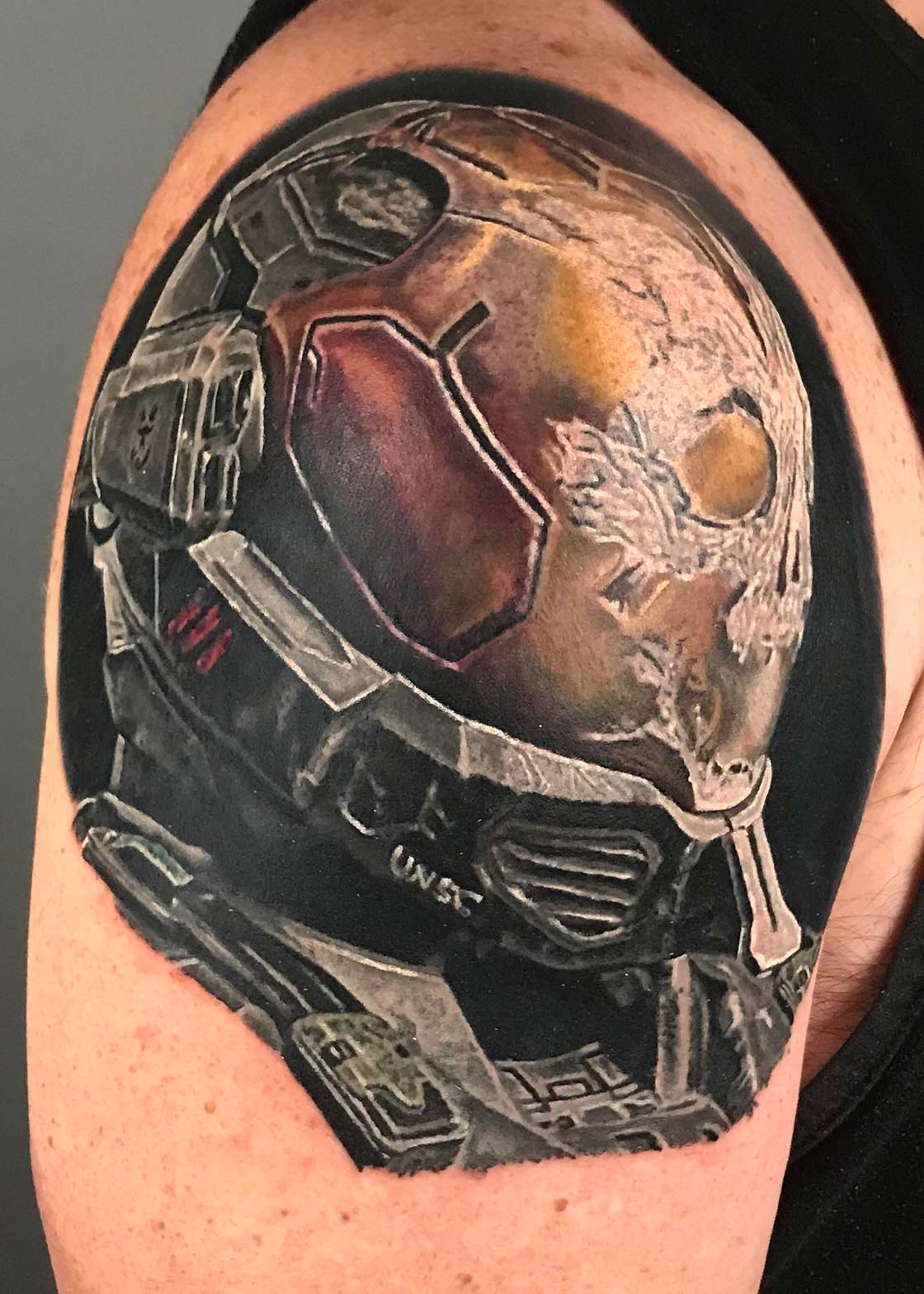 Emile, /u/Den_is_Zen
(If you click this link you can see a video on the tattoo, I recommend it!)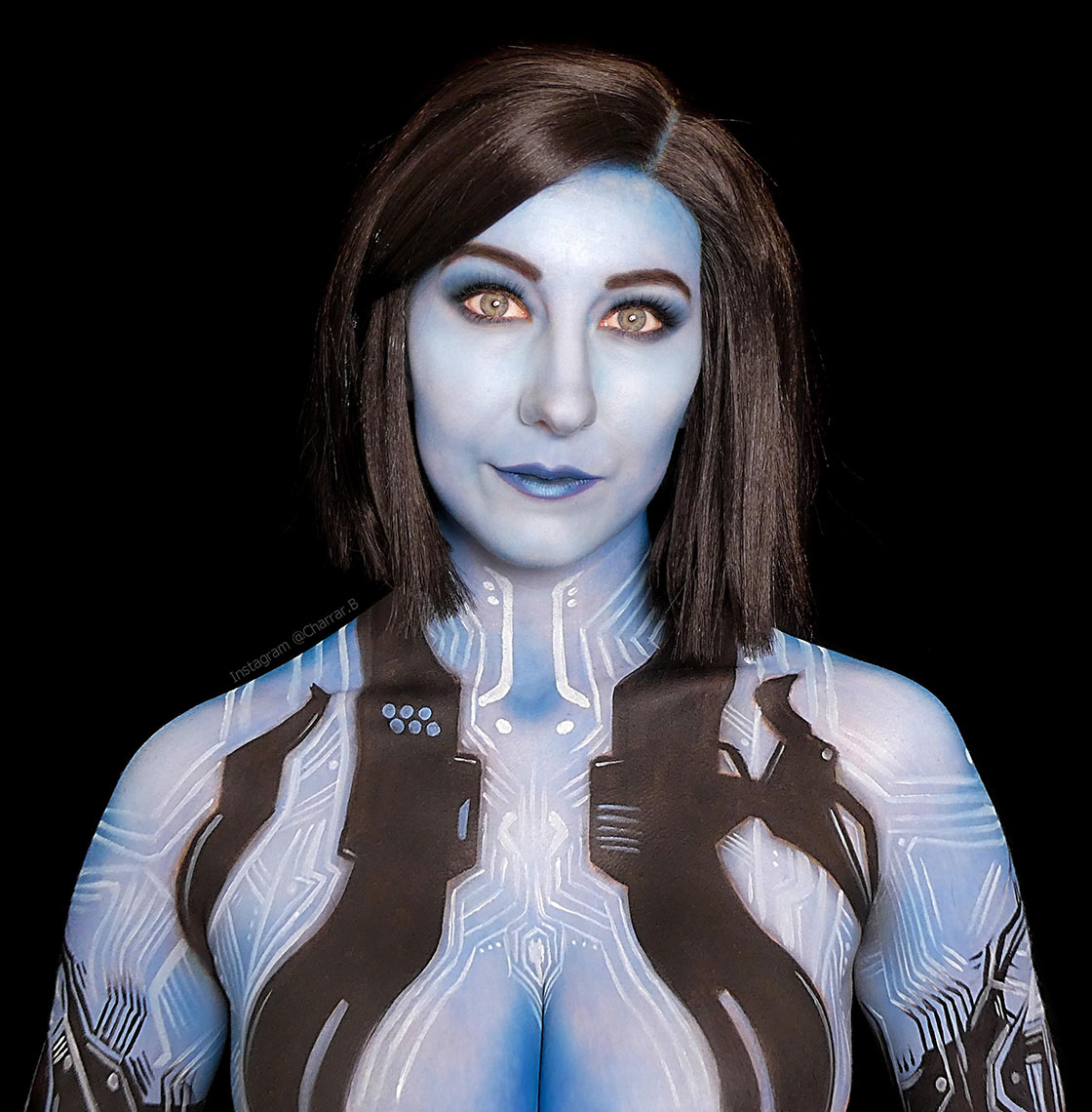 Cortana, /u/rednamrahC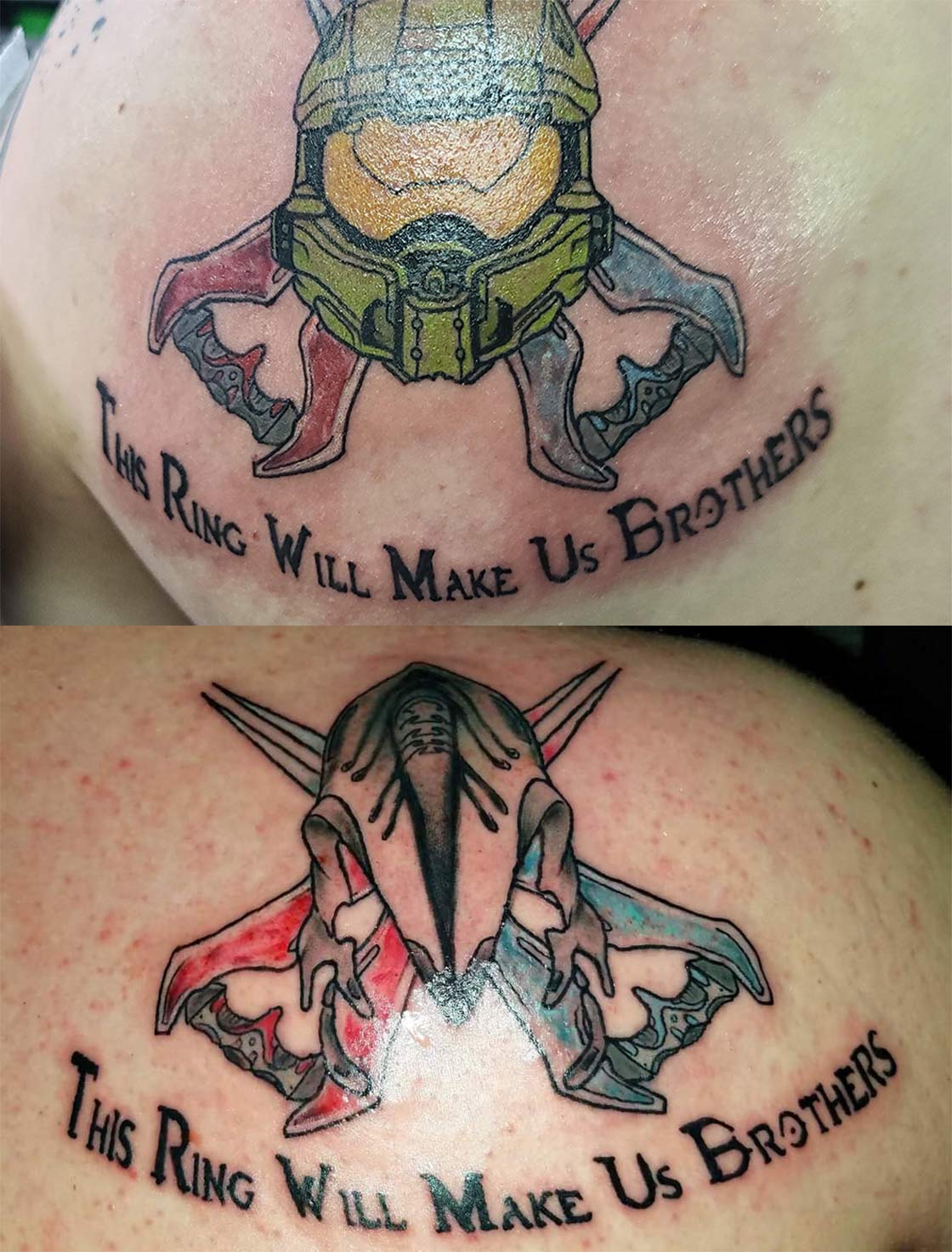 Brothers, /u/Eardrum98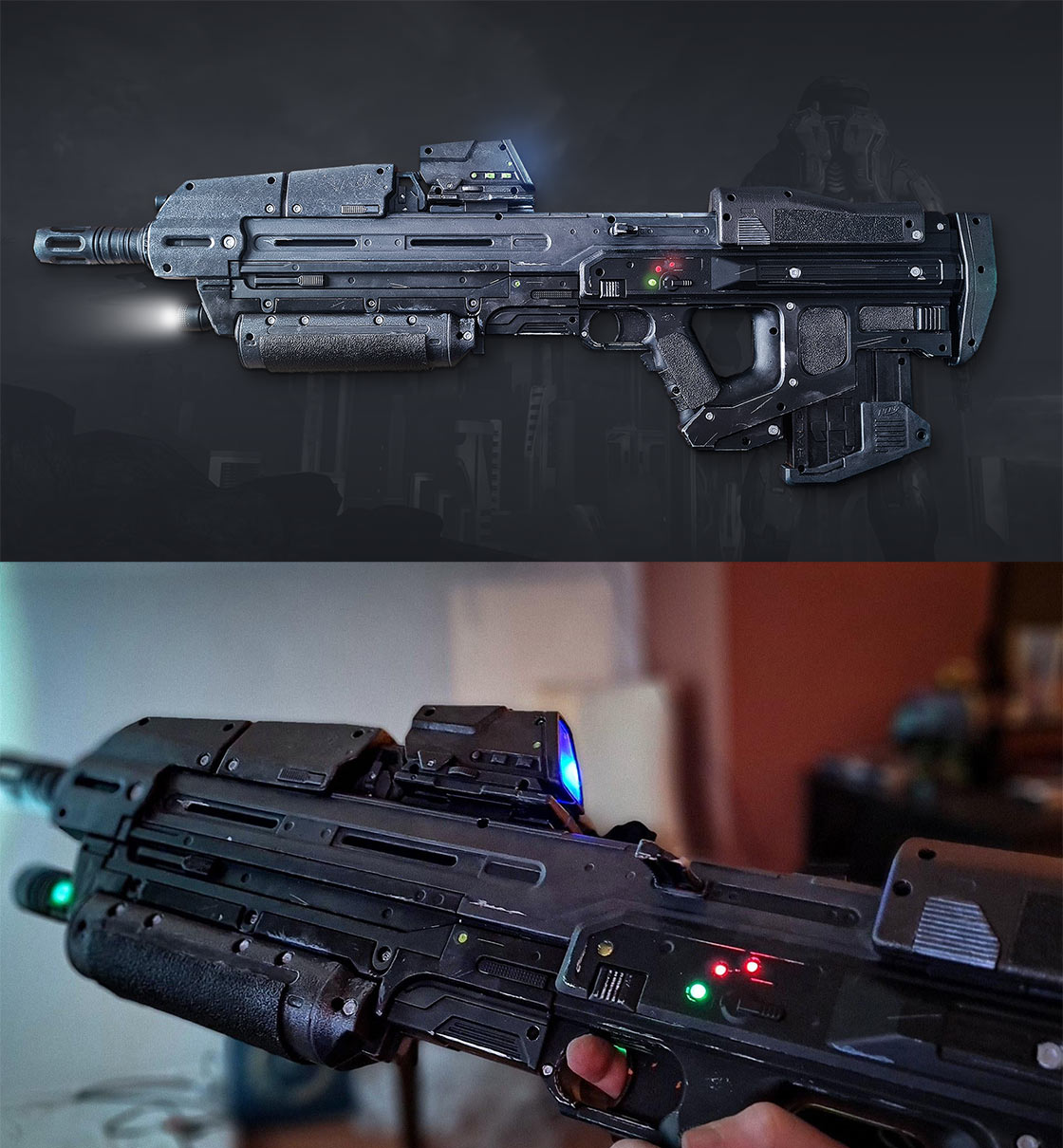 Halo Nerf AR, /u/Wide-Leadership8463
(Definitely click the link for more pictures. This thing is insane!)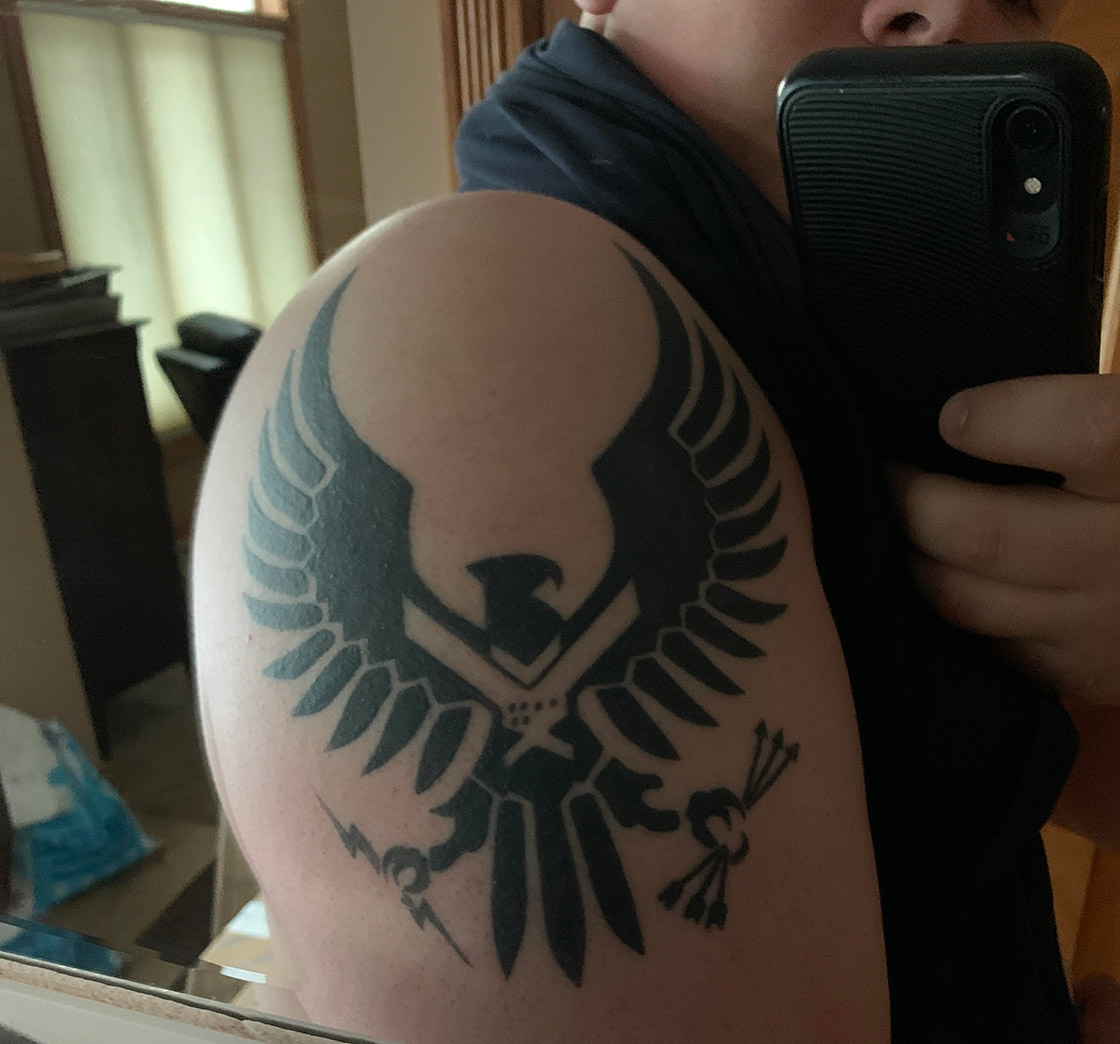 UNSC Tattoo, /u/GalahadQuarantine47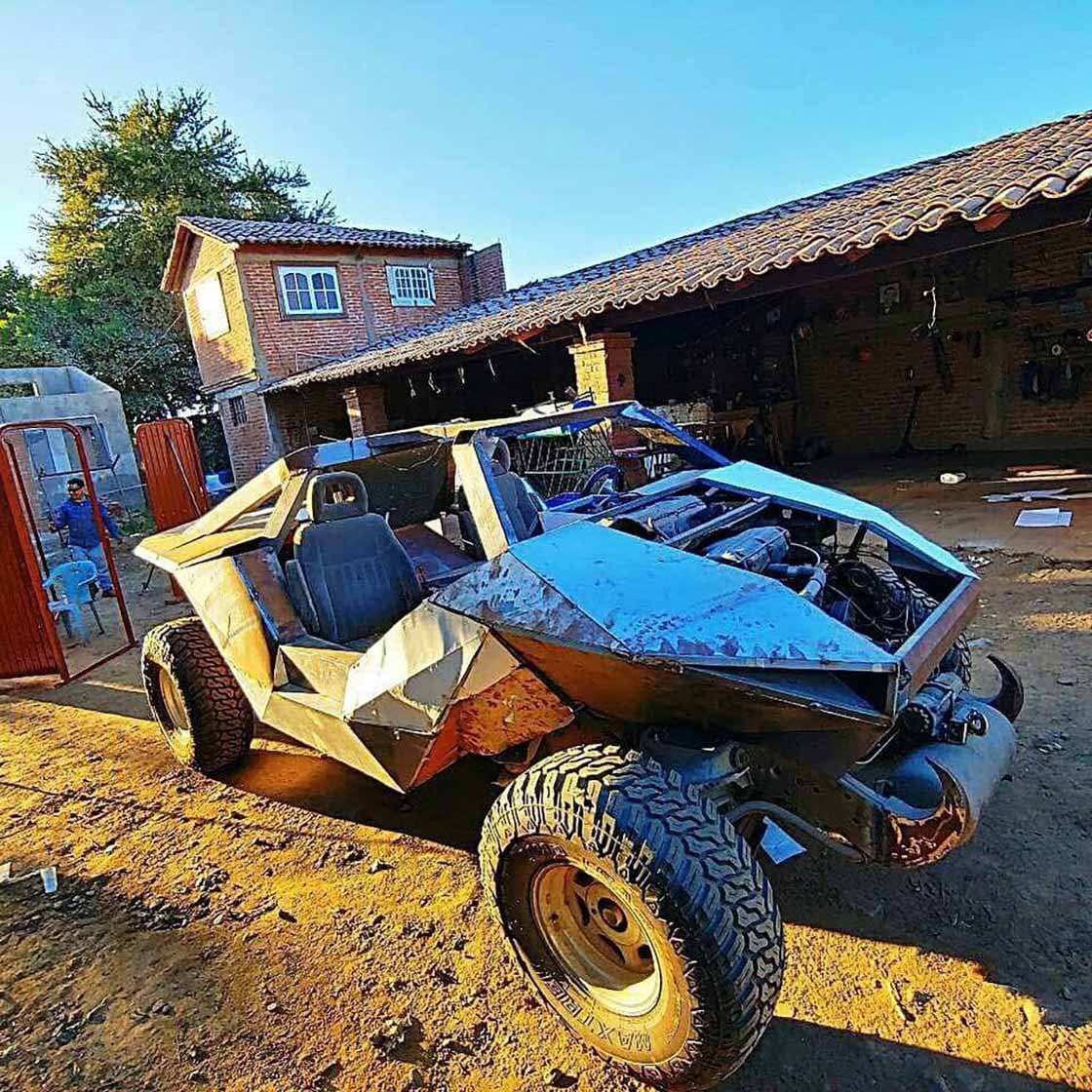 Warthog Recreation – In Progress, @warthogmexico1
(Be sure to check out their Instagram to see how far this recreation has come!)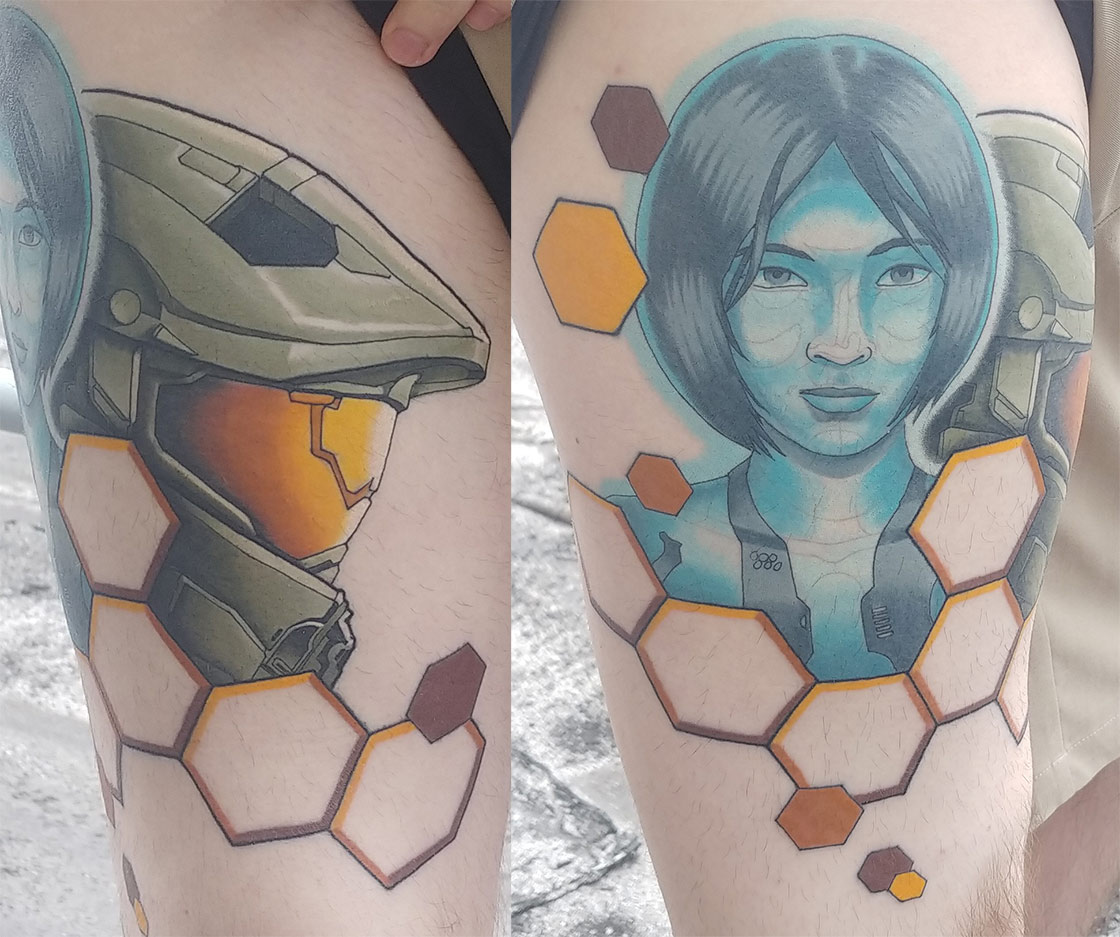 Chief and Cortana, /u/duckyisbeast
Picture Perfect
Screenshot wizards exist but I don't think they come from the moon. At least, if they do, no one's told me about that.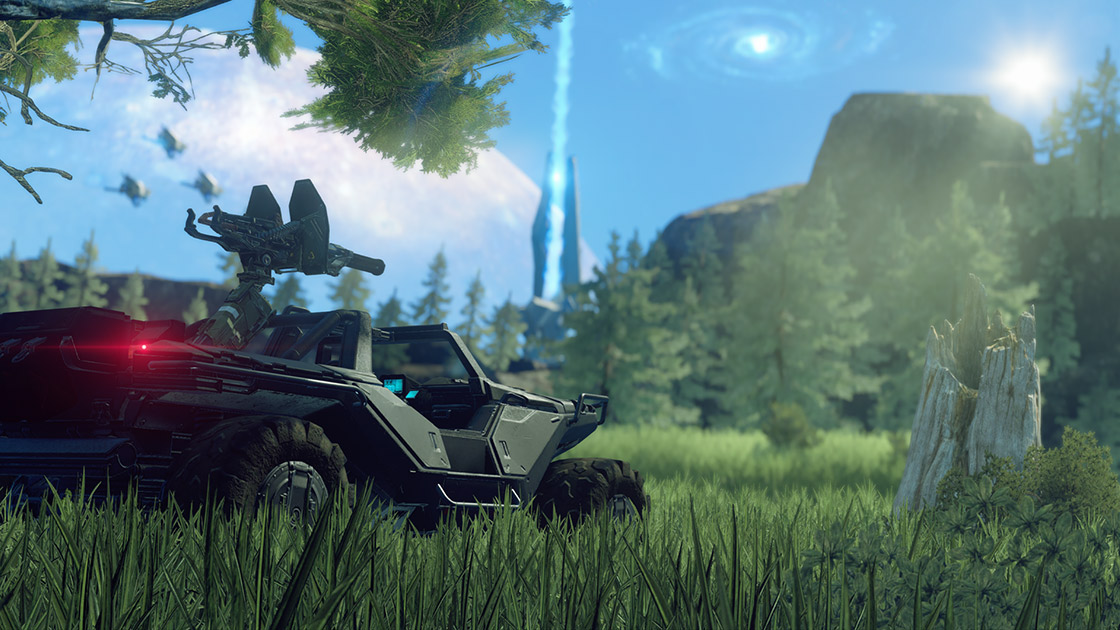 New World, @Nuvelous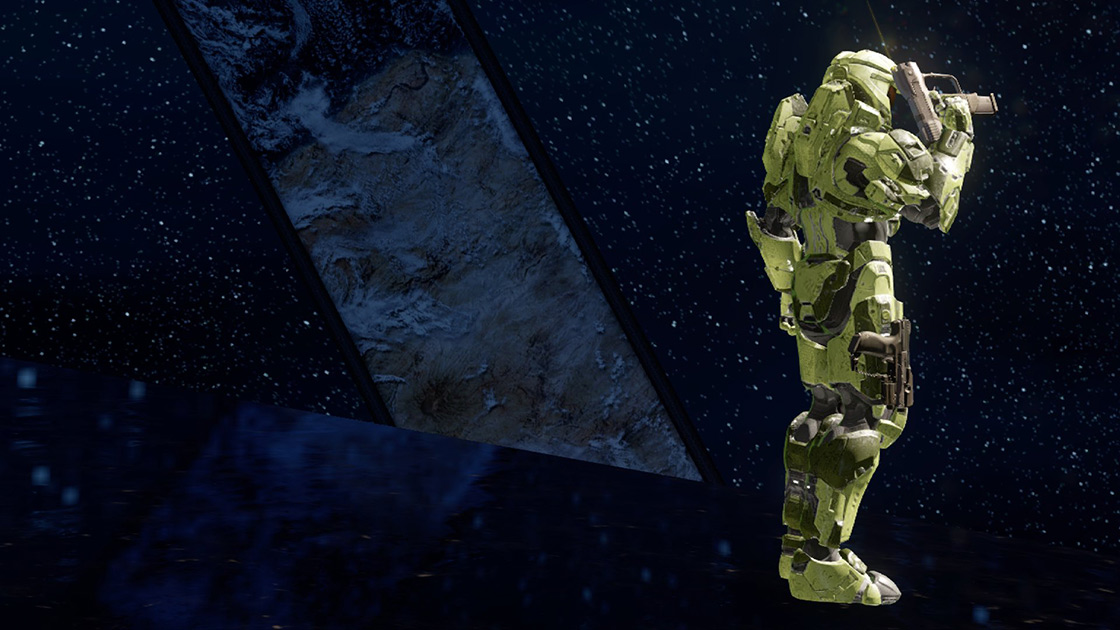 New Hope, @Tesyia_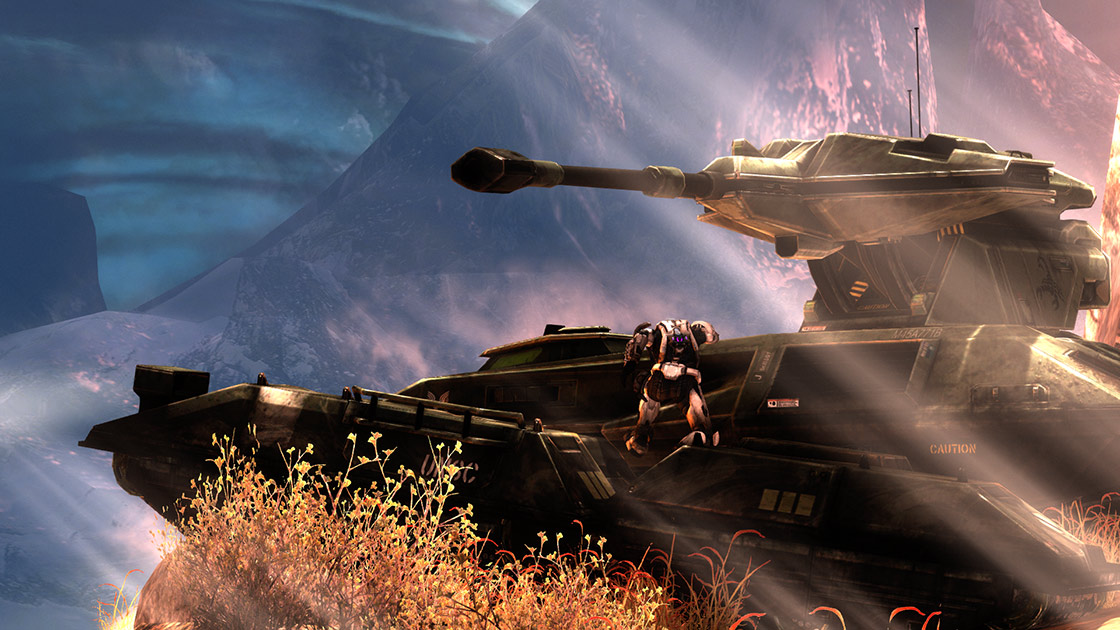 Tank Beats Everything, @oSh3Wolfo
Special Order
If you missed the very exciting news, the one and only @pixelflaregfx has announced that not only is he a fancy pants book cover artist now, he's also officially working for us here at 343! We couldn't be more thrilled to have him on board so wanted to give him a special shout-out to welcome him on board. Plus, this way I get to show off his Daft Punk inspired piece. It makes a really awesome desktop wallpaper!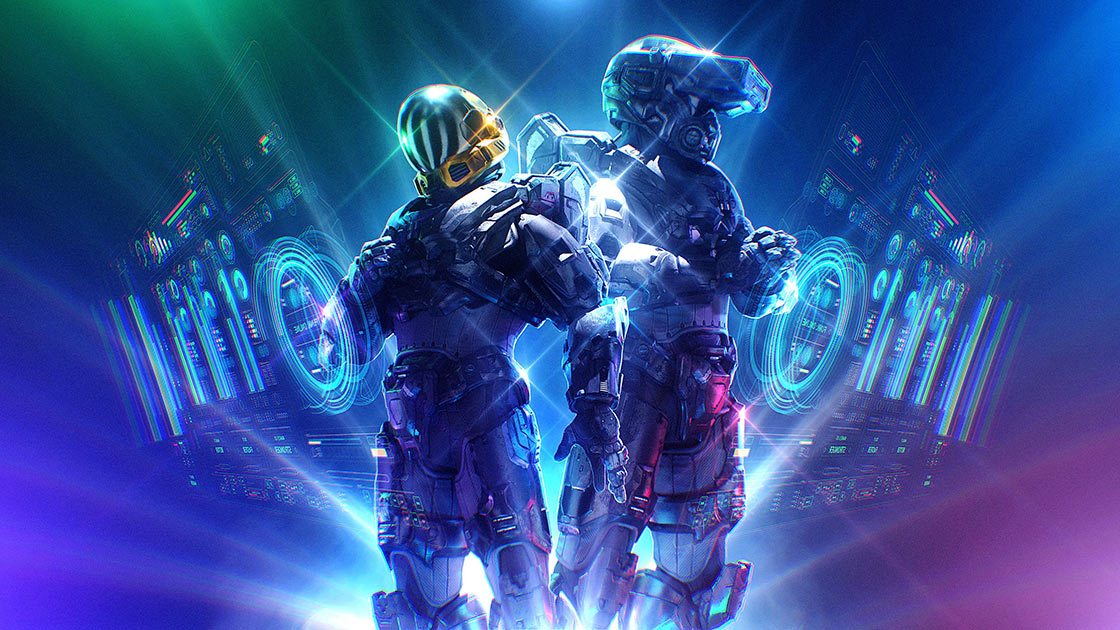 WORK IT. HARDER. MAKE IT. BETTER.
Sweet Rolls
Water in hand, found a comfy seat, got a dog on my lap. Video time!
If you like Halo 3 montages, you won't want to miss H3M1 by @paggronitself, featuring gameplay by @Predator_JM. Not only is the gameplay super solid, I personally really love the music choices so this was a great way to kick off my morning.
This tribute to Halo by @WillFaucherVFX is absolutely stunning. It picked up traction within our studio, even, and was passed around in an email thread. It's short but you have got to watch it. I knew Unreal Engine was awesome but this blew me away.
The Geekster Chief is here to remind you that sometimes Folks Need Heroes. How many of these moments do you recognize? Which is your favorite?
Petits Fours
Some snacks to tide you over until supper!
Doodle's Snickers
Dolly Spartan. That's the tweet and it's courtesy of @tamoorh.
Fin
Now that I have graced your eyes with the majesty that is Dolly Spartan, I think now is a good time to wrap up. As always, if your content is somewhere in this blog or you missed filling out the form during your featured week, you can fill out the latest form here to claim your Fire Unicorn rewards. Please note that the form is not a submission form so don't submit your art there for consideration for the next Spotlight as it will get missed! Until next time!
Ciao! xx
--Sam