Do you know what the hardest part of writing blogs like this is for me? It's not the content or making sure all the ducks are in a row. It's writing intros and outros. This week, I tried to gather some intro-spiration from the Halo'd Pantheon of authors before me but the universe had other things in mind and nothing would load. So we're here and I've heard the "do your own work instead of trying to be someone else" lesson, loud and clear.
For those of you at home keeping track, Halo and Xbox both turn 20 this year. Can you believe it? Twenty. Years. The journey has been nothing short of incredible and I still can't believe I have had the opportunity to be here, working on the future of Halo. It's been an absolute dream come true and I can't think of a more exciting time to be a Halo fan than now. 💚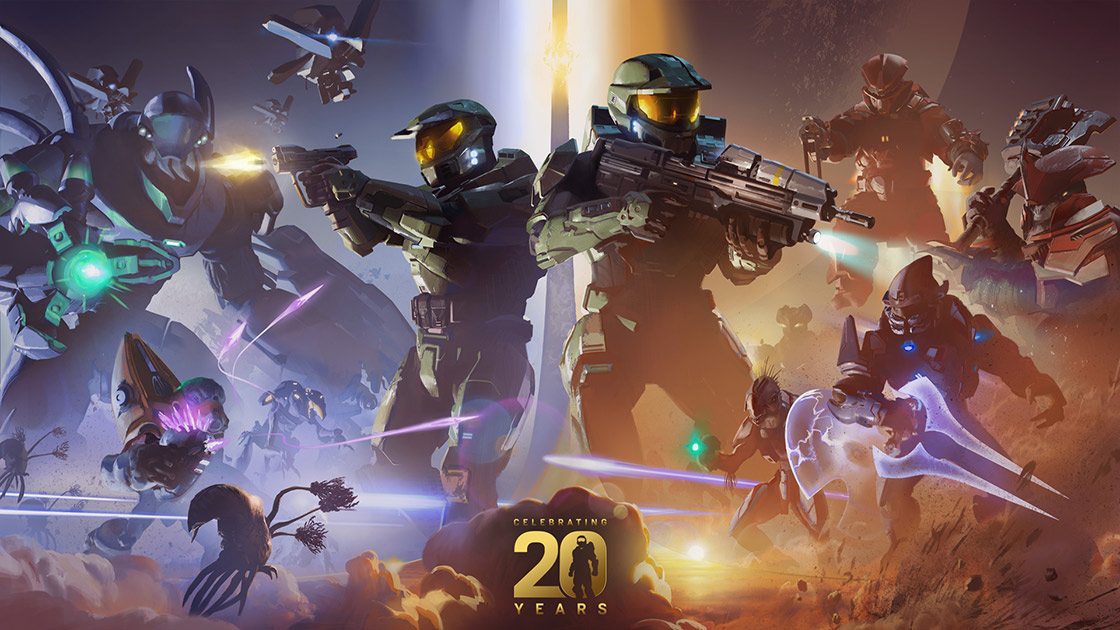 (You can grab a 4K image by clicking above or by taking a look at our latest press kit!)
Halo Gear, HCS, MCC recaps… There's no shortage of things to cover this month. Let's jump in and check it out, shall we?