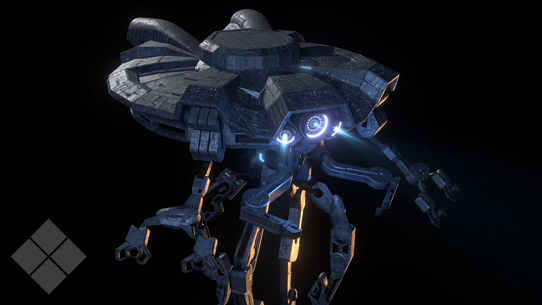 Canon Fodder
Would you look at that? A mere four short weeks (as opposed to four long ones) since our last rendezvous, Canon Fodder is back with another round of lore look-ins. This time around we're excited to take a look at various fictional elements surrounding Outpost Discovery. But first, there's some awesome upcoming brand-new fiction coming down the pike that we can't wait to get into your eager hands. Let's chat!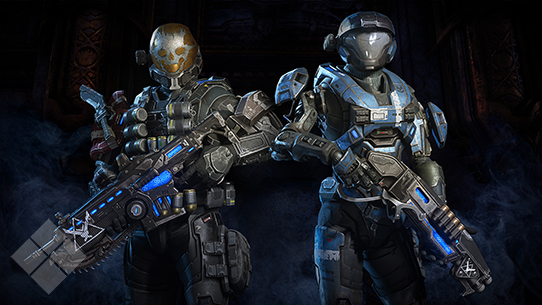 Canon Fodder
Welcome back to a brand-new Canon Fodder, folks! It's been a while, hasn't it? Today we expand into another one of my favorite fictional universes – Gears of War. That's right, ladies and gentlemen, a couple of beloved S-III super-soldiers are back, but this time they're trading their Assault Rifles for Lancers, and taking on a very different type of Drone.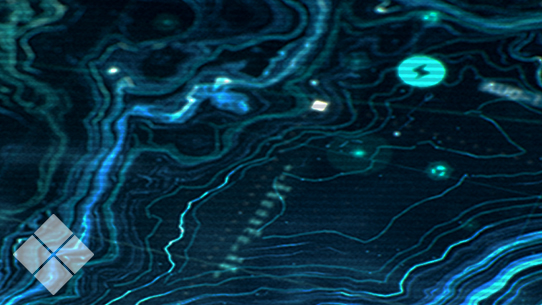 Canon Fodder
Guess who's back. Back again. Fodder's back. Tell a friend. Indeed, your favorite lore-leaning Halo serial is back! As for today's issue specifically, it's been a bit of an embarrassment of riches for lore fans lately with a whole host of new content coming in around and just after the new year – and from a variety of different mediums, including comics, novels, and yes, even a bit of new game material. What's that, you say? Read on…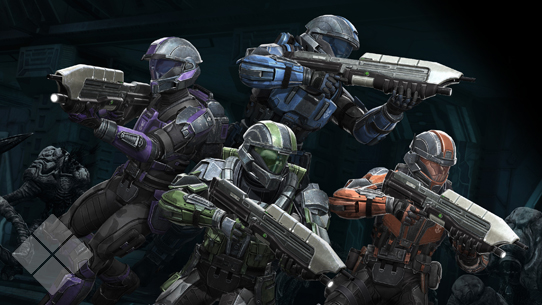 Canon Fodder
It's that time again, folks – time for another installation of everyone's favorite fiction-focused feature on Waypoint! We'll conveniently ignore that it's largely the only one, obviously. Today, our newest issue focuses on some of the deeper aspects of the recently released Halo: Fireteam Raven arcade game.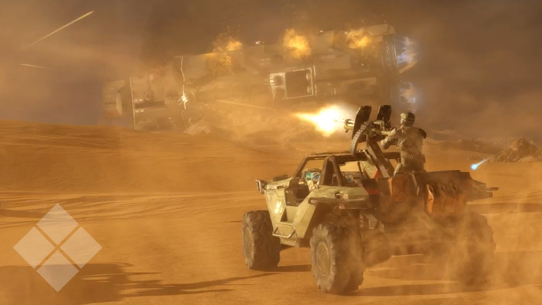 Canon Fodder
Didn't see that one coming, did you? Of course, I imagine the Covenant has felt the same way on more than one occasion immediately following an unexpected ODST hot-drop behind enemy lines. Yesterday we revealed the existence of a very cool – very different – Halo game experience, and we figured it was a really nice excuse to dive back into Canon Fodder territory to talk a little bit more about the setting and scenario of the upcoming release.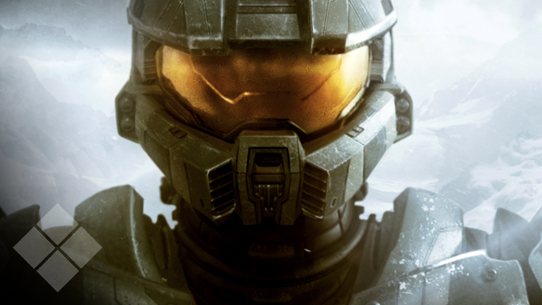 Canon Fodder
Why stop at one-hundred? That's right, Canon Fodder is back and we're here to talk about some cool new lore-loaded goodies headed your way soon. Not too long ago we announced a couple of Chief-centric stories hitting store shelves – the Halo: Silent Storm novel penned by the incredible Troy Denning, and the three-issue comic mini-series, Halo: Collateral Damage. Today we're going to dive into the time period and focus of these new endeavors, sound good?
Canon Fodder
Canon Fodder turns 100! Today, we've got a few cool things to chat about that we hope you'll find interesting, including proper new visualizations of some cool items and entities in the universe, some community Q&A, words from Halo creatives, and some community-born creations. Let's go!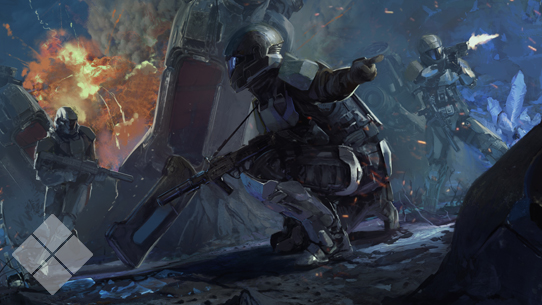 Canon Fodder
After dusting off the canonical cobwebs from our Fodder feature's hallowed halls, it feels good to settle in for a bit of a "proper" new issue. And the occasion's a pretty cool one to boot – as today we're going to crack the lid a bit on what is the first ever campaign DLC for a major Halo game. Plus, we'll take a fiction-focused preview on some of Serina's new units that she brings to the table in Halo Wars 2, and catch up on a smattering of other topics. Ahh... it's nice to be back; shall we...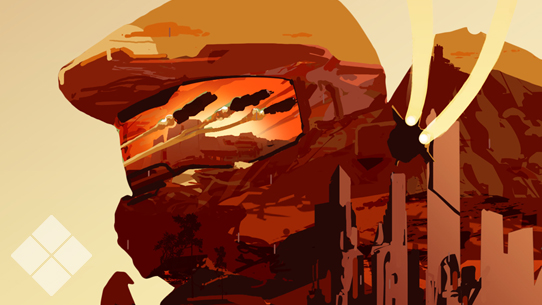 Canon Fodder
Oh… hello! Don't worry, it only feels like it's been 100,000 years since our last Fodder foray. Today we're taking an opportunity to look at a couple of new and upcoming additions to the Halo universe, and are glad you've come along for the ride.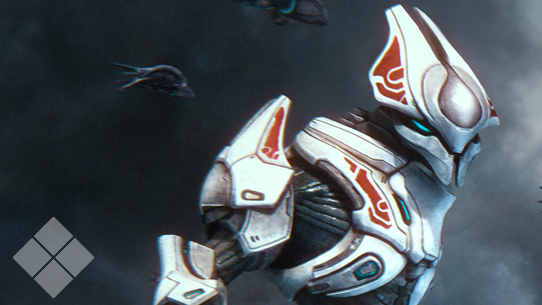 Canon Fodder
Greetings fellow lore-lovers! Thanks much for joining us again for another installation of your favorite fiction feature. Last week, we unleashed a torrent of awesome art and accompanying background info as a deeper dive into to many of the units available in the fast-approaching Halo Wars 2. Today, we take a look at a new feature in the aforementioned RTS experience that regular readers of these particular pages will no doubt be intrigued by. Plus, we've extracted more awesome tabletop details...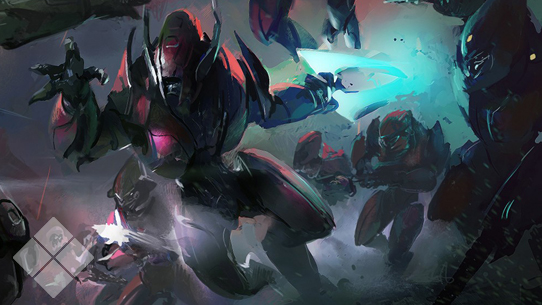 Canon Fodder
Greetings, and welcome back to the first Canon Fodder of 2017! It's been a while since we last met like this, with understandable cause of course – with the Halo Wars 2 Blitz Beta nigh upon us, and the full game launch itself barely a month away, the studio has been abuzz with activity on a myriad of fronts. With these things in mind, we thought it prudent to kick this year off the right way – with a salvo of salivation-inducing sweetness that we hope will satisfy the many lore-leaning fans...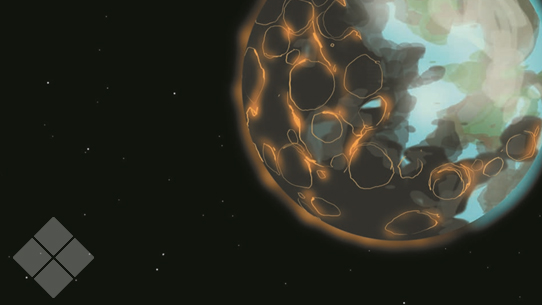 Canon Fodder
Welcome back, friends! It's the most wonderful time of the year – the time that your favorite Fodder feature appears, that is. Today, our focus is on the upcoming arrival of Halo Wars: Definitive Edition, which begins rolling out on Dec. 20 for folks who have pre-ordered the digital Ultimate Edition of Halo Wars 2.