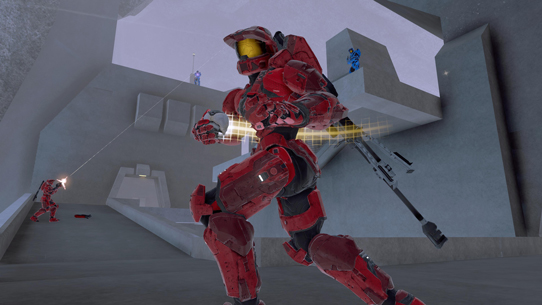 Halo 5: Guardians
Mythic Arena is a hybrid between new and old Halo experiences, evoking memories of the past while maintaining a modern feel in a fun and competitive setting. By partnering closely with the community, we were able to build out six new maps and five Mythic variants of beloved game modes for this playlist: Assault, Capture the Flag, King of the Hill, Oddball, and Slayer. As a result, we've created a fully-fledged new ranked experience for Halo 5 players to enjoy this season.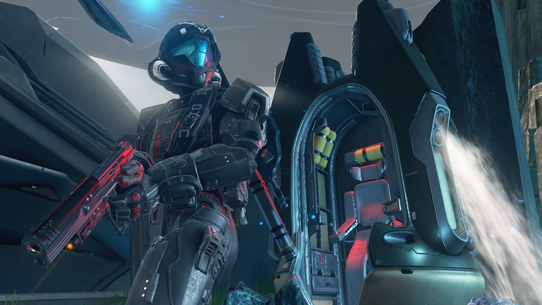 Halo 5: Guardians
To help celebrate the upcoming 10th anniversary of Halo 3: ODST, we've launched the brand-new ODST Slayer playlist in Halo 5! We hope you get a chance to drop into this playlist with friends and enjoy some Halo 3: ODST inspired festivities. After all, as the saying goes, "You know the music. Time to dance."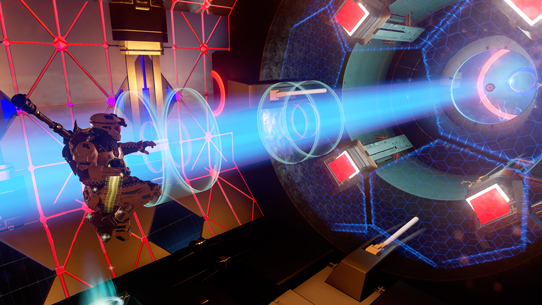 Halo 5: Guardians
We've worked with the community to find, create, and polish brand new maps and modes for the Action Sack playlist. After weeks of collaboration, we are happy to say that they're ready for prime time. Don't just take our word for it though, jump in to Halo 5 and take a look at all of the new minigames today!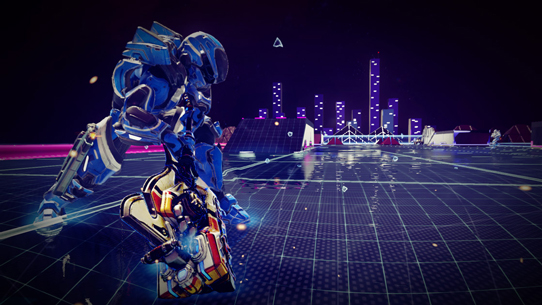 Halo 5: Guardians
In response to requests from the community, we're excited to announce that Husky Raid is now available in a dedicated playlist for a limited time! While that does mean you won't be able to find it in Action Sack anymore, you should be happy knowing that this new playlist will be filled with plenty of good times of its own, and it will indeed be quite husky.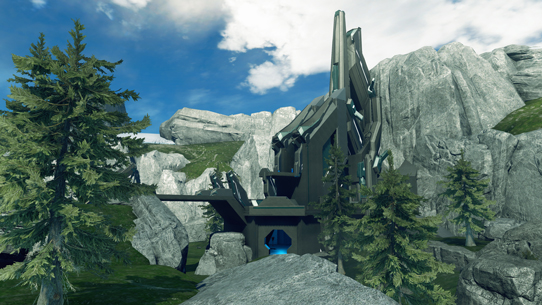 Halo 5: Guardians
The highly-anticipated Big Team Battle Refresh is now live in Halo 5! Our team has been working with the best Forgers in the community to build, polish, and tune these large-scale battlegrounds for the 8v8 action only Big Team Battle can provide. We've also coordinated with the top scripters out there to add the fan-favorite round-based mode, 1 Flag CTF, to the playlist. Keep reading to find out what's been improved with Big Team Battle!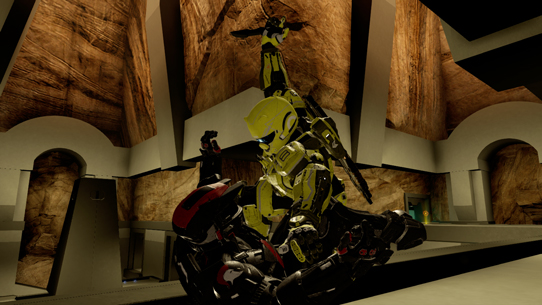 Halo 5: Guardians
Today our new ranked playlist, Head to Head, went live and is sure to add a unique experience in the existing Winter 2019 Arena Season. Whether you're a lone wolf on the prowl or simply trying to improve your prowess in one-on-one engagements, this new offering should help you hone in your skills. We're excited to see how the matches play out and what strategies you will develop on your quest for victory.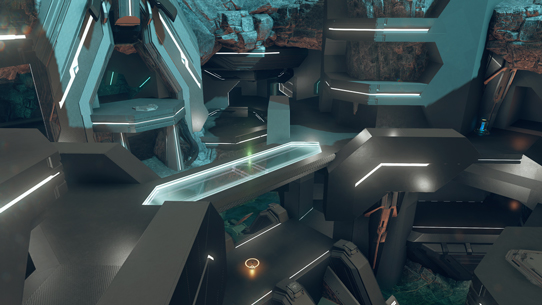 Halo 5: Guardians
Grab a partner and play on some of the best Doubles maps created by the Forge community. From Forerunner-inspired artstyles to truly unique designs and layouts, these maps will not disappoint. Hop into Halo 5: Guardians and enjoy these incredible community creations!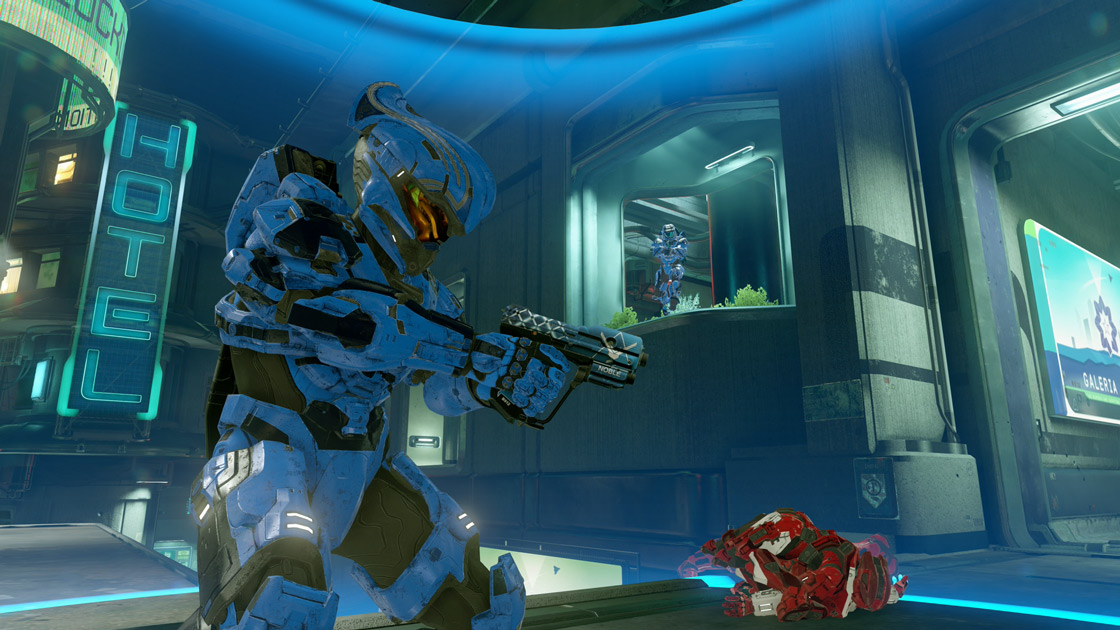 Halo 5: Guardians
We're excited to be launching a new playlist today that features a community-made game mode, Roaming King. This objective-based mode harnesses the full capabilities of Forge for a unique take on the beloved King of the Hill game mode. In Roaming King, players will fight to control the constantly-moving hill as it rotates around the map. Grab your friends and jump into the action!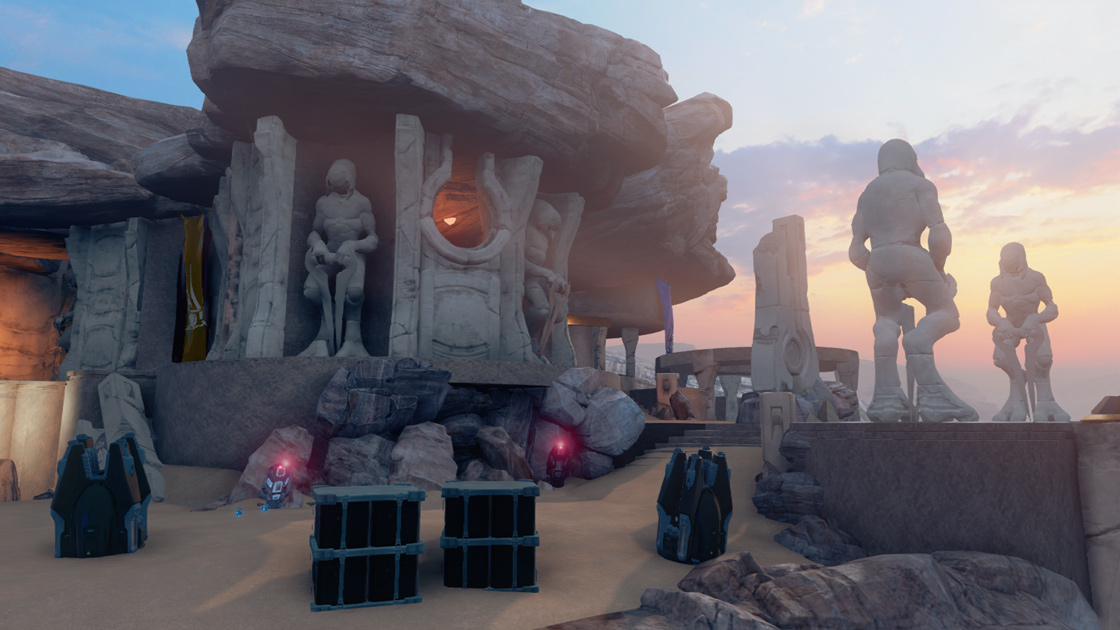 Halo 5: Guardians
We're ready to fully unveil another new playlist for Halo 5 matchmaking – Community Slayer – which we briefly mentioned in last week's Community Update. Featuring Slayer on eight unique Arenas built in Forge by community members like you, Community Slayer should provide a fun opportunity for you and your friends to jump into a new experience. Let's give them a look!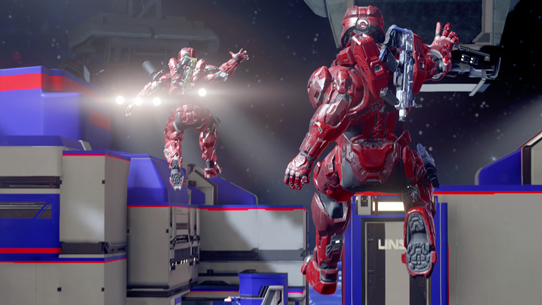 Halo 5: Guardians
We've got some big changes coming to Halo 5: Guardians' playlists next week and today we'd like to walk through what you can expect when the Summer 2018 Season kicks off next Tuesday, May 1. Whether it's the implementation of an improved skill rating system, the number of playlists available, or the contents within each playlist – there's a lot to read up on. Strap in and let's get to it!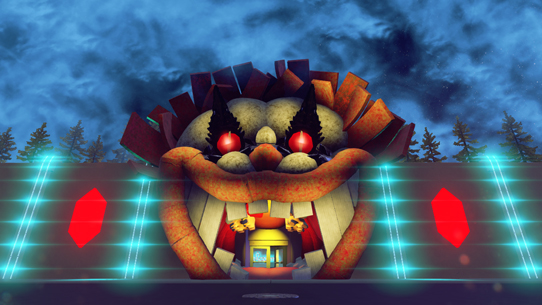 Halo 5: Guardians
In a Community Update quite some time ago, we featured ArturBloodshot's scary Infection mode – The Cellar. Since then, he's been one of our go-to sources for scary Forge minigames, and has shown Ske7ch, Grim, and me some great creations. Recently, he compiled a list of his favorite frightening Infection modes and shared them with us, and we in turn wanted to share it with all of you for Halloween. If you feel like playing some nerve-racking custom games on this All Hallows' Eve, look no further...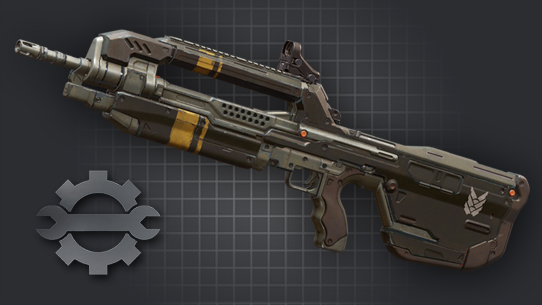 Halo 5: Guardians
The Halo 5 weapon tuning test is officially underway and we need your help! Twelve items are being re-tuned and the Team Arena playlist is being updated in two stages to help facilitate this test. Read on for everything you need to know about what's being tested and how you can be a part of this process.