News
Halo Community Update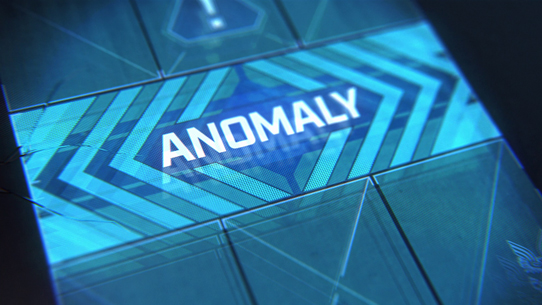 Halo Community Update
This Community Update reheats a mysterious message, touches on Halo 3's ongoing PC flight, looks forward to the MCC Pro Series, and more. Give it a read to make sure you're caught up with the latest Halo news!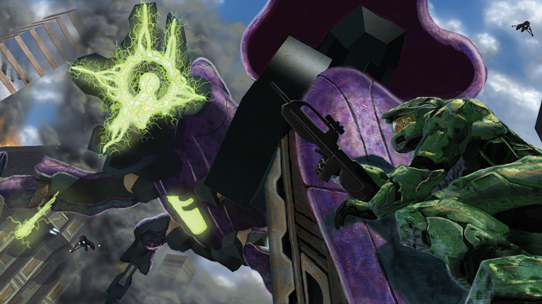 Halo Community Update
In this week's update, you can expect information on Halo 2: Anniversary joining Halo: The Master Chief Collection on PC, Halo Esports, Halo 5: Guardians, Halo Infinite, and more. It's going to be a good one, so let's get to it!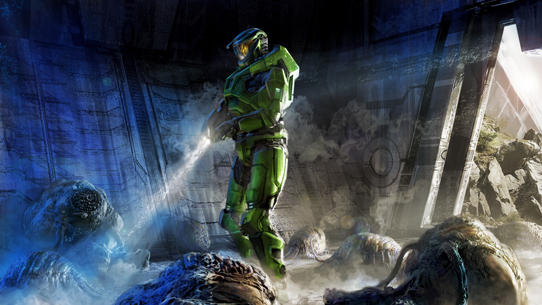 Halo Community Update
Welcome back to another Community Update! It's been a few weeks, but we're ready to sit down, do some writing, and bring you the latest and greatest Halo news. In this post we'll talk about the studio's response to current events, the launch of Halo: Combat Evolved Anniversary on PC, recent Halo Gear announcements, and so much more. Let's dive on in!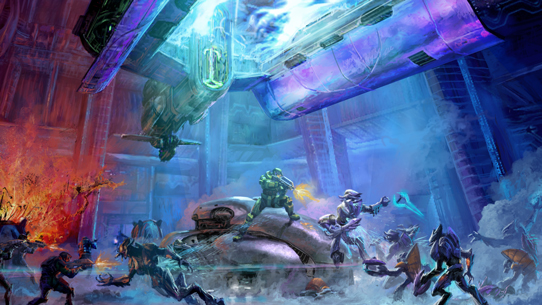 Halo Community Update
We're more than halfway through February, and as hard as that is to believe, it's only good news for a Halo player like me. The more the clock ticks away from the first half of 2020, the closer we are to the next MCC PC launch as well as the release of Halo Infinite. Until those clocks tick all the way around though, I'll do my best to provide you with updates and information as it becomes available. That said, let's dive right into this edition of the Community Update!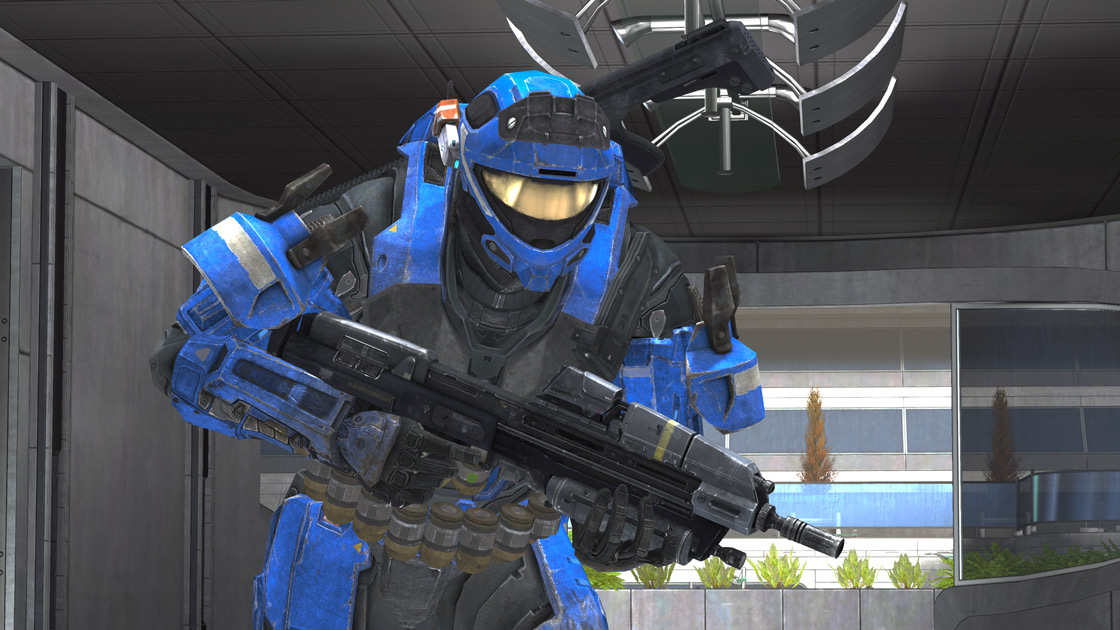 Halo Community Update
Welcome to the first Community Update of 2020 and the year of Halo Infinite! The entire studio came back from the holidays energized and ready to crush anything that dare stand in our way. I'm not sure if it's just me, but every day feels like the day of my soccer/baseball matches when I was growing up. You wake up knowing that you're going to give it your best – not because you have to, but because you want to – and it's truly invigorating.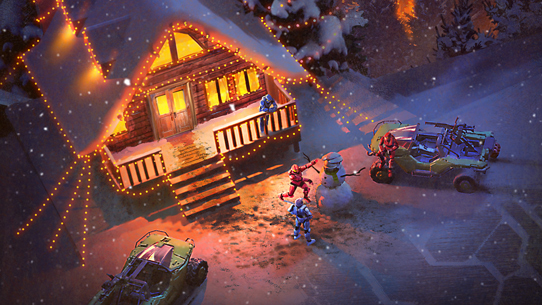 Halo Community Update
Season's Greetings and Happy Halodays! Another action-packed year is in the books and we're looking forward to 2020. Before diving head-first into more work though, we're going to spend a little time relaxing with our loved ones, and of course, playing some Halo – especially now that Halo: The Master Chief Collection and Halo 5 will both feature Double XP rewards for the rest of the year.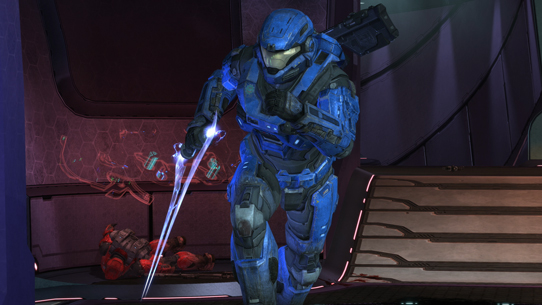 Halo Community Update
As you can usually tell from my Community Updates, we try to stay busy here at 343. In case you've been in a cave on Reach, we've started closing in on a new Halo Insider flight for MCC PC, celebrating Halo 5: Guardians' fourth anniversary, and preparing for more Halo esports action. Meanwhile, behind-the-scenes, we've continued working hard on Halo Infinite and the Showtime TV series day in and day out. Since we're not quite ready to chat about those last two just yet, let's focus on the stuff...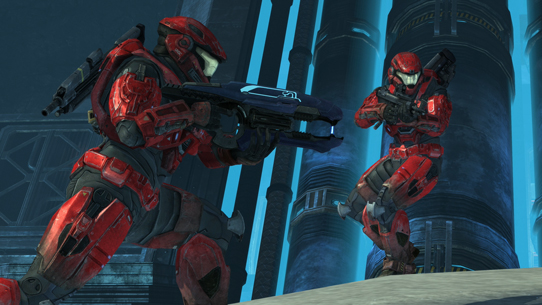 Halo Community Update
My walk to the studio has become quite crisp in just a matter of weeks as Seattle's grown colder. Fellow 343ers share stories of scraping ice from their windshields and having to start bundling up in layers to combat the frigid temperatures. However, regardless of what the thermometers says, our teams have stayed focused on our projects – equipped with coffee, tea, and hot chocolate – and are doing fantastic work.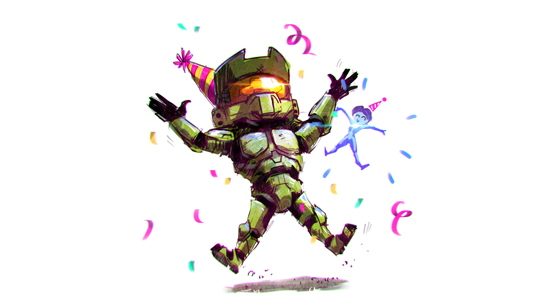 Halo Community Update
As you can tell by the author line, I'm back from my family vacation and ready to talk Halo with all of you! ske7ch, snickerdoodle, and Postums were kind enough to tap in for a Community Update while I was out and give you a heavy dose of art. Since I don't want to be outdone, as part of my return I've sourced a new piece of art from our Publishing Team's Art Director, Horia Dociu, to help celebrate Halo 3's twelfth anniversary.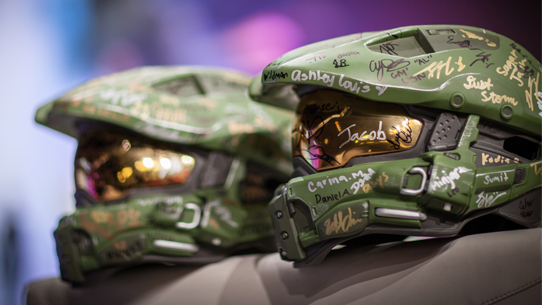 Halo Community Update
In our latest Community Update we're reflecting back on Halo: Outpost Discovery, recapping the recent UGC Halo Classic in Atlantic City, catching up on MCC and Halo 5 happenings, answering a few community questions, and sharing a triple-helping of awesome artwork. Let's go!
Halo Community Update
It's been a while since our last Community Update, but luckily for you, that just means there's so much more we get to chat about this time around. That said, let's waste no time and dive right into the rest of our upcoming Halo news!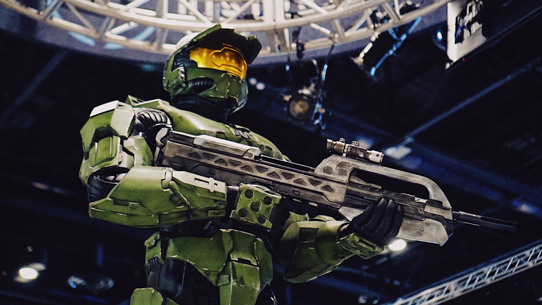 Halo Community Update
Over the past three weeks, I've been fortunate enough to go support our events in Orlando, Chicago, and Philadelphia. Although back-to-back-to-back weekends of Halo events is a blast, I think we're just getting started... as this summer is still jam-packed with Halo: Outpost Discovery, esports events, and gaming conventions. Let's take a look at what's coming up in the next few sunny weeks!