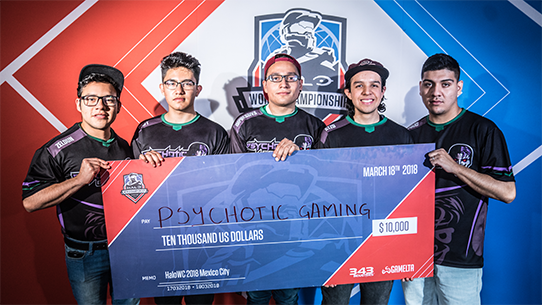 Halo Championship Series
It's all over in Mexico! The HaloWC 2018 Mexico City Finals saw an intense weekend of tight competition between the finest squads in the Latin America region. As the confetti began to fall, Psychotic Gaming proved to be the class of the field with their statement-making sweep of Infinity Gaming in Sunday's Grand Finals.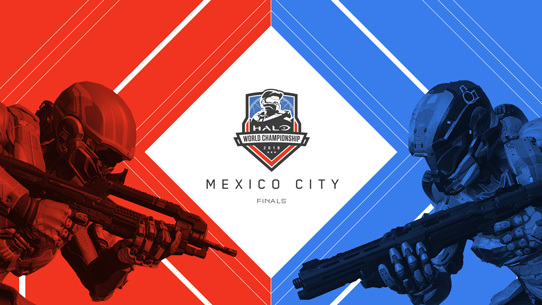 Halo Championship Series
The LATAM HaloWC 2018 Mexico City Finals is an open regional final, where any competing team from Latin America can register to play and taking the top spot will earn you a trip to the HaloWC Finals in Seattle. Like last year's event, this tournament will feature an open, double elimination bracket. The event will be seeded based on online qualification points coming into the event.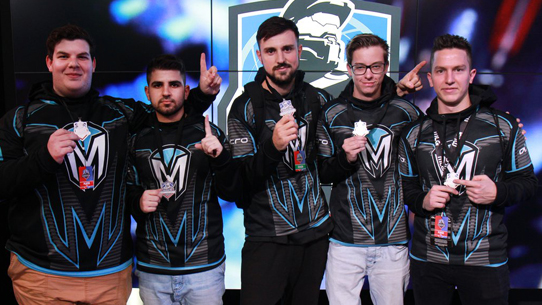 Halo Championship Series
Open to teams in Australia and New Zealand, the HaloWC 2018 Sydney Finals featured a fantastic display of top Halo talent from the best teams in the region, all hoping to battle their way to a spot into the final two to earn a trip to Seattle. The event showcased outstanding team and individual performances alike, and proved that the rest of the world shouldn't underestimate the potential danger posed by an Australian squad on a mission.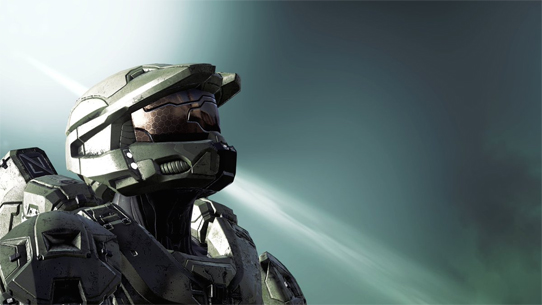 Halo Community Update
Hey everyone! Next week will be a bit crazy around home base with both ske7ch and myself out of town for various recon missions, so we thought we'd take the chance to drop a quick Update this week instead of next. This week we're rounding up some rad happenings going on around our favorite franchise, from new MCC update deets to HaloWC info, additional awesome content from the community itself, and more!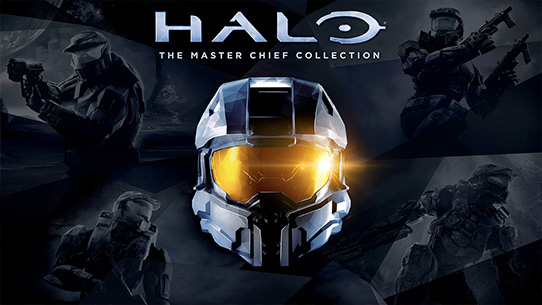 Halo: The Master Chief Collection
The team here at 343 has been cranking away on all manner of bug fixes, improvements, and enhancements to the Master Chief Collection since our last blog update. Today we're going to touch on general project status, networking tests, flighting, and then shift focus to address some of the most common MCC update questions we've received from across the community. Let's go!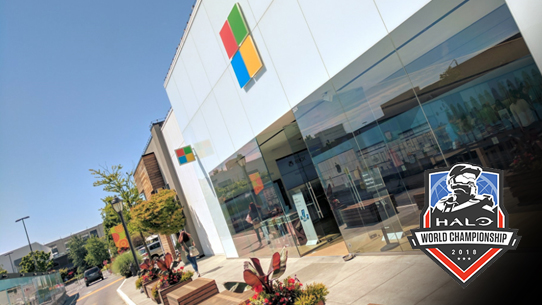 Halo Championship Series
We're excited to announce an awesome free official viewing party hosted in the nearby Microsoft Store location at Easton Town Center for fans attending the HaloWC 2018 Columbus Finals on Friday, March 23!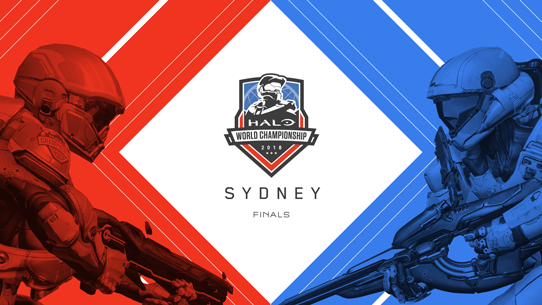 Halo Championship Series
The Halo World Championship train rolls on as the title tour heads down under to the shores of Australia. The HaloWC Sydney Finals will showcase the best Halo talent in the Australia-New Zealand region, with the top two squads punching their proverbial ticket for Seattle and the HaloWC Finals to fight for a million-dollar prize pool.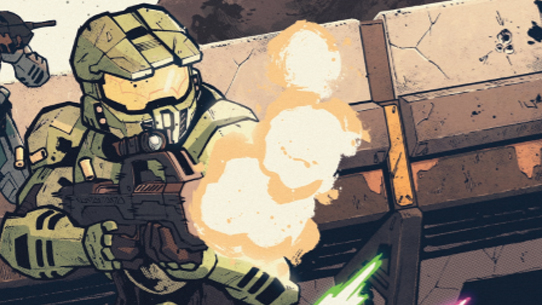 Halo Gear
Some of my favorite days are the days we get to announce new lore, and if you share such a mindset, then it's time to get excited, because today is another one of those days. We're excited announce Halo: Collateral Damage - a new three-part mini-series that focuses on the Master Chief during some of his exploits in the Covenant War.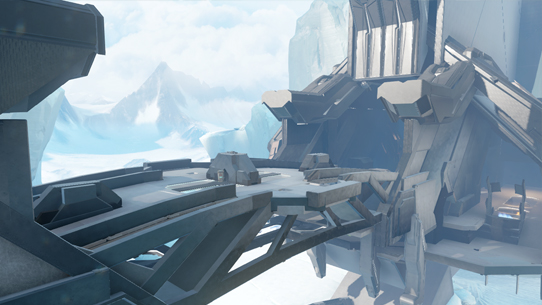 Halo Community Update
Hey everyone! Your friendly neighborhood Grim is back to bring you the latest news and updates from around the Halo-verse. We've got quite a few things to cover today, news and event wise, as well as a ridiculous haul of rad community content to highlight. Can't let ske7ch go giving away too many more Fire Skins than me, now can we? Anyway, let's dive in…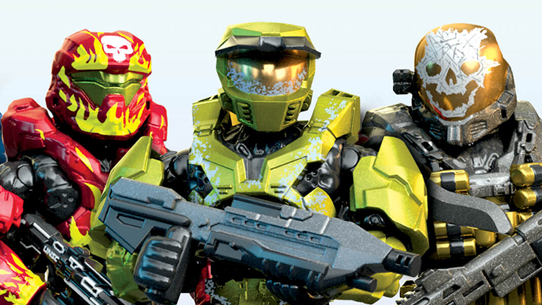 Halo Gear
At this year's New York Toy Fair, our friends at Mega Construx showed off some sweet new Halo collectibles that will be heading your way in the near future. From a new round of the fan-beloved Halo Heroes figure line to awesome new sets that feature furious fights between fierce foes, there's something for just about everyone. Let's check out what's on tap!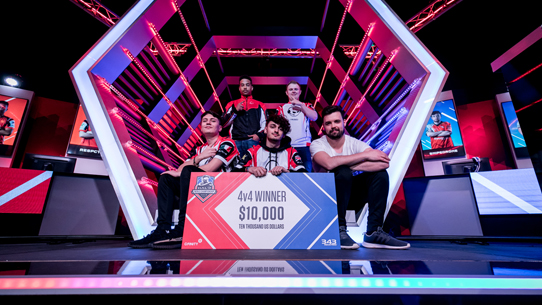 Halo Championship Series
Open to teams in Europe and the Middle East, the HaloWC 2018 London Finals featured a titanic clash between the top 32 teams in the region, all hoping to battle their way to a spot in the Top 4 and earn themselves a trip to Seattle this April. In front of a sold-out Gfinity Arena in London, the event showcased both incredible team and individual performances, and proved that the rest of the world is wasting no time in their pursuit of North American teams when it comes to top-tier Halo esports.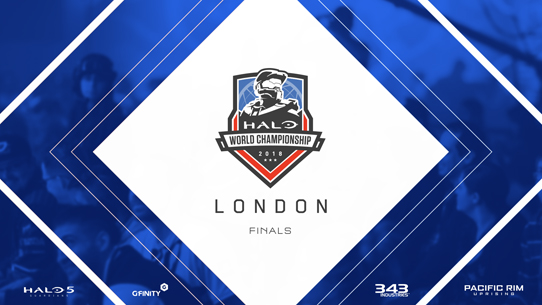 Halo Championship Series
The dust may have barely had a chance to settle on the Orlando Open, but Halo World Championship action waits for no one, as all eyes turn east across the Atlantic for the HaloWC London Finals. Feb. 23-25, Europe's finest Spartans will take to the virtual battlefield to make one final push towards a berth in the HaloWC Finals in Seattle.