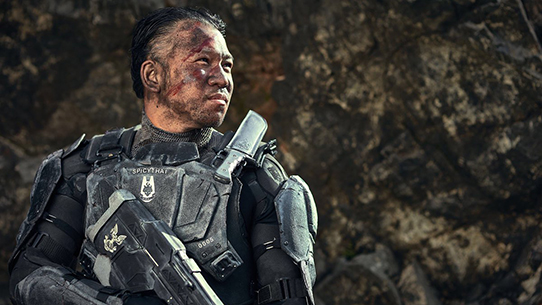 Spotlight: February 28, 2019
Greetings Spartans, and welcome back to yet another Community Spotlight! I swear I just wrote one of these and it was Uny's turn to write a Community Update and yet, I find myself behind my keyboard with Photoshop open and the #HaloSpotlight hashtag searches up on my screens. I also once again find myself completely inundated with incredible creations from all corners of the community and it makes me appreciate Halo even more (Who knew that was possible?).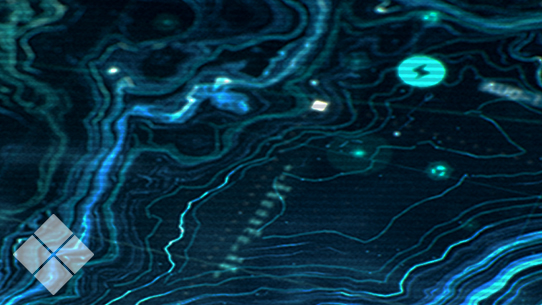 Canon Fodder
Guess who's back. Back again. Fodder's back. Tell a friend. Indeed, your favorite lore-leaning Halo serial is back! As for today's issue specifically, it's been a bit of an embarrassment of riches for lore fans lately with a whole host of new content coming in around and just after the new year – and from a variety of different mediums, including comics, novels, and yes, even a bit of new game material. What's that, you say? Read on…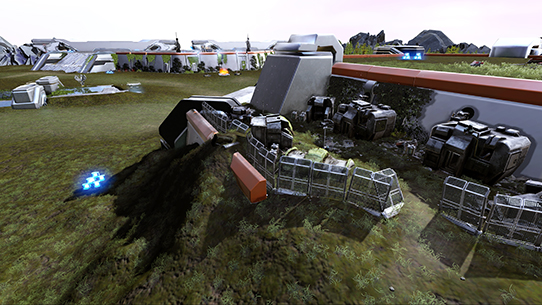 Halo Wars 2: Welcome to Fort Jordan
The ever-talented Matt Jordan, aka "Wrensi" in the Halo community, has been working on a special project for quite some time. With help from folks across the community and the 343 Publishing Team, we are excited to share a blast from the past, re-imagined in Halo Wars 2 for you to wage wars on – Fort Jordan! Read on for more details about this new throwback map.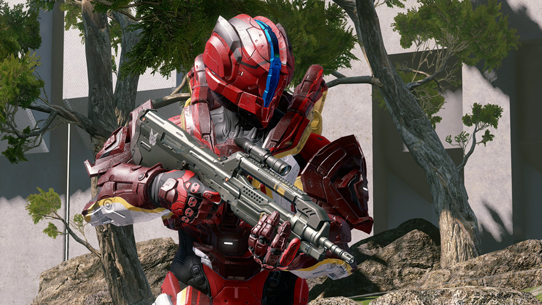 Halo Community Update
The last two weeks have been filled with meetings, lots of writing, working on PowerPoint slides, attempts to stay warm, and of course fitting in some games of Halo. Everyone I talk to in the studio seems to be in the same boat: working on all sorts of projects, doing their best to find time for fun weekend activities, and preparing for a potential return of the snowpocalypse. Now that I've started to write about work, I won't be able to stop – so let's take a look at what's been happening and...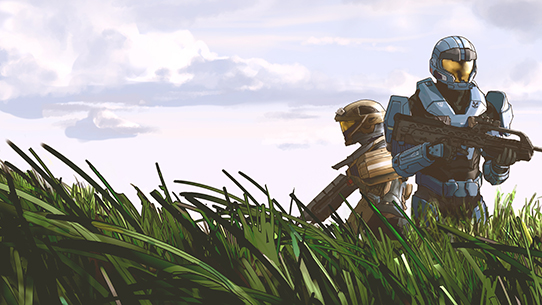 Discovery Dispatch
Greetings! Welcome to the first in a series of updates discussing the development of the recently announced Halo: Outpost Discovery, a traveling fan attraction that will let the whole family dive into the Halo universe in ways you haven't experienced before.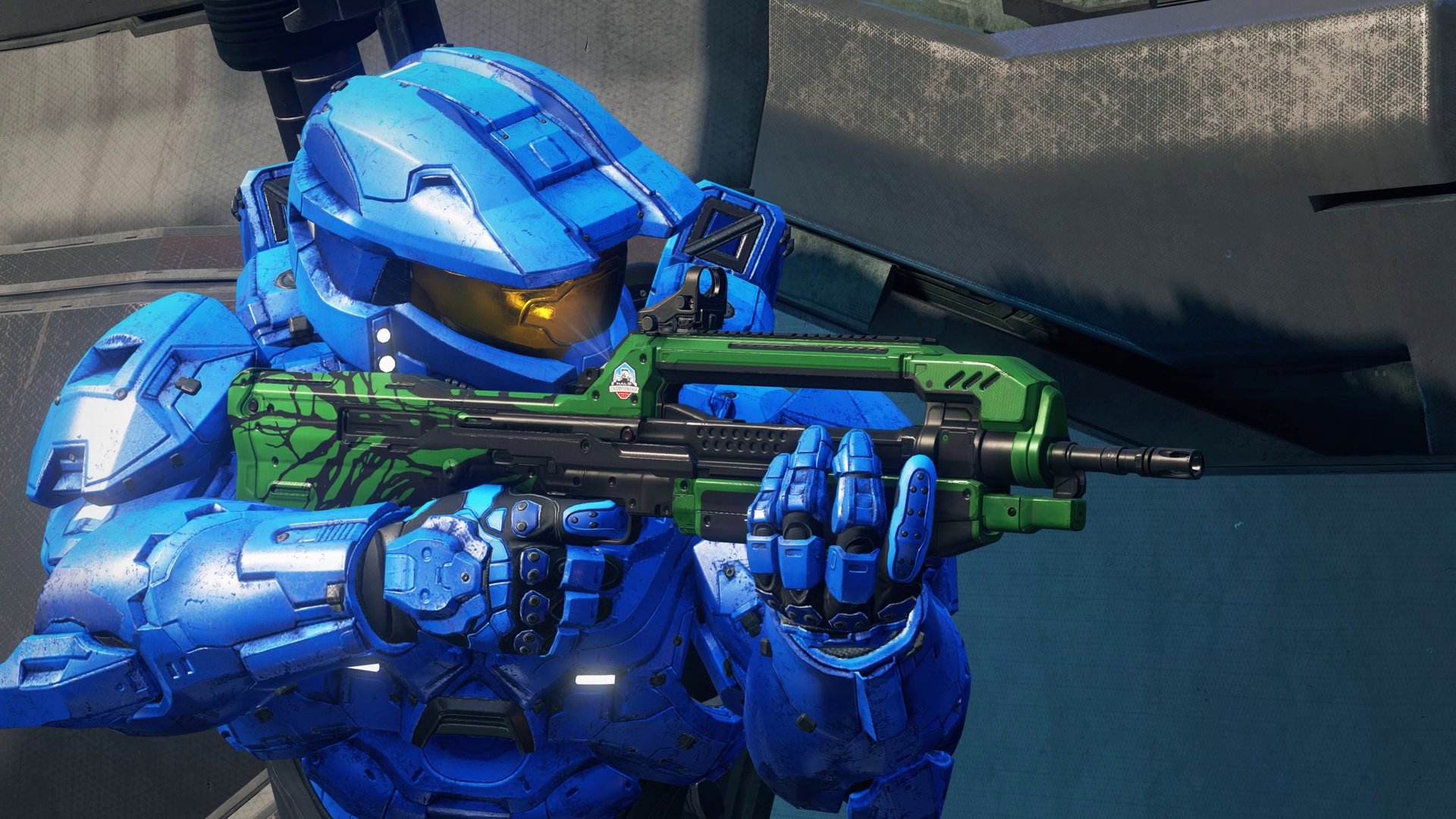 Halo Championship Series
Back in November we announced the HCS Grassroots program for content creators and tournament organizers alike. A few months and over 500 applications later, we're humbled by the response and reception to the program. We are very thankful for the support shown not only for the program itself but also for the tournament organizer and content creators we have partnered with thus far. The HCS Grassroots program is an important part of the future of the Halo esports ecosystem and we believe it's...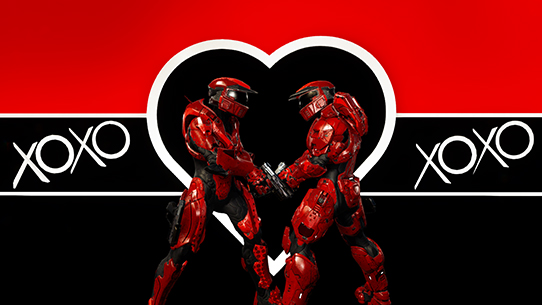 Spotlight: February 14, 2019
Do you guys remember being in elementary school and decorating your little Valentine's Day mailbox so you could swap goodies? Well I forgot to decorate mine this year (mostly because I forgot it was Valentine's Day until like, yesterday) but I still brought goodies to share with you guys. It's not much but it's a sweet collection of community heartwork. That said, I expected more works of love but you guys made up for it in other ways so it's okay.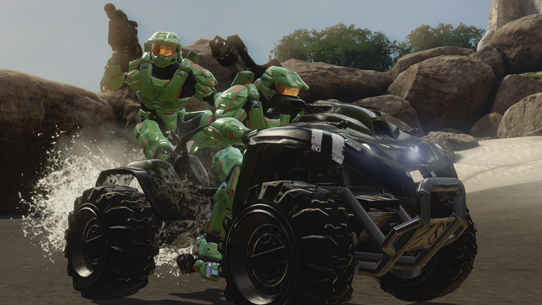 MCC February Update
The February update for MCC is bringing some fun additions that many of you have been asking us about for quite some time. This update includes a special Valentine's Day nameplate along with an IP Masking option to hide your IP. On the playlist front, we're adding Multi-Team into Social Matchmaking and a new Microsoft Store 2v2 Series playlist to help players prepare for local competitions. As always, deep in the code there are also a series of bug fixes and some behind the scenes ground work...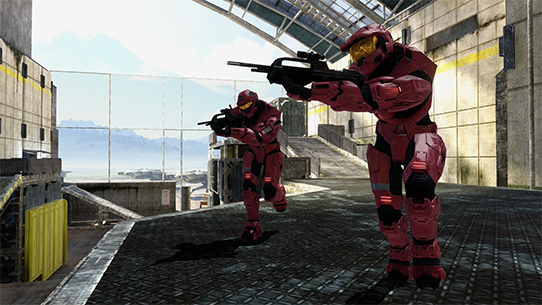 Halo Championship Series
Since Halo 3 has come back into the competitive scene in a big way, we've been keeping an eye on the competitive settings from both a player and viewer's perspective. For the HCS Invitational at SXSW, we're planning to make some minor changes but we're looking for your help in collecting data and providing feedback. With Oddball on Guardian and King of the Hill on Construct, we've been noticing many "dead man walking" scenarios where, at the end of the game, one team is so far ahead that it's...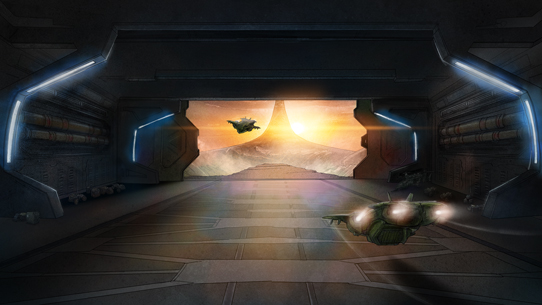 Halo Community Update
Aloha and welcome to another Community Update! This time we'll be diving into the details of Halo: Outpost Discovery, our newly unveiled traveling Halo experience, as well as highlighting the work the team has been putting into all of our titles. Fans of each aspect of Halo will have something to love and get excited for today, so let's get right into it, shall we?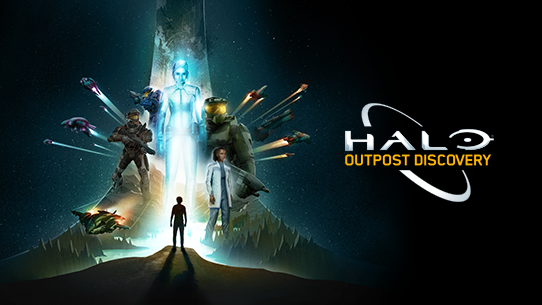 Halo News
By 343 Industries -
Halo: Outpost Discovery is a touring fan experience for all ages, that brings the Halo video game universe to life like never before. This weekend-long event lets you step into Halo's vast and epic world, with enthralling themed attractions, interactive in-universe encounters, the latest playable game releases and so much more.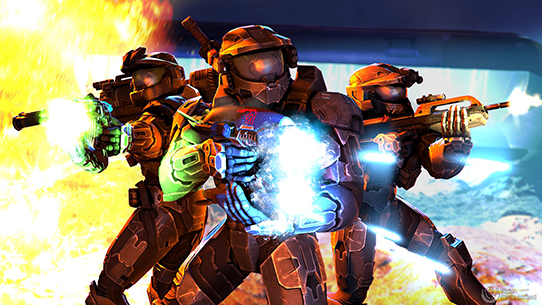 Halo Community Spotlight
Welcome back to the bi-weekly Halo Community Spotlight! I'm shaking out the writing skills and ironing out the kinks so hopefully I can prove that playground adage of "second is the best" wrong as I settle into the swing of things. Practice makes perfect, right?