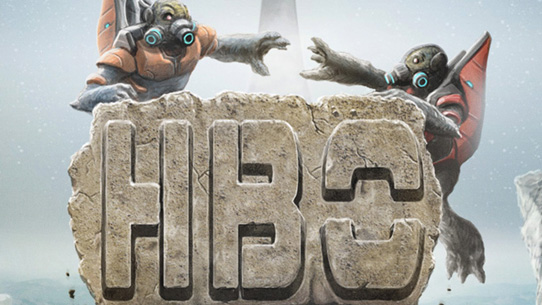 Happy Birthday, HBO!
Before the combat evolved, before Reach fell, halo.bungie.org formed the firm foundation of this franchise's community. Today, we celebrate 20 years of Claude "Louis Wu" Errera and crew giving Halo fans a home - Happy Birthday, H.B.O.!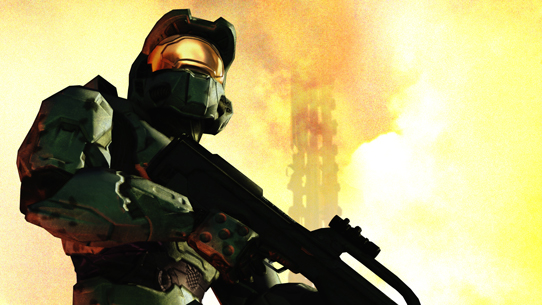 Halo Community Update
We're wrapping up a fairly hectic two weeks at the studio, but I couldn't be more excited for what's to come. We continued our partnership with Limbitless Solutions, launched a gigantic Big Team Battle Refresh in Halo 5, updated MCC's online playlist offerings, and that's only the tip of the public-facing work we've been doing. Sadly I don't get to dive into the secret stuff in these Community Update too often, but I do enjoy keeping everyone up to date with the latest and greatest. With that...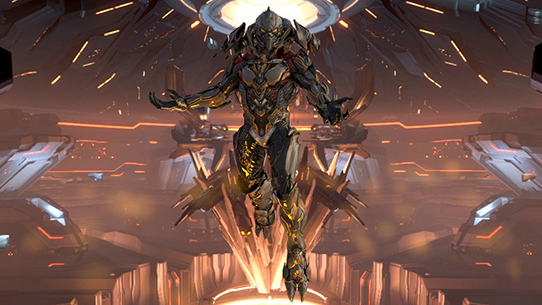 Spotlight: May 9, 2019
Welcome to the latest installment of the Halo Community Spotlight! Spring is here in full force and between long leisurely walks with the dog and making sure we sit outside for lunch, I'm soaking up as much of the sunshine because it's 81°F (27°C for everyone else) out in May. But hey, you're not here to listen to me wax poetic about the sunshine, you're here for all the amazing screenshots, artwork, and more, aren't you? I'll let you read while I sip on my my iced Americano - cheers!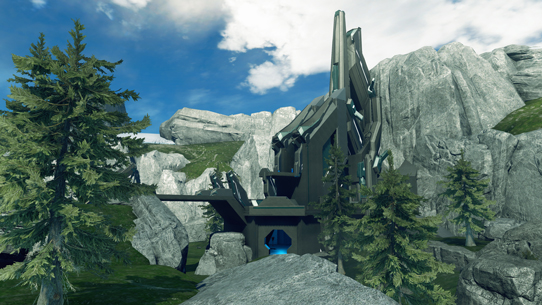 Halo 5: Guardians
The highly-anticipated Big Team Battle Refresh is now live in Halo 5! Our team has been working with the best Forgers in the community to build, polish, and tune these large-scale battlegrounds for the 8v8 action only Big Team Battle can provide. We've also coordinated with the top scripters out there to add the fan-favorite round-based mode, 1 Flag CTF, to the playlist. Keep reading to find out what's been improved with Big Team Battle!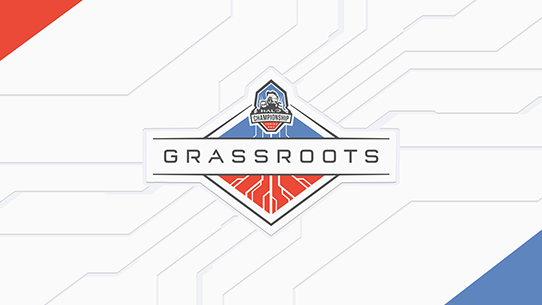 Halo Championship Series
It's now been over six months since the HCS Grassroots program has launched and as we look back we can't help but feel thankful for the amazing support the community has shown towards the program as well as the incredible partners we've joined forces with.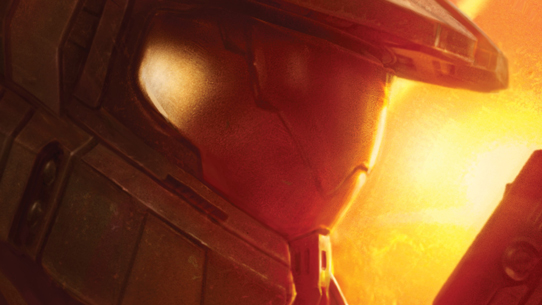 Halo Community Update
We're back for another Community Update! The past two weeks have been filled with constant discussion around Halo: The Master Chief Collection, Halo: Outpost Discovery, a real-life Warthog exhibit with mixed-reality, and what seems to be an infinite amount of extra Halo goodness. That said, let's dive in and talk about a handful of the projects that have been going on across the studio!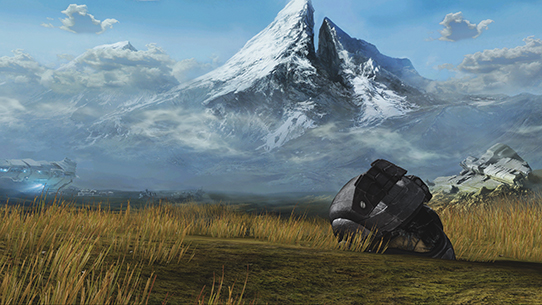 Halo: The Master Chief Collection
It's been a busy, pizza-filled month since we shared the news that Halo: Reach is coming to MCC and the whole collection is headed to PC! Join us for an update on how the journey to bring MCC to PC is going and hear more about the team's vision, what our partner Splash Damage has been up to, and much more.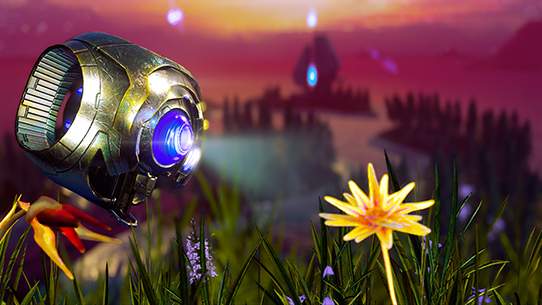 Spotlight: April 25, 2019
It's not really springtime without a frantic round of Spring Cleaning and the Studio was no exception. The area the Community Team sits in got shuffled around and we spent late last week packing up our desks and belongings. We came in Monday to brand new desks in brand new locations and took advantage of the clean start to get things set up just right. It's Thursday now and I think we're all finally settled into the new digs and things are back on track. Also it's Thursday so that means it's...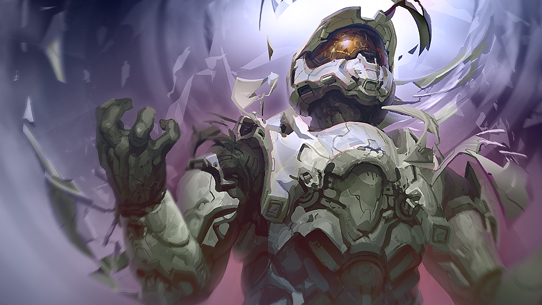 Halo Community Update
From announcing the actor that will play Master Chief in the upcoming Showtime Halo series to launching a ranked Super Fiesta mode in Halo 5, it's been an exciting and interesting week here at the studio. On top of the typical work week of meetings, emails, and announcements, I've also had to start mentally preparing to play on our studio's softball team which saw quite a few casualties last year. While I do play indoor soccer with the studio, I've been itching to take a few swings, run the...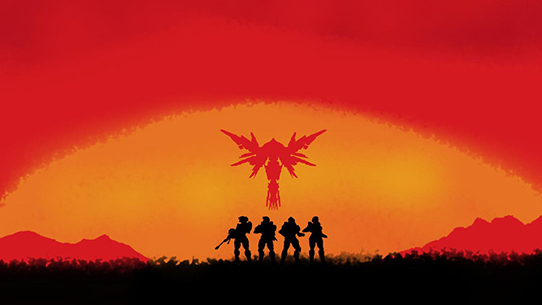 Spotlight: April 11, 2019
Another alternate Thursday is here and that means it's the best time of the week – Community Spotlight time! Prepping Spotlights always reminds me a bit of a "Choose Your Own Adventure" kind of story because there are so many paths to great content. This week there was an absolute abundance of community submissions and that makes me a happy cookie. So without further ado, let's check out this edition of the Halo Community Spotlight!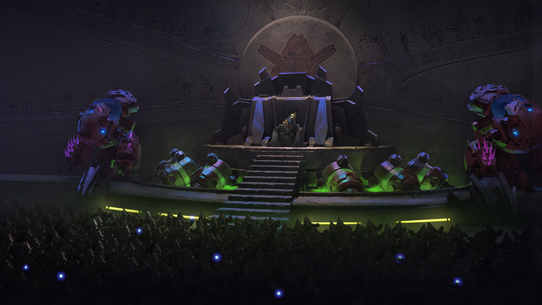 Halo Community Update
Is it me or does 2019 just keep geting better and better? Baseball is back, the sun is breaking through the clouds, and MCC is definitely still coming to PC. With so many cool projects being worked on inside the studio; Halo MCC on PC, continuous MCC updates, and Halo: Outpost Discovery, it just keeps adding to the feeling that we're in for a good year. However, as much as I'd love to write more about all of our plans for this year, let's just take a closer look at all everything happening...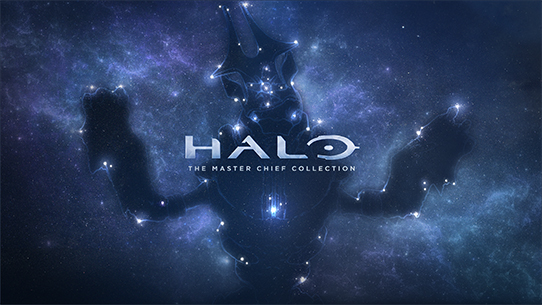 The Yappening: Two Yaps This Time
By Yapyap THE DESTROYER -
Yapyap THE DESTROYER is back and Halo: The Master Chief collection will never be the same. Read up on some exciting changes for a new game type, nameplates, updated loading screens, and the full patch notes for this latest update.