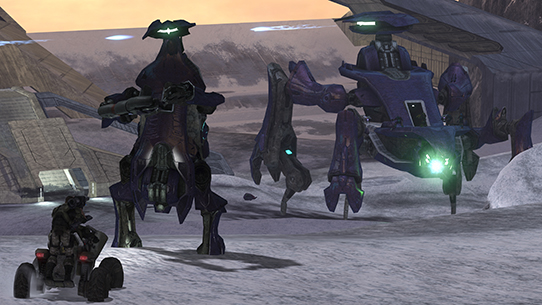 Halo: The Master Chief Collection
We look at the past, present, and future of modding for Halo. We interview modders from both the community and inside the studio and discuss what bringing Halo: The Master Chief Collection to PC means for modding Halo and its future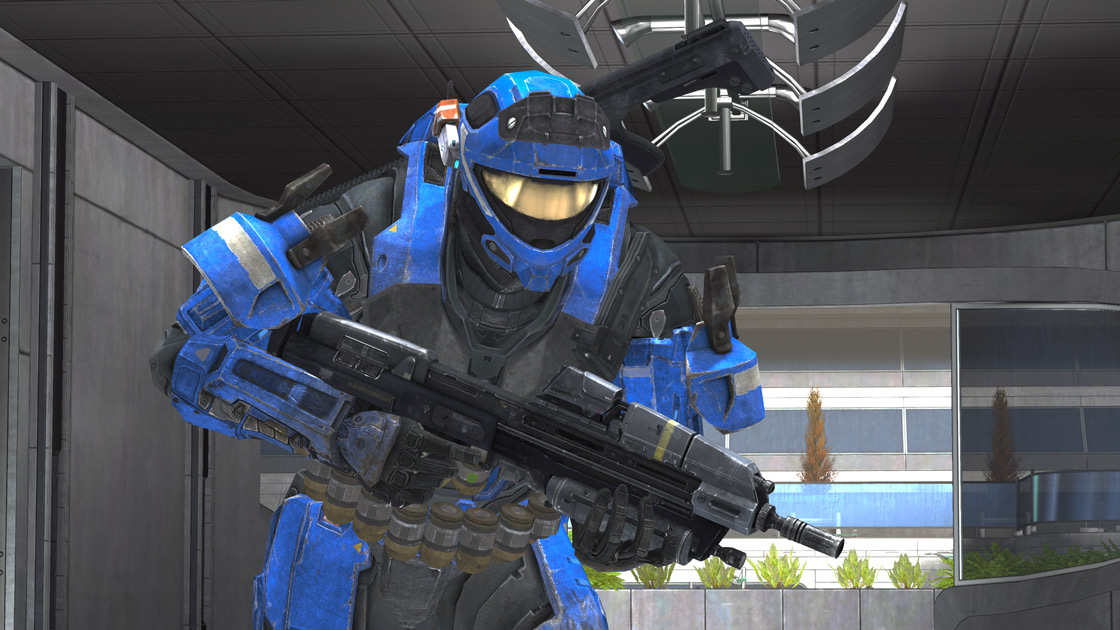 Halo Community Update
Welcome to the first Community Update of 2020 and the year of Halo Infinite! The entire studio came back from the holidays energized and ready to crush anything that dare stand in our way. I'm not sure if it's just me, but every day feels like the day of my soccer/baseball matches when I was growing up. You wake up knowing that you're going to give it your best – not because you have to, but because you want to – and it's truly invigorating.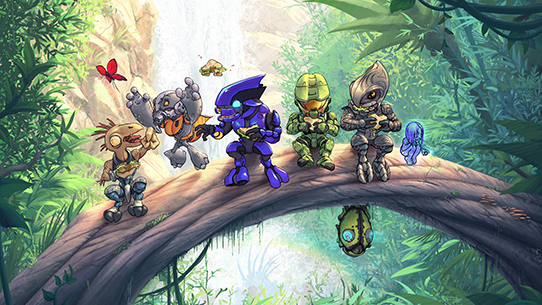 Halo Community Spotlight
The Halo Community Spotlight is back! The first spotlight of 2020 is chock-full of community-created delights covering cleverly crafted cosplays and compositions. Ring in the new year by checking it out now!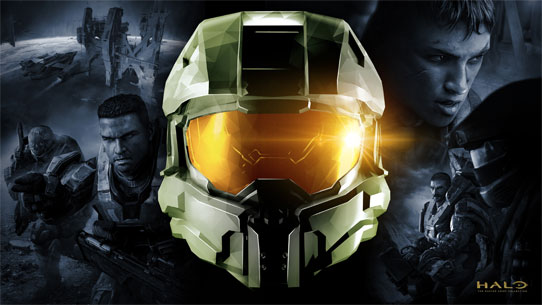 Halo: The Master Chief Collection
What's next for Halo: The Master Chief Collection? Check out our final development update of the year and get the inside scoop on holiday promotions, Halo: Reach updates, a look at what's to come in 2020, and more.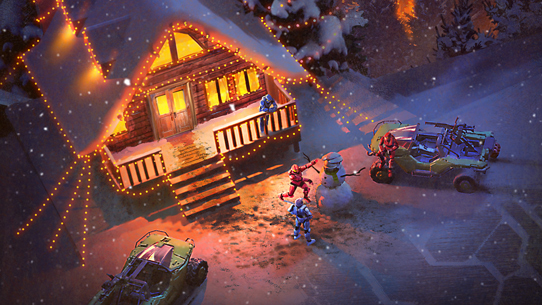 Halo Community Update
Season's Greetings and Happy Halodays! Another action-packed year is in the books and we're looking forward to 2020. Before diving head-first into more work though, we're going to spend a little time relaxing with our loved ones, and of course, playing some Halo – especially now that Halo: The Master Chief Collection and Halo 5 will both feature Double XP rewards for the rest of the year.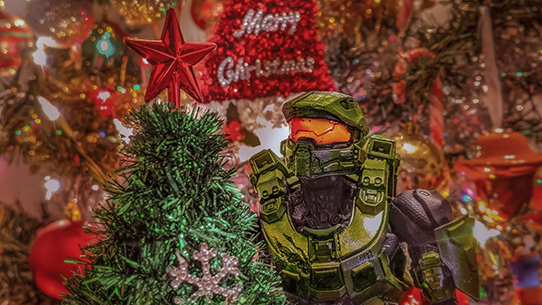 Halo Community Spotlight
It's the final Halo Community Spotlight for 2019. Let's round out the year with a collection of festive Halodays art, tantalizing tattoos, splendid screenshots and more!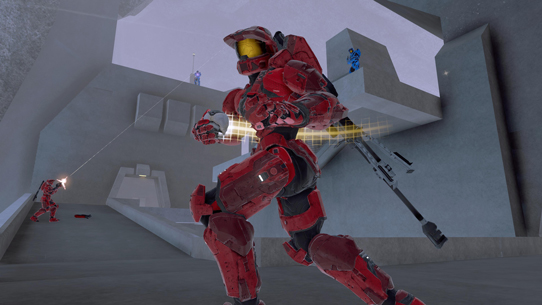 Halo 5: Guardians
Mythic Arena is a hybrid between new and old Halo experiences, evoking memories of the past while maintaining a modern feel in a fun and competitive setting. By partnering closely with the community, we were able to build out six new maps and five Mythic variants of beloved game modes for this playlist: Assault, Capture the Flag, King of the Hill, Oddball, and Slayer. As a result, we've created a fully-fledged new ranked experience for Halo 5 players to enjoy this season.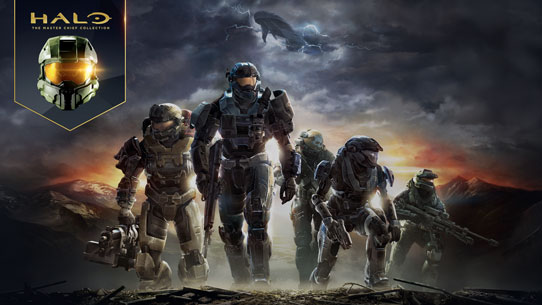 Halo: The Master Chief Collection
Today, we're thrilled to announce that Halo: Reach is available to play within The Master Chief Collection on Xbox One and PC! Whether you're new to the series or a returning Spartan, we're excited to welcome players to Noble Team and an epic experience that looks and plays better than ever. From the beginning you may know the end, but you've never experienced Reach quite like this before. Read on for everything you need to know about Halo: Reach on PC, what you can expect for Halo: Reach on...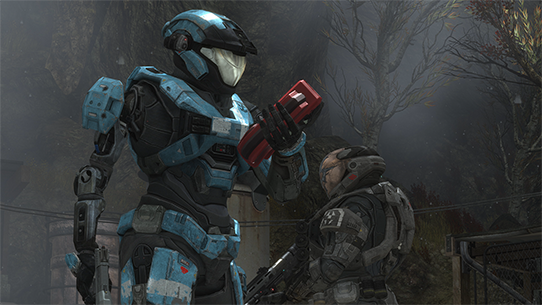 Halo: The Master Chief Collection
By 343 Industries -
Halo: The Master Chief Collection brings a variety of features across both PC and Console which provide an accessible experience for multiple users in our universe.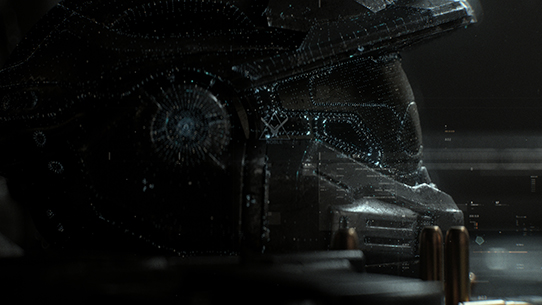 Halo: The Master Chief Collection
Welcome back to the latest development blog! Today, we touch on the X019 announcement, chat a bit about Flight Three and the latest status updates for issues reported by players, discuss PC features that are coming later next year, take an expanded look at the new progression system coming at launch, and offer several technical breakdowns on bloom, future Forge updates, and input.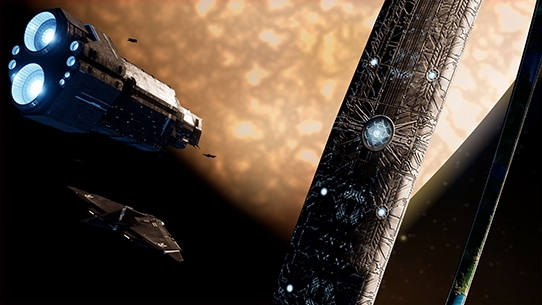 Halo Community Spotlight
Containing a compilation of cunning creations, skillfully sculpted suits, delightful depictions, and more, there's something for everyone. Come feast your eyes on the latest Halo Community Spotlight now!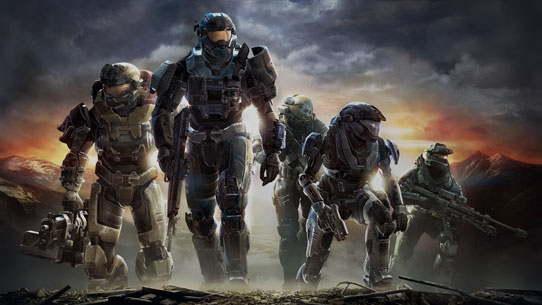 Halo: The Master Chief Collection
After months of development, flighting, community feedback (and more than a flew slices of pizza), we're thrilled to announce that Halo: Reach will release on December 3rd for Xbox One and PC! Get started with Xbox Game Pass or pre-order today via the Microsoft Store or Steam.