Esports
HCS DAYTONA BY UMG
Championship Sunday
---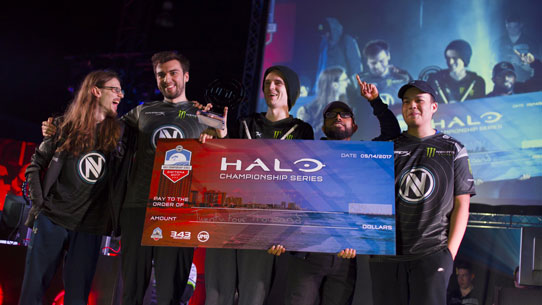 HCS Daytona is officially in the books, and the beach-side battle did not disappoint in the slightest, bringing us a wild weekend of incredible matchups. The sunshine state storylines were infinite and epic, with both veteran champions and surprising new blood delivering some magical moments for Halo fans everywhere, whether they were here at Daytona themselves or tuning in online from across the globe.
Congratulations to Snip3down, Pistola, Mikwen, Huke, and Elumnite for taking a truly epic victory - one that will no doubt be remembered for a long time to come by everyone who witnessed it.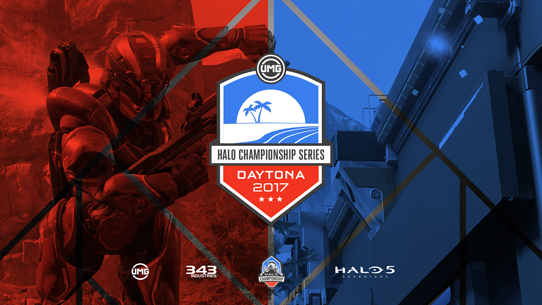 HCS Daytona Preview
With the Halo World Championship 2017 Finals firmly in the rearview, it's full sails ahead for the Summer 2017 Season, and HCS Daytona looks to carry forward a massive wave of momentum – created not only by the intense action at the HaloWC, but also by some sweeping new settings changes brought on directly by close involvement with both player feedback.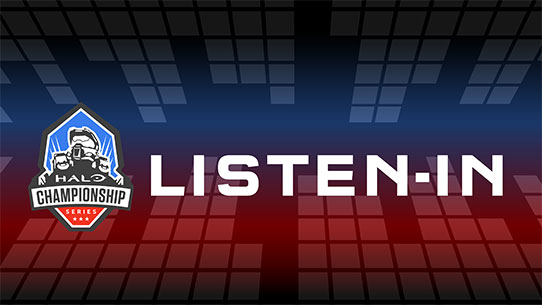 HCS Listen-In Podcast #19
Get a preview of HCS Daytona in this all-new episode of the HCS Listen-In! Hosts Tashi and StrongSide are joined by special guests and HCS Daytona casters Richard "Simms" Simms and Mark "Onset" Hatcher. Topics for this episode include updated HCS Pro League team rosters, as well as predictions for the big event!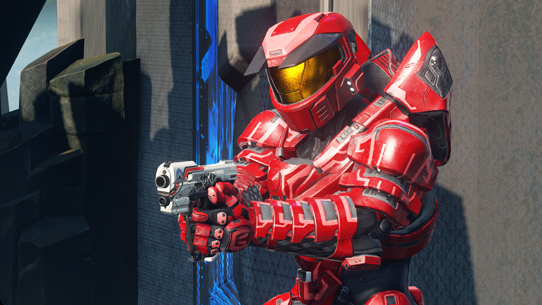 FINAL SUMMER 2017 SETTINGS
Last week, we detailed the "version 2" update of the official HCS settings that were being tested. Today, we're revealing the final version of these settings that will be used for the duration of the Summer 2017 season starting with Placement Cup #2 next weekend and HCS Daytona on May 12-14.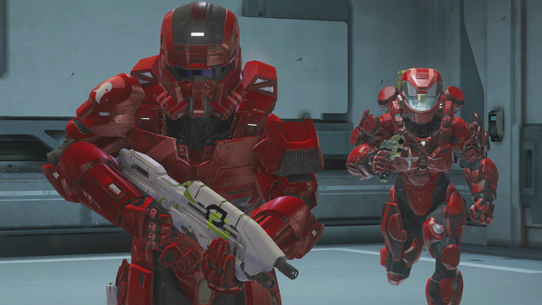 PLACEMENT CUPS AND OPEN CIRCUIT
The Halo Championship Series Summer 2017 Season is about to kick off, and today we're excited to reveal more details for HCS Daytona placement cups, as well the full roadmap for the NA HCS Open Circuit!
Official Halo Esports Merchandise
---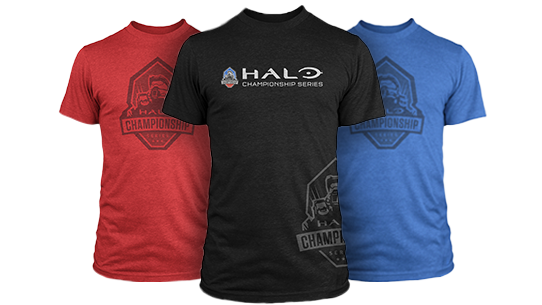 Pro gear, pro attitude. Get competitive with the official Halo Championship Series hoodies, t-shirts, and more, to look your best on-and-off the virtual battlefield.