Esports
Halo Championship Series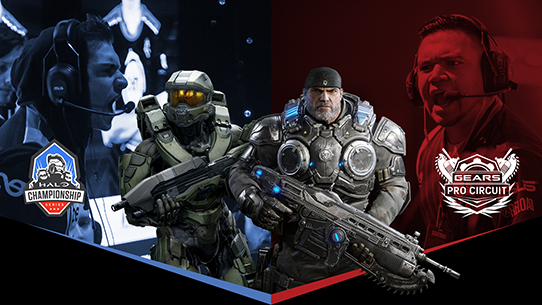 For the first time in nearly a decade, two major open events for Halo and Gears of War will be held under the same roof – and it will all take place in the Big Easy alongside our friends and partners at MLG!
Hit the link below to learn about this event, and about the upcoming season of the Halo Championship Series!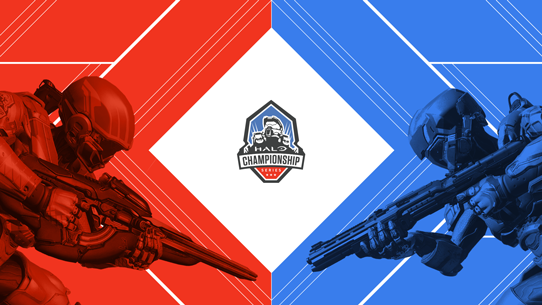 Final HCS 2018 Format
A few weeks ago we shared the first details on the upcoming 2018 season of the Halo Championship Series. Today, we'll be sharing more information about each event including formats and roster deadlines, online tournament information, and more. Let's get right into it.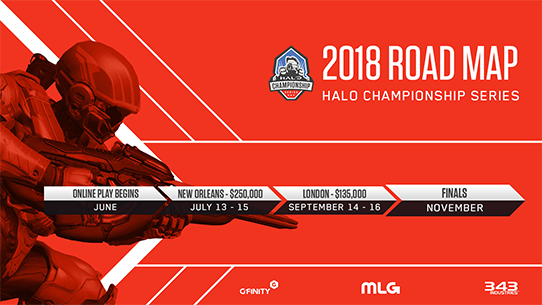 HCS 2018 ROADMAP
While the offseason is good time for both players and fans to catch their breath after another incredible few months of competition, it's time for Halo esports action to officially return, and with it, even more amazing events – including a few surprises never before seen in the Halo Championship Series.
Hit the button below to see what we have in store for this season of the HCS!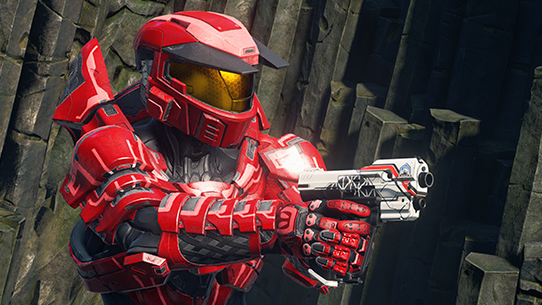 Final HCS 2018 SETTINGS
After weeks of internal playtesting, and public playtesting with HCS players that joined us, the settings for the 2018 season of the Halo Championship Series are now locked in place and ready for competition! If you're just joining us, you can catch up on the entire process by hitting the link below!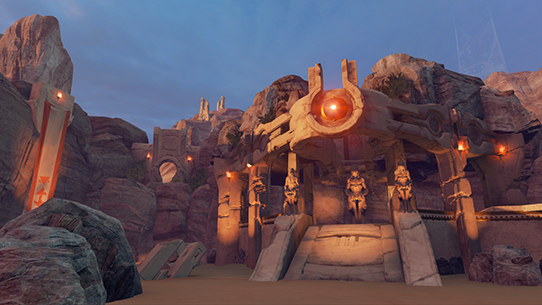 FORGE MAPS AND PLAYLIST UPDATES
We're excited to officially confirm that after extensive updates and playtests, REFUGE (remake of the legendary Halo 2 map, Sanctuary) will make its way into the upcoming season of the Halo Championship Series. Refuge will be played on Slayer and an updated Capture the Flag variant (more on that later), both of which hit matchmaking today.
Hit the button below to see all the new maps and playlist updates!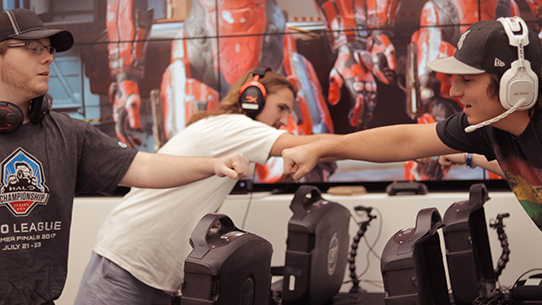 Microsoft Store Tournaments
Halo 5 Summer Series
Friendly Halo 5 competition returns to your local Microsoft Store this Summer! Starting on June 3, you can play to win REQ Packs and prizes in the 81 participating Microsoft Stores across North America, Australia, and Puerto Rico!
Upcoming Microsoft Store Tournament Schedule
June 3 - 2v2
July 8th - FFA
Aug 12th - 2v2
Sept 9th - 4v4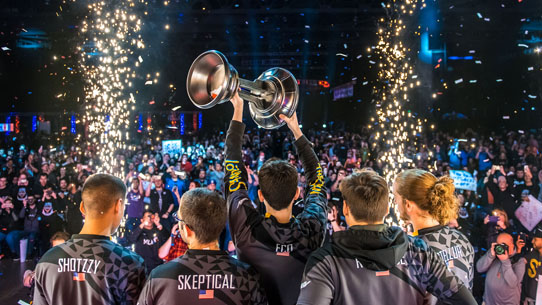 We have a new Halo world champion!
Congratulations to Splyce your 2018 Halo World Champions! After an incredible weekend of unbelievable Halo esports action that saw the sixteen best teams from around the globe battle it out, the all-conquering quartet of Shotzzy, Renegade, Eco, and StelluR take home the title after a dominating sweep of the defending world champs, TOX Gaming.
Halo World Championship 2018 Finals Photo Gallery
---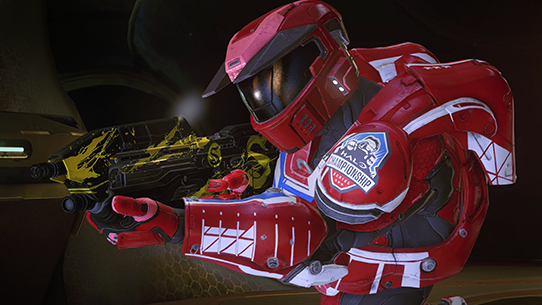 Show your HCS team pride in-game! Some of the biggest names in Halo esports are rocking team weapon skins in Halo 5: Guardians. Swing by the skins page to check out the selection of new weapon skins, or hit the links below!
Make sure you don't miss these!
Official Halo Esports Merchandise
---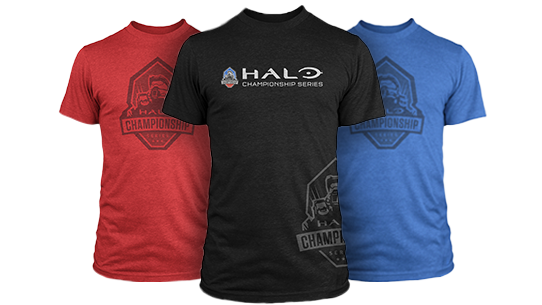 Pro gear, pro attitude. Get competitive with the official Halo Championship Series hoodies, t-shirts, and more, to look your best on-and-off the virtual battlefield.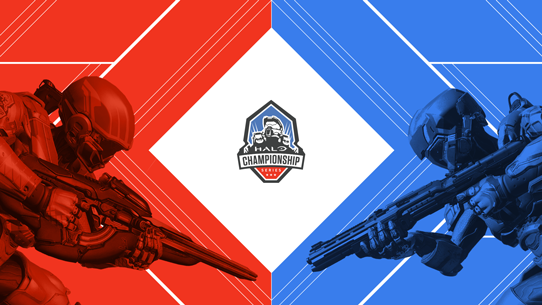 Halo Championship Series Handbook
See the full handbook for the Halo Championship Series including maps and modes, code of conduct, points, and more.