Esports
Halo Championship Series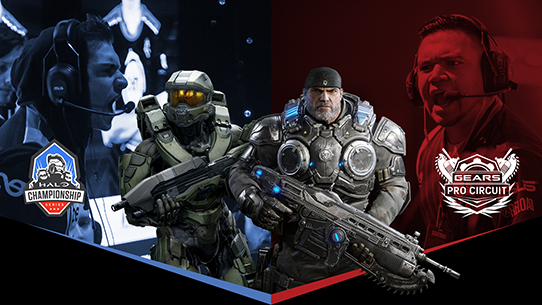 For the first time in nearly a decade, two major open events for Halo and Gears of War will be held under the same roof – and it will all take place in the Big Easy alongside our friends and partners at MLG!
Hit the link below to learn about this event, and about the upcoming season of the Halo Championship Series!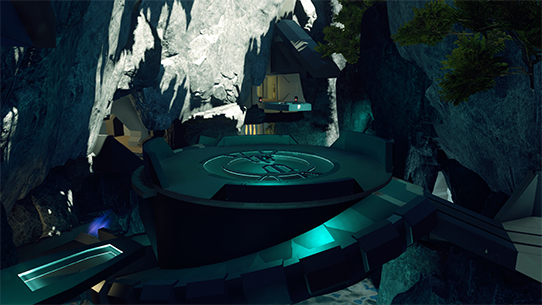 New Forge Maps Coming to the HCS!
We first want to offer a massive thank you to the amazing Forgers that put together the incredible suite of maps we had the pleasure of playtesting this week. In addition to the 7 maps we talked about in last week's update, we also playtested a few extra maps recommended by pros and the competitive community alike, including a couple remakes of the Halo 2 map Sanctuary.
Hit the link below to see the maps we chose!
Microsoft Store Tournaments
---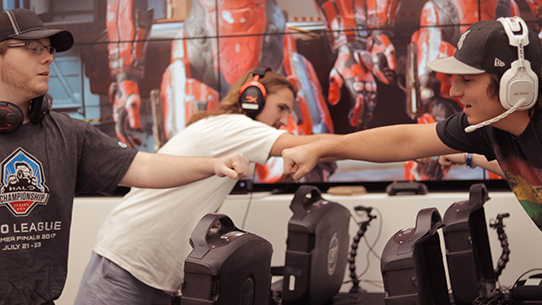 Friendly competition returns to your local Microsoft Store this Summer! Starting in June, you can play Halo 5 for REQ Packs and prizes in the 81 participating Microsoft Stores in North America, Australia, and Puerto Rico! For this upcoming season, we'll be offering a variety of team sizes to mix up the action! See dates and sign up below!
June 3 - 2v2
July 8th - FFA
Aug 12th - 2v2
Sept 9th - 4v4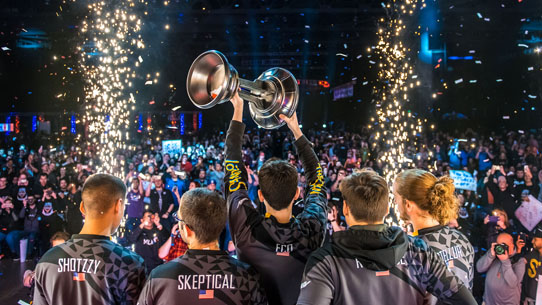 HaloWC 2018 Finals Recap
Congratulations to Splyce your 2018 Halo World Champions! The Halo World Championship 2018 Finals are in the book! After an incredible weekend of unbelievable Halo esports action that saw the sixteen best teams from around the globe battle it out, the all-conquering quartet of Shotzzy, Renegade, Eco, and StelluR take home the title after a dominating sweep of the defending world champs, TOX Gaming.
Halo World Championship 2018 Finals Photo Gallery
---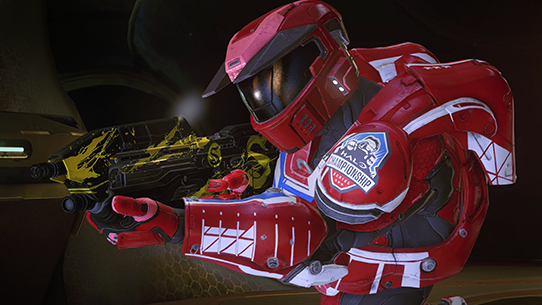 Show your HCS team pride in-game! Some of the biggest names in Halo esports are rocking team weapon skins in Halo 5: Guardians. Swing by the skins page to check out the selection of new weapon skins, or hit the links below!
Make sure you don't miss these!
Official Halo Esports Merchandise
---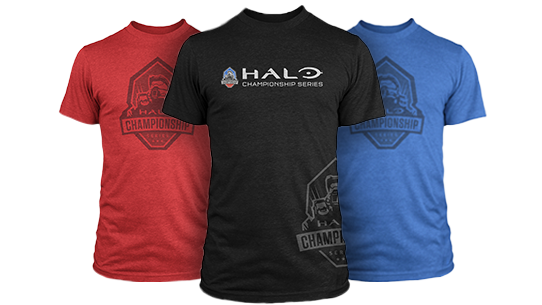 Pro gear, pro attitude. Get competitive with the official Halo Championship Series hoodies, t-shirts, and more, to look your best on-and-off the virtual battlefield.