Esports
Summer 2016 Season
EU Relegation Day in the books
---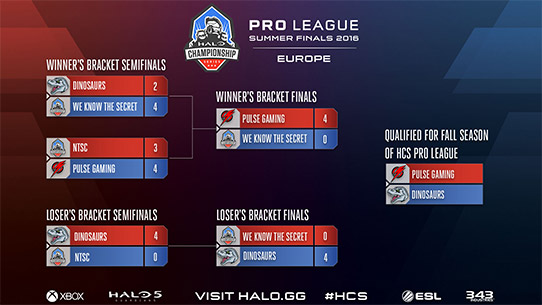 EU Relegation Day is in the books, and saw Pulse and Dinosaurs play their way back into the EU HCS Pro League Fall 2016 Season. Now, the time has come for a champion to be crowned, in the Fall 2016 Seasons Finals. Will U4X continue their incredible undefeated run on the way to a season title, or will they be denied at the finish line? The action gets underway at Noon BST (4 a.m. PST) on Sunday, July 24. Watch it live on Halo.gg and don't miss a moment of new Halo esports history being made!
Finals Tickets Now On Sale
---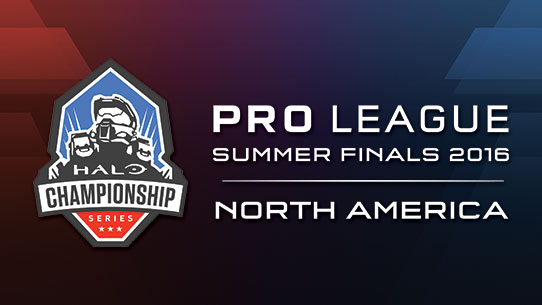 The HCS Pro League Summer 2016 Season is drawing to a dramatic close, as the top Halo teams and players from around the world are competing to etch their names in Halo esports history. All season long, fans across the globe have tuned in to cheer on their favorite squads, and today we're excited to join our partners at ESL and KCON USA in announcing this opportunity for fans to watch their esports heroes in action live and in person. In both the North American and European regions, tickets are now on sale to the HCS Pro League Summer 2016 Finals, and we've got the details on the goodies and the glory up for the taking for those in attendance.
EU Casters Announced
---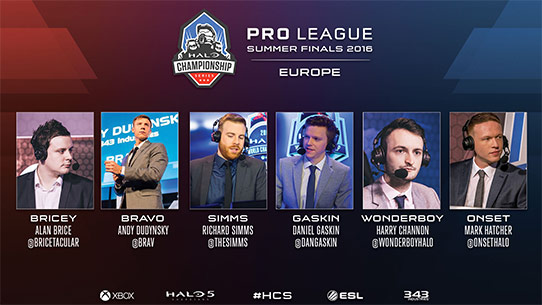 Join us this weekend live from Leicester, UK for the highly anticipated Summer Finals of the European HCS Pro League. Meet the casters and analysts that will be bringing you the action: Alan "Bricey" Brice, Andy "Bravo" Dudynsky, Richard "Simms" Simms, Daniel "Gaskin" Gaskin, Harrry "Wonderboy" Channon, Mark "Onset" Hatcher.
Official Halo Esports Merchandise
---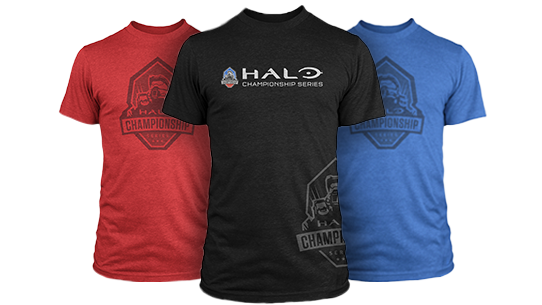 Pro gear, pro attitude. Get competitive with the official Halo Championship Series hoodies, t-shirts, and more, to look your best on-and-off the virtual battlefield.
ABOUT HCS PRO LEAGUE
---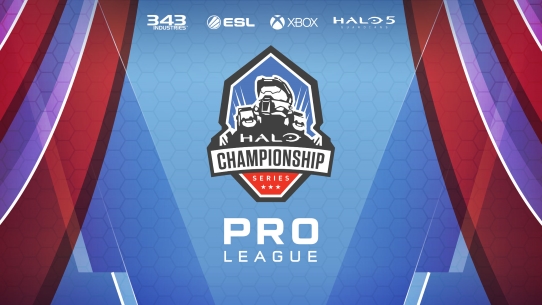 During the Halo World Championship, we announced the imminent launch of the Halo Championship Series: Pro League – the next evolution of Halo esports. The HCS Pro League celebrates the world's top Halo players and teams as they compete on weekly scheduled match days, and is accompanied by a robust open series that fosters the best up-and-coming talent as they fight to battle their way into HCS Pro League at the end of each season.
Halo World Championship 2016
---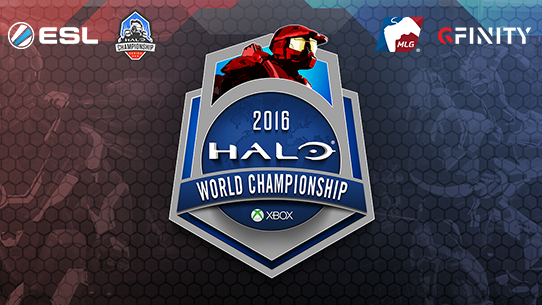 During Gamescom 2015, 343 Industries and Xbox announced the Halo World Championship (HaloWC), the biggest Halo esports competition in franchise history, which centered around the ultra-competitive Arena Multiplayer mode of Halo 5: Guardians. Partnering with MLG, ESL and Gfinity, HaloWC consisted of online and in-person live events that took place in various regions around the world.