Esports
HCS Pro League Fall 2017 Season
HCS LONDON
---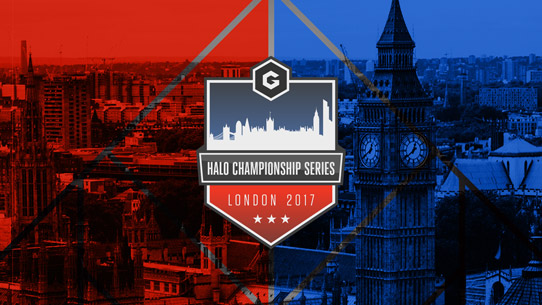 Featuring the top Halo talent in Europe, HCS London takes place Sept 15-17 inside Gfinity's prestigious (and newly expanded) arena in London. The $25,000 prize pool open LAN event will be capped at 32 total teams and will also feature a $5,000 Free-For-All competition for the lone wolves.
The Top 3 teams from HCS London will earn a trip to the United States on October 20-22 to compete from the championship bracket at the Fall 2017 Finals by ESL at DreamHack Denver. We can't wait to see Europe's best Halo on display live and in-person later this year – and hope you'll join us!
Check out the event hub for more details!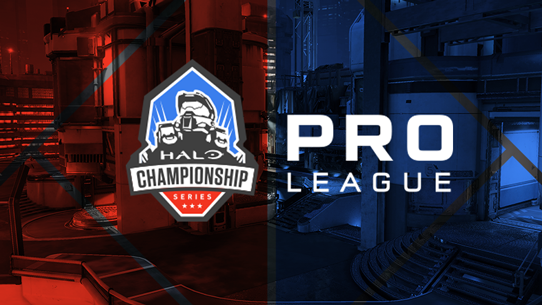 HCS Pro League Fall 2017 Update
The Fall 2017 season of the Halo Championship Series kicks off in a just few weeks, and today we're providing details for the Pro League in North America by ESL as well as DreamHack Denver. Check out the details using the links below.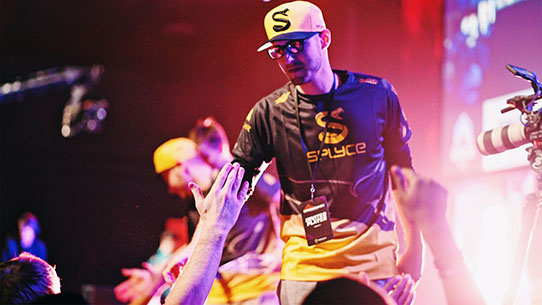 HCS Summer 2017 Finals Recap
The HCS Pro League Summer 2017 Finals by ESL at DreamHack Atlanta proved to be yet another incredible chapter in the storied annals of Halo esports. The packed event featured nearly a hundred talented squads, from top-level pro teams to up-and-coming amateurs – some were looking to make a new name for themselves in the scene while others were seeking to cement their legend. In the end, the Halo community was treated with a dazzling display of Halo being played at its razor-edge top level, culminating in an unforgettable final series.
HCS SUMMER FINALS 2017: INTERNATIONAL INTRIGUE
With the HCS Summer 2017 Finals at DreamHack Atlanta looming large this weekend, we sat down with three particularly intriguing international competitors heading to the HCS Summer 2017 Finals. Let's see what their respective thoughts are as they prepare for battle at DreamHack Atlanta.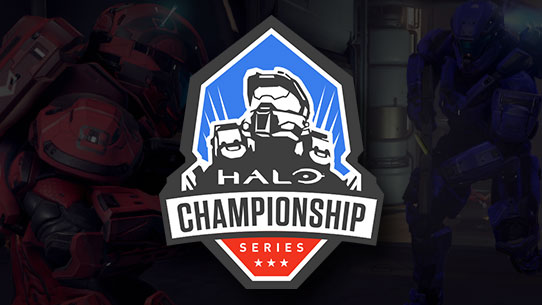 DREAMHACK ATLANTA UPDATE
Regular season play of the HCS Pro League in Europe and North America has come to end, and all eyes now turn to DreamHack Atlanta for the Summer 2017 Finals by ESL. Today, we're providing some insight into what to expect, as well as some updates on other HCS items. Let's jump right in!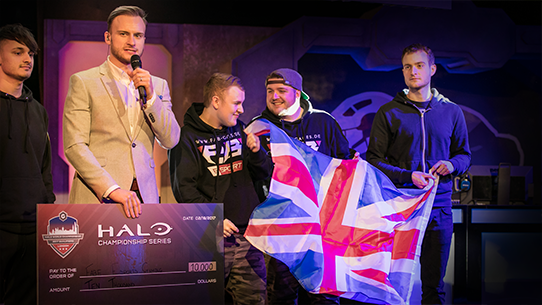 HCS FALL 2017: EUROPE ANNOUNCE
While the Summer 2017 season has already started providing competitive Halo fans with plenty of intense Halo esports action, we've also got plenty of exciting news in store for what's to come later this year. Today, we're excited to announce our partnership with the outstanding folks at Gfinity for the EU Halo Championship Series Fall 2017 season, which will include an EU Open LAN event.
Official Halo Esports Merchandise
---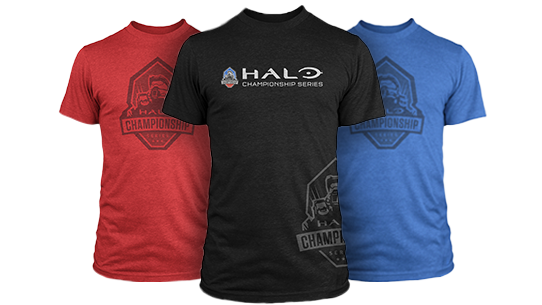 Pro gear, pro attitude. Get competitive with the official Halo Championship Series hoodies, t-shirts, and more, to look your best on-and-off the virtual battlefield.