By 343 Industries -
Back at the very tail end of July a great many Halo Insiders joined us in our tech preview – the very first public test for Halo Infinite. That weekend brought us laughs, memories, and perhaps most of all, data and feedback from you, our community.
That's why this weekend and next (September 23-26 and September 30 - October 3) we're going to be running two more multiplayer tech previews. Our primary focus during this tech preview is to test our backend systems and online services at scale ahead of launch. Our secondary goals will be to receive feedback and find additional bugs around the content in the flight.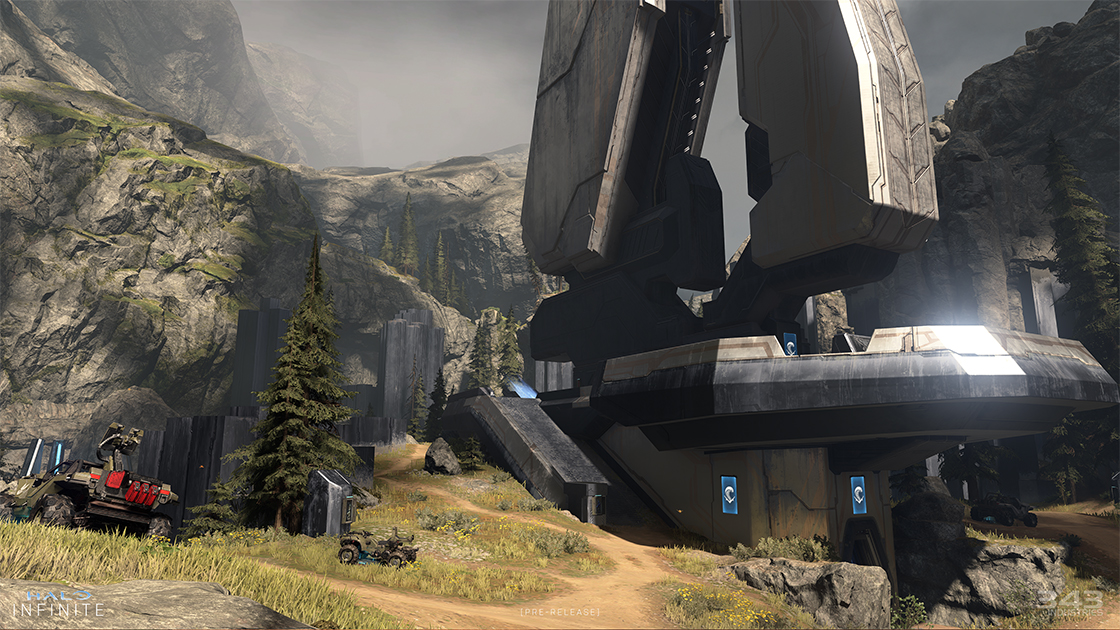 Fragmentation, a Big Team Battle map, features stunning Forerunner architecture [Click here to get the image in 4K]
Over the next two weekends there will be a fair amount for all of you to dig into, so we wanted to take a chance to collect all the information we could in one place, so that you know what's going to be included in this preview and when you can get involved.
But, if you're short on time and only want the top-level details, here's the most salient points:
Am I Invited?: For your invite information, be sure to check Halo Waypoint vNext or your Private Messages starting tomorrow evening.
Stream approved: Everything you can access via normal means can be shared with your friends and followers. Content creators, have a great time out there!
Goal oriented: If this is your first time joining us, we want to thank you for participating in a process we call flighting. For more information on our goals check here, and for outcomes from the previous tech preview be sure to check here.
Two weekends: We're excited to be running for two weekends, but please note that there are focused play sessions to help stress our services.

Weekend 1: (September 24-26)

Friday, September 24 @ 10am-2pm & 5pm-9pm PT
Saturday, September 25 @ 10am-2pm & 5pm-9pm PT
Sunday, September 26 @ 10am-2pm & 5pm-9pm PT

Weekend 2 (October 1-3)

Friday, October 1 @ 10am-2pm & 5pm-9pm PT
Saturday, October 2 @ 10am-2pm & 5pm-9pm PT
Sunday, October 3 @ 10am-2pm & 5pm-9pm PT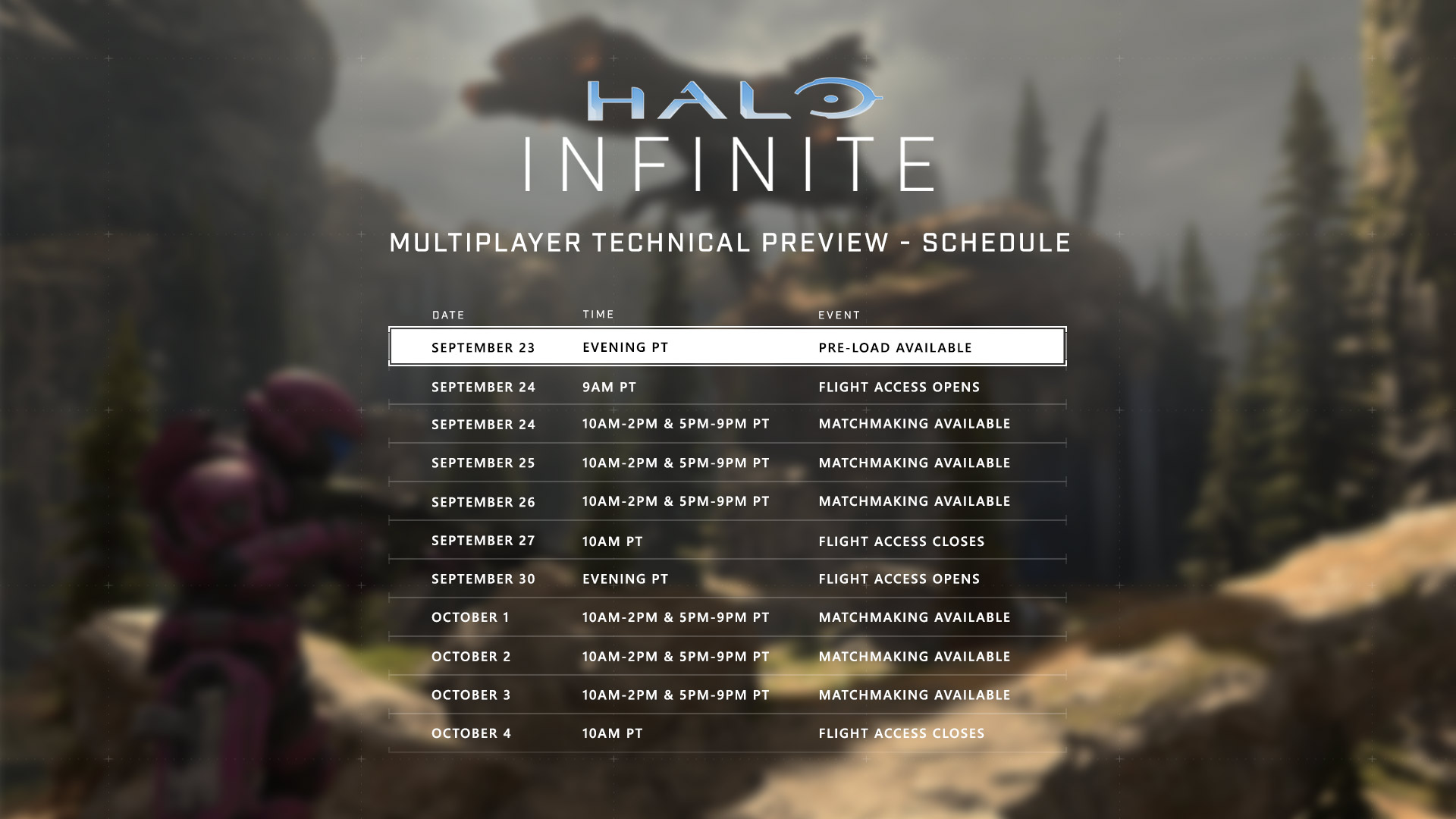 The schedule of the Multiplayer Tech Preview
While flight access is open, the Academy experiences will still be fully available to Halo Insiders. So, if you want to warm up for the next play session in the Weapon Drills or Training Mode, you'll be free to do so.