News
Halo Community Spotlight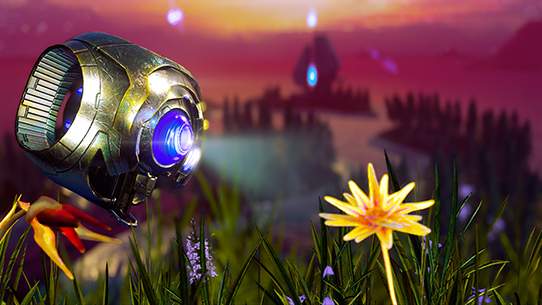 Halo Community Spotlight
It's not really springtime without a frantic round of Spring Cleaning and the Studio was no exception. The area the Community Team sits in got shuffled around and we spent late last week packing up our desks and belongings. We came in Monday to brand new desks in brand new locations and took advantage of the clean start to get things set up just right. It's Thursday now and I think we're all finally settled into the new digs and things are back on track. Also it's Thursday so that means it's...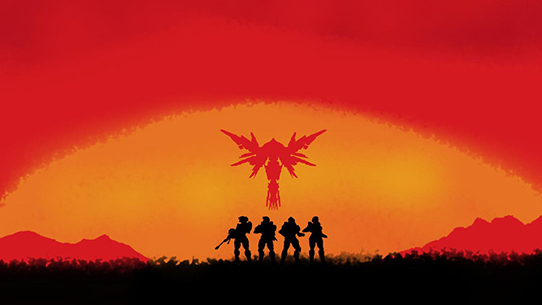 Halo Community Spotlight
Another alternate Thursday is here and that means it's the best time of the week – Community Spotlight time! Prepping Spotlights always reminds me a bit of a "Choose Your Own Adventure" kind of story because there are so many paths to great content. This week there was an absolute abundance of community submissions and that makes me a happy cookie. So without further ado, let's check out this edition of the Halo Community Spotlight!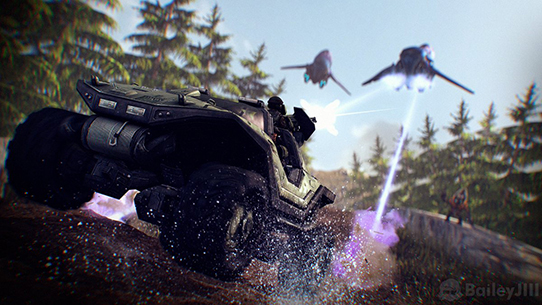 Halo Community Spotlight
Spring has finally sprung here in the beautiful Pacific Northwest and let me tell you, I. am. ready. I've come to realize that I am very much a hot weather kind of girl and I cannot wait for the sunshine to return to Seattle in full force. While I wait for those bright rays to reach us, the studio is working on brightening things up around here by showcasing some of your Spotlights internally so everyone can see how incredibly talented our community is. We know not everyone has the time to read...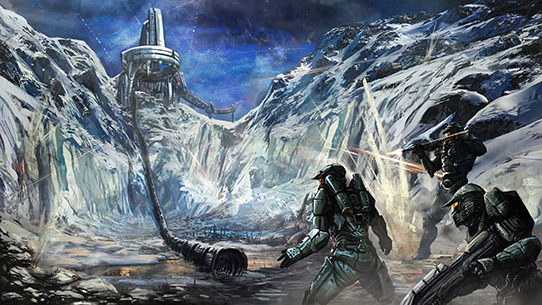 Halo Community Spotlight
Happy Thursday everyone! This week has been bananas in the best way possible and I've finally found a bit of time to sit and work on this. I never really appreciated how much work Grim/Uny/ske7ch did to get these put together until the Spotlight became mine. Let me tell you...even with my writing skills being rusty and needing practice, it's worth it. You always manage to surprise us with so many amazing creations that I love sifting through. All for the love of the Haloverse. 💚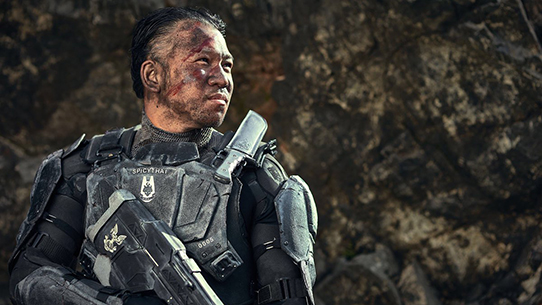 Halo Community Spotlight
Greetings Spartans, and welcome back to yet another Community Spotlight! I swear I just wrote one of these and it was Uny's turn to write a Community Update and yet, I find myself behind my keyboard with Photoshop open and the #HaloSpotlight hashtag searches up on my screens. I also once again find myself completely inundated with incredible creations from all corners of the community and it makes me appreciate Halo even more (Who knew that was possible?).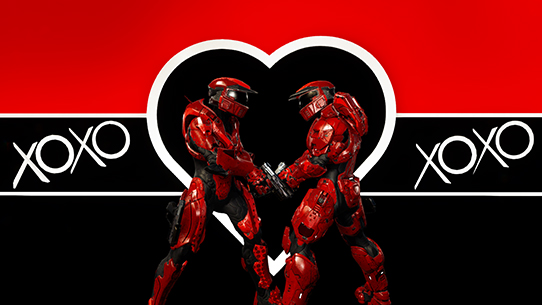 Halo Community Spotlight
Do you guys remember being in elementary school and decorating your little Valentine's Day mailbox so you could swap goodies? Well I forgot to decorate mine this year (mostly because I forgot it was Valentine's Day until like, yesterday) but I still brought goodies to share with you guys. It's not much but it's a sweet collection of community heartwork. That said, I expected more works of love but you guys made up for it in other ways so it's okay.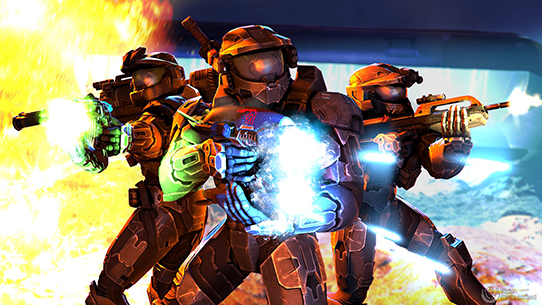 Halo Community Spotlight
Welcome back to the bi-weekly Halo Community Spotlight! I'm shaking out the writing skills and ironing out the kinks so hopefully I can prove that playground adage of "second is the best" wrong as I settle into the swing of things. Practice makes perfect, right?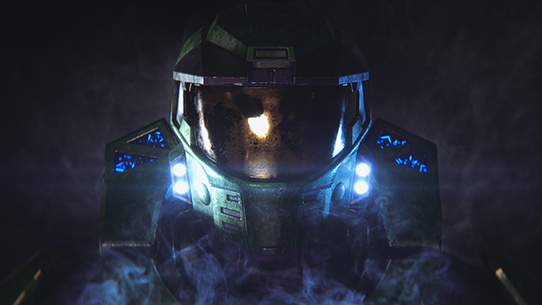 Halo Community Spotlight
"Out with the old, in with the new" – I'm told that's how the new year is supposed to work. Or is it "New year, new me?" Anyways. It's 2019 and I've only written the wrong year twenty-ish times (a dozen on this post alone) so we're off to a good start. Can you believe there hasn't been a Spotlight since last year? Me either. I should fix that.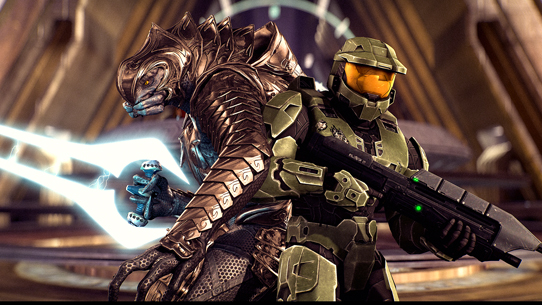 Halo Community Spotlight
Welcome back to another heaping helping of community-created Halo goodness! This is our last official Community Spotlight of 2018 and we've doubled down on some truly awesome artwork, renders, crafts, cosplay, montages, and more!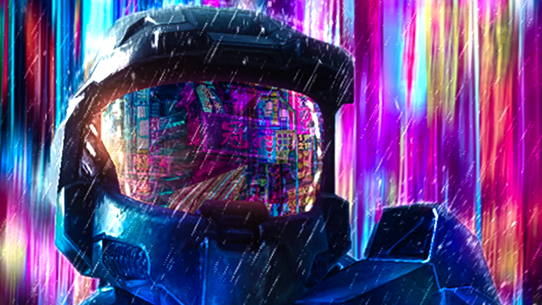 Halo Community Update
Happy Thursday community compadres, welcome to the latest spotlight which is once again a cornucopia of cool community creations. Jump in and take a gander at some of the amazing things the Halo Community has created over the past few weeks and be sure to share your own works with us using hashtag #HaloSpotlight!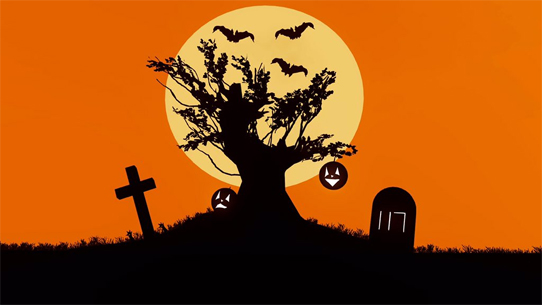 Halo Community Spotlight
Community Spotlight has been one of my favorite things to compose in recent years, because it's a constant reminder of the incredible talent and creativity than runs rampant through Halo's amazing fanbase. Seriously, the stuff you folks continue to do after nearly seventeen years is both astounding and inspiring. This week is no different. We've got fan art, cosplay, screenshots, pieces of prose, and some Haloween high jinks – all of them brilliant creations by brilliant folks.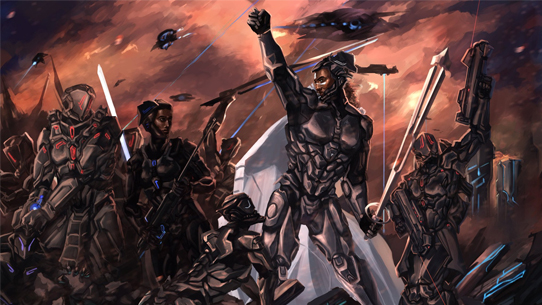 Halo Community Spotlight
I feel like every time we go to put together another edition of this feature, I find myself again somehow underestimating the level of badassery that bubbles rampant within this community's creative cauldron. This week proves no different, as once more we've got ourselves a fight-finishing feast to showcase for all to see.