News
Halo Community Update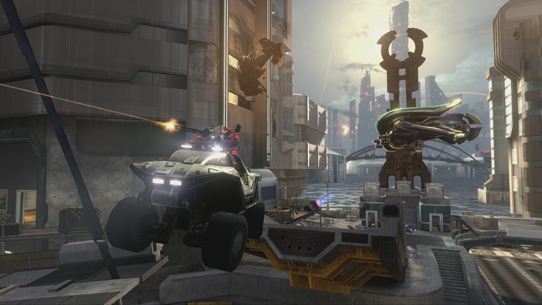 Halo Community Update
As usual a lot has happened since our last Community Update and the pace shows no signs of slowing. This week we shared a first-look at Halo: Reach and Halo: The Master Chief Collection on PC, continued promotion for our rapidly approaching first stop of Halo: Outpost Discovery, and traveled to Dallas to support a Halo esports event this weekend at DreamHack Dallas via the HCS Grassroots program – and that's just the start.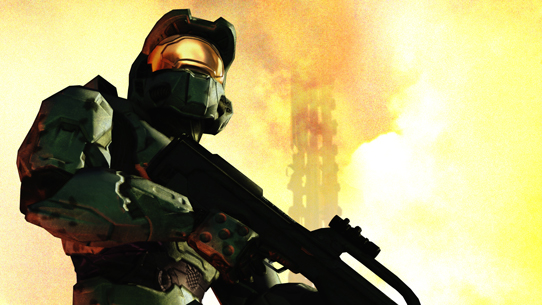 Halo Community Update
We're wrapping up a fairly hectic two weeks at the studio, but I couldn't be more excited for what's to come. We continued our partnership with Limbitless Solutions, launched a gigantic Big Team Battle Refresh in Halo 5, updated MCC's online playlist offerings, and that's only the tip of the public-facing work we've been doing. Sadly I don't get to dive into the secret stuff in these Community Update too often, but I do enjoy keeping everyone up to date with the latest and greatest. With that...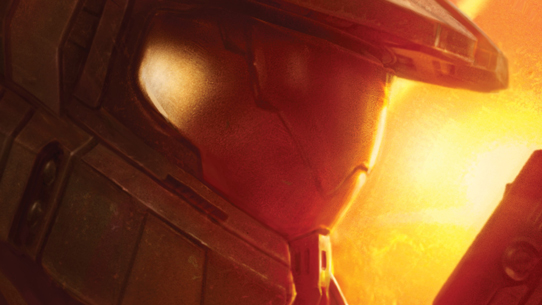 Halo Community Update
We're back for another Community Update! The past two weeks have been filled with constant discussion around Halo: The Master Chief Collection, Halo: Outpost Discovery, a real-life Warthog exhibit with mixed-reality, and what seems to be an infinite amount of extra Halo goodness. That said, let's dive in and talk about a handful of the projects that have been going on across the studio!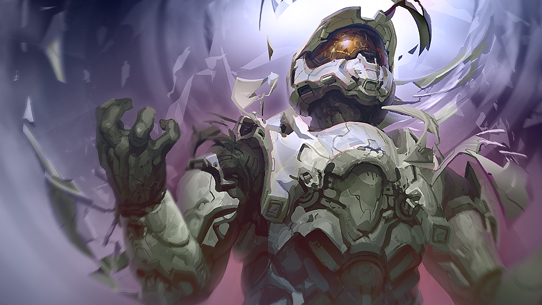 Halo Community Update
From announcing the actor that will play Master Chief in the upcoming Showtime Halo series to launching a ranked Super Fiesta mode in Halo 5, it's been an exciting and interesting week here at the studio. On top of the typical work week of meetings, emails, and announcements, I've also had to start mentally preparing to play on our studio's softball team which saw quite a few casualties last year. While I do play indoor soccer with the studio, I've been itching to take a few swings, run the...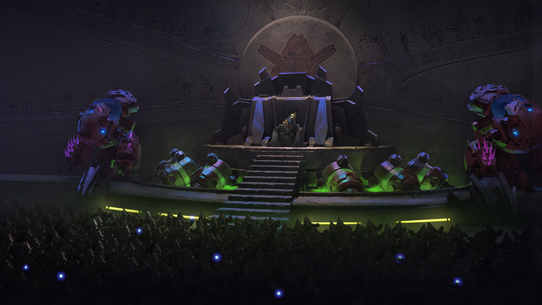 Halo Community Update
Is it me or does 2019 just keep geting better and better? Baseball is back, the sun is breaking through the clouds, and MCC is definitely still coming to PC. With so many cool projects being worked on inside the studio; Halo MCC on PC, continuous MCC updates, and Halo: Outpost Discovery, it just keeps adding to the feeling that we're in for a good year. However, as much as I'd love to write more about all of our plans for this year, let's just take a closer look at all everything happening...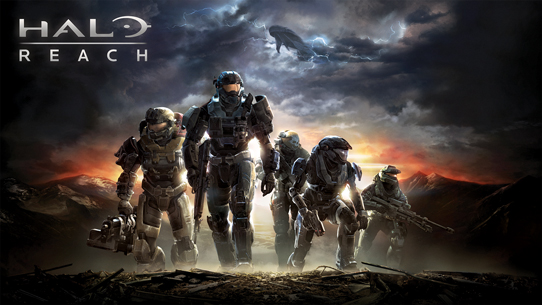 Halo Community Update
Warmer weather and longer days have started to brighten lives here in the Seattle area. People have more spring in their steps, we've been getting free pizza nonstop, and everyone just seems happier. Life is good. Scientists could attribute this to us receiving more sunlight, but I'm inclined to believe this all comes from positive Halo vibes. Rather than just talk about life being good though, let's jump into this Community Update and see exactly why that is!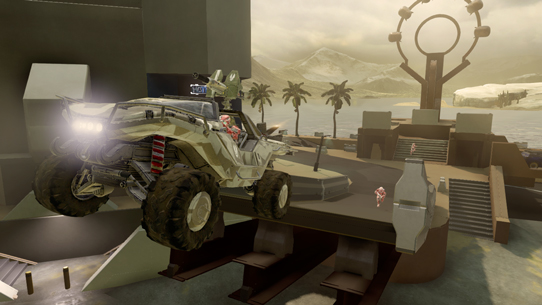 Halo Community Update
Today, just like any day, seems like a great day to talk about Halo. I'm glad we're doing this Community Update now, because it's quite possible if we waited another week it would become too much to handle in one post. We've rolled out a new Arena Season in Halo 5, released another update to MCC, added a map to Halo Wars 2, begun final preparations for back-to-back HCS events, unveiled the title of our next Halo novel, and gained two more members for the Halo Infinite Pro Team. Since a simple...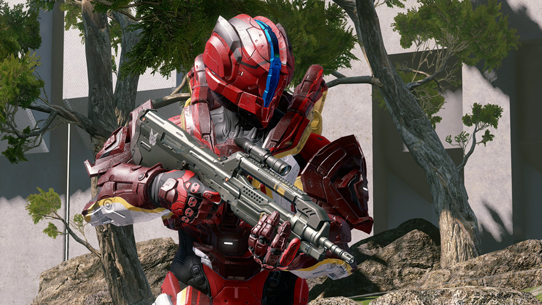 Halo Community Update
The last two weeks have been filled with meetings, lots of writing, working on PowerPoint slides, attempts to stay warm, and of course fitting in some games of Halo. Everyone I talk to in the studio seems to be in the same boat: working on all sorts of projects, doing their best to find time for fun weekend activities, and preparing for a potential return of the snowpocalypse. Now that I've started to write about work, I won't be able to stop – so let's take a look at what's been happening and...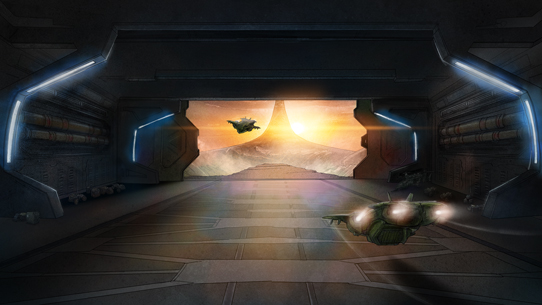 Halo Community Update
Aloha and welcome to another Community Update! This time we'll be diving into the details of Halo: Outpost Discovery, our newly unveiled traveling Halo experience, as well as highlighting the work the team has been putting into all of our titles. Fans of each aspect of Halo will have something to love and get excited for today, so let's get right into it, shall we?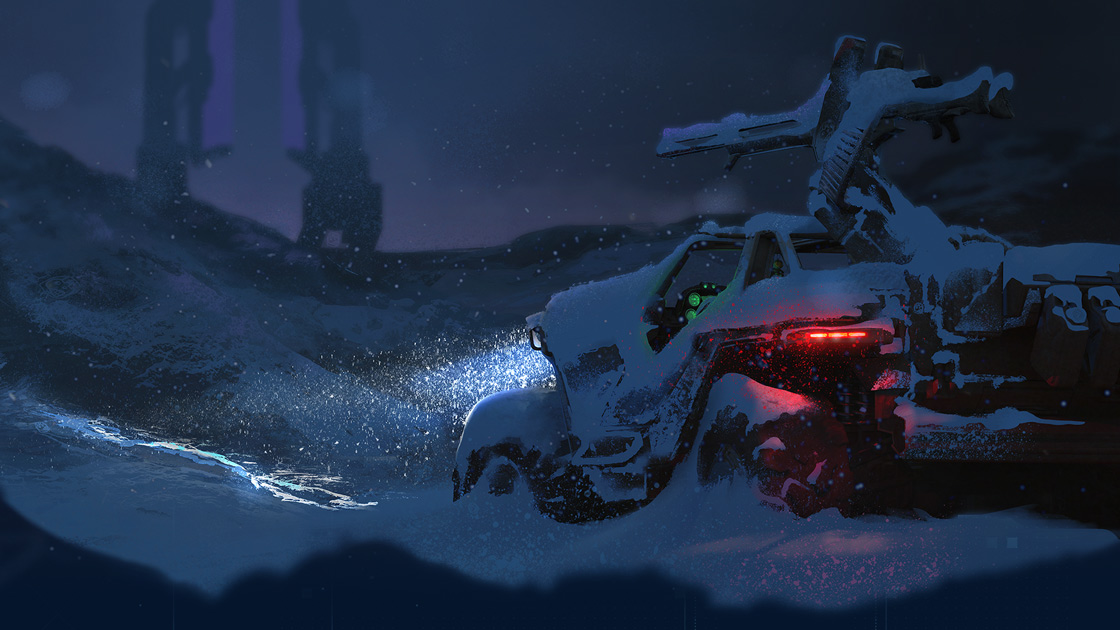 Halo Community Update
It hasn't been that long since our last Community Update, but a lot has happened. Whether we've been surviving snow storms at an HCS Grassroots event or delivering the latest MCC update, the various teams around the building have been knocking down milestones whenever possible. You've probably seen quite a few of these milestones go by in the public eye, but there are so many others that are hidden behind the curtain to ensure we continue moving forward. That said, let's recap some of the...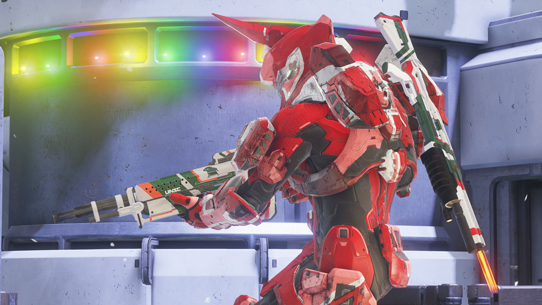 Halo Community Update
Happy New Year! It's 2019 and everyone at 343 is back in the studio excited, well-rested, and fully energized to take on the challenges that this year has in store.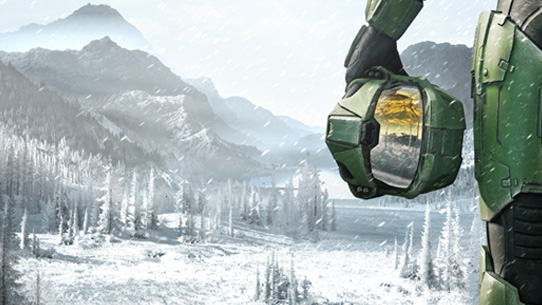 Halo Community Update
Believe it or not, 2018 is drawing near its end and that means it's time for our last Community Update of the year. In this update, we'll talk about what we've got left this year, touch a bit on what to expect in the earlier months of 2019, and hear from members of the studio about their last twelve months.