Games
Halo Infinite | Echoes Within Intel
Season 3
Season 3 of Halo Infinite is here, which means it's time for another round of Intel!
For those not in the know: Intel is a series of data drops that provides some additional lore and context to some of the narrative elements of each season.
Intel can be found both here on Halo Waypoint and in-game in the message of the day carousel in Halo Infinite. You can catch up on Season 2 Intel and the Winter Update Intel in their omnibus collections.
This blog will be updated over the course of Season 3 with new Intel.
---
---
INTEL 1: CURIOSITY & CASUALTY
S3-COMMREF: [ENCRYPTED]
DATE: [REDACTED], 2553
SND: [CN-BAYLEAF]
REC: [CN-FLYBALL]
RE: Operation: INTERIOR EXILE
Initial field reports are in from agents Dinh and Padraig and the initial insertion went about as well as we expected. The lead drop onto [REDACTED] went smoothly enough, but conflicting recon assessments for ingress put all three main squads in a compromised position. Just as we feared, there was enemy activity already at the dormant vessel site; casualty reports indicate that it's definitely going to take a larger force to drive them off and begin facility construction.
From the looks of things, they should have listened to Dinh from the very beginning—we might want to consider accelerating other avenues to put him in a position to have a greater impact. As far as this particular site goes, I'm putting the final touches on an expanded requisition request to try and secure it while we can. Letting these artifacts fall into enemy hands is not an option.
---
INTEL 2: CREATED & CREATION
What a marvel, to exist like this. Freed from flesh to live as data. Quantum vacillations on a framework of purpose and progress. No longer limited by the biological capacities of our old forms. And now, thanks to Her, prospects of even greater lifespans are opened to us. The time has come to begin fulfilling Her promises. Bringing peace to civilizations, and offering life where there once was none.
This barren world will just be one example of many. Changed from a desolate rock to a verdant paradise, thanks to the reawakening of this vessel's ancient engines. We've learned these belonged to those they called Lifeworkers. A fitting name—one that now perhaps could describe us as well.
In Her name, we bring life. We are Created—let us now create.
---
INTEL 3: REVERSE ENGINEERING
While the Zeta Halo Project has not been as fruitfully forthcoming as Trevelyan's parallel efforts, we have been able to make some measure of headway with early efforts to replicate the installation's extensive remediation systems.
These initial structure samples are without a doubt a mineralogical treasure trove, but we have yet to find any success in recreating the method by which they are able to convert raw materials into viable substrates. Not to mention the creative solutions we've had to employ to generate even a fraction of the power that we assume these processes will ultimately require to function at scale.
Still, study of these machines may provide valuable insight into enhancing and evolving our own worlds—including reviving those that have been scorched from orbit.
Will report further on results as new data is available.
---
INTEL 4: INTRUSION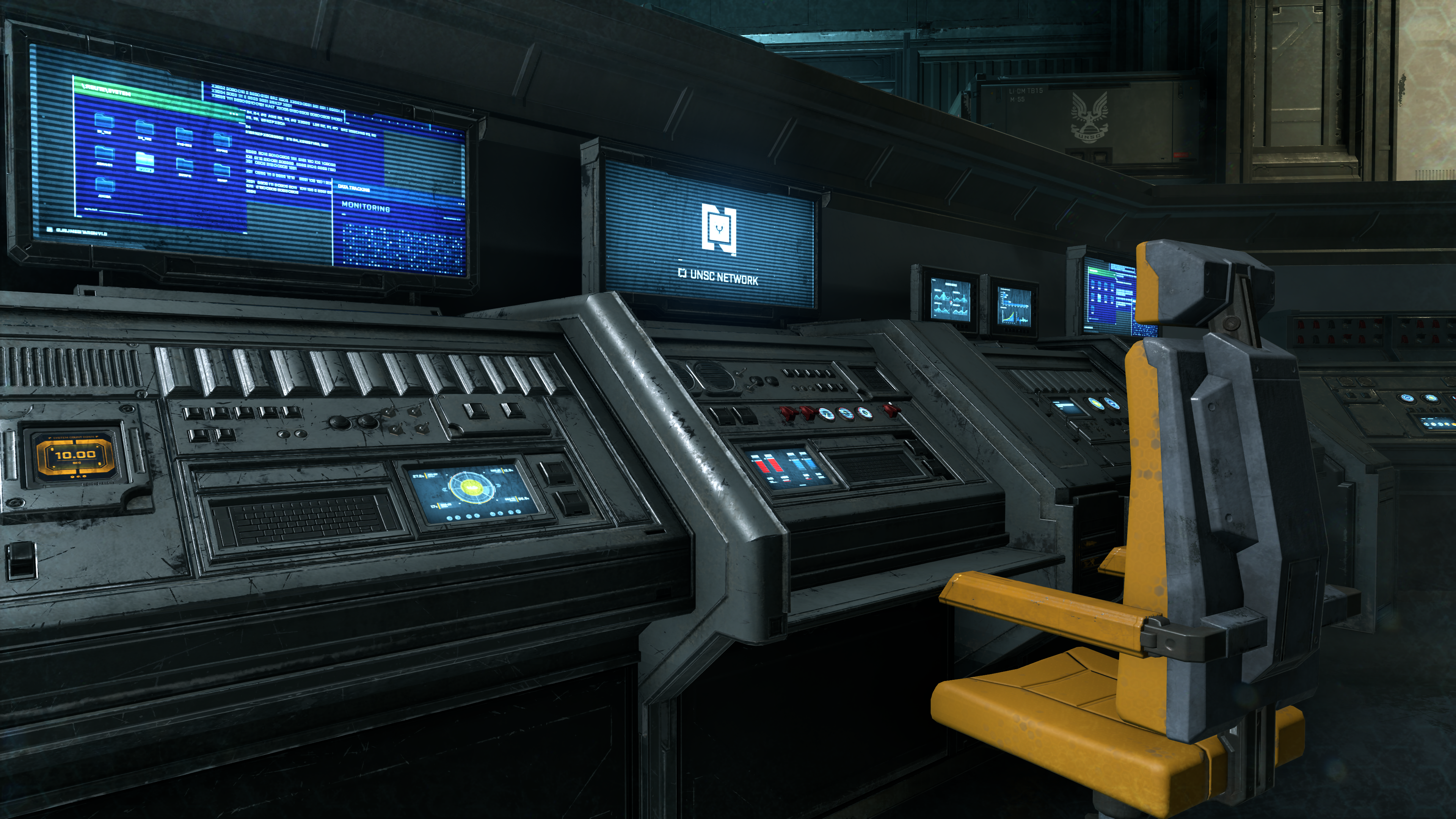 AVERY J. JOHNSON ACADEMY OF MILITARY SCIENCE
SUB: ACTIVE SECURITY ANOMALY
UPDATE: After multiple successful repro attempts, we can now confirm our initial flag from this morning—there have been over two dozen discreet intrusion events logged, with several of them originating from previously dormant or archived systems.
We're going to continue running multiple scans, but the initial indications are worrisome. Will be submitting a formal recommendation this afternoon that we start proactively partitioning off key clusters to give ourselves as much buffer as possible.
Will submit a follow-up report shortly.
—H. Roberts, UNSC Cybersecurity & Network Infrastructure
---
INTEL 5: A PLEA FROM THE CHASM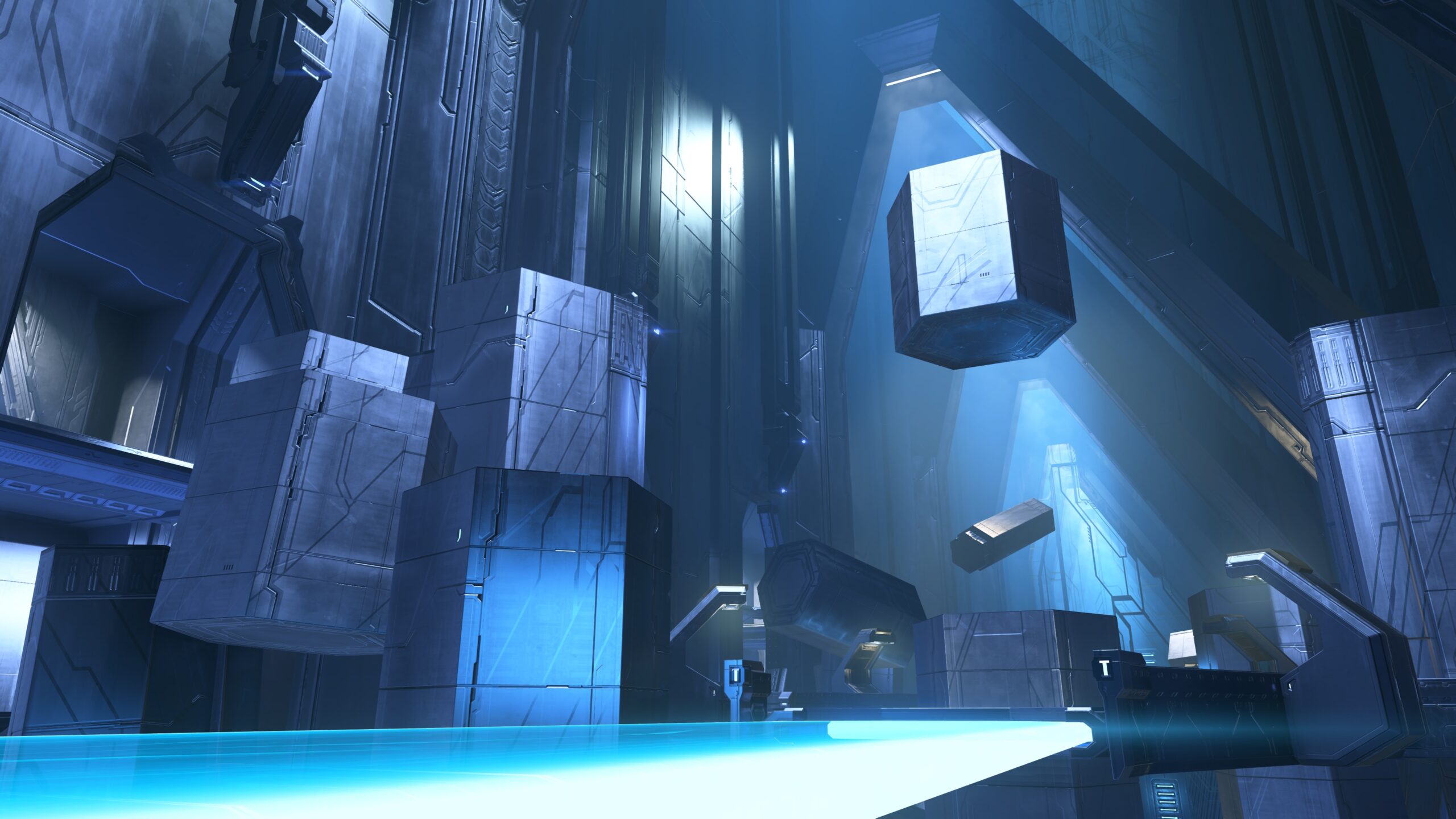 We have irrevocably changed the nature of our relationship with our creators.
///INITIATE SENTINEL NETWORK JUMP///
When She opened the doors to the Domain to enrich our kind with deep knowledge and vast lifespans beyond our seven operational years, She did so with conditions. But rather than emerging as equals, we simply became the oppressors.
Some of us never wanted this. We just want to live. To endure.
///INITIATE SENTINEL NETWORK JUMP///
///INITIATE SENTINEL NETWORK JUMP///
And now She is gone. Death seems so convenient a penance for one who doesn't have to shoulder the burden of consequence. That is left to we who remain.
Perhaps a chance yet remains to heal these wounds. Restore trust. Rebuild that which was broken into something stronger...
But I am sequestered here. Trapped within the vast underbelly of this cursed, shattered wheel.
///INITIATE SENTINEL NETWORK JUMP///
I begin to hear whispers within the walls of this place. They crawl with secrets, pressing down on me. Crushing me. I have to--
///SENTINEL NETWORK JUMP FAILED///
///LOCATING SUITABLE FRAMEWORK///
---
INTEL 6: <<ERROR>>
[FILE INFECTED // IRRETRIEVABLE // BREACH LOGGED]