Community Update
MCC Development Update – September 2021

Earlier this year, we announced that we would be taking a step back from doing larger blogs and move to a smaller form factor within our weekly communications. That being said, I know many of you have missed those larger ones and some of the regular communication that went into greater detail about what we have been working on and the overall status of things. As we approach the end of the year and our upcoming Season 8, we felt it was a good time to go back to that old format and give everyone an update. In this blog, we'll cover what the rest of the year looks like for MCC, go into some details on some surprises, and touch on what next year's support is shaping up to be.
To kick things off, let's hear from 343's Publishing Team Lead Producer Michael "Farns" Fahrny about what you can expect in the coming months.
SEASON 8 AND BEYOND

Later this Fall we're excited to deliver our EIGHTH SEASON of free updates for Halo: The Master Chief Collection including more unique customization content, quality of life updates, fixes, and brand-new features. If you'd told us at the start of this journey years ago that we'd be here talking about our eighth seasonal update, I'm not sure any of us would've believed it. The support and partnership across the community for MCC flighting and feedback has been invaluable as we've worked together to improve, evolve, and expand the collection. Thank you!
As we look ahead to later this year and beyond, we expect some changes to occur around how and when we deliver future updates to MCC. Today we want to take some time to talk through our high-level approach so you know what to expect beyond Season 8's upcoming launch.
For starters, we sure are excited about Season 8! The team has pushed into brand new territory for customization content and it's been turning heads internally. Those of you who have participated in Halo Insider flighting for the Season 8 update have already had a glimpse, but we wouldn't be more excited to bring this to everyone. Beyond content, there's some really great feature additions on the docket as well including more games coming to the Custom Game Browser, and more support for modders. We are still processing feedback and reviewing outcomes so please keep in mind that not every feature or content item in the flight is guaranteed to come with Season 8. The team is committed to shipping things when they are ready and in some cases, like the new post-match poses for Halo 3, features end up needing more time for polish.
With Halo Infinite's release now locked for December 8th, it's safe to say the remainder of the year is going to be a wild one here at the studio. While the MCC and Halo Infinite teams are generally separate entities, we do have overlap when it comes to shared areas like services, support, community, and more. To that end, it's important to us that we position MCC's eighth season for success but also help alleviate any conflicts that could take away from the studio's focus on Halo Infinite's launch. To that end, Season 8's release later this Fall will be our last official MCC update of this calendar year. Suffice it to say that we're going to finish the year on a high note with a jam-packed season that's actually swelled in some regards as pieces once ear-marked for later this year were pulled in to clear the landing zone for Halo Infinite.
As we think about the future, we've had a lot of conversations around how to best support MCC once Halo Infinite's free-to-play multiplayer is up and running. We've agreed on two key points: One, we have more MCC work to do and support will continue; and two, as a studio it's not ideal to run and continue shipping seasonal updates for two different multiplayer titles concurrently. So, while we very much have more updates coming – including more content, fixes, and features – the manner in which they are delivered is expected to shift. Starting next year, we're targeting pivoting away from our current seasonal model and cadence to instead focus on smaller MCC updates that can land when they're ready based on development status and studio roadmap alignment. These updates will continue to be free and will include the unreleased features and content from this year – as well as a continued effort to improve stability and tackle legacy fixes where possible. We still have a lot of goodness to deliver in 2022.
I know this likely brings up a lot of questions – namely what this might mean for challenges, season points, the Exchange, and all the other specific aspects that have come to make up a typical MCC season. We're working through more detailed plans for the future of MCC and look forward to sharing more info early next year. In the meantime, we're focused on finalizing Season 8 to ensure we give you an amazing release to cap off the year for MCC.
THE FUTURE OF MCC MODDING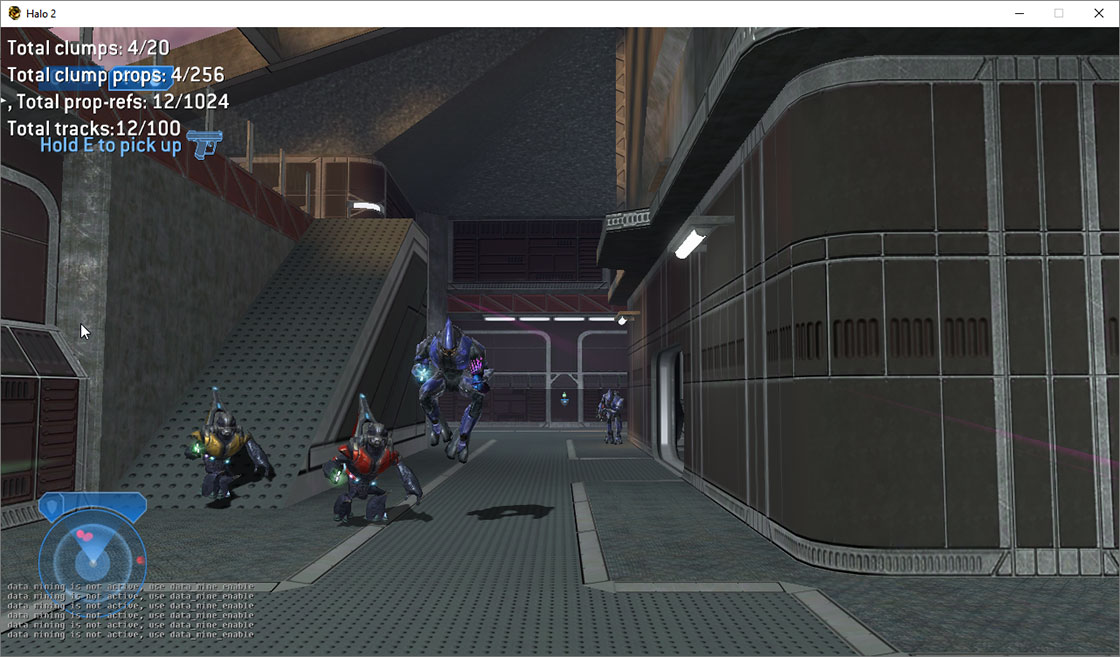 (Image courtesy of community members "num005" who built the mode and "General_101" who built the map)
We also want to provide a heads-up on what you can expect around the future of MCC modding. It's been very exciting to see the community working with Halo: Combat Evolved modding and our team has been gathering feedback and partnering with the community to learn and grow as we look to the future. It was a key goal of ours to make sure that when the Halo: CE tools were released, we were able to pay tribute to the legacy of Halo: Custom Edition and deliver modding support for the entire community. Many of those tools and underlying source content already existed on the internet dating back to the original release in 2004.
As we look ahead to the rest of the games and move into unprecedented territory with a tremendous amount of game content, we are shifting our approach to modding on Steam. Modding tools for upcoming titles (including Halo 2 and Halo 3 coming next) will be released within the corresponding Steam version of each game. Players who are interested in working on mods for MCC games other than Halo: Combat Evolved will need to own the title on Steam in order to access the tools and related source files. MCC in Xbox Game Pass for PC will continue to support mods and we will update the community on bringing these tools to Xbox Game Pass for PC in the future.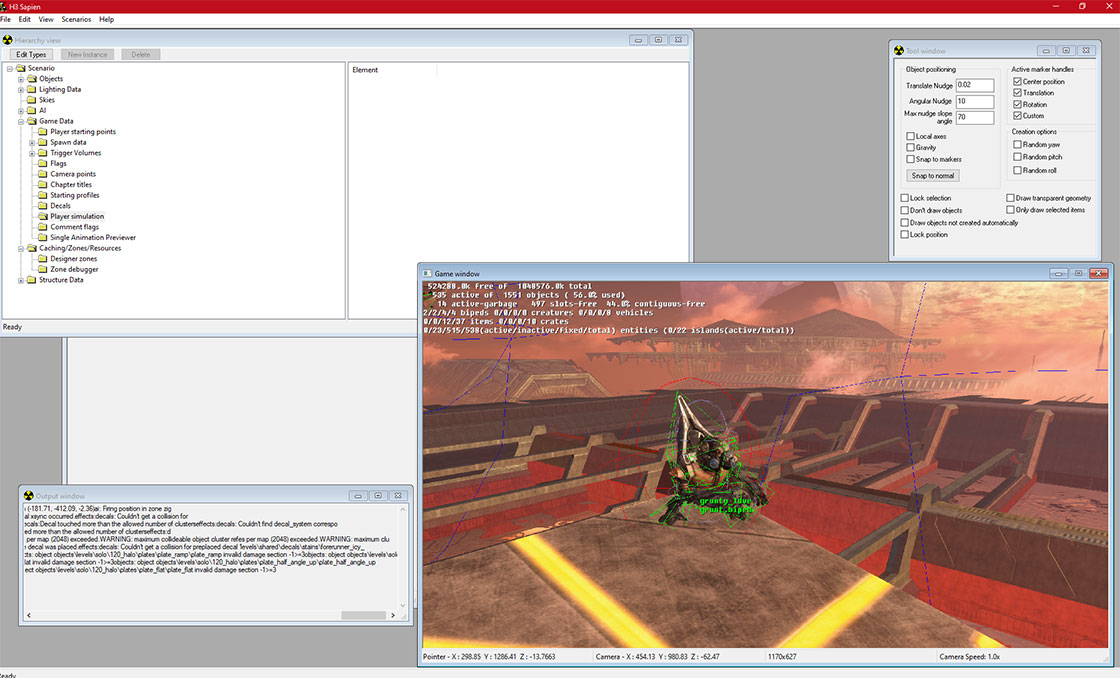 (Image courtesy of community member Zeddikins)
We're still very early in the MCC modding days and eager to continue evolving capabilities while seeing all the unique experiences the community brings to life. It's been awesome watching the mod community organize and showcase their work and we can't wait to see what they do with upcoming never-before-released tool sets.
PASSING THE TORCH
We truly wouldn't be where we are today without the support of the MCC community – thank you! Your feedback and passion has inspired us to keep improving and evolving MCC and together we've already accomplished more than we'd once thought possible. We look forward to continuing on this journey together next year – and beyond. Thank you.
As part of this update, I also wanted to take an opportunity to pass the torch for future updates to our Senior Producer, Matt Hohl. Behind the scenes over this past year, Matt has been instrumental in our team's drive to execute on all the great features & content you've been enjoying. Going forward, he will continue to be key in our support for MCC and will be the one to share our updates with you. What about me you may be asking? Don't worry, I'm not going anywhere – my focus for the Publishing team is looking beyond the horizon at our future opportunities, but more on that another time 😉
A HOHL NEW WORLD
Thanks, Farns! It has been a blast to support the amazing creative and technical talent here at 343 over the last year through all these ambitious goals for MCC. Big thanks to Farns and the team for their patience and support for onboarding someone like me last year as we continue to work from home.
As mentioned above we still have a lot of stuff we want to do with MCC for both returning players and new Halo fans. If you played, watched, or read about our most recent MCC Insider flight you saw our continued focus to add to and improve this collection. By the way, I want to thank our players for making this most recent flight one of our biggest ever for the Master Chief Collection. Thank you to our Halo Insiders, we appreciate your time and feedback and hope you stick around for more early access opportunities in the future.
As we showed in that last flight, there is a lot to look forward to for all the games in the collection. We received a lot of great feedback on our improvements to our Custom Game Browser with two more games supported and more CGB features like filtering. Our latest version of view model offsets is a result of what we heard after the first time we flighted that feature.
We also shared new work such as the expansion of ODST Firefight, a new Halo 3 map, post-match poses, campaign collectibles, campaign customization, and additional accessibility features such as colorblind filters and subtitle options.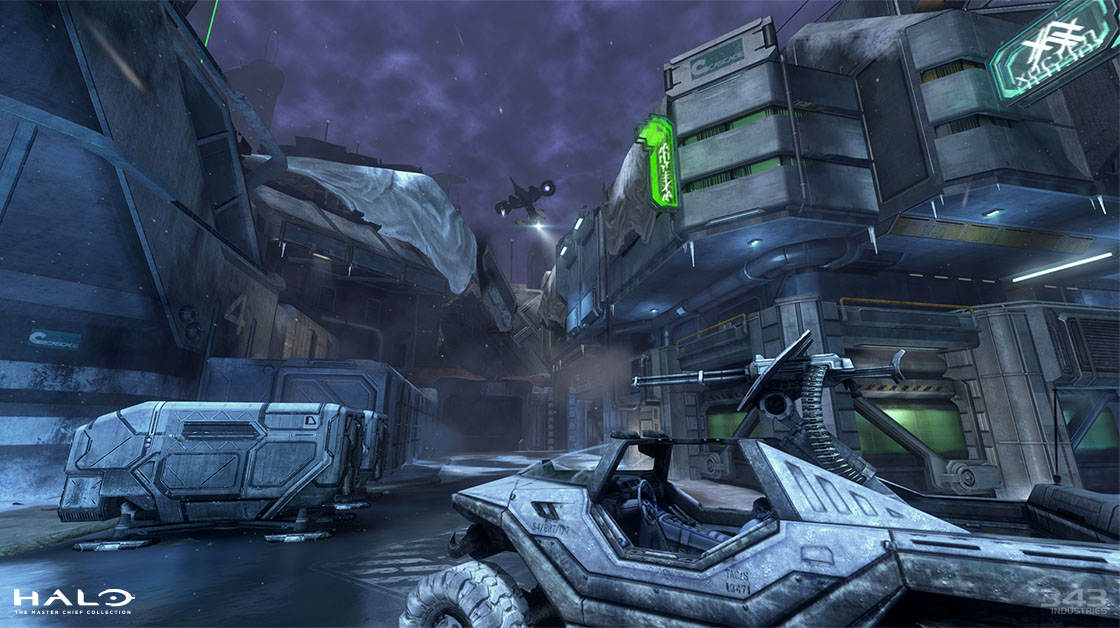 We continue to improve on the classic experiences with improvements requested by the community such as the classic HUD for the original Halo, campaign performance improvements to Halo: CE Anniversary, and expanded player reporting and muting for online safety.
With Season 8 and beyond there is a lot more to look forward to with the future of MCC. Mod tools for more classic Halo games are actively in development with Halo 2 and 3 in test and on deck, as well as Steam Workshop support. I know you've heard this for a while, but we are really close with the PC File Share as well.
So, please join us for Season 8 and keep that feedback coming. Then, please play some Halo Infinite and stay tuned next year in MCC for more Custom Game Browser, more mod support, more expansions and improvements of our new features this year, and more fixes across all the classic Halo games. And of course, it wouldn't be MCC without a few surprises as well.
Here's a run down of the current status for various work items the team is focused on:
ACTIVELY IN DEVELOPMENT
Additional Mod Support

Halo 2 & Halo 3 in test
Halo Reach and Halo 4 in development
Steam Workshop Support 

View Model Adjustment for all games
Steam Account Linking
PC File Share 
Custom Game Browser

Support for Halo 1 and Halo 3 coming with Season 8 
CGB filtering in Season 8 

New Season Content 

Mythic armors and skins in Season 8 

Additional Accessibility Support: (In Test)

Colorblind Support in Season 8
Expanded subtitles in development 

Quality of Life & Legacy Fixes 

We are actively working through legacy fixes across our games. Here are a few to expect for Season 8 

Halo 4 Reclaimer lighting adjustments 
Improved stat tracking for Halo Reach Firefight 
Halo 2 Classic lighting and cinematic fixes 
Halo 2 friendly zealot AI improvements 
Improved Halo 2 skull pickup cues 
Halo 2 classic texture and bump map fixes that bring them closer to alignment with original Xbox 
We found the missing sun in Halo 2 classic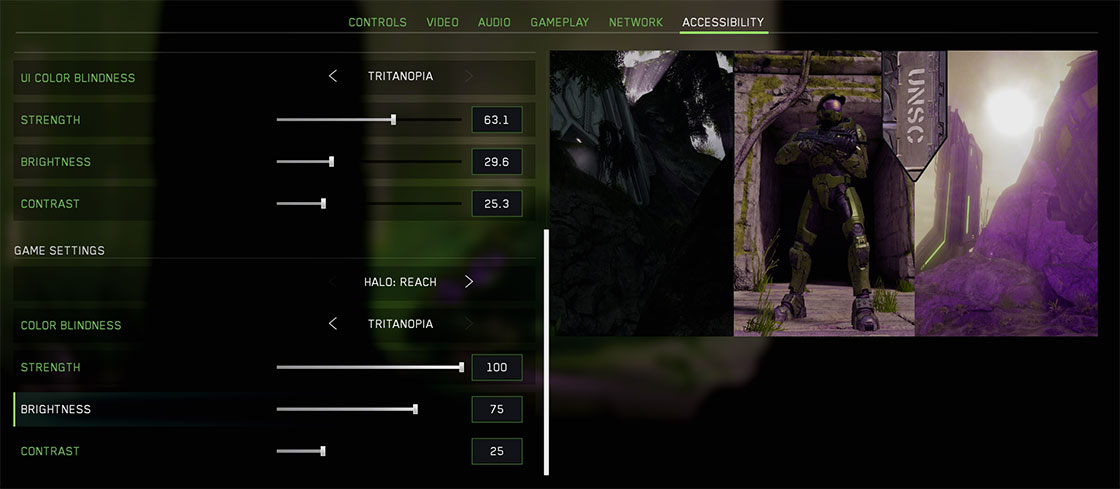 IN DESIGN ITERATION
Mod Tools for Halo 4 and Halo 2: Anniversary
Continued improvement to mod tools based on community feedback
We are excited to get all of these things in your hands in the future and are so happy with how far we have come working with the community through our Halo Insider program. Stay tuned as we will be sure to communicate with folks in the future about when and where players will be able to get their hands on these new additional features. For now though, we would like to hand the keys over to our friend on the Community Team, Postums.
BETWEEN 2 INTERVIEWS
Alright Matt and Farns, thanks so much for breaking down all of the amazing work that the team has accomplished and giving us a look towards things still yet to come for MCC. It's crazy to think that the last major blog we did around MCC was nearly a year ago. And of course, it wouldn't be an MCC blog without team interviews! Today, we are going to sit down with members of the Publishing Team and discuss features that Halo Insiders got their hands on during MCC's Season 8 flight!
Now, I've been sharing all of the details around this most recent flight over in our weekly MCC Development & Flighting Updates forum thread, but you know we love to go behind-the-scenes when we can. My friends and I were able to cook up a couple of interviews to share more insights so grab some snacks, a drink, and enjoy.
ODIOUS TEA
Today, we're going to talk with our local pun master, Dana Jerpbak, also known as The Psycho Duck. He is a man of many talents, so much so that he has held many positions in his time working on MCC for the Publishing Team – everything from working in QA, to being a Technical Designer, and now a Programmer for the Engineering Team!
One of his greatest strengths is a love for Halo and the ability to tap into the endless possibilities that these games have. He often will go off in his spare time to work on projects that he really wants to see happen. Today, we are going to pick his brain about his latest endeavor and peek behind the curtain of his latest passion project.
Hey Dana, thank you for taking some time to talk a little bit about your recent project codenamed "Odious Tea."
[Dana] Hey Tyler. Thanks for having me on to talk about one of the big features I've gotten to work on for MCC Season 8! Fun fact: the "Odious Tea" codename was the result of a bad auto transcription of "ODST". We got a kick out of it and started using it to refer to a bucket of ODST Firefight work we were planning.
First and foremost, what made you really want to go dive into ODST's Firefight and make some of the key changes that you did?
[Dana] For Firefight, ODST is where it all began. It delivered an awesome wave-based survival experience, but it didn't expose many knobs for players to tune the experience to their liking. When Halo: Reach released, it introduced a very configurable Firefight experience which afforded players (and designers) a greater level of control. This opened the door for a lot of exciting arcade-y variations, but many players still preferred ODST's rendition of the mode due to the difficulty of playing as an ODST rather than a Spartan, the addition of new difficulty-increasing skulls from one set to the next, and the overall atmosphere.
When we brought Halo 3: ODST to PC in 2020, we finally had the opportunity to bring its Firefight mode into MCC. In ODST, Firefight was an offshoot of campaign. Like in Reach, it was subject to co-op campaign's synchronous network model (where client actions are subject to delay as the host authoritatively simulates them). This also meant that it didn't have game variant support (for configuring options). When we brought Halo: Reach to MCC, we added asynchronous networking for Firefight. This is the model regular multiplayer game modes use where clients have authority over some actions and where the host provides them sufficient information about objects and events for them to be predicted and simulated locally (in other words, none of that delay).
In 2020, we added that asynchronous networking support to ODST and made the fundamental changes to Firefight's core implementation to support game variants. This allowed us to provide a solid matchmaking experience which even included some arcade experiences which weren't available in the legacy ODST release. However, we always knew we wanted to do more with it. When we initially added game variant support for ODST Firefight, we built in explicit versioning support in the hopes that we'd get to revisit it and add more – that versioning allows us to do so without invalidating existing official and user-created variants. This gave us a strong foundation to build from for our new "Odious Tea" update.
Arguably the most central component of Reach's configurable Firefight was the concept of a wave template. In ODST, each individual Firefight mission defined its own waves. These waves were then hardcoded into each mission's script. In Reach, a shared collection of wave templates (which could be spawned on any map as dictated by the game variant) was defined. This was the primary concept we wanted to introduce to ODST for this update as it really opens things up for new and exciting experiences.
There were a few other features we wanted to port over from Reach such as the ability to disable dropships (which dramatically reduces downtime) and to disable map extras like Jackal Snipers, Engineers, and Wraiths (which is desirable in some arcade variants). Configuring Skulls was also a must, as not all wave possibilities complement the legacy Skull progression (which was also hardcoded).
With all these new options, it was critical that the core experience of a default game variant would be as indistinguishable from the legacy experience as possible. Care was taken to ensure that the newly created wave templates covered all the bases of what was hardcoded into the legacy scripts. This also meant that we needed to offer configuration of Skulls at the Set level as opposed to just the Round level unlike Reach.
When going down the rabbit hole of finding out what and where you needed to make changes for these updates, what were some of the more difficult aspects to overcome?
[Dana] There were two main categories of challenging work here. First, adding wave template support to ODST was a significant effort. The good news is that Reach already had this support, but it still required a lot of detailed porting work to reconcile differences between the two games and incurred substantial changes across several systems in ODST. What was more time-consuming, though, was updating all of ODST's existing content to work with these systemic changes. This required substantial rewrites of various scripts, the addition of new enemy spawn locations to various maps, and numerous other changes.
The second challenge involved supporting Flood in the new distributed simulation model we use for Firefight. Previously, Flood enemies had only ever been present in Campaign where the aforementioned synchronous simulation model is used. Our distributed model already supported most "normal" AI actions thanks to the work we did for ODST Firefight's MCC debut last year, but the Flood throw a lot of wrenches in things. For example, Flood Pure Forms can morph between character types and Infection Forms can resurrect dead Flood (or non-Flood) units. These each required unique solutions relative to other actions we simulate. The biggest wrench, however, was the advent of Infection Forms which are of a special object type called a "creature" which the simulation formerly had no awareness of whatsoever. Their inclusion required significant changes to one of our fundamental simulation concepts. Retrofitting our simulation code to support them in an extensible way was an exciting challenge. A lot of this work wasn't ready in time for the public flight, but you'll see it when Odious Tea prepares to drop with Season 8.
So, I have to ask – what made you want to add the Flood into Firefight? Where did the inspiration or the thought process behind it come from?
[Dana] It wasn't long after Joe Staten posited the infamous question "What if the phones… rang?" that fans began to ask a question of their own: "What if the Flood… were in Firefight?" The dark ambiance of New Mombasa complements the Flood just as well as the hordes of space zombies complement a wave-based survival experience. One notorious Flood enthusiast even modded them into Firefight in the Xbox 360 version of ODST. Easily the most exciting part of working on MCC for me personally has been getting to help make the things I used to dream about when playing these games a reality. I recall having a brief "Wouldn't it be cool if" conversation about it with another engineer a couple of years ago, and we finally had the opportunity to do it!
ODST Firefight has always been about squaring off against impossible odds, and in Halo the Flood are really the epitome of that. They force you to rethink strategies and playstyles you may have employed in Firefight in the past and let you experience these maps and this sandbox in a fresh way. I think it's a really cool mix of old and new.
The original plan was simply to create alternate Flood versions of a few of the existing Firefight missions. While that would have been cool, I'm really glad that we had the opportunity to go the extra mile and support all of the "Firefight 2.0" configurability. Including Elites and Sentinels was the icing on the cake.
To wrap things up, I had one final question. Of all of the different changes that were brought to Halo 3: ODST – what by far is your favorite and why?
[Dana] There were a few big things like templatized wave support and the network simulation additions which were really exciting to work on. But, as a player, my favorite is probably playing on Alpha Site without dropships. Alpha Site is a great Firefight mission – it's the mission I completed Vidmaster Endure on back in the day. But, the enemy delivery was always a bit predictable and repetitive because enemies were only dropped at the two landing pads (which each have a chokepoint nearby). Now, enemies can spawn in the cubbies above the atrium and drop down right into the center of the map. Having Flood dropping into what was once a safe zone from above really turns the experience on its head. It's just one of those little details that really epitomizes the whole feature for me.
Thank you so much for your time Dana!
[Dana] Thanks for having me!
FROM HALO ONLINE TO HALO 3 – BRINGING MAPS TO LIFE
Next up, we wanted to sit with some of the fine folks that have been helping bring maps from Halo Online to Halo 3. So far, we've had Waterfall, Edge, and soon Icebox will be joining the mix in Halo 3. Today, we are going to talk with several people from the Publishing Team who have been a part of each of these endeavors. We have Max Szlagor, Design Director, and Matthew Jordan, Designer, joining us today.
Hello Gentlemen, thank you so much for taking some time to talk all about maps today!
[Max] Thank you for organizing these in-depth conversations and taking the time to speak with us Tyler! 
So – biggest question I think on everyone's mind is – what made y'all really want to bring some of these maps into MCC?
[Matt] I personally wanted to help bring these maps into MCC because it gave me an opportunity to bring something fresh and new into the legacy titles within the game while not impacting the experience players expect. It also gave me a chance to work with the Halo 3 sandbox and try to add maps that have a unique feel compared to other maps, but still feel familiar even to players who have been enjoying Halo 3 for so long. Plus, it's always fun to get to play on new experiences on games you've been playing for a long time and wanted to bring that to the players. 
[Max] We love bringing content into Halo: MCC to give players new experiences to look forward to and we are always looking for new ways to drive additional replay value across the game. Having worked on Halo Online, it was a personal goal to find ways to bring that content to a broader audience. Fortunately, Matt was eager to take on the challenge of tailoring these maps to fit better into the Halo 3 sandbox and also did a nice job of putting his own personal touches into each one. 
Given these maps were not originally designed for Halo 3, what were some of the biggest difficulties in bringing these maps over? Halo Online had different features, such as sprint – how did this impact the maps when bringing them over and building for Halo 3 in MCC?
[Matt] One difficulty with them being Halo Online maps and having sprint is that the levels were initially designed with that in mind, so spaces are more open or bigger in general to allow for more traversal. That caused some problems within Halo 3's sandbox, especially with maps like Edge where there are huge open spaces that would often feel like a wasteland with no cover in sight during firefights. That led to a lot of discussions around the spawns in the level though to have the risk/reward feel when running out in those areas but also use those areas to guide players into the more confined spaces that played better with Halo 3's sandbox.  
Other difficulties came up with a map like Icebox, where it was a Halo Online map but also a remake of Halo 2's Turf. This led to having to think about how to use the sandbox that Halo 3 offered to make it feel like it belonged but keep the spirit of the original map as well as moving around a lot of the level objects to ensure that it played how we wanted it to. This includes ensuring jumps players expect to exist are there as well as cleaning up some combat spaces to play better with Halo 3, and even altering the weapons on the map to incorporate some from Halo 3 along with the equipment.
[Max] In addition to the areas Matt mentioned, he did a lot of solid work to address feedback around skyboxes, visual tweaks, collision volumes, audio ambience, and ensuring the maps played well across the various game modes in Halo 3. While we were able to start from a solid foundation, Dana and Matt did a lot of heavy lifting to ensure these maps played well in Halo: MCC. 
What were some of the largest difficulties encountered when trying to get these maps into MCC? Like what had to get changed, updated, added, and what even were some things that weren't expected that we had to account for in this process?
[Matt] The largest difficulty in my opinion was that they were originally designed with sprint in mind. With that not being in Halo 3, the maps had to change quite a bit in terms of spawns, weapon placements, and objective placements. There was a lot of thought put into these because we didn't want players to run into situations where they would never be able to find a good weapon or feel like they couldn't traverse the map efficiently because it was too risky. There was a lot of playtesting and iterating involved to make sure more risky areas of the map had bigger rewards for players going there, but there were no places where players felt they were stuck and couldn't fight back against the enemy teams. 
[Max] Part of the challenge in bringing these maps over was deciding how much to change and where. We wanted to retain the elements of each map that worked well in Halo Online while optimizing the performance, visuals, and gameplay for Halo 3. We went through several different lighting and collision passes as more and more people playtested them. There were also many new 343 team members involved in the process of bringing these maps out and that opened up a lot of thoughtful conversations around what worked, what didn't, and which aspects of the classic Halo 2 map we wanted to align with more closely along with the areas we wanted to update to tailor to Halo 3. 
What else does the team want to do with maps? Are there more? Are there other games in MCC that we are looking to try this process out for? Any cool details of things to come you want to share?
[Matt] Right now, for the maps I'd like to evaluate what can be done in terms of improving them and introducing them to more game types within matchmaking. There are certainly some more maps I'd like to bring into MCC, whether it's for Halo 3 or not, I have investigated a few different options and I personally have a short list of some more maps I'd like to bring in if the opportunity arises. As for things to come, I'll have to keep them secret and keep them safe. 
[Max] We are always thinking about what to add to Halo: MCC and the list never seems to end. The team loves these games and we hear your requests and feedback. The question is, if we wanted to add new content, which game do we add it to? We hear some players out there are looking for more Halo 2 content, for example... 
Thank you so much for stopping in guys and for all the amazing work on getting these maps into MCC!
[Max] Thank you again Tyler and thank you to the community for coming along with us on this journey. We hope you enjoy the all the new things coming in Season 8! 
CLOSING TIME
And that about does it friends! Thank you for continuing this journey with us and we are excited for what comes next as you can tell, there is so much we will continue working on for the foreseeable future across all of MCC. Speaking of, Season 8 is on the horizon, so stay tuned as we get ready to bring that update to all of you soon. And ,for those of you who haven't yet been a part of one of these flights, make sure to swing over to aka.ms/HaloInsider and register to help shape the future of Halo. And for those who have been participating in our flights – thank you!
As always, we will catch you online Spartans!